I like to start my day by eating clean. I feel better and have more energy, and it fits well into my day as a busy mom, as I can take a moment to make a smoothie and take a moment to sip it while I prepare for my day. Every morning I make a fresh smoothie with fruits and kale, and it is a great way to start off my day on the right foot.
Ingredients:
~ 1.5 cups milk (regular or non-dairy)
~ 1 banana
~ handful of kale (or other greens)
~ 1 cup frozen strawberries
~ sweetener
~ optional: superfoods (chia seeds, flax, matcha, spirulina, etc)
Start by putting the milk in the blender.
You can use vegan products, such as coconut milk or almond milk, or regular dairy milk.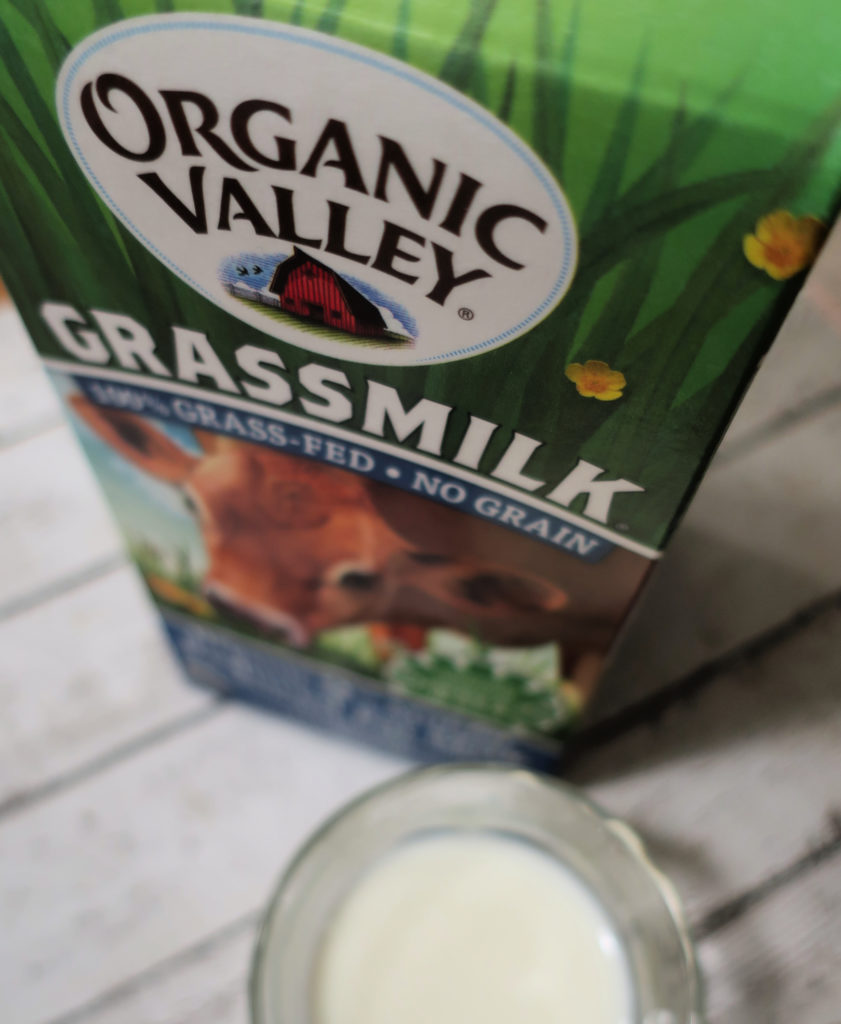 Then, add in your ingredients. I always keep a supply of frozen bananas in the freezer, but you can use fresh or frozen.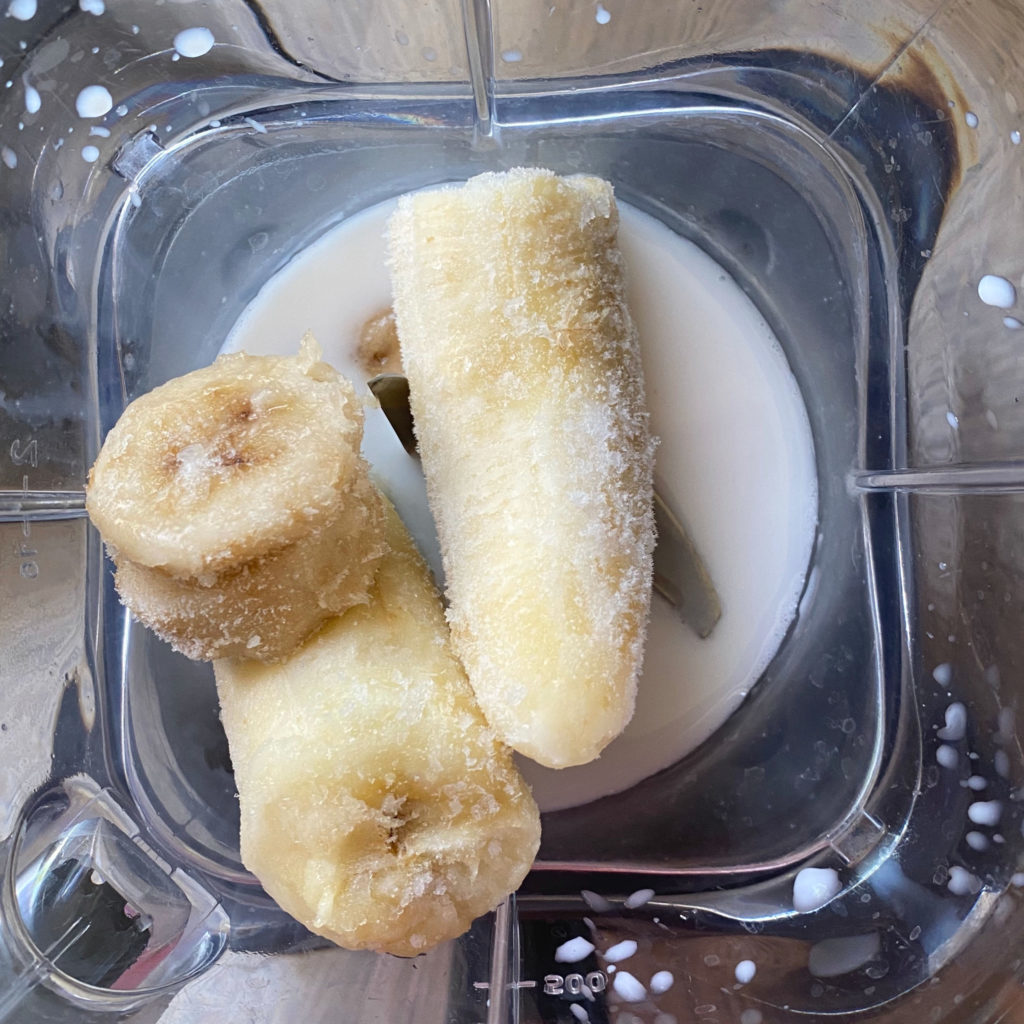 This goes for strawberries as well. We keep a bag of frozen strawberries in the freezer, but you can use fresh instead.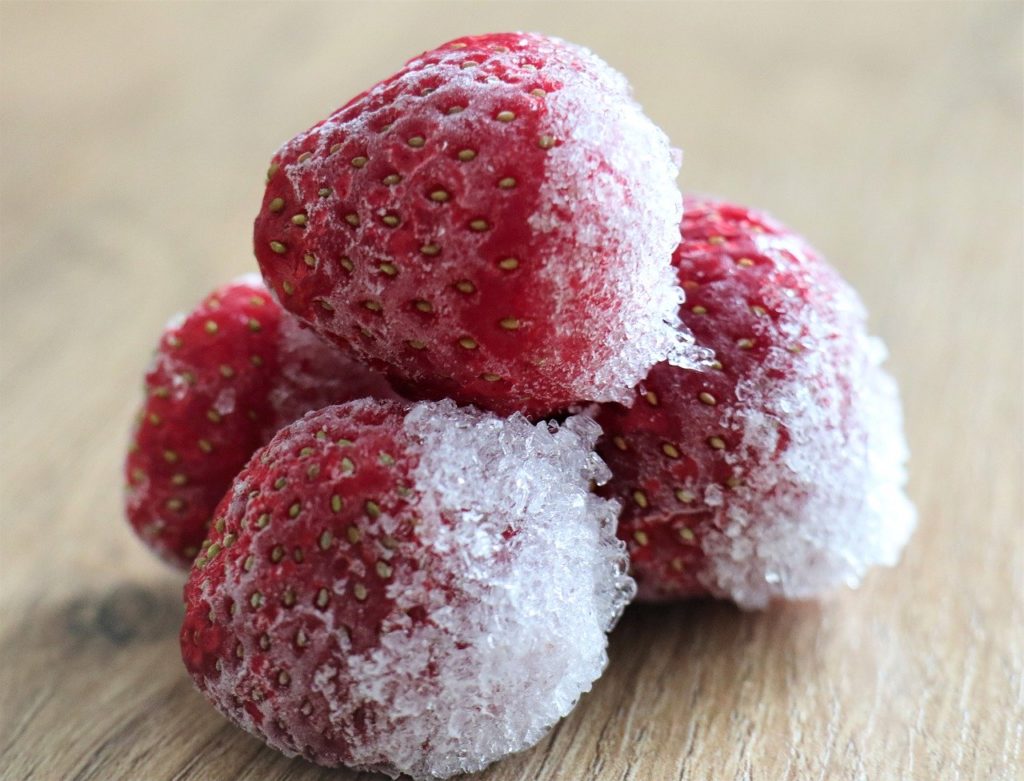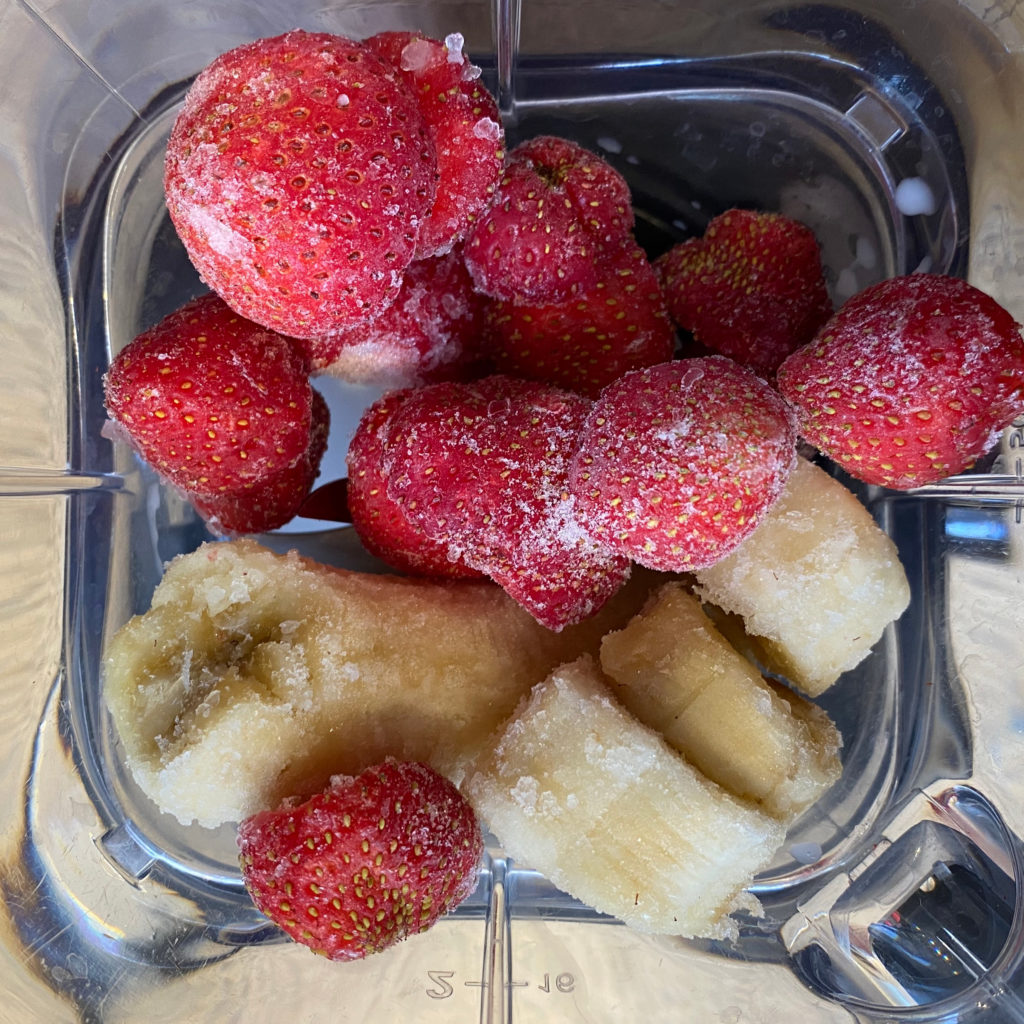 I usually strip the kale off the stem and soak or wash carefully, so that I don't end up with sand in my food.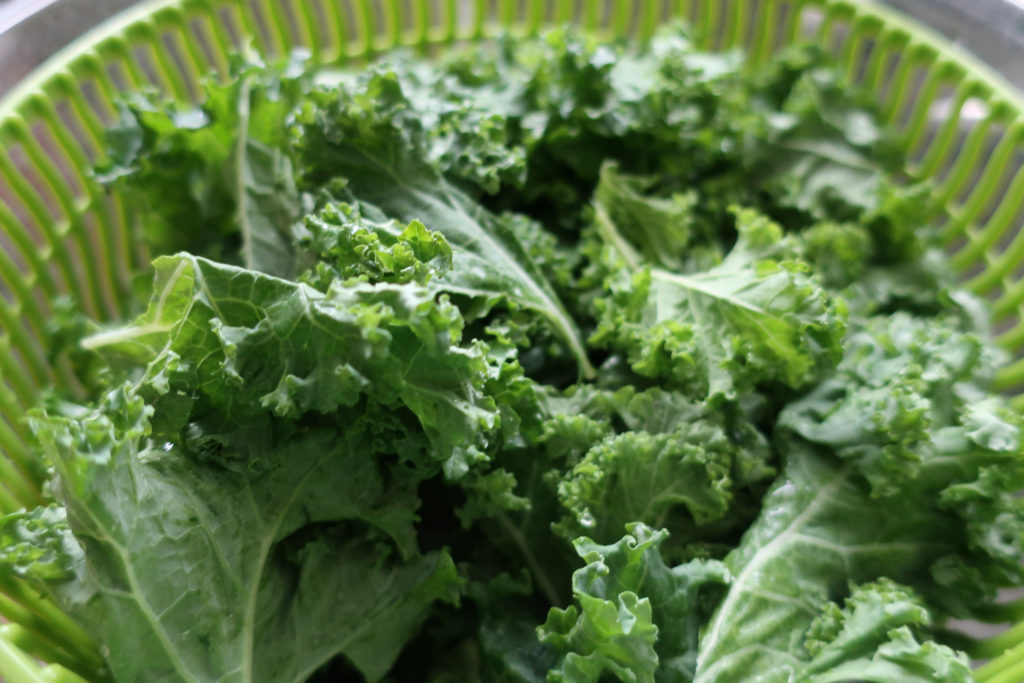 I use about one leaf of kale, or handful. For this smoothie, I used a little extra since our garden is bursting with kale!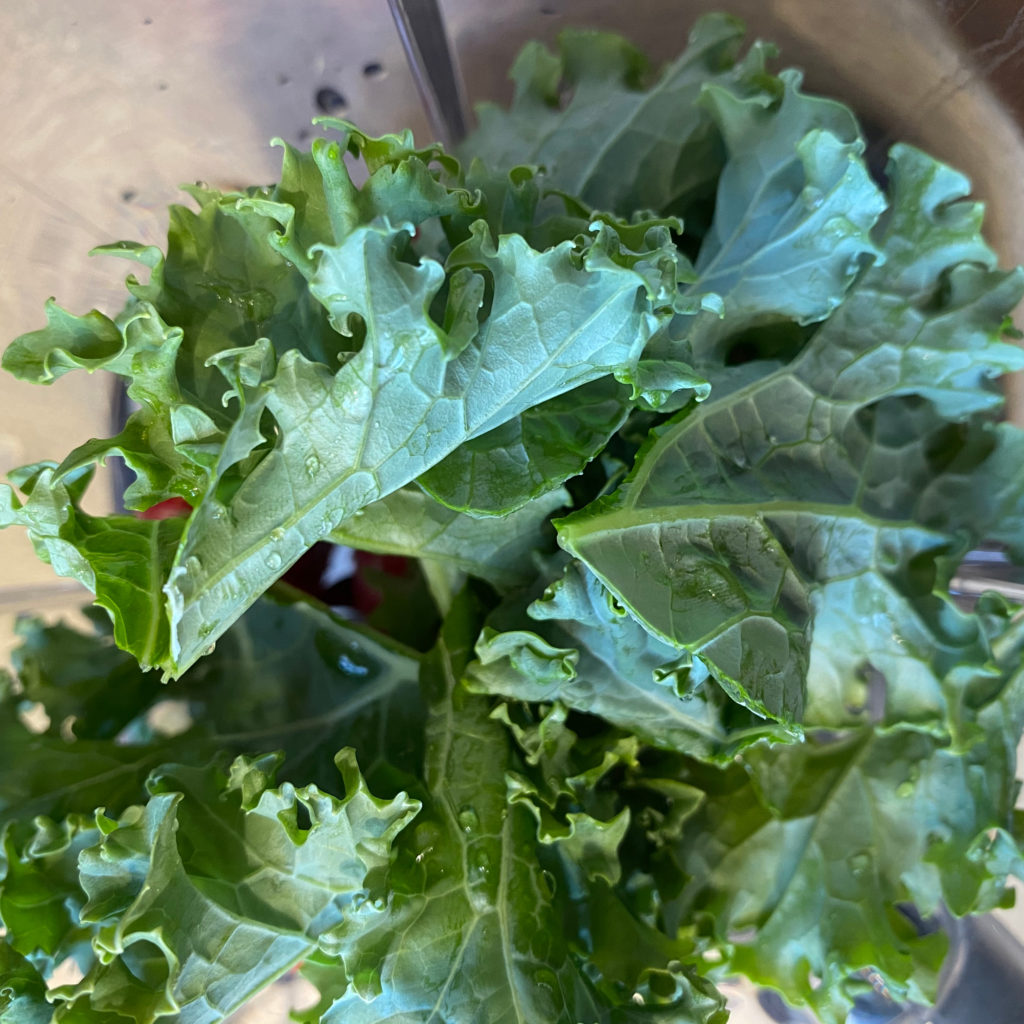 You can add in sweeteners or any extras, like superfoods. I find that the bananas add some decent sweetness, so I start with less sweetener and add more to taste at the end. As far as superfoods, there are so many out there, like chia, spirulina, pitaya powder, beet powder, turmeric, etc.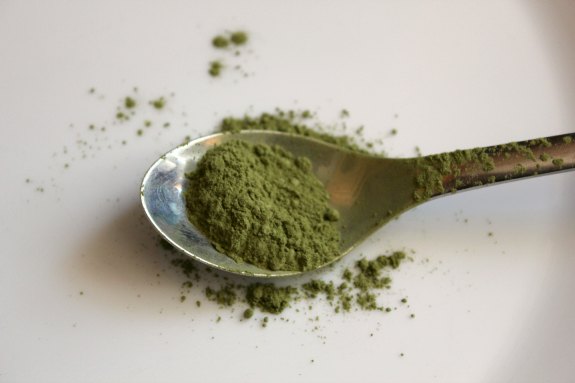 Blend until smooth. You may want to add in more liquid (milk or water) to adjust the consistency. It be different depending on if you use frozen versus fresh berries, and your own personal preference.