I have enjoyed various tea lattes, so I thought I would give it a try with my butterfly pea flower tea. Butterfly pea flower tea is becoming more popular, with its bright blue color. You can find this as either actual flowers that you steep, or a powder.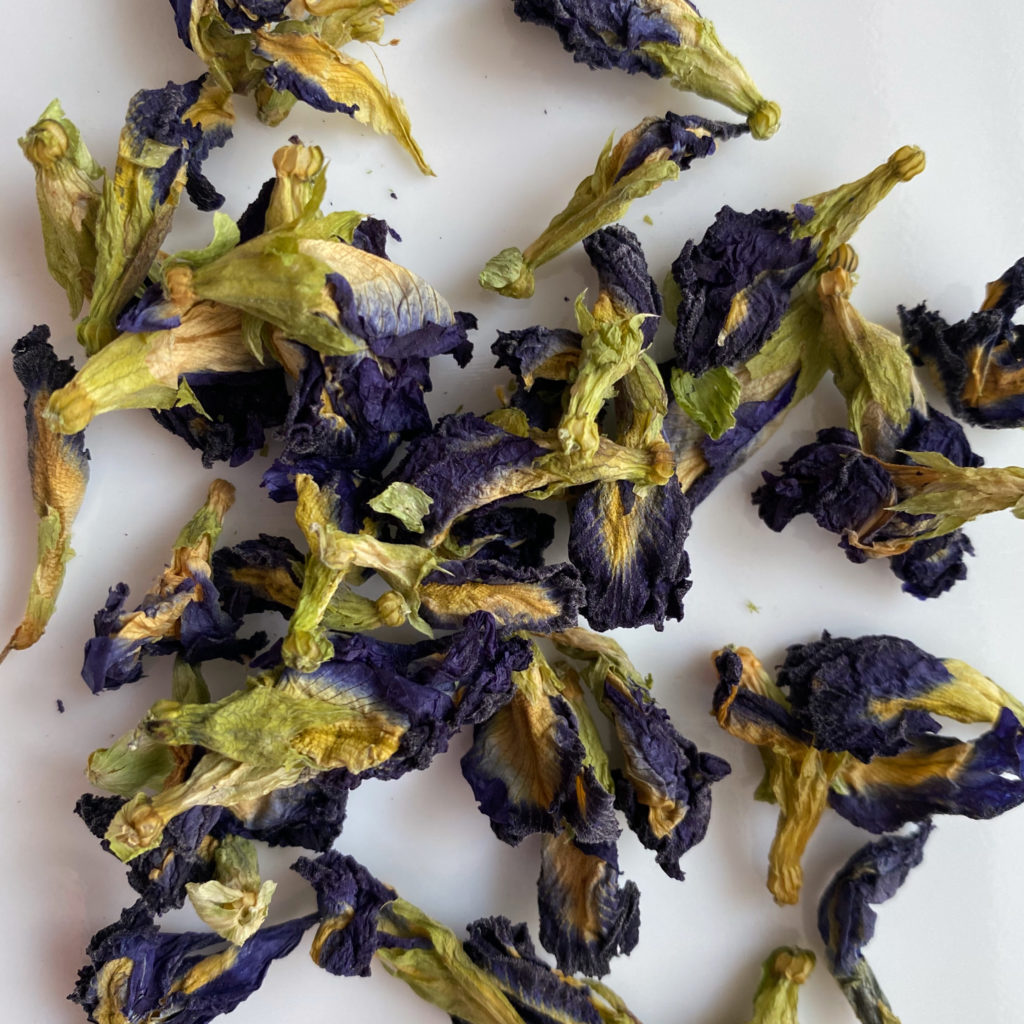 Ingredients:
Sugar or other sweetener
Butterfly Pea Flower tea (leaves or powder)
1/4 cup milk (preferably whole)
Directions:
Start by preparing your tea. You can steep butterfly pea flowers, use tea bags, or even use pea flower powder.
You can make this with Butterfly Pea Flower leaves, brewing per the package instructions.
The color comes out as a brilliant blue. I think the actual flowers may are more intense in color than the powder.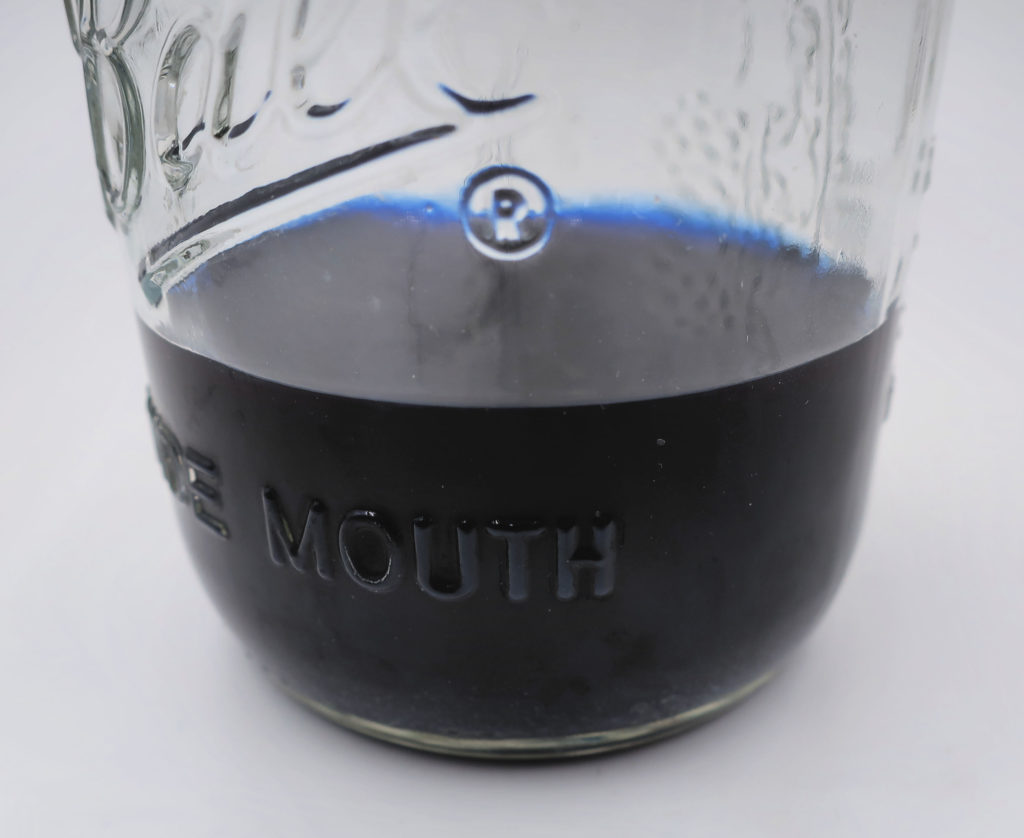 For this latte, I used turbinado sugar as a sweetener.
The powder is convenient way to make this tea, just by mixing with hot water. I also add this to smoothies and other recipes, but the color may not be as intense.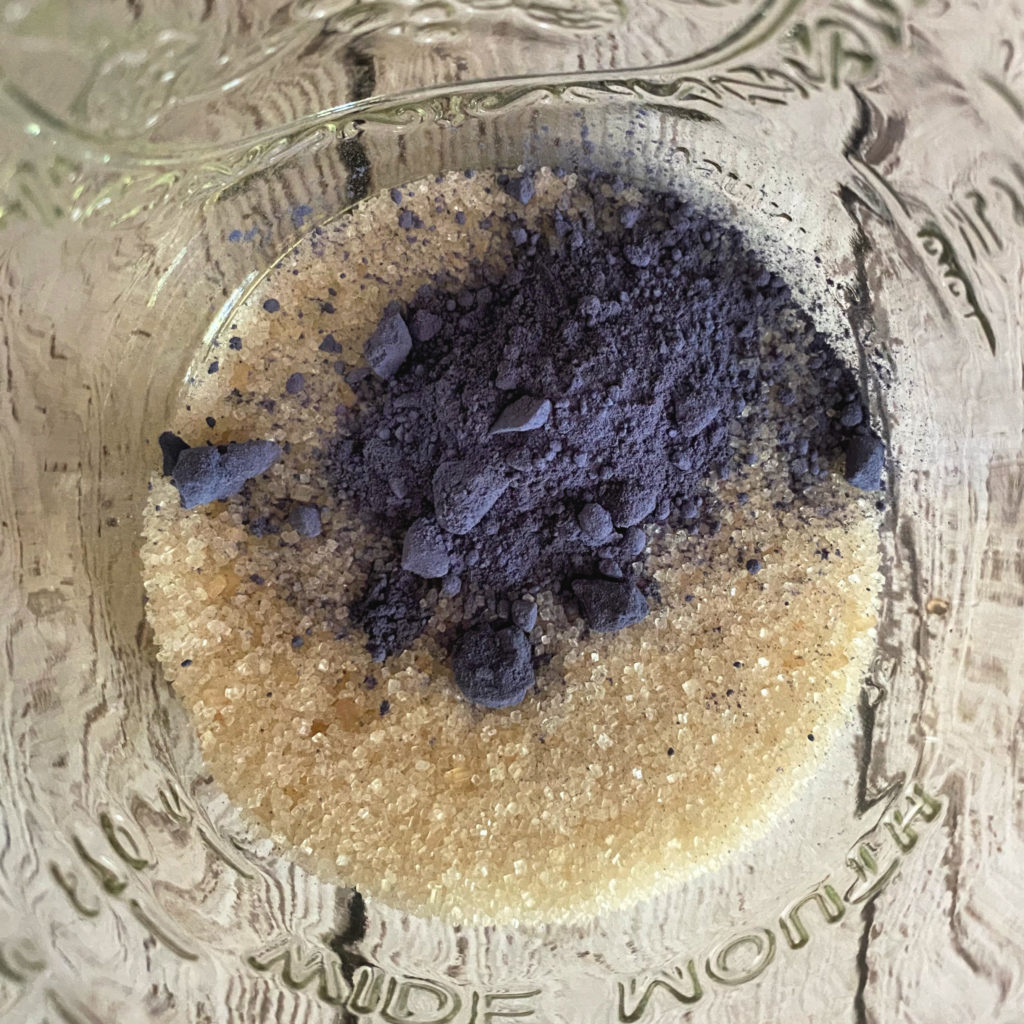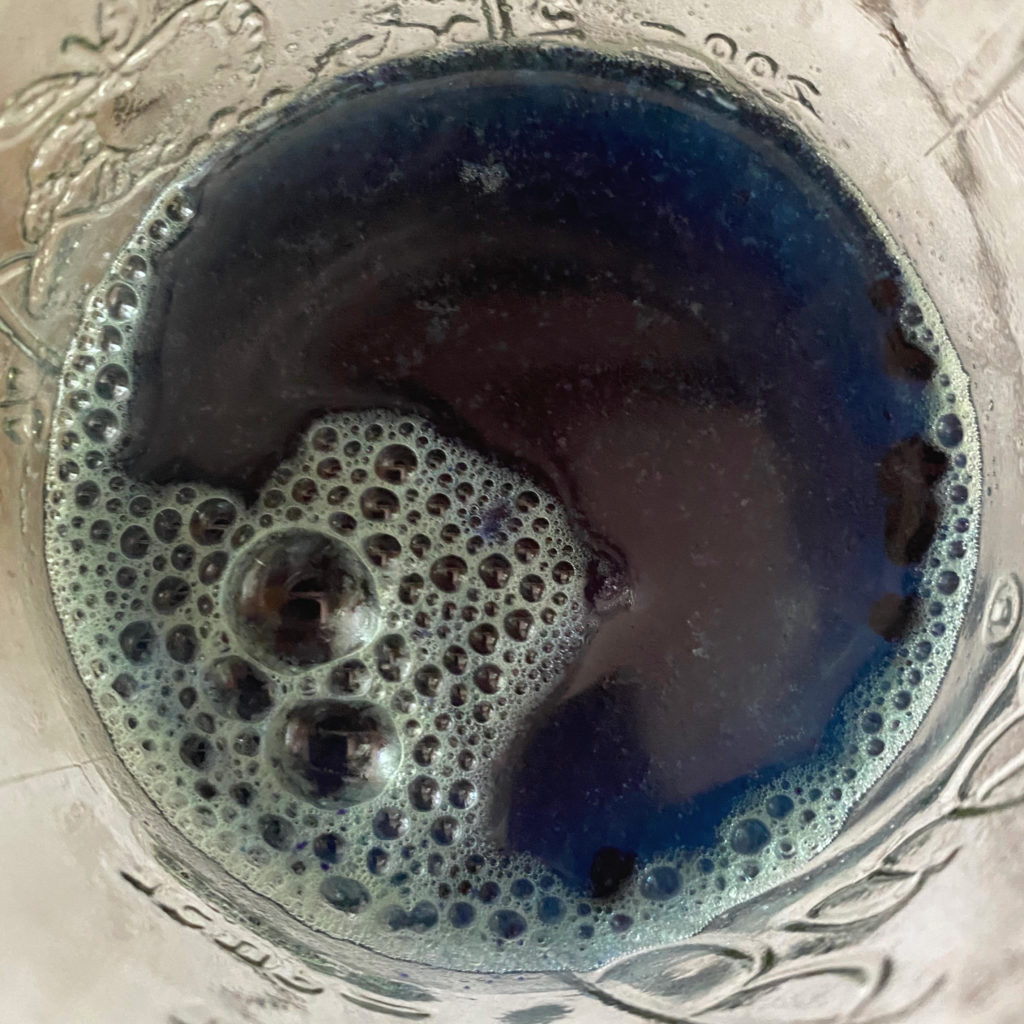 Once you have brewed your tea and added in sweetener, add in your steamed milk. Instead of using a traditional method of steaming milk, I heat up milk and use a cheap milk frother from Amazon.