We have had some lettuce wraps at restaurants before, and it is nice to try making our own version at home. This is easy to make, and the leftovers taste amazing as well. Note – this recipe can be vegan if your meatless crumbles and seasonings are vegan.
Ingredients needed:
~ 1 bag meatless crumbles
~ 1 white onion (chopped)
~ a few cloves of garlic (minced)
~ 8 oz can of water chestnuts (chopped)
~ bunch of scallions (I cut up about 6 or so)
~ head of lettuce (iceberg, or romaine works too)
~ vegetable oil
~ Seasonings: hoisin, soy sauce, chili paste, etc.
Start by chopping and sauteing your onions in some oil.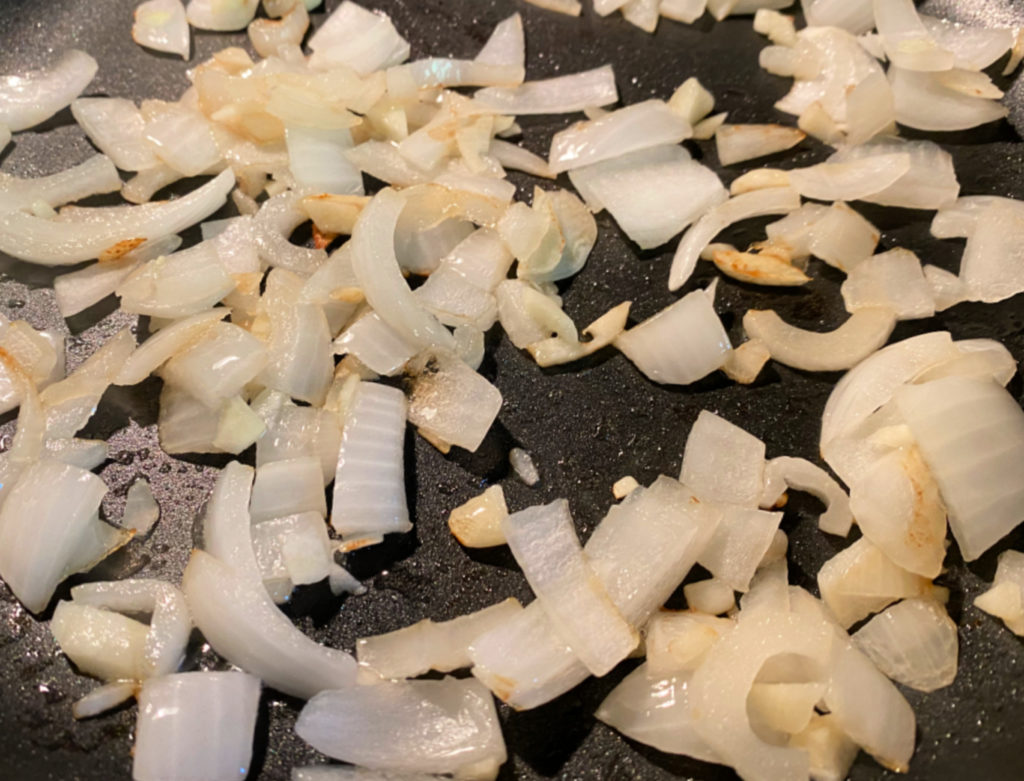 Chop up the water chestnuts.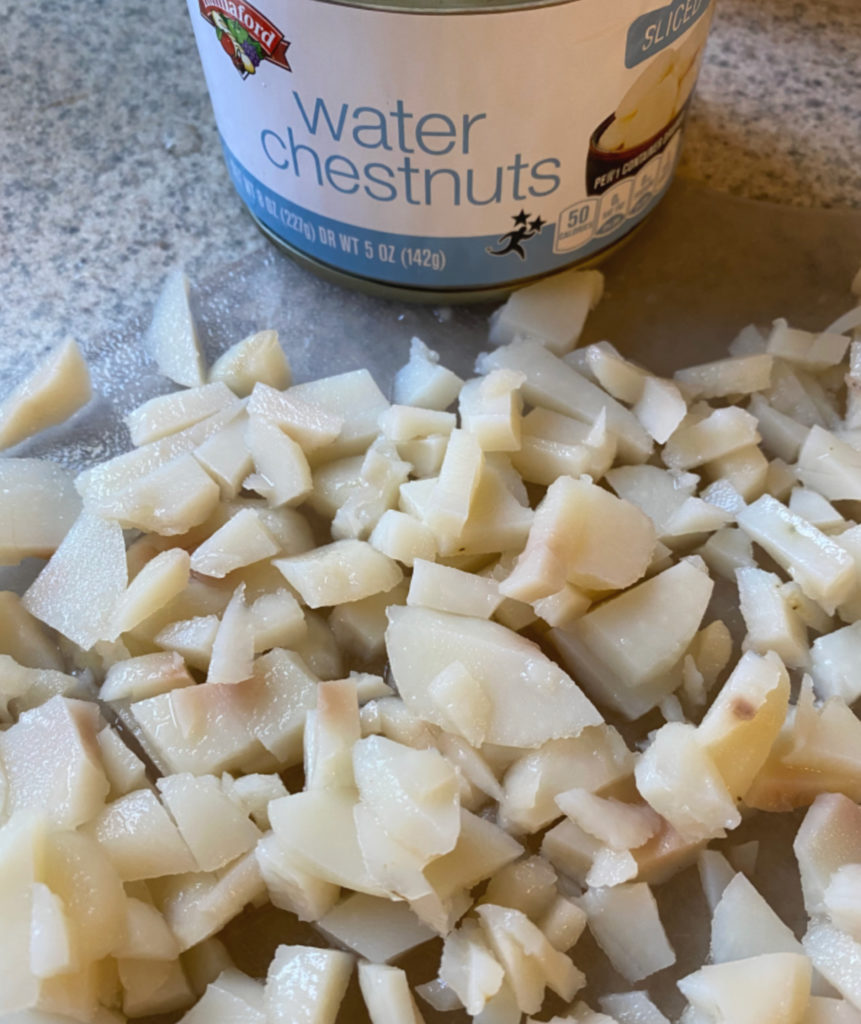 Thaw out the meatless crumbles in the microwave, or you can heat it up in the pan with the other ingredients.
Saute your mix of onions, garlic, water chestnut, adding in your sauce.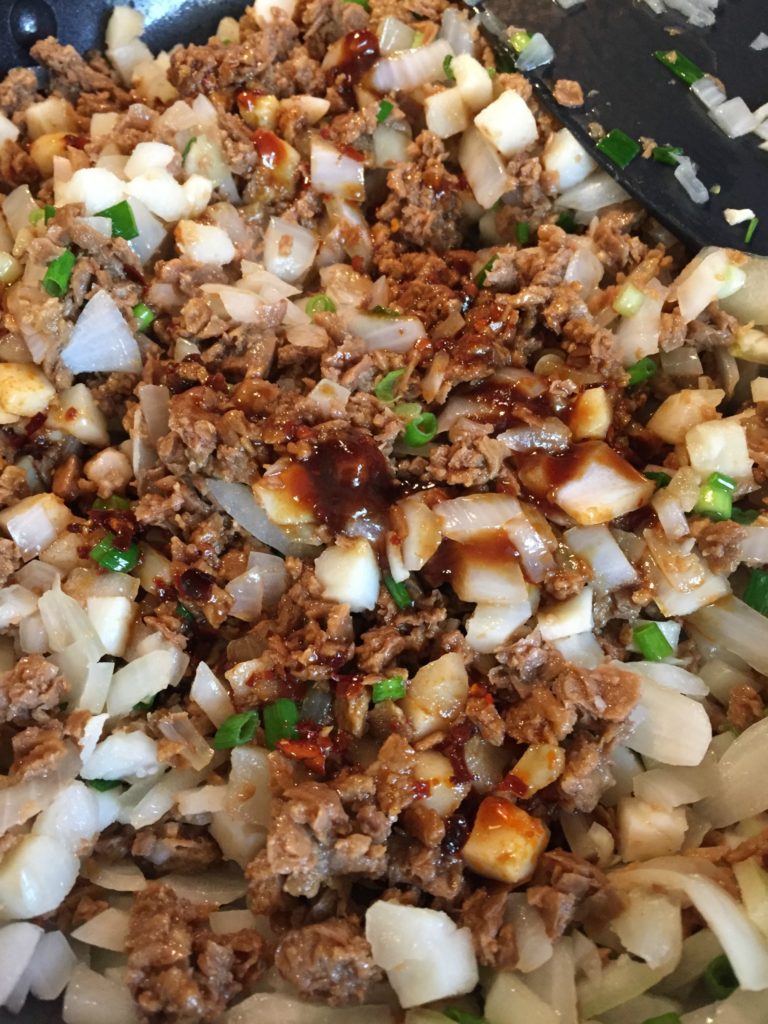 I create a sauce using:
1 tablespoons hoisin sauce
1 tablespoon of soy sauce
1 tablespoon chili paste – or however much heat you want! You could also use chili pepper flakes.
I add the scallions towards the end so that they still have a little crunch to them.
(In this case, I ran out of scallions and improvised with chives for this one!).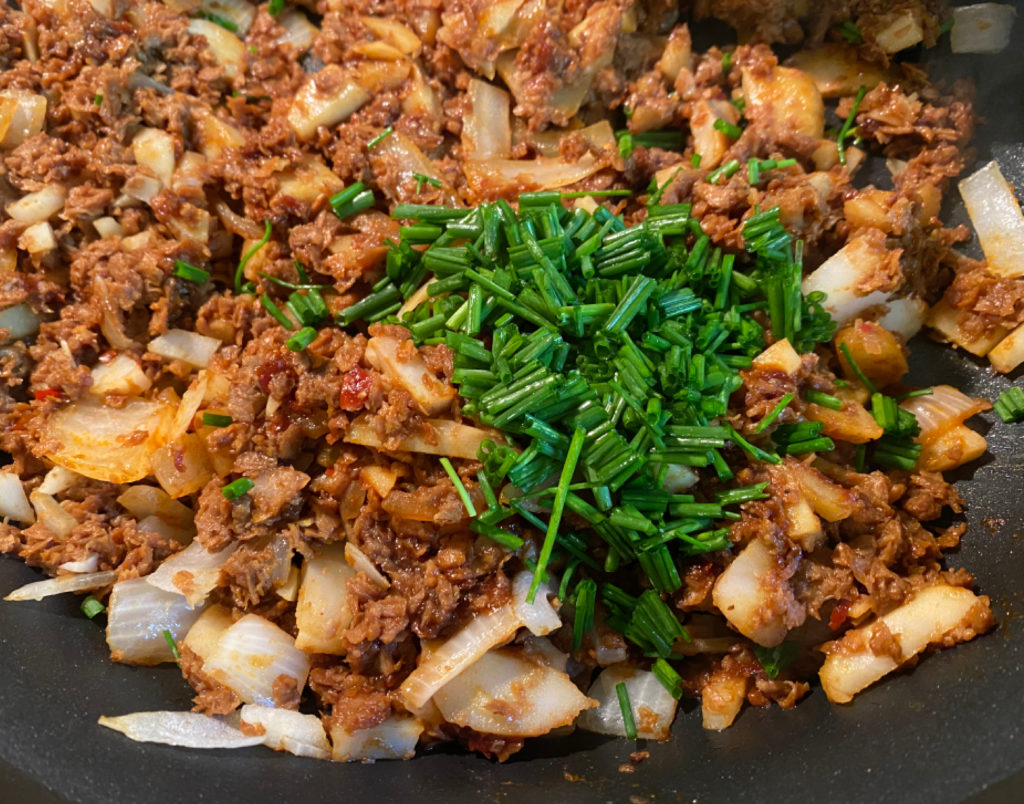 Service in iceberg lettuce, or you can also use romaine.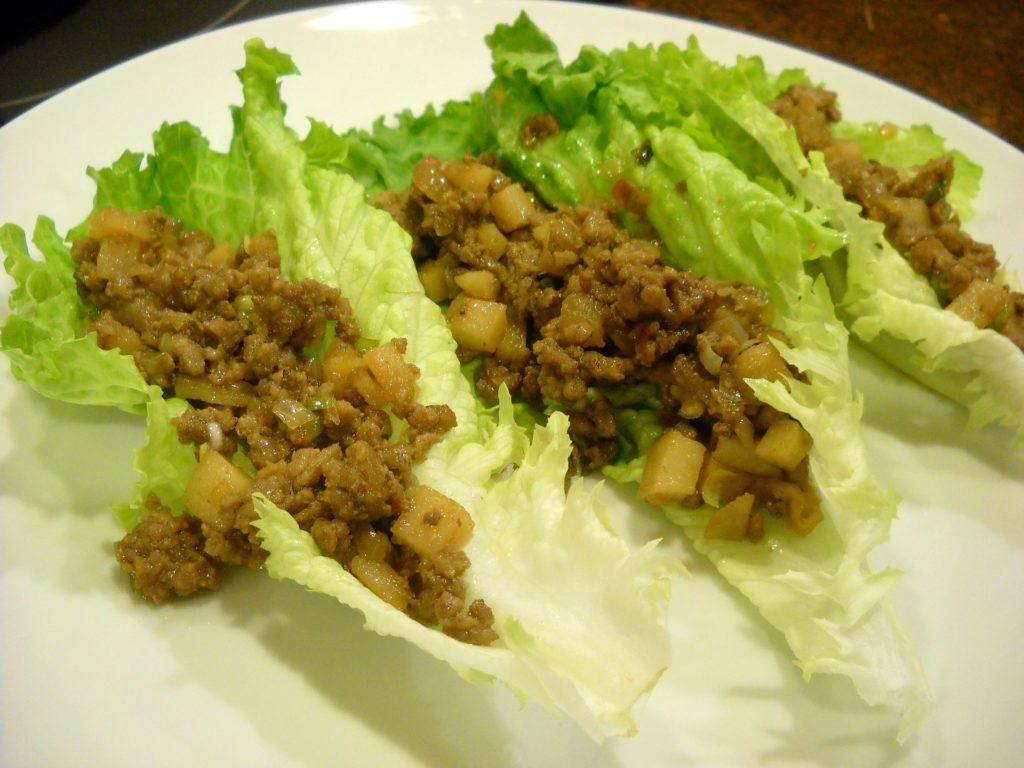 I find that this saves well, and it makes for an easy snack or side by just reheating it in the microwave.