We love making spicy dishes, and we have some favorite spices we like to use in a variety of dishes, from veggies to pasta. Years ago we discovered a delicious Chipotle seasoning that we use in a bunch of different ways.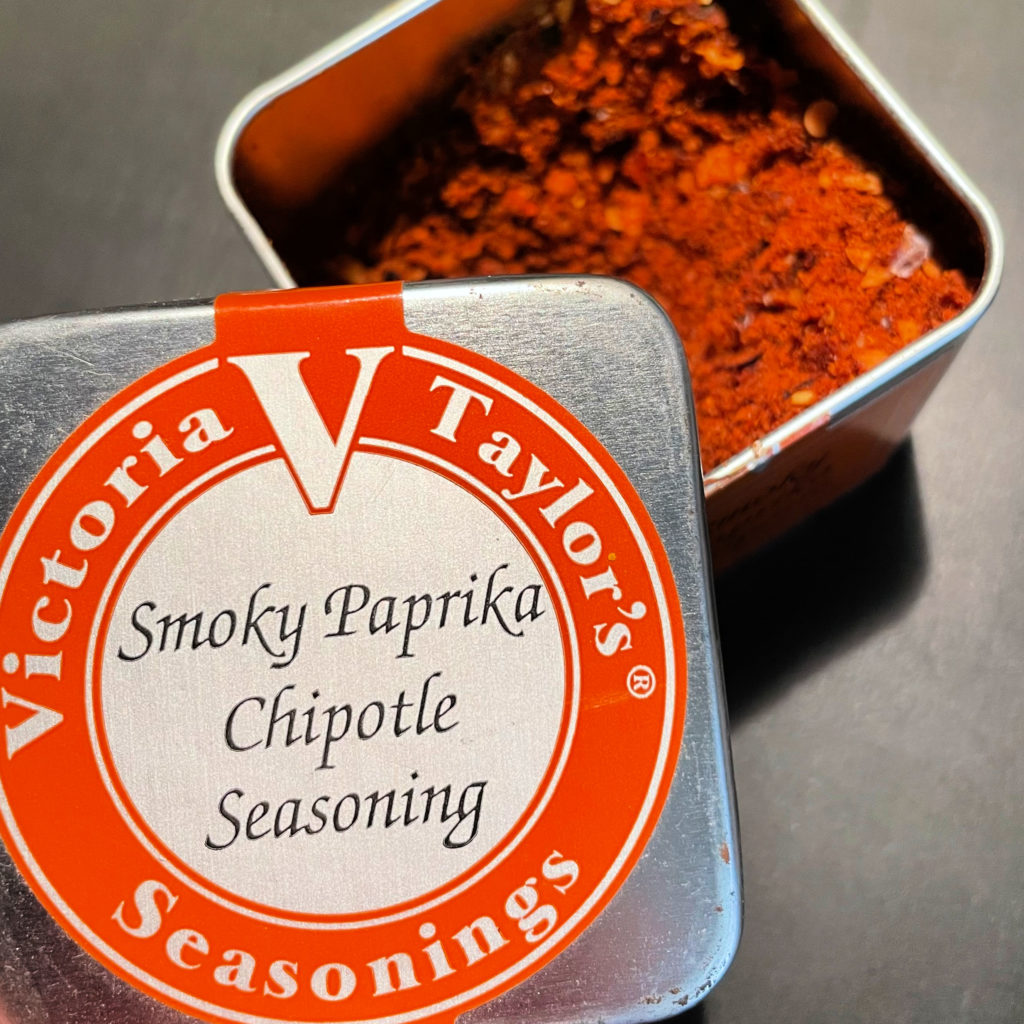 Ingredients:
1 package Fettuccine
1 pint Half and Half
1 white onion
Chipotle seasoning (we use Victoria Taylor Smoky Chipotle Seasoning)
Salt to taste
Optional: meatless sausage
Optional: parmesan cheese for topping
Start by preparing some linguine. I prepare it al dente, drain, and set aside when done so that it is not too mushy when we mix it with the sauce.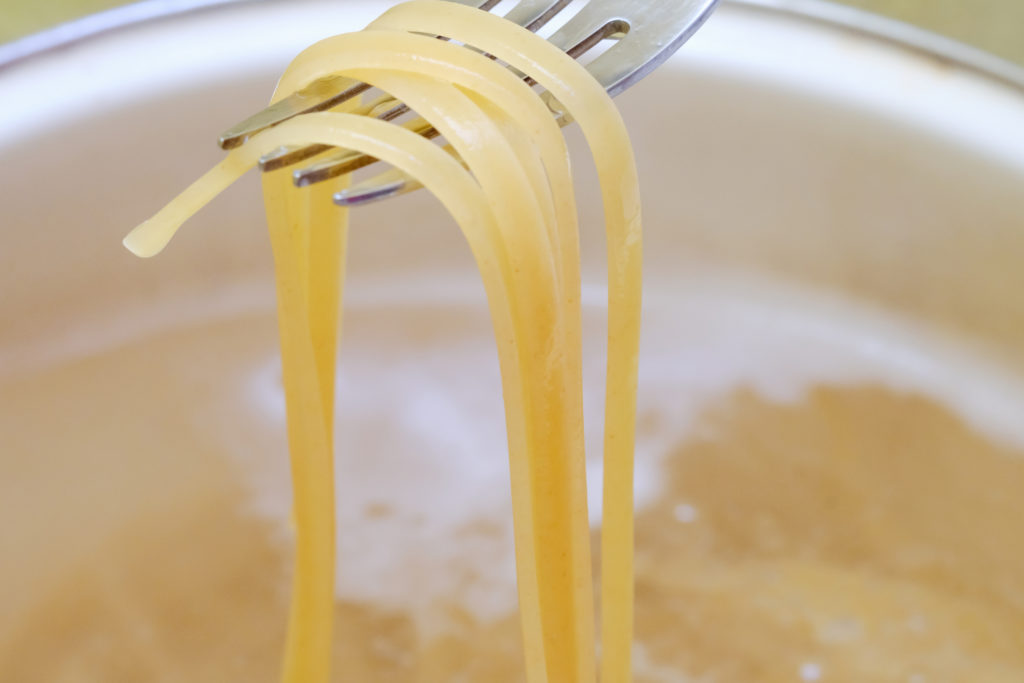 While the fettuccine is cooking, chop one white onion into blocky pieces (not fine slices). Cook until slightly translucent and starting to caramelize. (You can also do this ahead of time).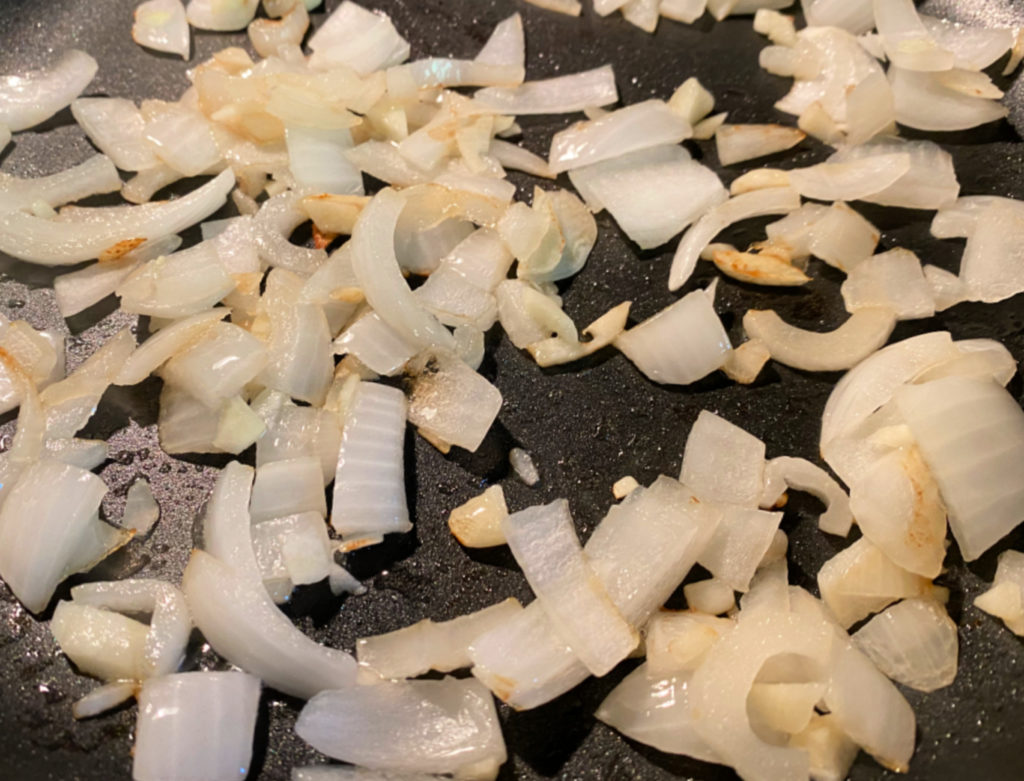 If you are using meatless sausages, you can slice and brown in a pan as well.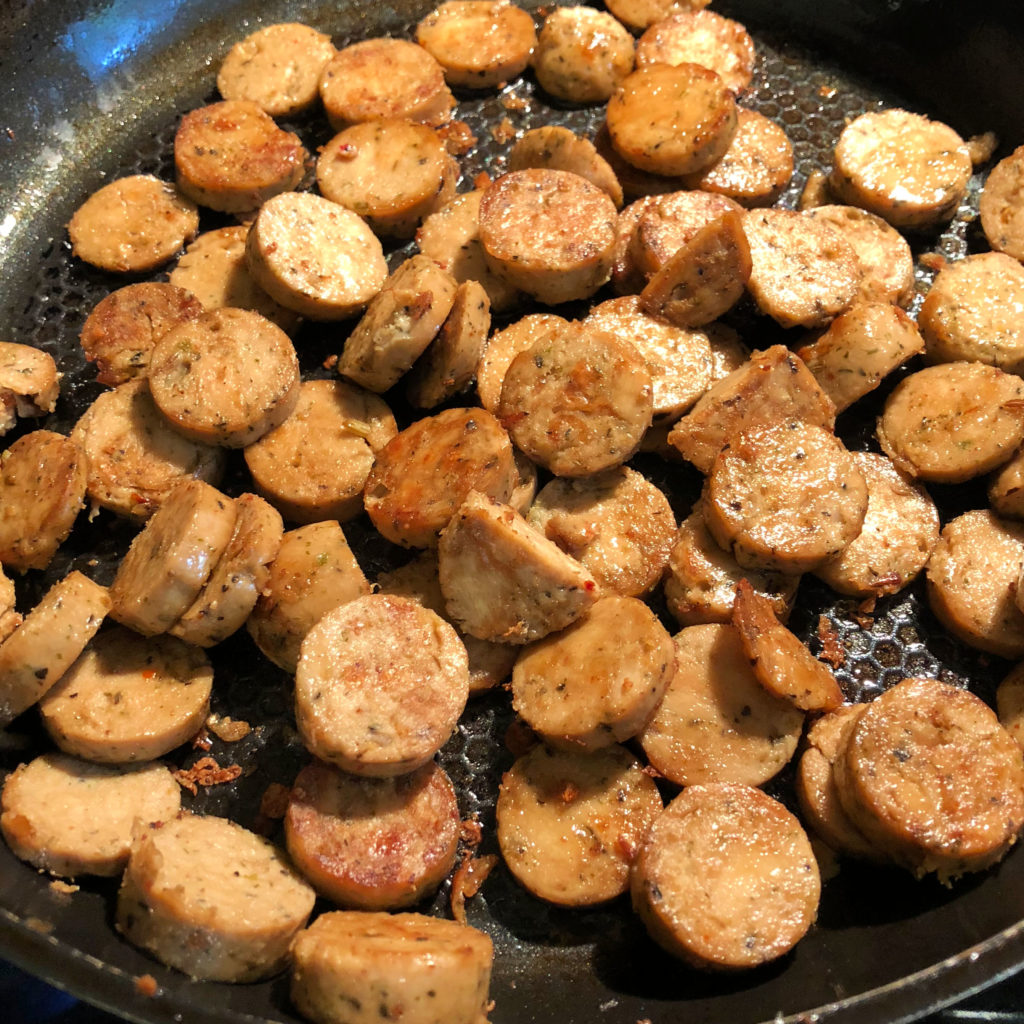 We like to use Trader Joe's, Morningstar, or Gardein. There are lots of options for meatless sausages, and we usually use one package when we prepare something like a pasta dish for our family of four.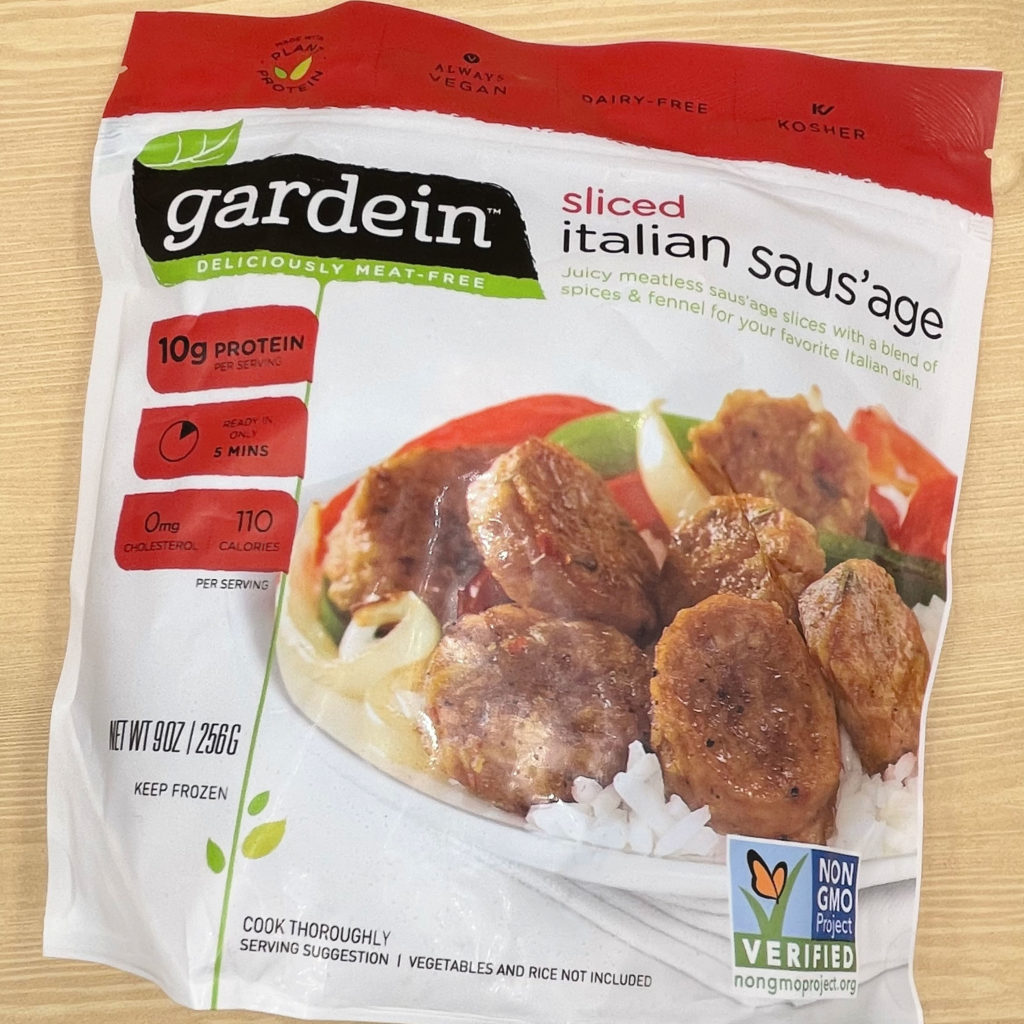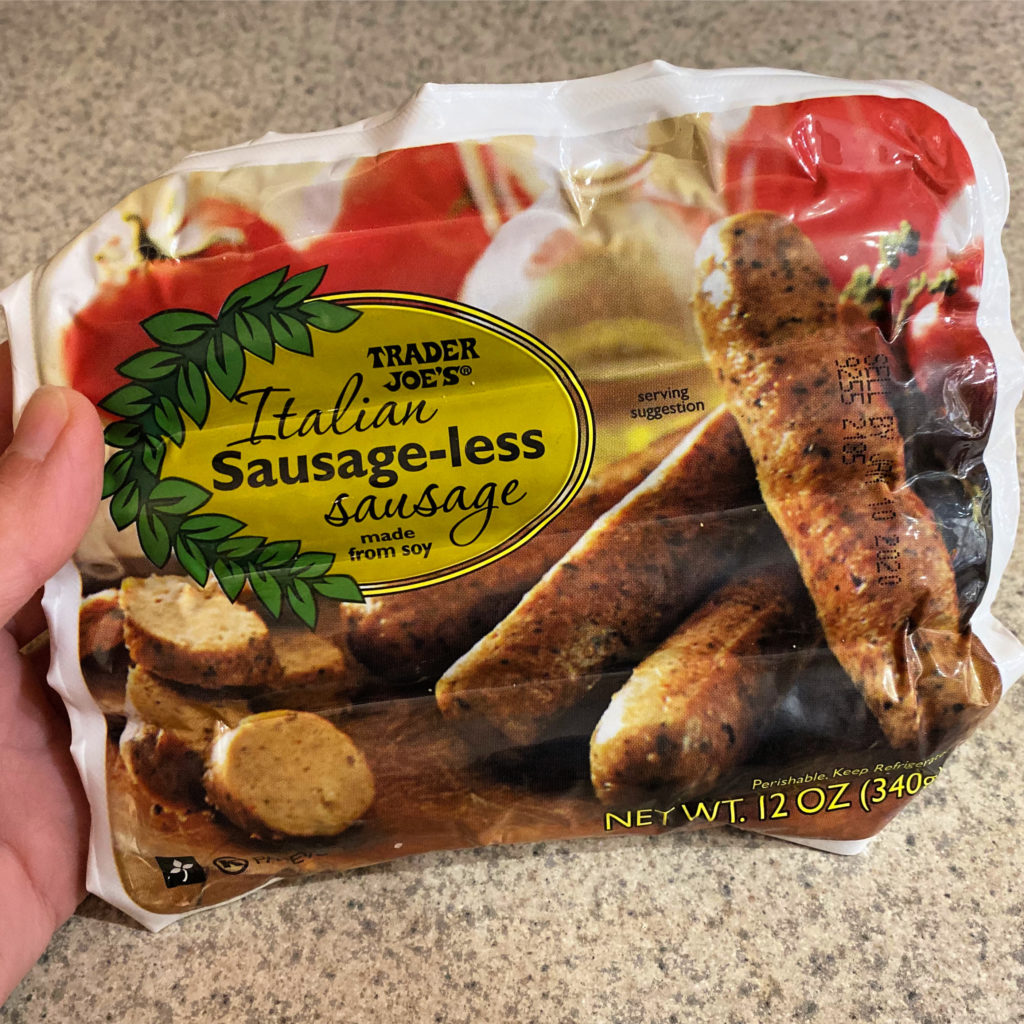 Pour your half and half into a large pan. Add in chipotle seasoning and heat together, allowing the dry seasoning to cook into the heavy cream. For this, you are going to have to add to taste, as each seasoning is going to be a little different. It also depends on how much heat (spice level) you can take! There are a few times we have made this a touch too spicy for me.
Stir in the onions and sausages.
Toss with the fettuccine and serve. You may want to add in less fettuccine (about 1/2 to 3/4) until you reach your desired ratio of sauce to pasta.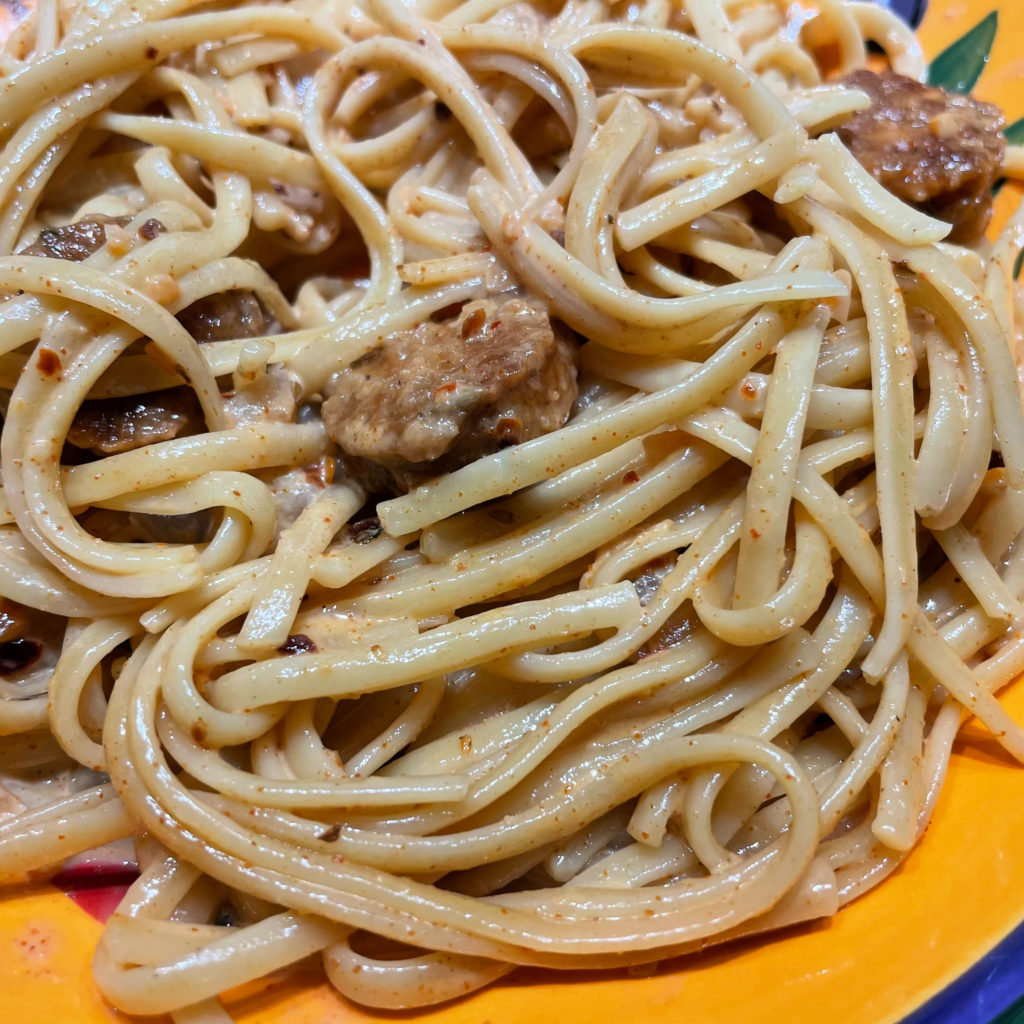 Top with parmesan cheese if desired.