I love tomatoes, especially in the summer, when there is an abundance of fresh tomatoes from the garden or locally grown.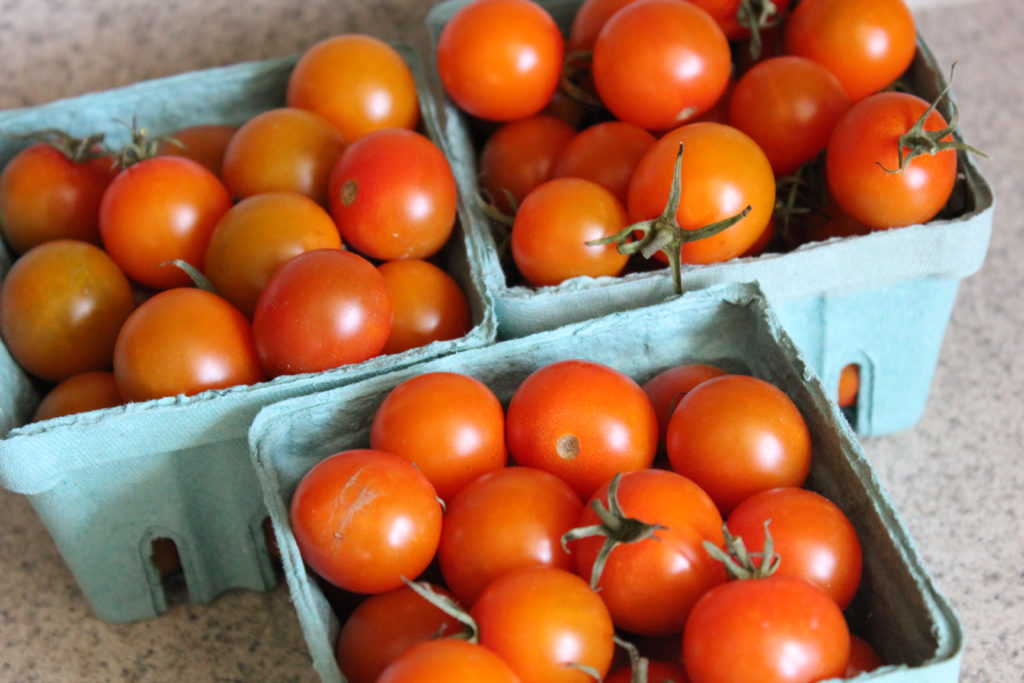 We eat mozzarella caprese a lot, and while I love caprese, I don't always have big slicer tomatoes.
I usually only grow smaller tomatoes in my garden, like cherry tomatoes.
For this recipe, you need:
~ tomatoes (any size – you can cut up larger tomatoes into pieces
~ olive oil and balsamic vinegar, or a balsamic vinaigrette
~ fresh basil
~ fresh mozzarella cheese
~ salt & pepper
To assemble your salad, cut your tomatoes as desired. For a quick salad, I leave cherry tomatoes whole.
Cube your fresh mozzarella.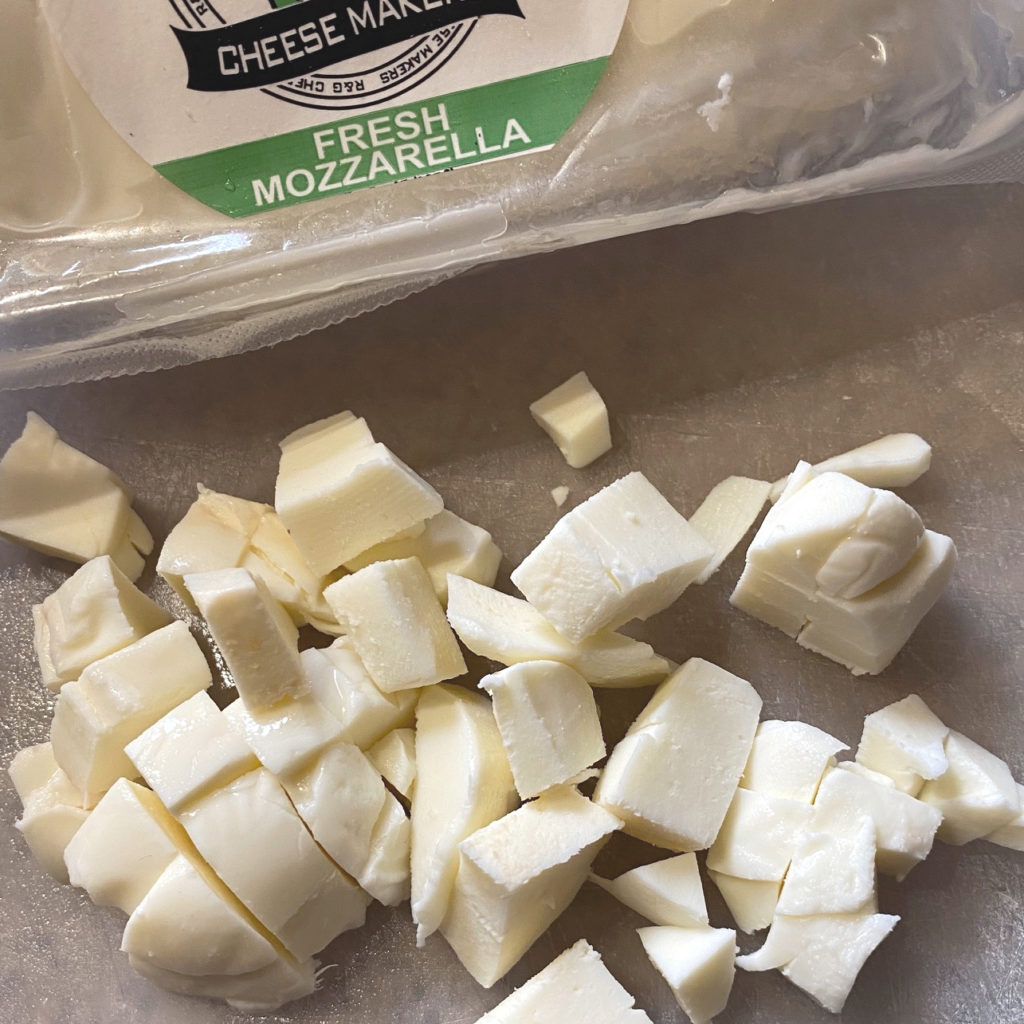 Chop your basil.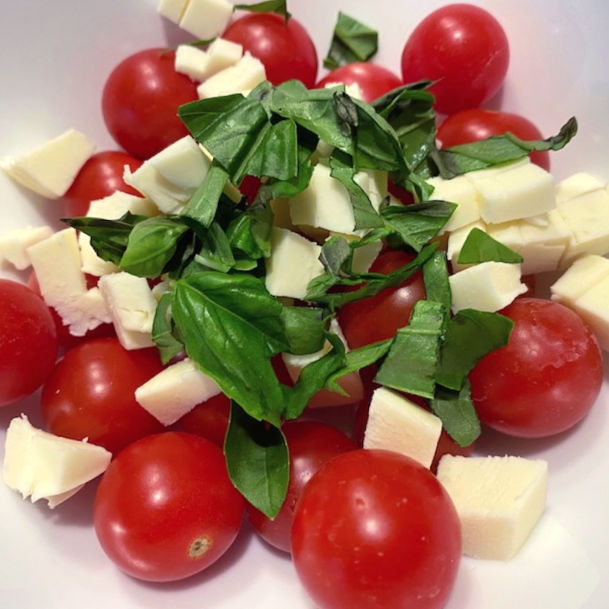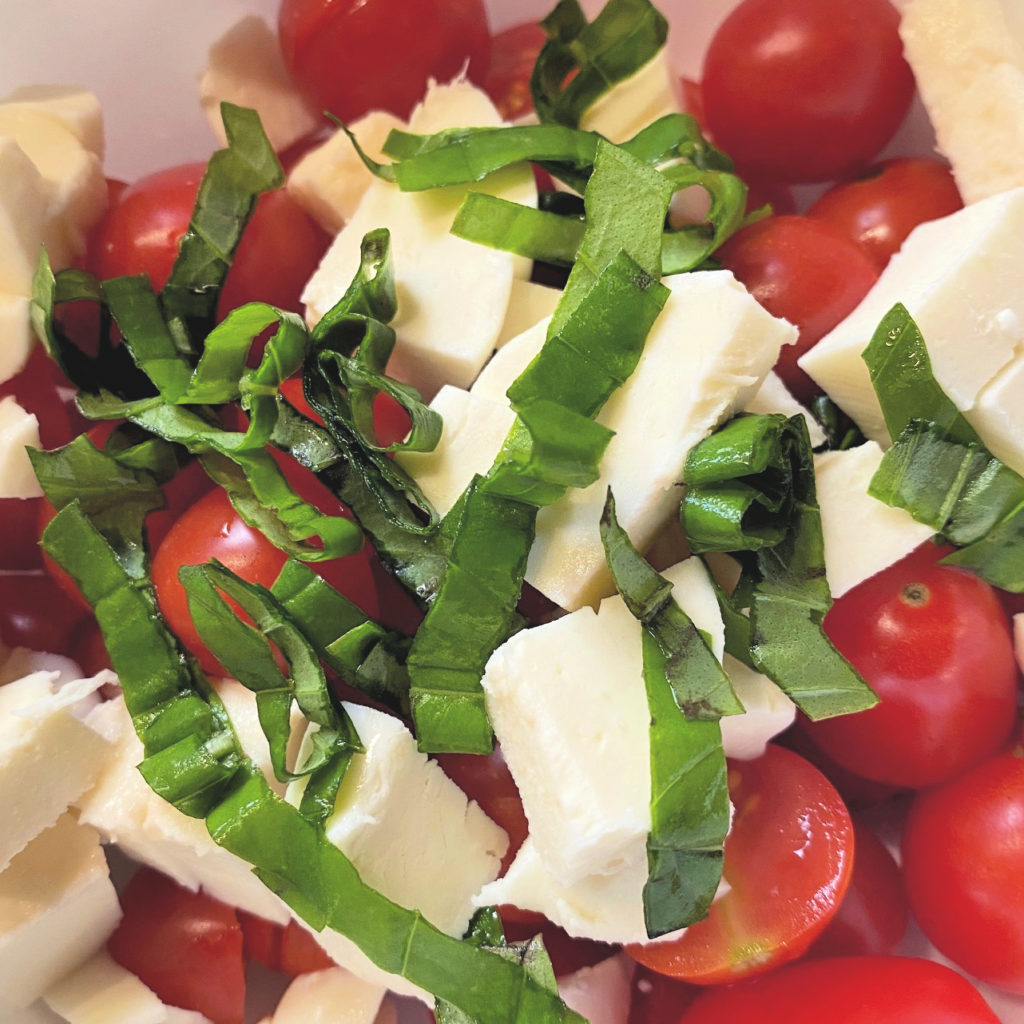 Dress the salad with a balsamic vinaigrette, with salt and pepper to taste.
Toss, and enjoy!