We make taco salad on a regular basis, and sometimes we mix things up and use Doritos instead of regular tortilla chips. If you have ever heard of a "walking taco", it is a bag of Doritos with fixings on top, so this is a similar idea.
Ingredients
~ Vegetarian crumbles (we like Morningstar Farms – you can purchase plain crumbles and season them with Taco seasoning, or buy pre-seasoned crumbles)
~ Doritos
~ Lettuce (I usually get organic romaine hearts), shredded
~ Tomatoes (I prefer grape tomatoes, halved)
~ Sour cream
~ Shredded cheese (taco / Mexican blend)
~ Black Olives (sliced)
~ Taco seasoning
~ Optional: salad dressing such as Catalina
~ Optional: hot sauce, cilantro, guacamole, jalapeños, etc.
Directions
I start by heating up the crumbles.
For regular plain crumbles, I add taco seasoning, but you can also find pre-flavored crumbles.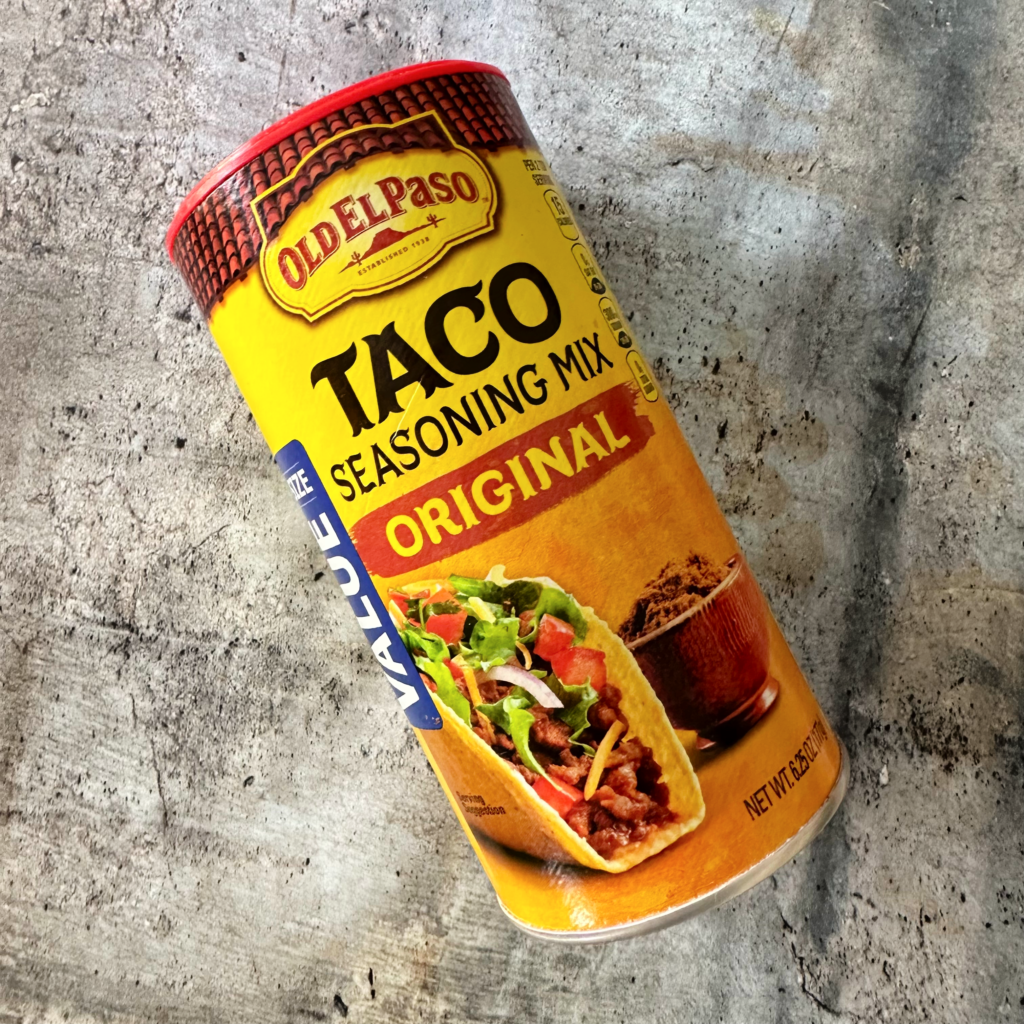 You can pan fry them in oil, or if you are in a pinch, you can microwave them.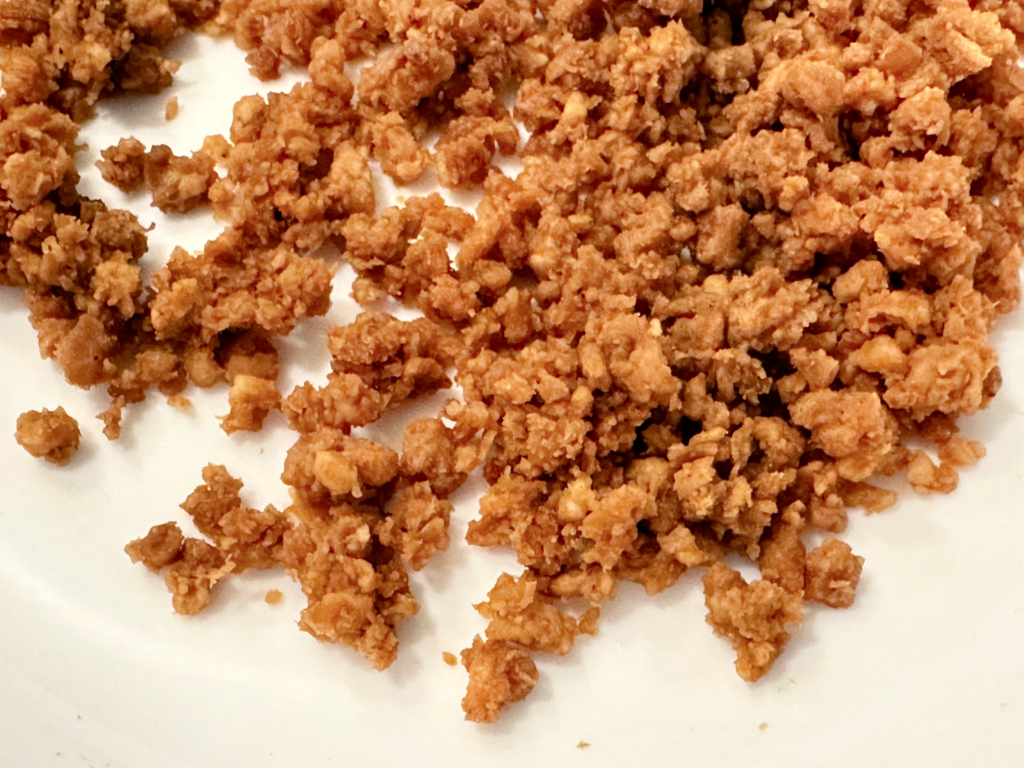 MorningStar Farms has great Chipotle Black Bean Crumbles, so we use those or these Grillers Crumbles with taco seasoning.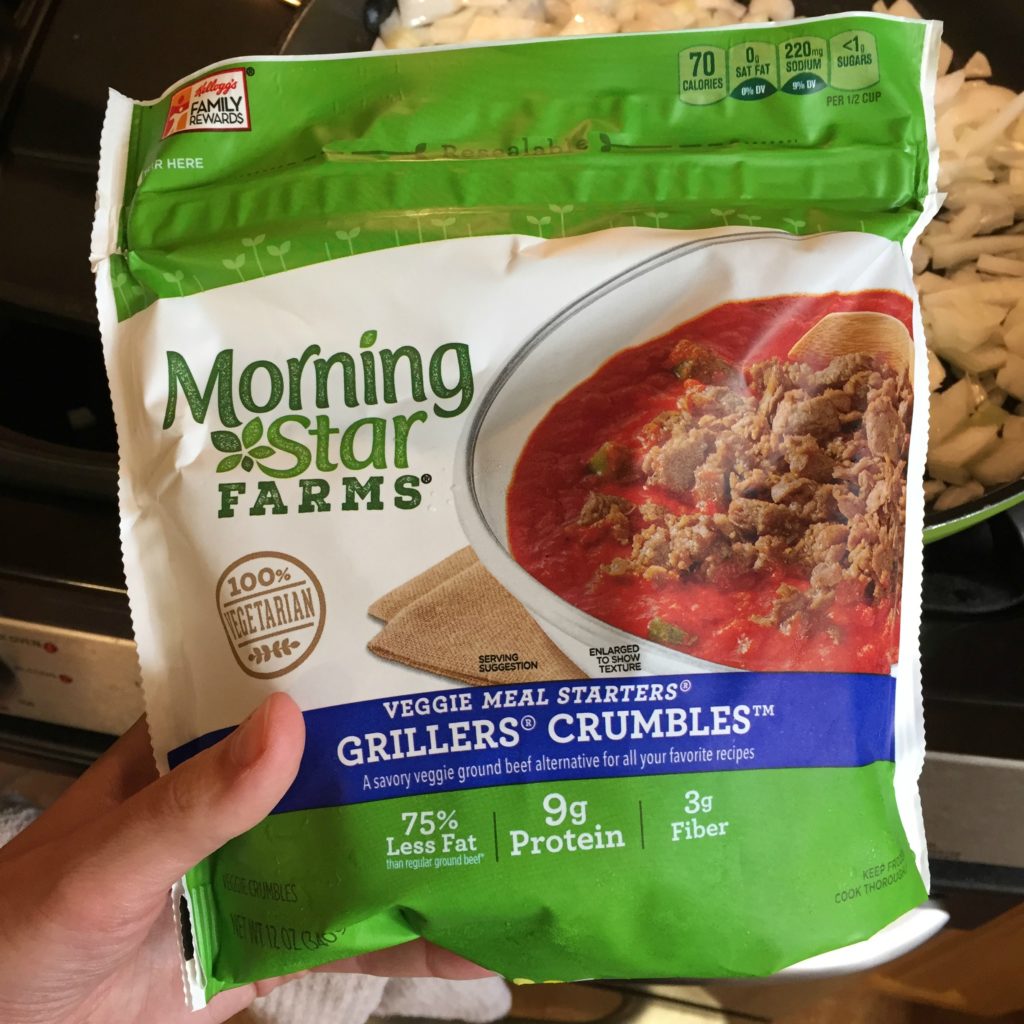 This salad can be whatever size and ratios of ingredients you like. These are just suggestions!
To assemble your salad, start by crumbling a handful of Doritos in the bottom of a bowl.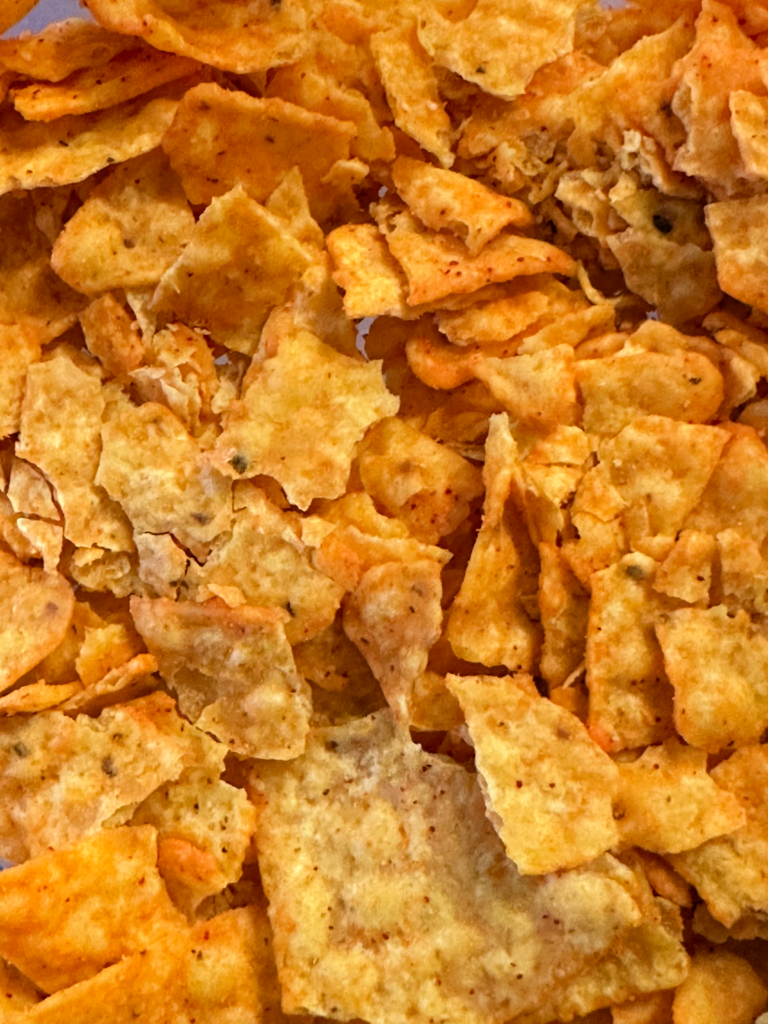 Next, add your shredded lettuce and sliced tomatoes. This is usually the largest portion of the salad, and the rest will be toppings that I mix in.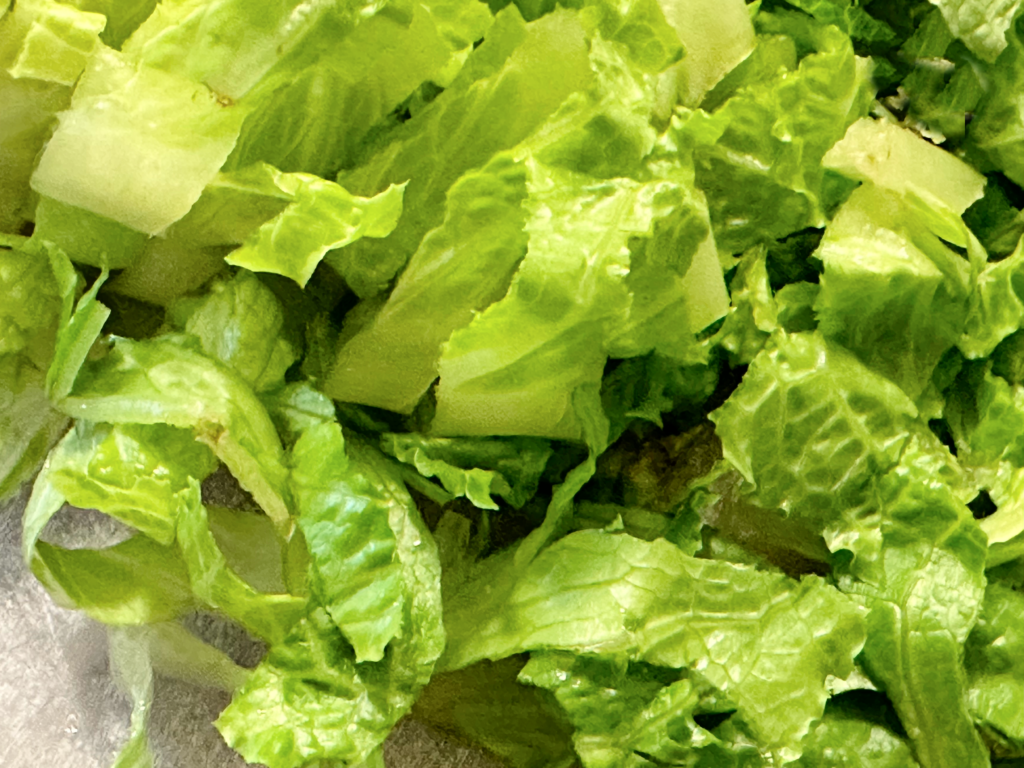 Sprinkle with meatless crumbles and shredded cheese.
Add any other items you might like, including olives, sour cream, guacamole, and so on.
We enjoy this with hot sauce mixed in!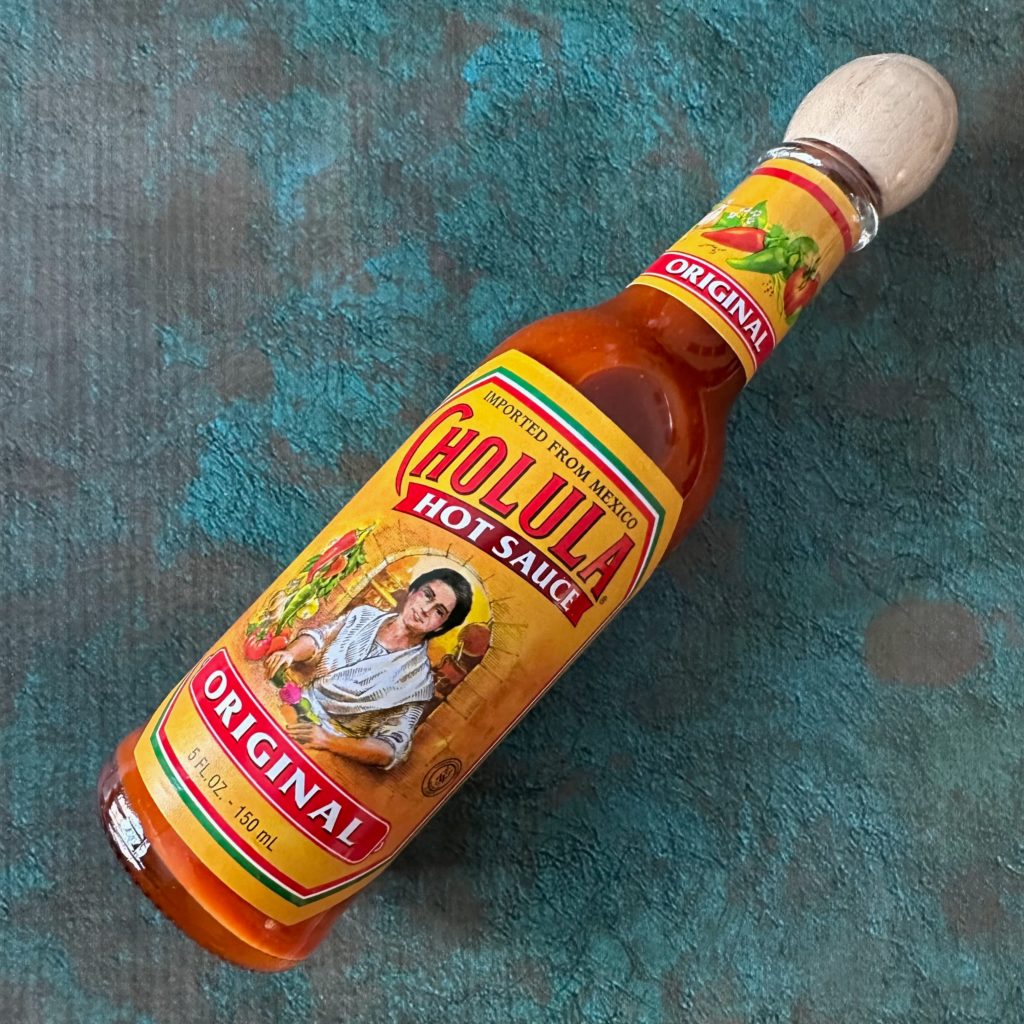 Mix together and enjoy!