I try making a variety of different salads, and I find that this is a convenient one to make and serve, whether we are having it with dinner or serving it to guests. Not only does it have veggies, but it has quinoa and chickpeas as well, so it is a well-rounded dish.
Ingredients needed:
~ Quinoa (any kind, but I usually use red or tricolor)
~ Chickpeas, one can
~ English cucumber
~ Grape or cherry tomatoes (pint)
~ Fresh spinach (handful)
~ Feta cheese
~ Capers (small jar)
~ Olive oil and salt
~ White or rice wine vinegar (optional)
~ Shallots (optional)
Start by preparing your quinoa. 1 dry cup is usually sufficient for 2 people. I rinse the quinoa and then stir fry it in my pan with oil before cooking according to the package instructions.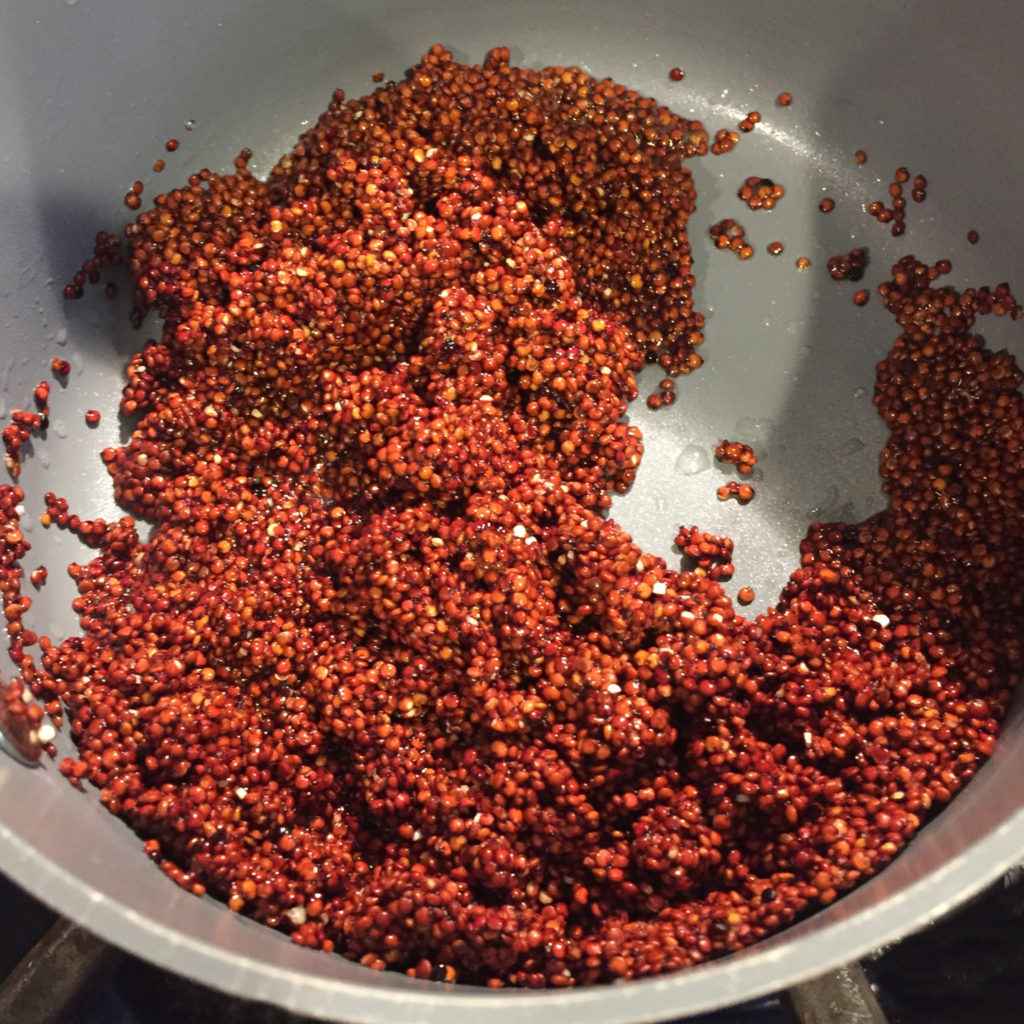 While the quinoa is cooking, you can prep the rest of your ingredients. I also let my quinoa cool for a while before preparing this dish. It doesn't have to be cold; warm is fine.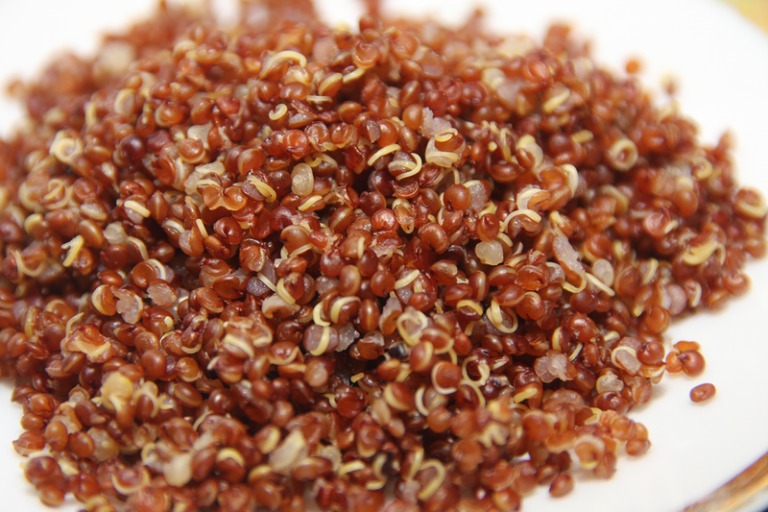 Prep your veggies, chopping the cucumber and tomatoes.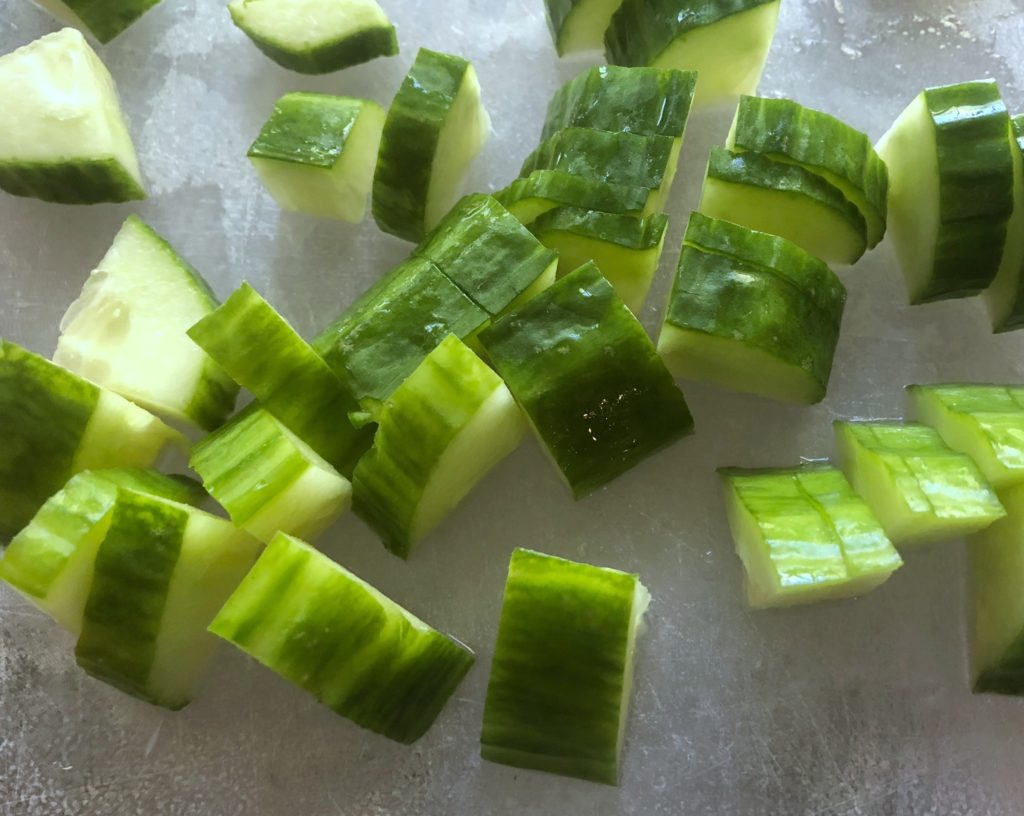 You can start assembling your ingredients as you go.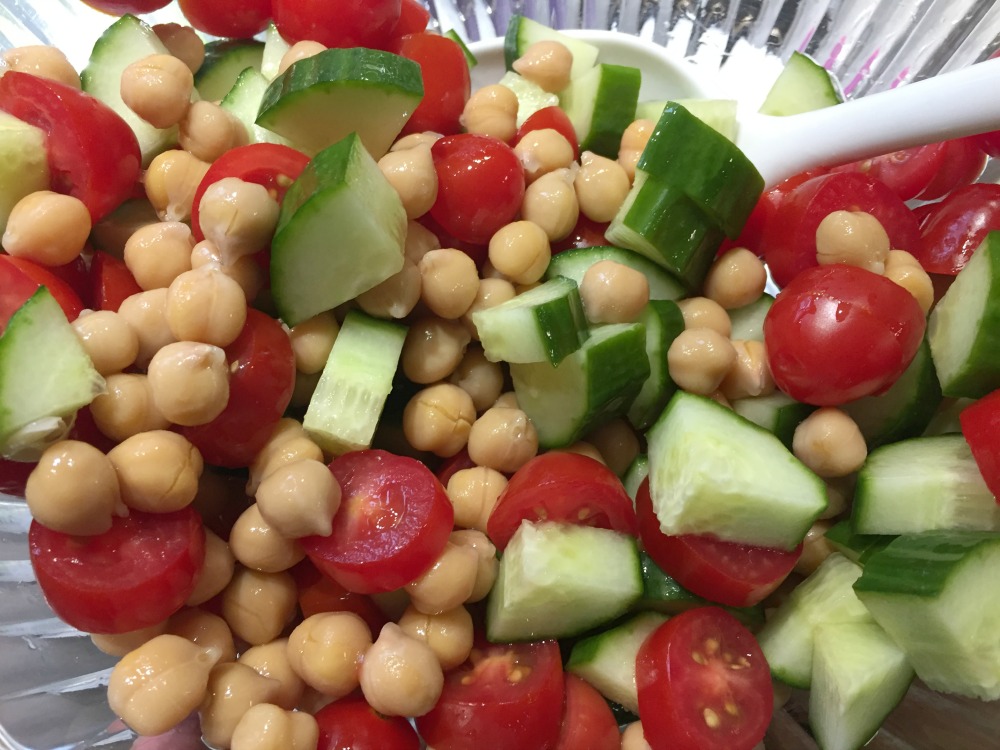 Keep adding in your ingredients. I usually add the Feta last, and leave it on top, and mix that in last when it is ready to serve. Drizzle generously with olive oil and salt to taste before mixing.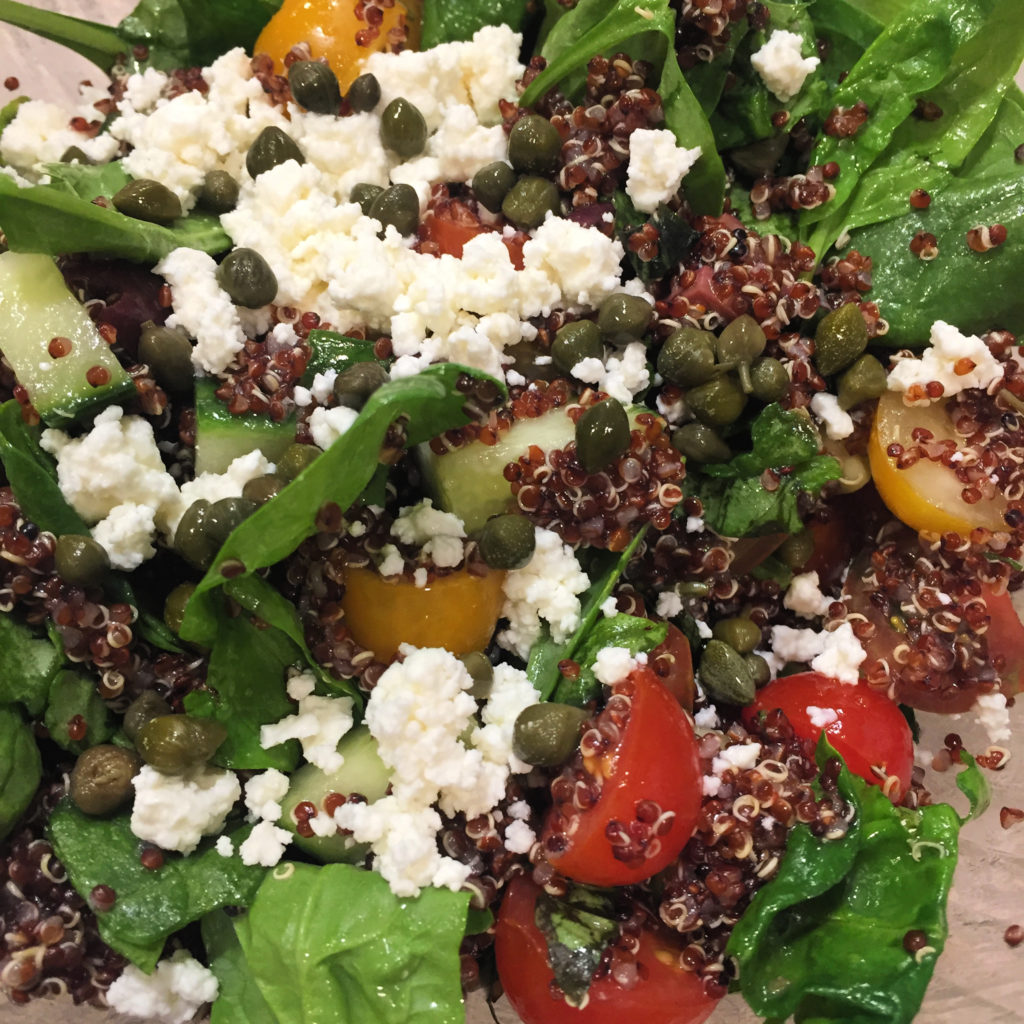 This salad is beautiful and tasty!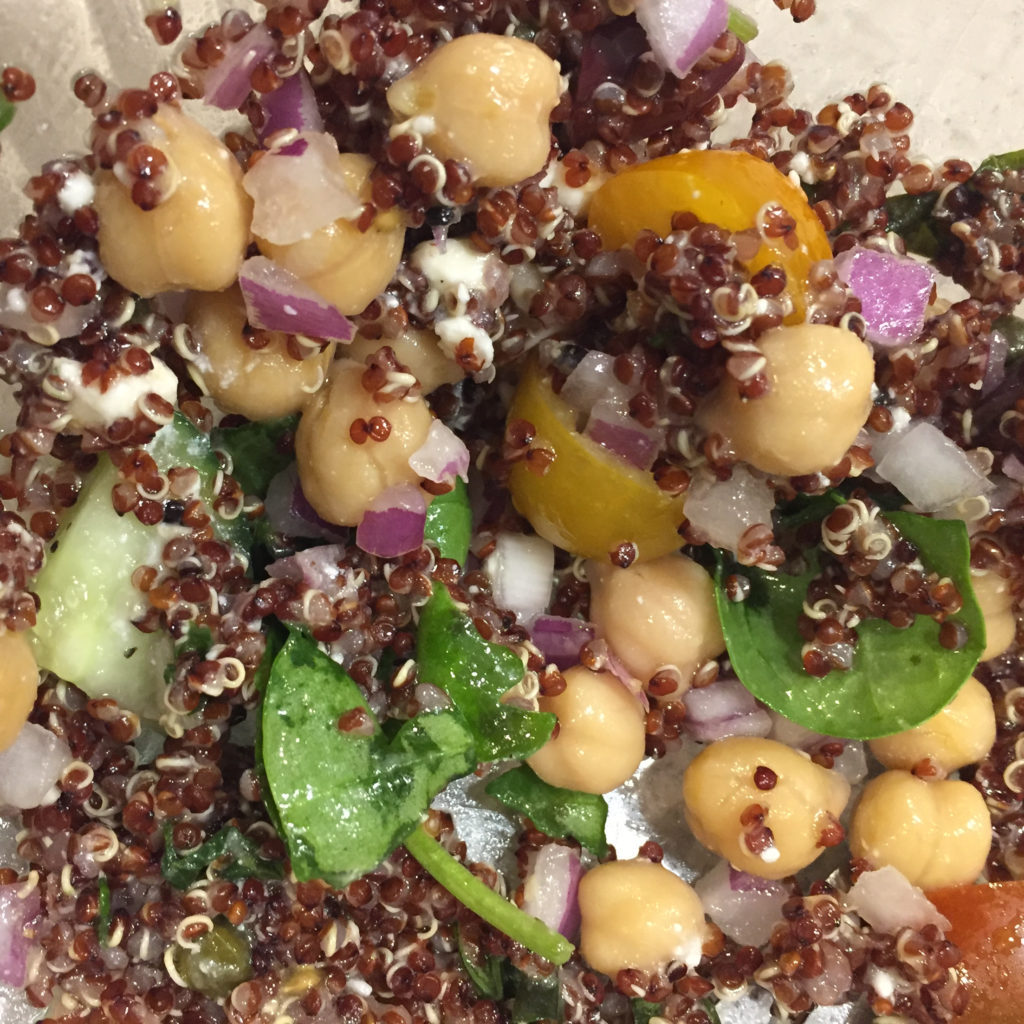 The more I make this salad, I don't measure out any of the ingredients. What makes this salad so good is that you can change up any of the ingredients, adjusting the amounts or making substitutions. If someone doesn't like a certain ingredient, you can leave that out. Sometimes I don't want to have an onion taste in my mouth, so I leave out the shallots. I also usually have leftover quinoa, so every day I have some leftovers, and I make a little quinoa salad for myself using whatever veggies we have on hand.