I like creating a variety of different salads, and I often mix quinoa with a variety of veggies. I change it up with my mood and whatever I might have on hand in the pantry!
~ 1 cup quinoa – prepare according to directions and allow to cool
~ 15 oz. can black beans, rinsed and drained
~ 1 cup corn
~ 1/2 cup cilantro, chopped
~ lime juice, to taste
~ 1 tsp hot chili sauce
~ salt to taste
~ You can also add tomatoes (I usually use grape tomatoes, halved), or 1 sweet red pepper, diced
Start by cooking your quinoa according to the directions. There are different kinds out there, from white to red to tricolor, and it doesn't matter which you choose. I usually rinse the quinoa, and pan fry it in a little oil before cooking.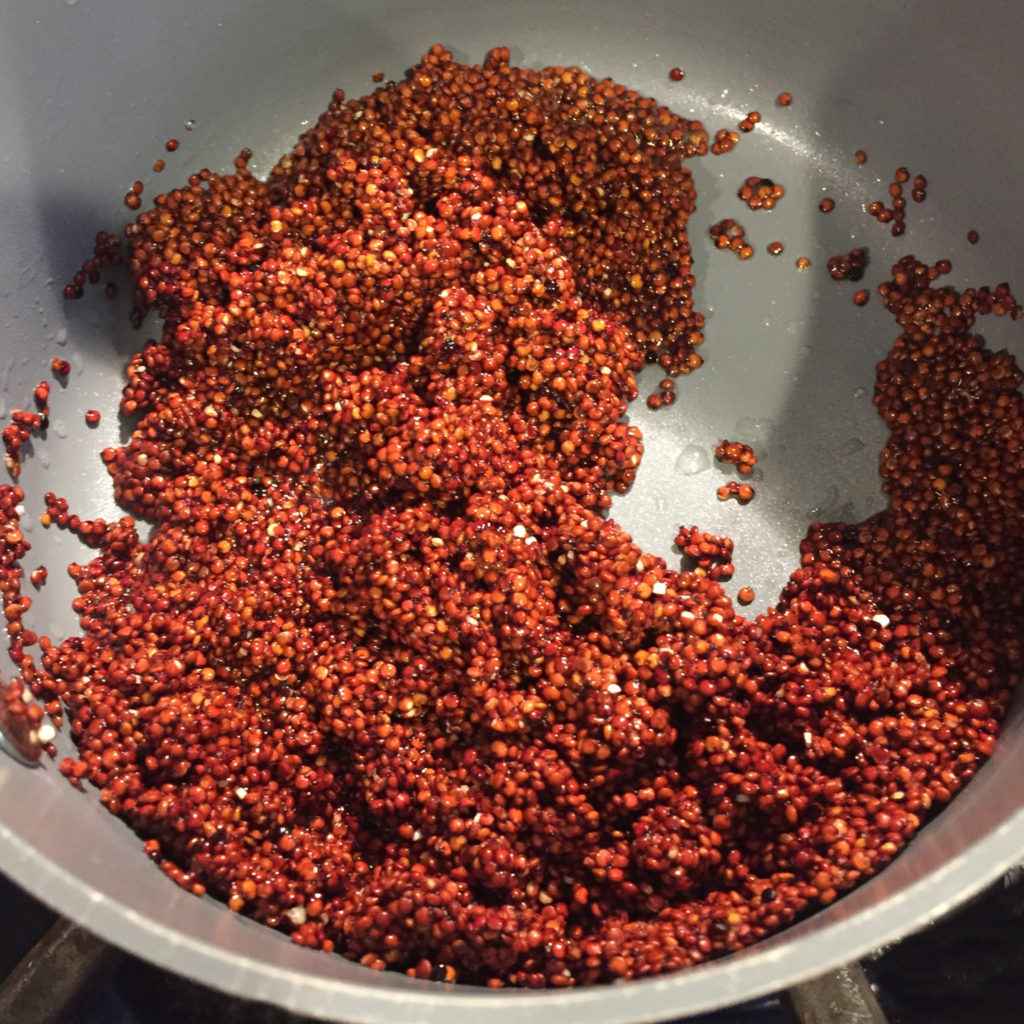 I also like to add a dash of salt in the pot when the quinoa is cooking. Once the quinoa is finished cooking, I allow it to cool while I prepare the other ingredients.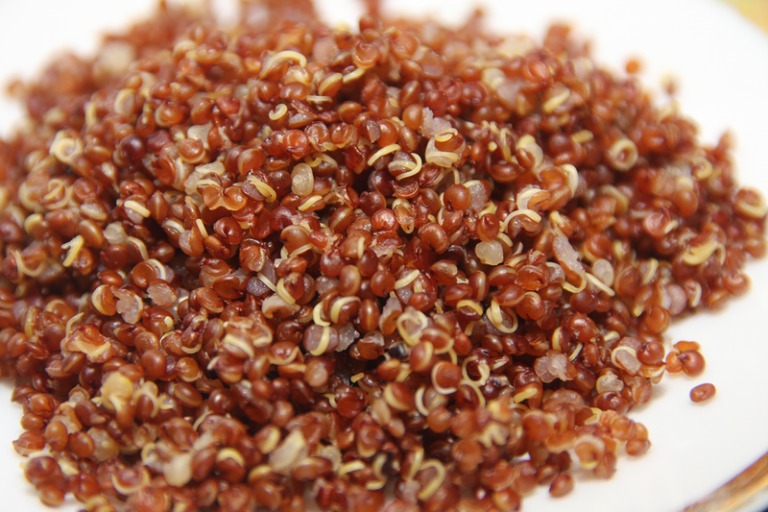 Next, prepare your add-ins. I love this roasted corn from Trader Joe's!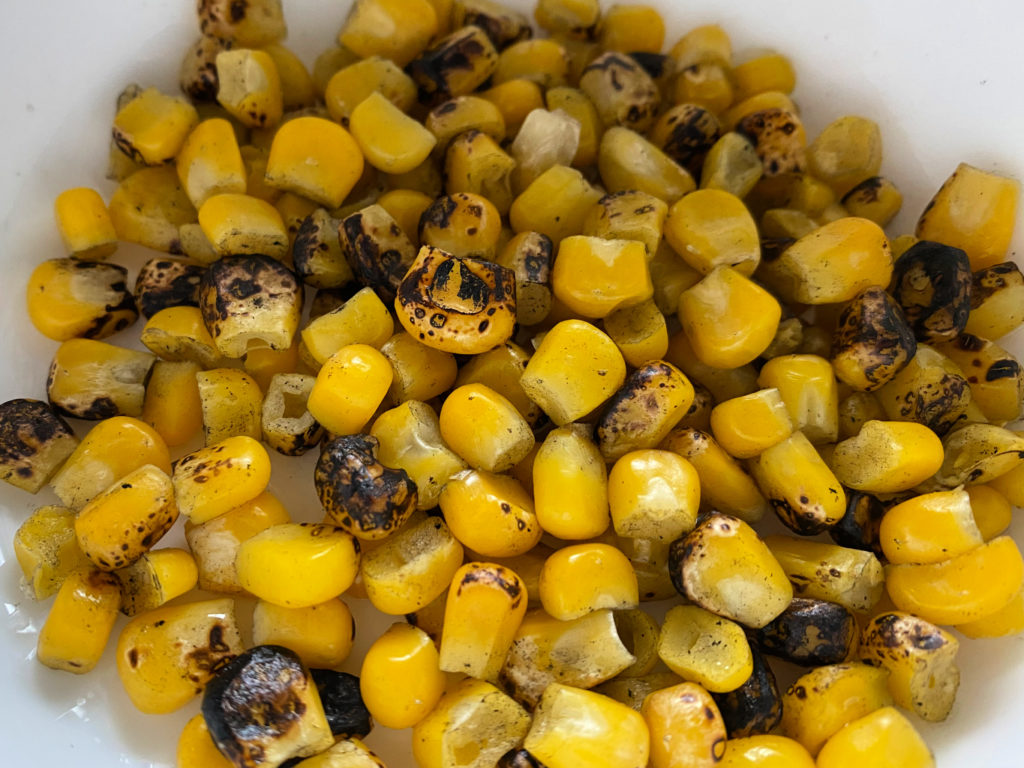 Once you have your ingredients prepped, you can start assembling your salad. I have made this salad so many times, that I really just eyeball the amounts, instead of measuring them out, and add seasonings to taste. You can always change up the ingredients, especially if there are components you prefer or don't prefer, or someone has a food intolerance, etc.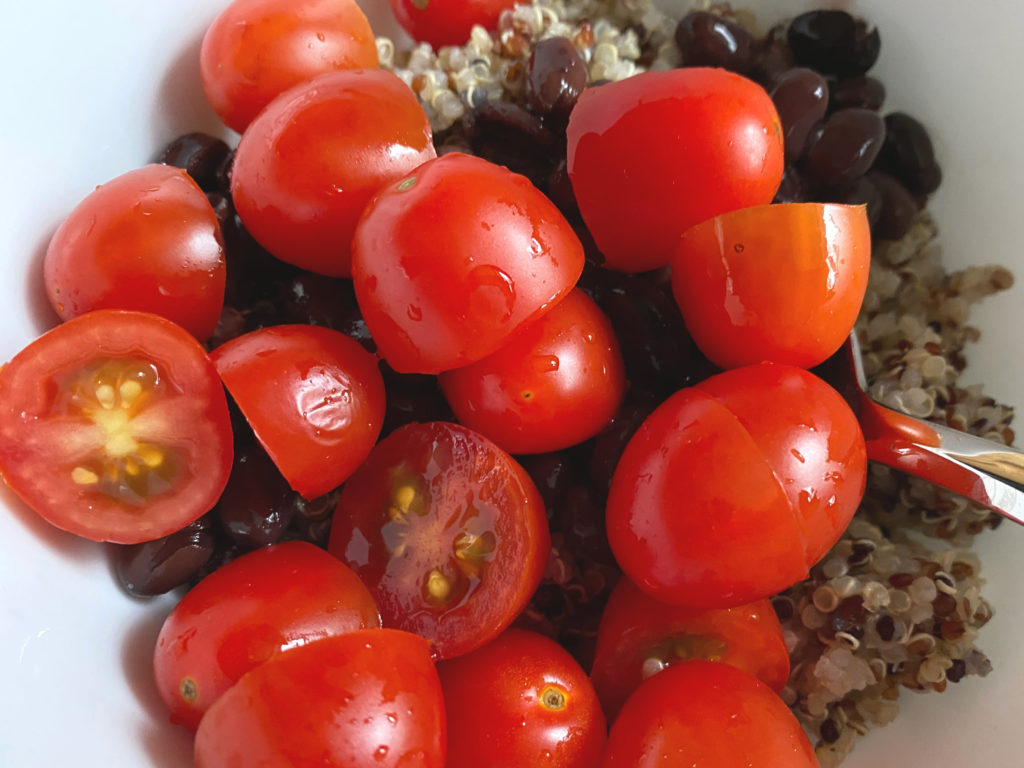 Mix your ingredients and season as desired. If I don't have all the seasonings on hand, salt and oil usually work just fine. You can always top this with cheese, like a sprinkling of Feta.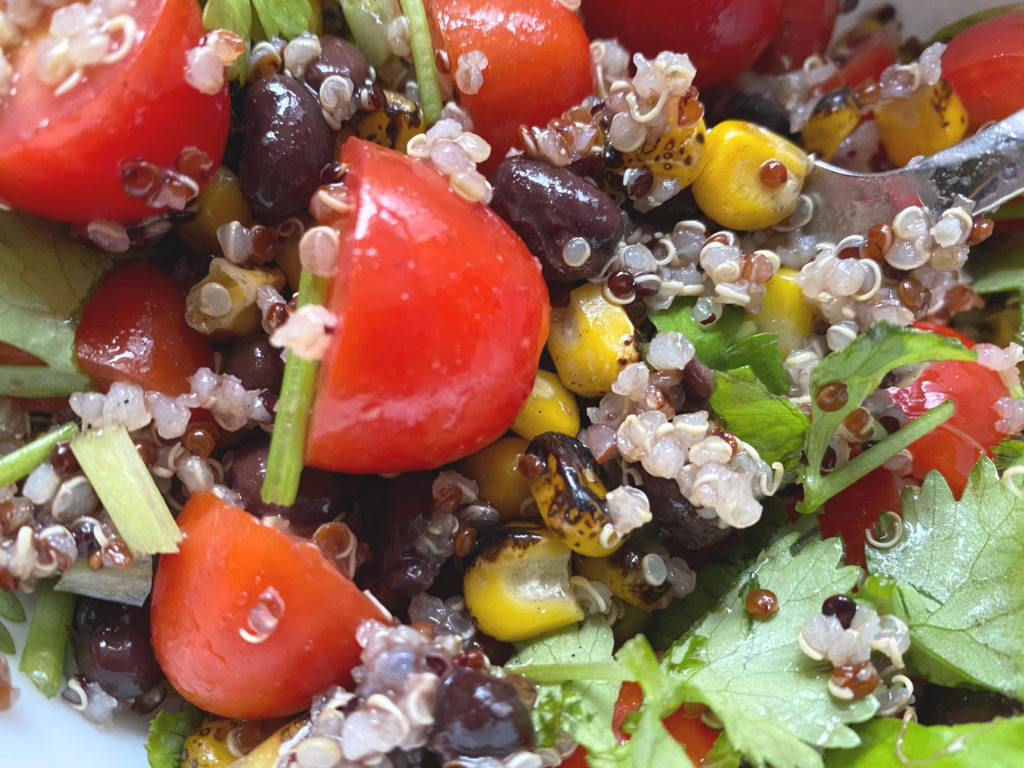 This is so easy to prepare and so versatile. Great way to use up veggies and makes for a nice side dish.