We first tried chickpeas and greens at a Peruvian restaurant. I really enjoyed it and like making healthy dishes at home, so we decided to give it a try.
Ingredients:
~ chickpeas (1 can)
~ greens (collard greens, kale, mustard greens) (1 bunch)
~ vegetable bullion (1 cup)
~ garlic (2 cloves, more if preferred)
Start by washing and chopping your greens. I often soak my greens and then wash them, because otherwise I find sand and other bits of things that don't get rinsed off. Tip – sometimes I find it easier use kitchen scissors as well to chop my greens, instead of tearing or using a knife.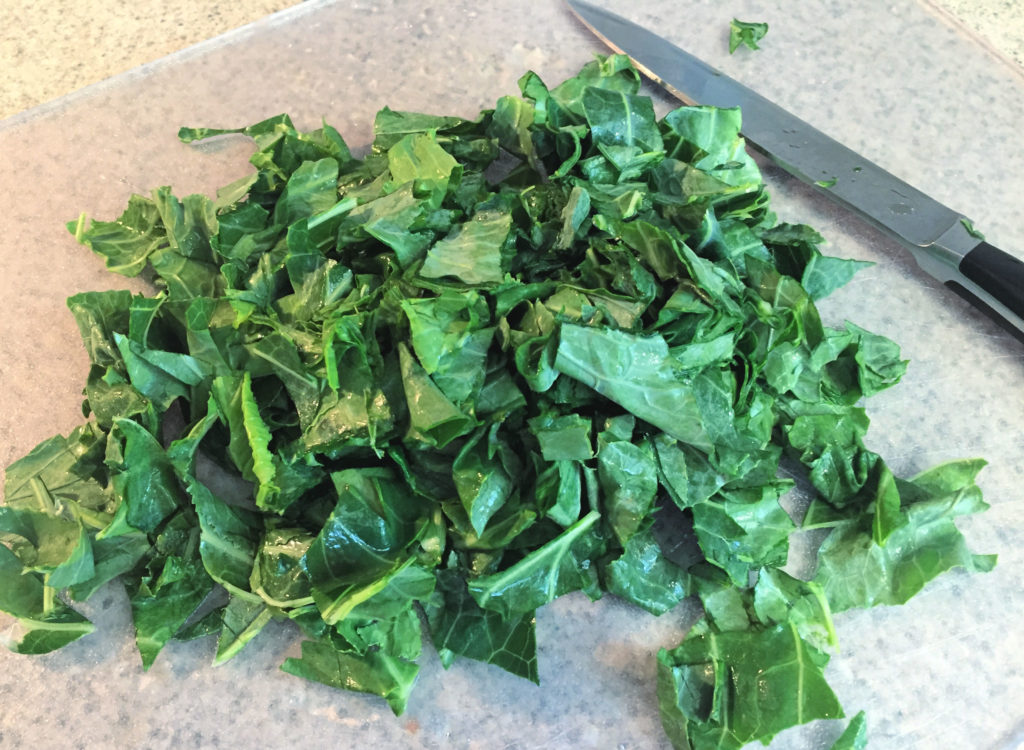 Saute your chopped garlic for a couple minutes, before adding your greens. Continue to saute the greens for a couple minutes, then add in the chickpeas and a cup of vegetable broth.
Stir together and cook for another 8-10 minutes. Season to taste (salt, pepper, hot pepper, etc).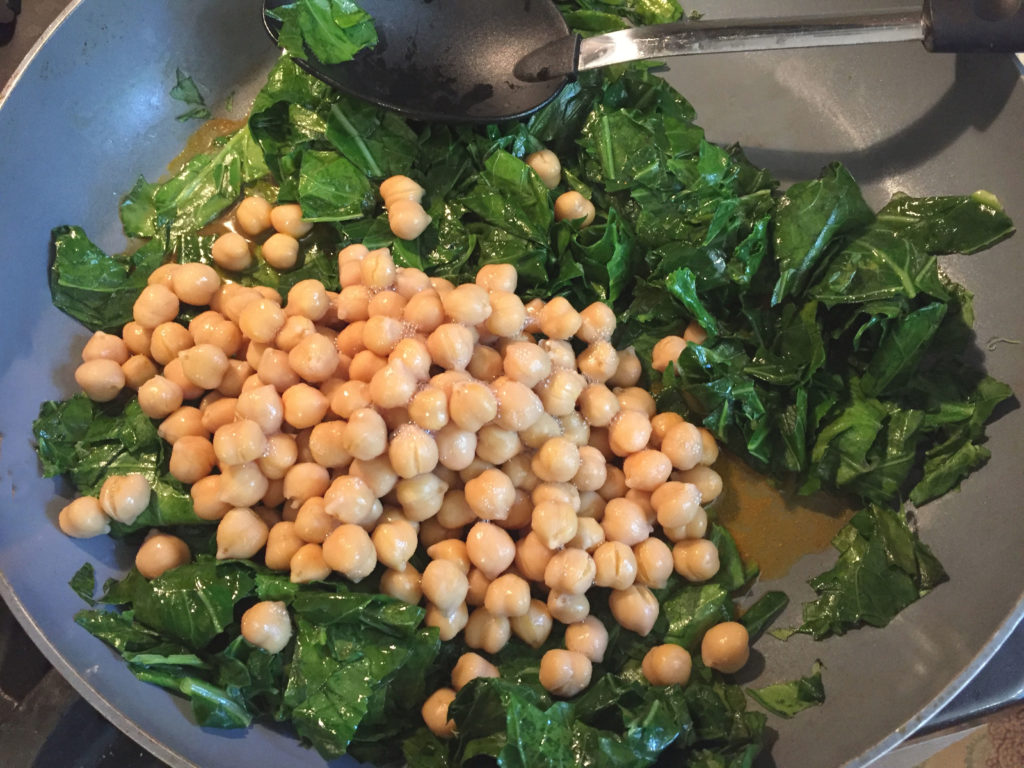 Season to taste (salt, pepper, hot pepper, etc).