My daughter loves meatless "chicken nuggets" and ranch dressing, so we thought we would try a combination of salad and nuggets!
This is such an easy recipe, and perfect for a quick lunch. My kids like this wrap as well.
First, you need some meatless "chicken nuggets". We are a big fan of Morningstar Farms, and I have used their regular nuggets as well as their spicy buffalo wings for this wrap.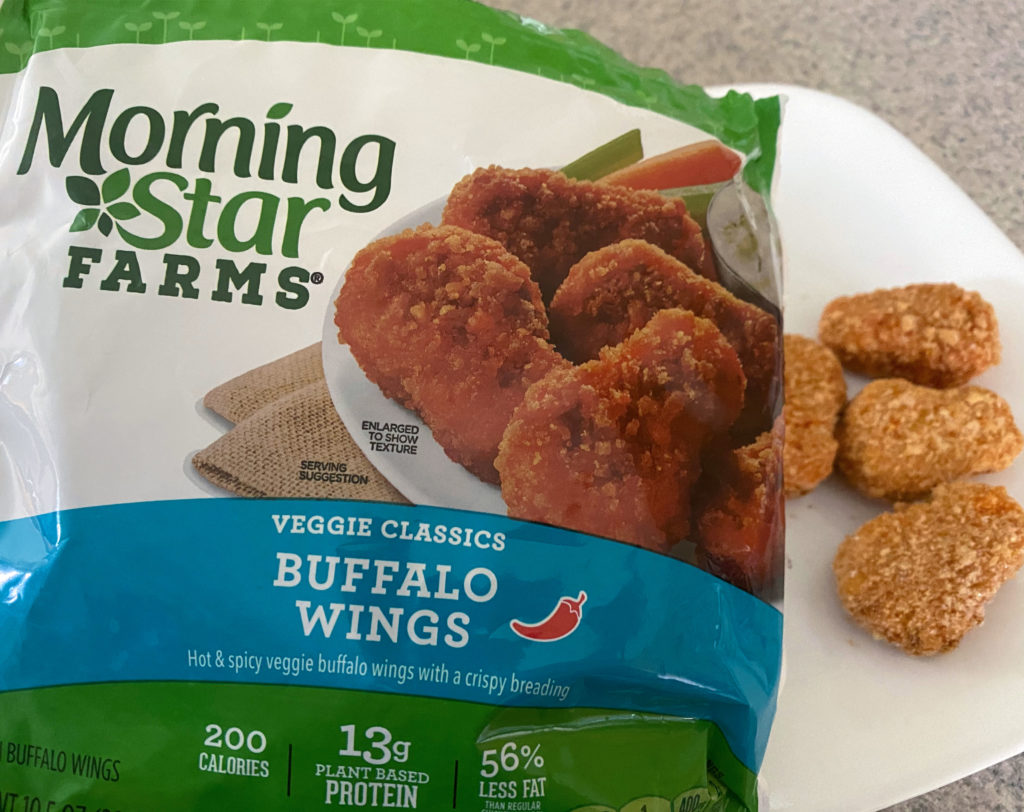 Prepare the nuggets per the packaging.
While the nuggets are being heated, prep your other ingredients.
For this wrap, I used a tortilla, but you can use any kind of wrap you like. You can also use any kind of greens that you want, whether you want to use romaine, spring mix, etc.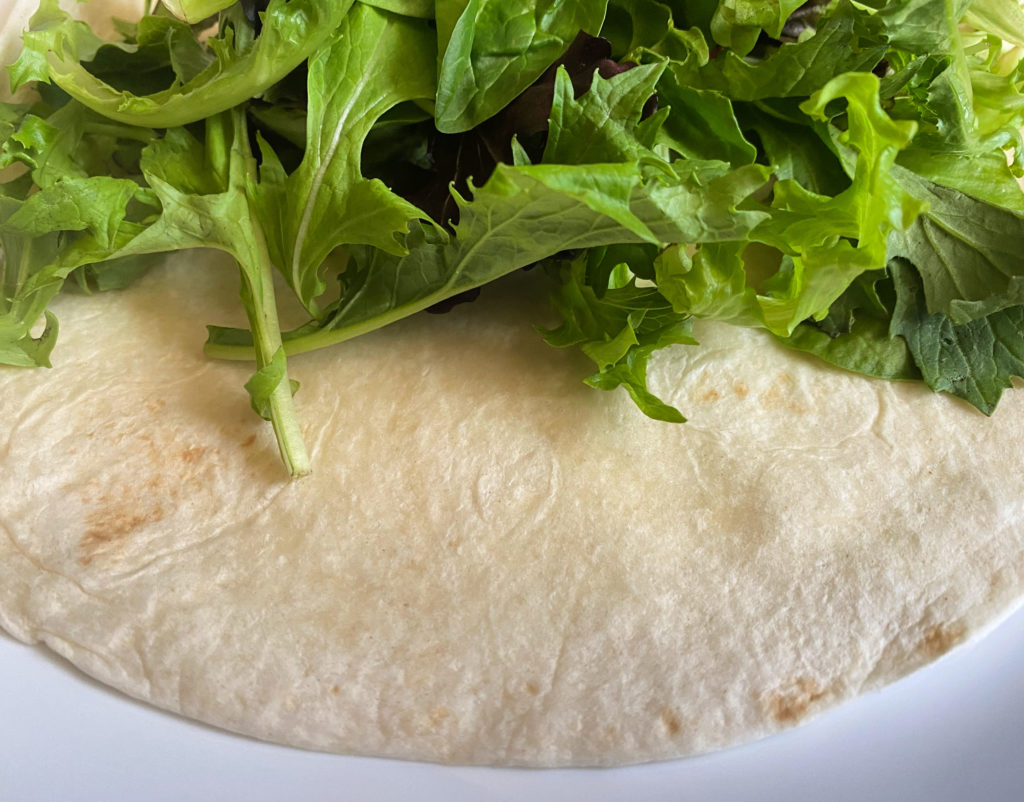 Once the nuggets are done, I add them to the wrap.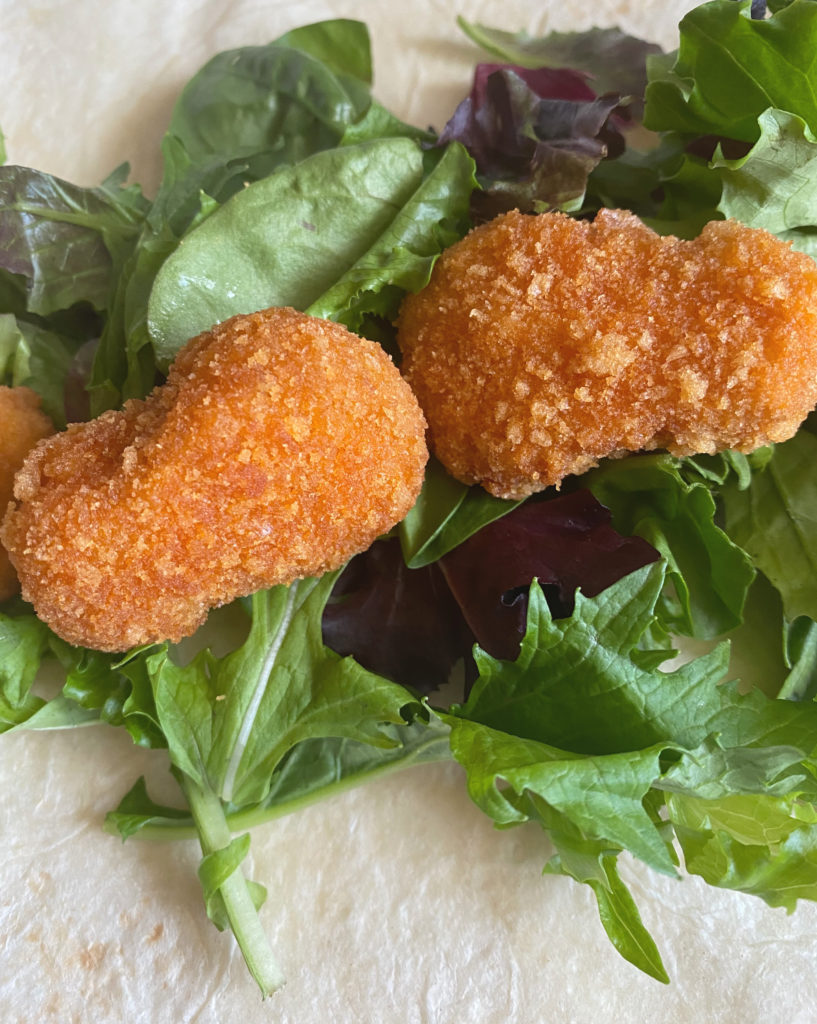 I line up the nuggets so that it is easy to roll up the tortilla/wrap.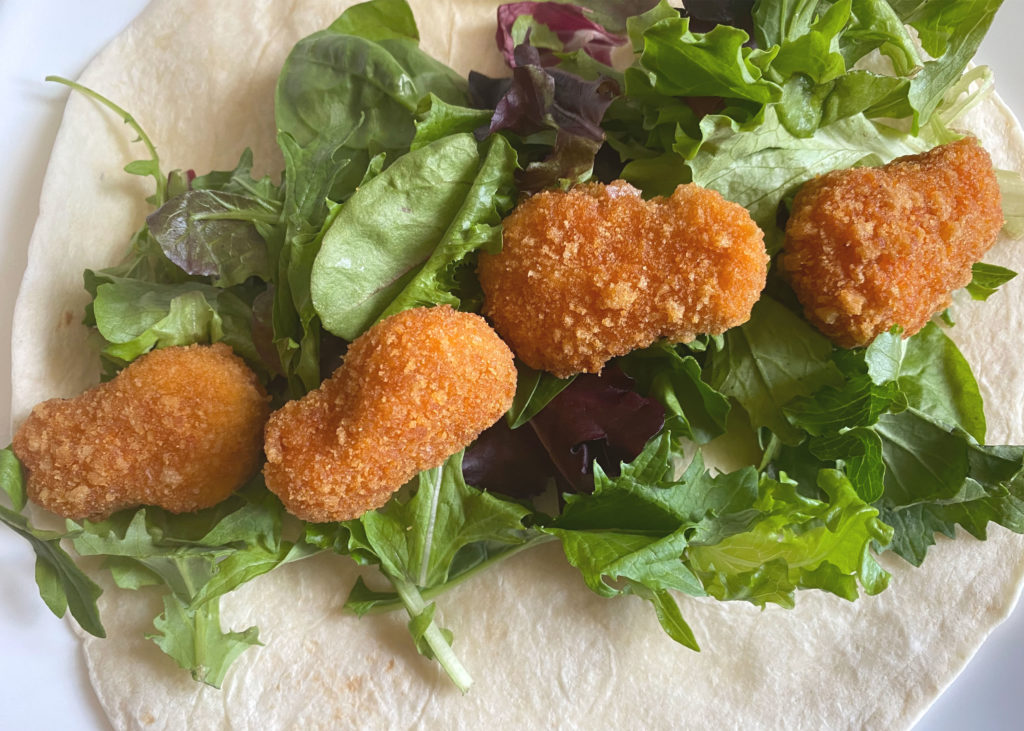 Add some ranch dressing. Again, this is all personal preference as far as type of dressing and amount!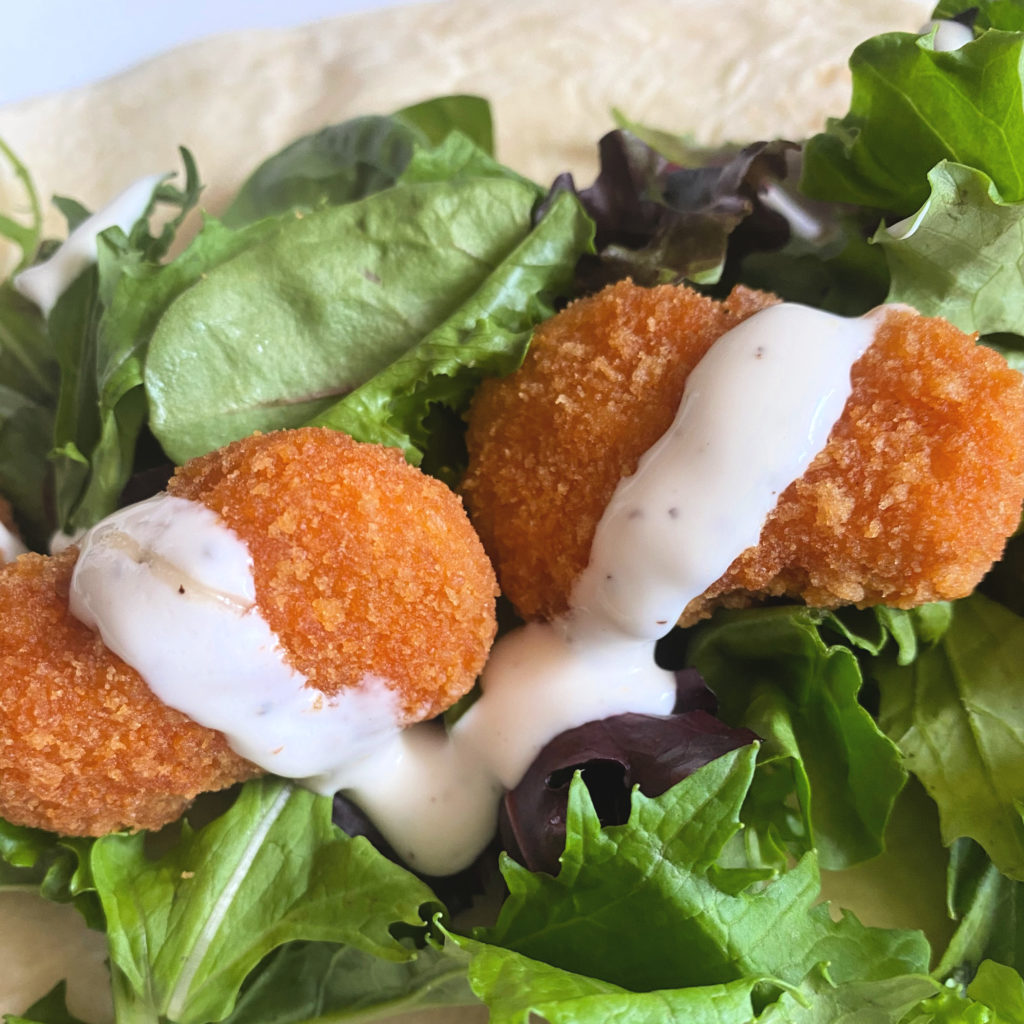 Roll up your wrap and enjoy!