Thai curry is such an easy dish to prepare, and I love being able to modify the recipe however I like as far as what I add in to it. You can use whatever combinations of vegetables you want, and I often add in tofu as well. This doesn't take long to prepare – waiting for the rice to finish up in the rice cooker is the longest part!
1 can coconut milk (we have been choosing a light version, but it is personal preference)
1/2 cup vegetable bullion
curry paste (usually comes in a small jar or can – this will be to taste)
assorted vegetables (for example: bell pepper, zucchini, carrots, bamboo shoots, baby corn, snow peas, water chestnuts)
1/4 cup fresh basil leaves – I have trouble finding decent fresh basil in winter, so my second option is frozen, not dried basil)
Cooked Jasmine Rice (I usually make a full batch in the rice cooker, since I don't mind having leftovers and it is more eco-friendly to make whole batch)
optional: Firm tofu, cubed (you can buy a block and cube it, or sometimes you can find pre-cubed)
optional: 2 tablespoons brown sugar – I usually see this in thai curry recipes. I personally don't like a sweeter taste, so I leave this out.
I usually get my rice started in the rice cooker first, because that takes the longest to cook.
Prep your tofu. I choose a firm tofu, and I don't always press or drain it if I don't have time. You can also find pre-cubed tofu.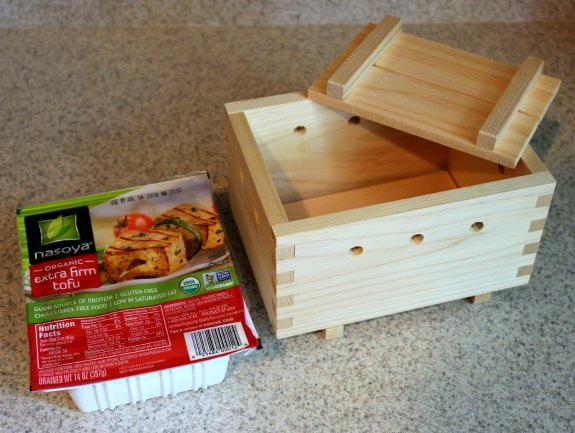 If the tofu is not cubed, cut it into cubes.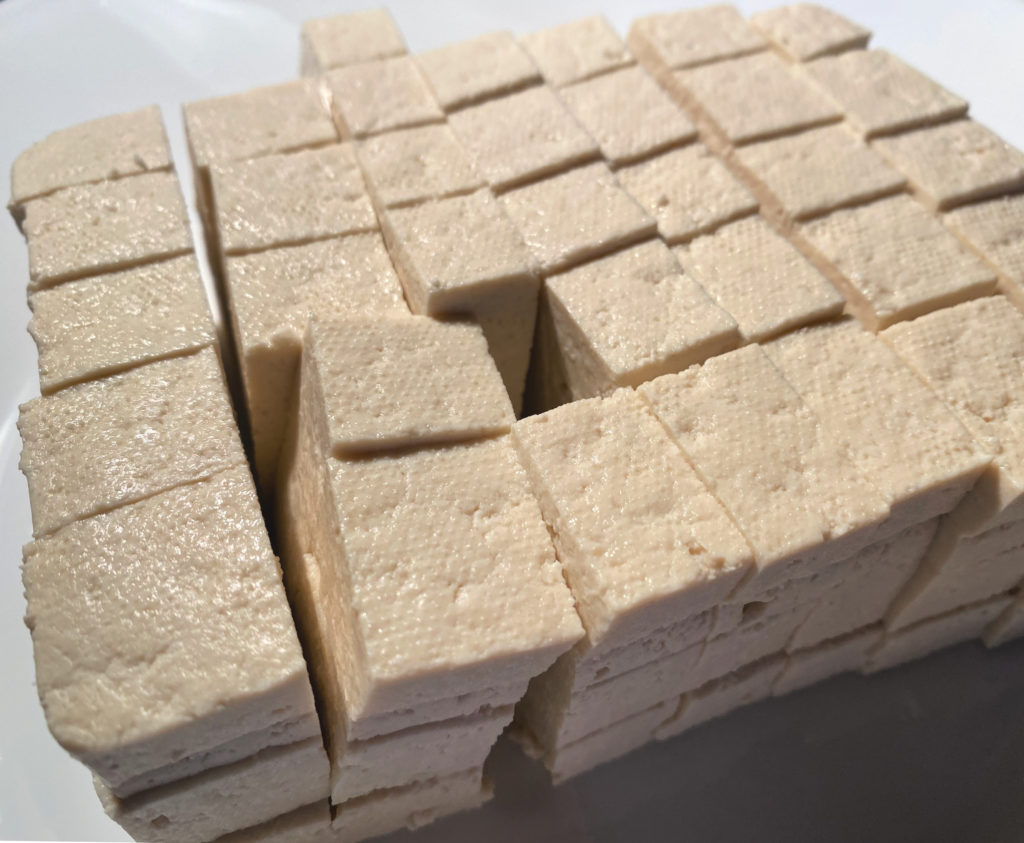 Prep your veggies – wash and cut up as needed.
These are the kinds of curry sauces we use, which we find at the grocery store or Chinese Grocery in our town (cheaper than you can find on Amazon, but it depends on where you can find it). This is one of my favorites, but I enjoy trying different kinds.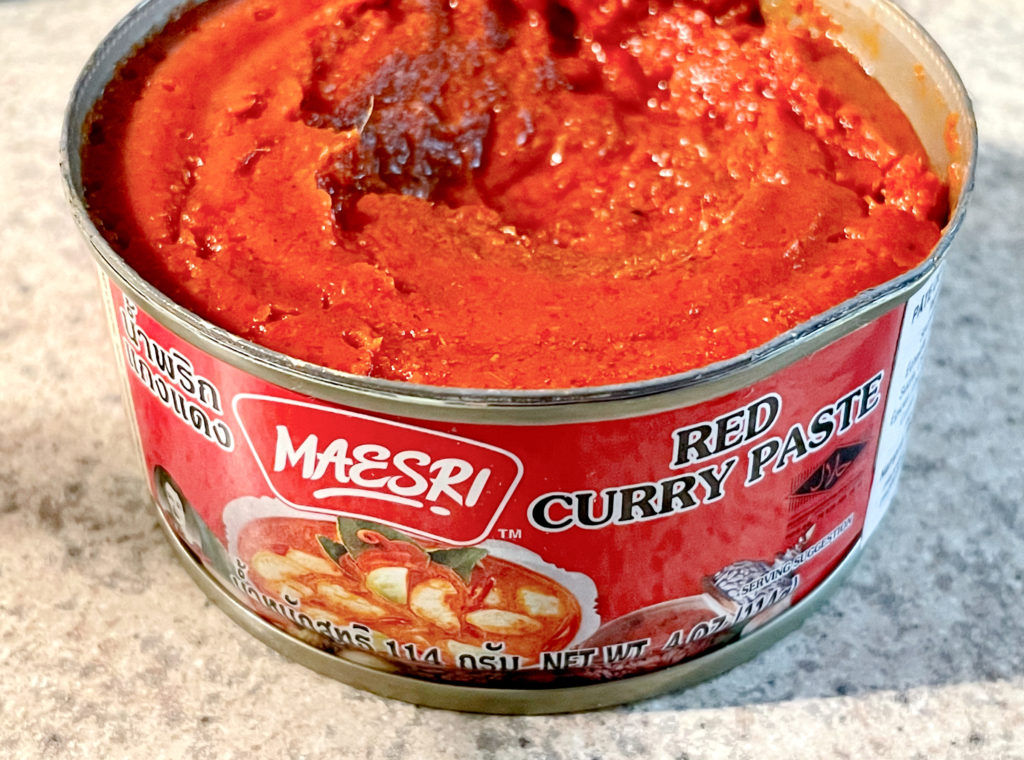 They all have different flavors, and there are lots of other kinds out there as well. My daughter has a nut allergy, so keep in mind that a lot of Thai products are not nut-safe, so be sure to read the labels carefully.
Mix the coconut milk, vegetable broth, and curry paste together. I usually start with one tablespoon and add in more depending on flavor and heat.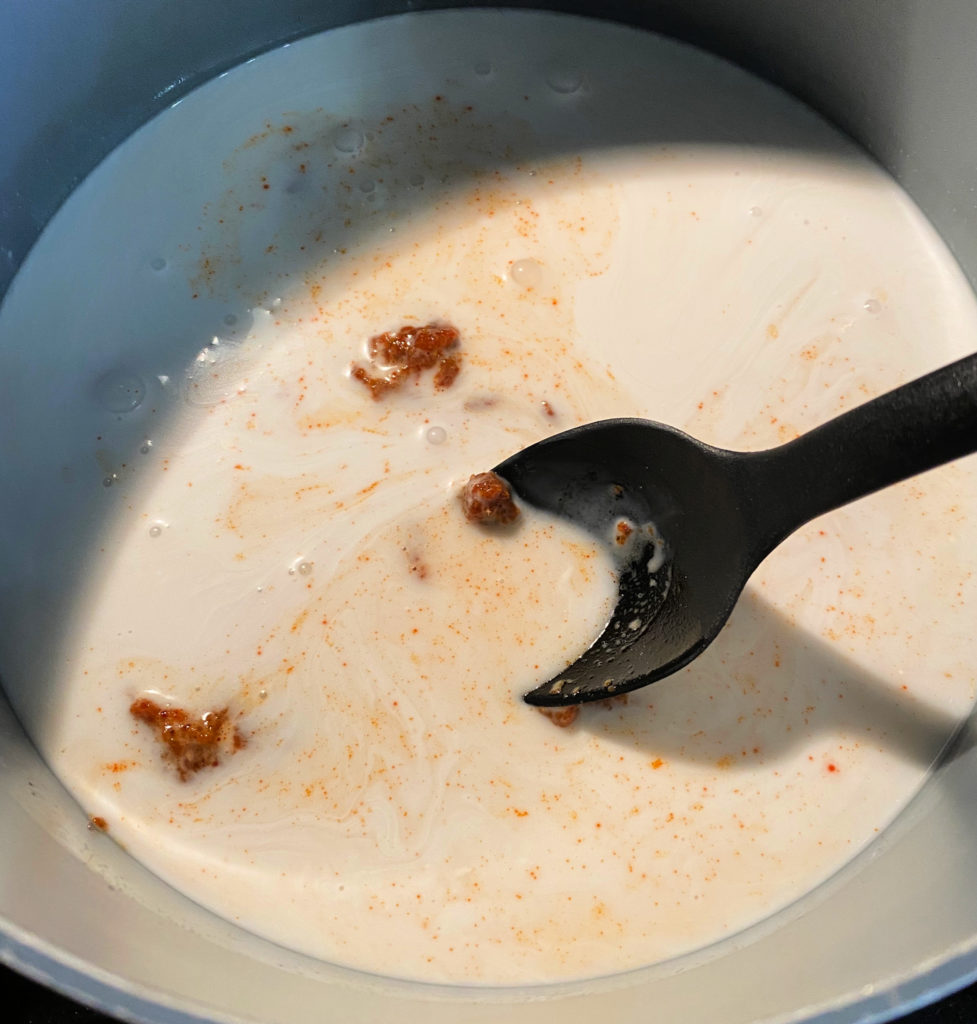 Add in your tofu, and simmer together for a little bit.
I think this recipe is different almost every time we make it, depending on what vegetables we have on hand and what we are in the mood for.
Add in your veggies and cook as needed. You will need to time this according to your vegetables. For example, if you used carrots, those may need to cook for a little while before adding something like snow peas. I often just add in sugar snap peas or snow peas right at the end, without actually cooking them.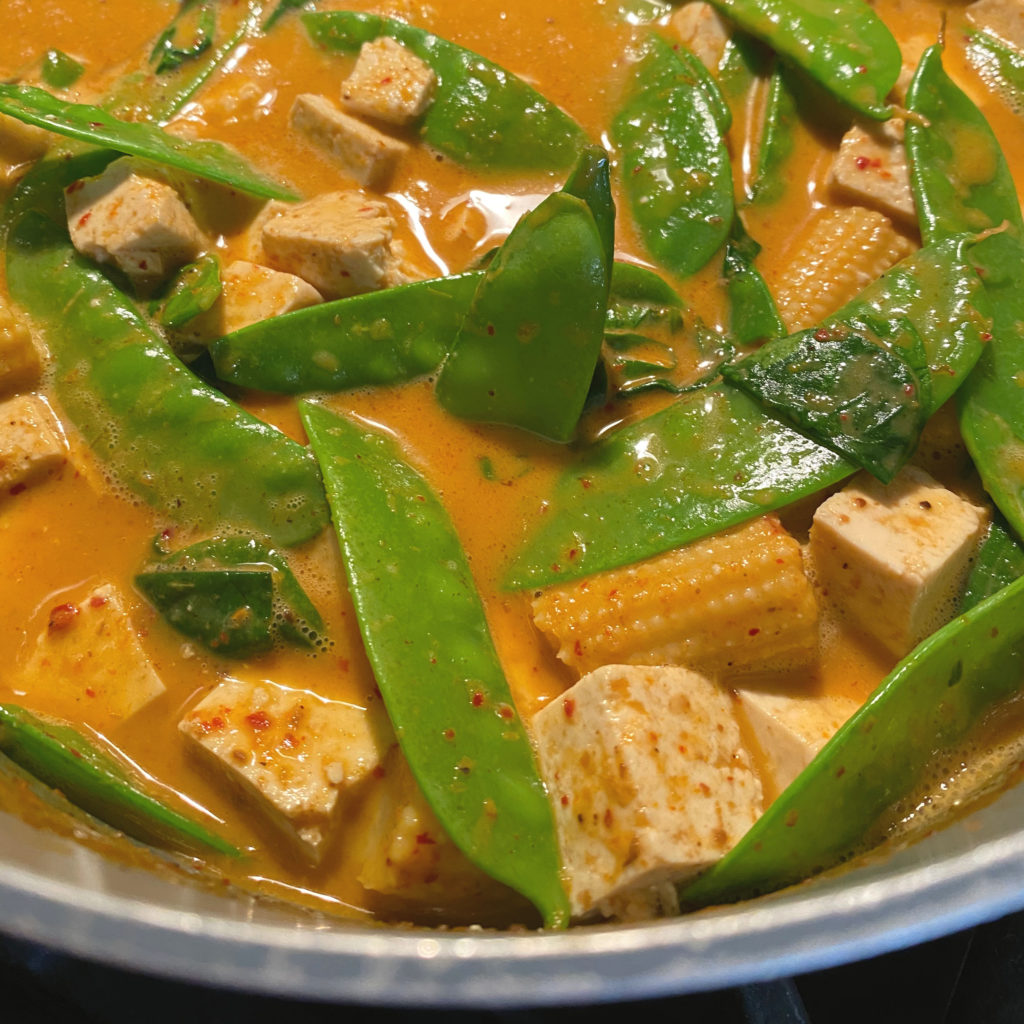 When you have all of your ingredients added in, check the sauce, adding in more curry paste if desired. Depending on the sauce, you may need to add salt to taste, as well.
Serve with, or over rice.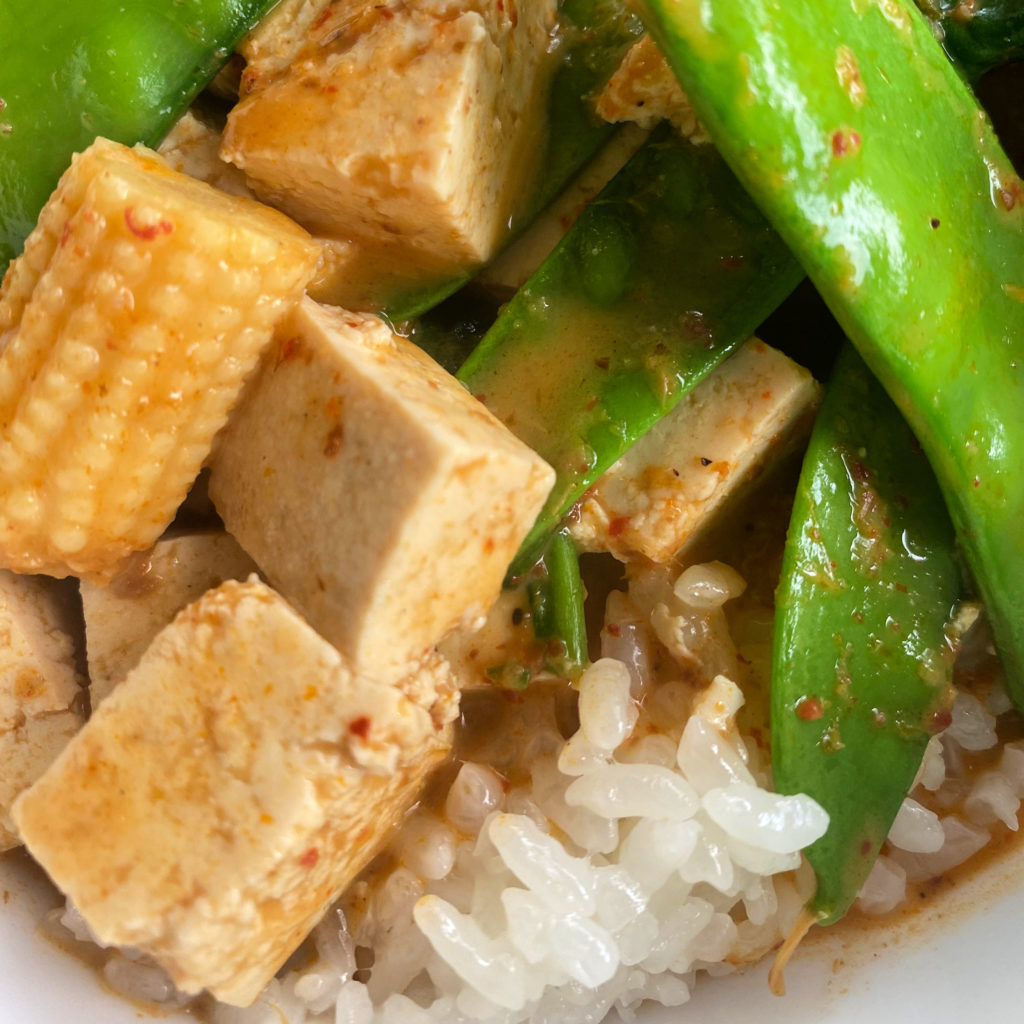 .