We love tacos, and the great thing about them is how versatile they are. You can really change up the ingredients however you like, so even if you are feeding a crowd, everyone can pick out what they want on their tacos. This also works well if you are entertaining a group that is a mix of meat eaters and vegetarians, and vegans too.
These tacos are so easy to prepare! I don't have any exact amounts for this recipe, as we assemble to tacos depending on how many people we are feeding and food preferences. This is a great meal to serve when you want to set up an assembly line.
Ingredients I used for this recipe:
~ Corn tortillas
~ Black beans
~ Corn
~ Radishes, chopped
~ Red onion, diced
~ Cilantro
~ Queso fresco
~ Cumin, salt to taste
~ Vegetable oil
You can use any combinations of veggies, and change up the seasonings as desired.
It was recommended to me a couple years ago to char the tortillas. If I have time or I remember, I like to do this on the stove.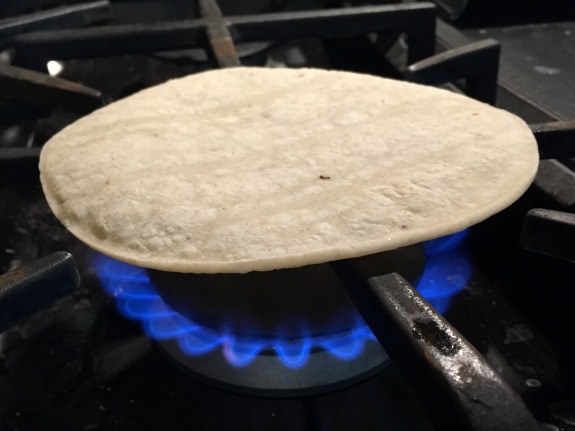 A little char is a great way to add some flavor!
Start by chopping red onion and sautéing it in a pan.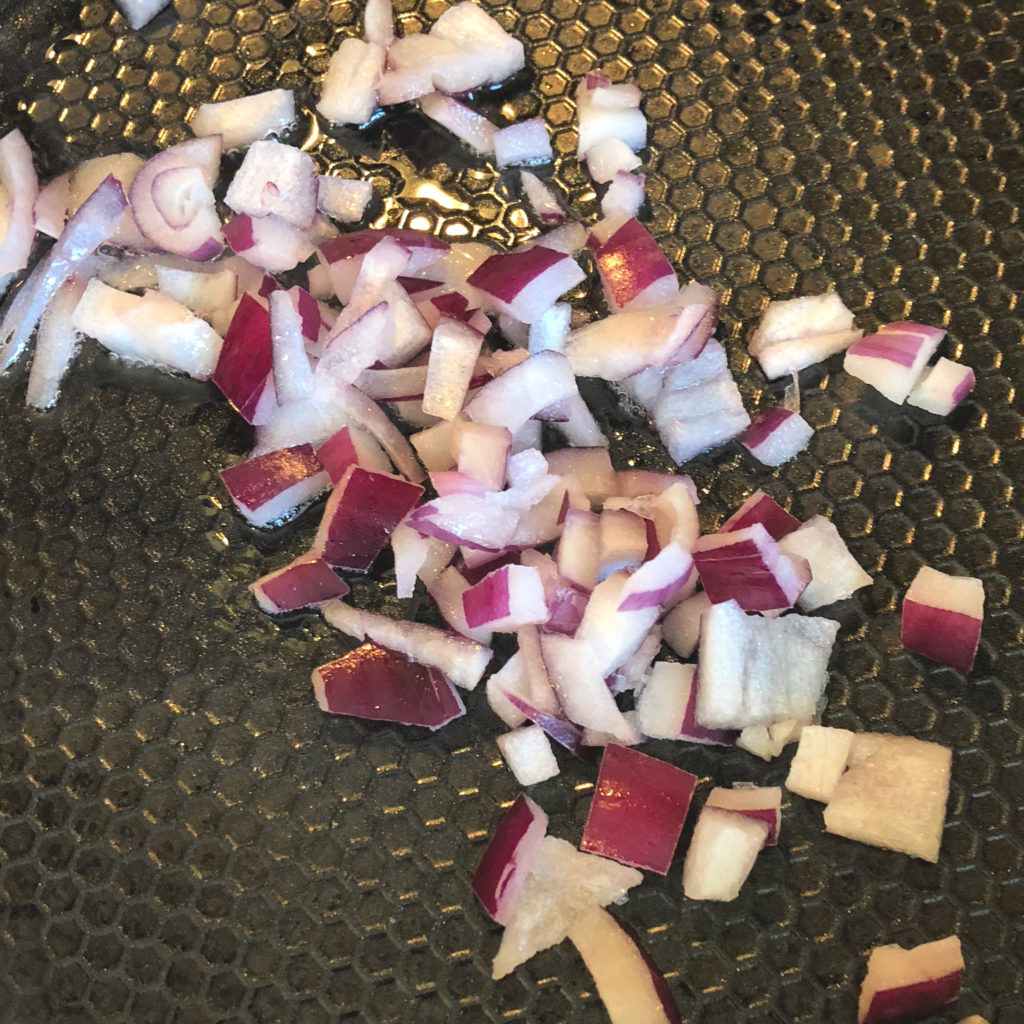 After a few minutes, add in corn and black beans. Sprinkle with cumin and salt to taste.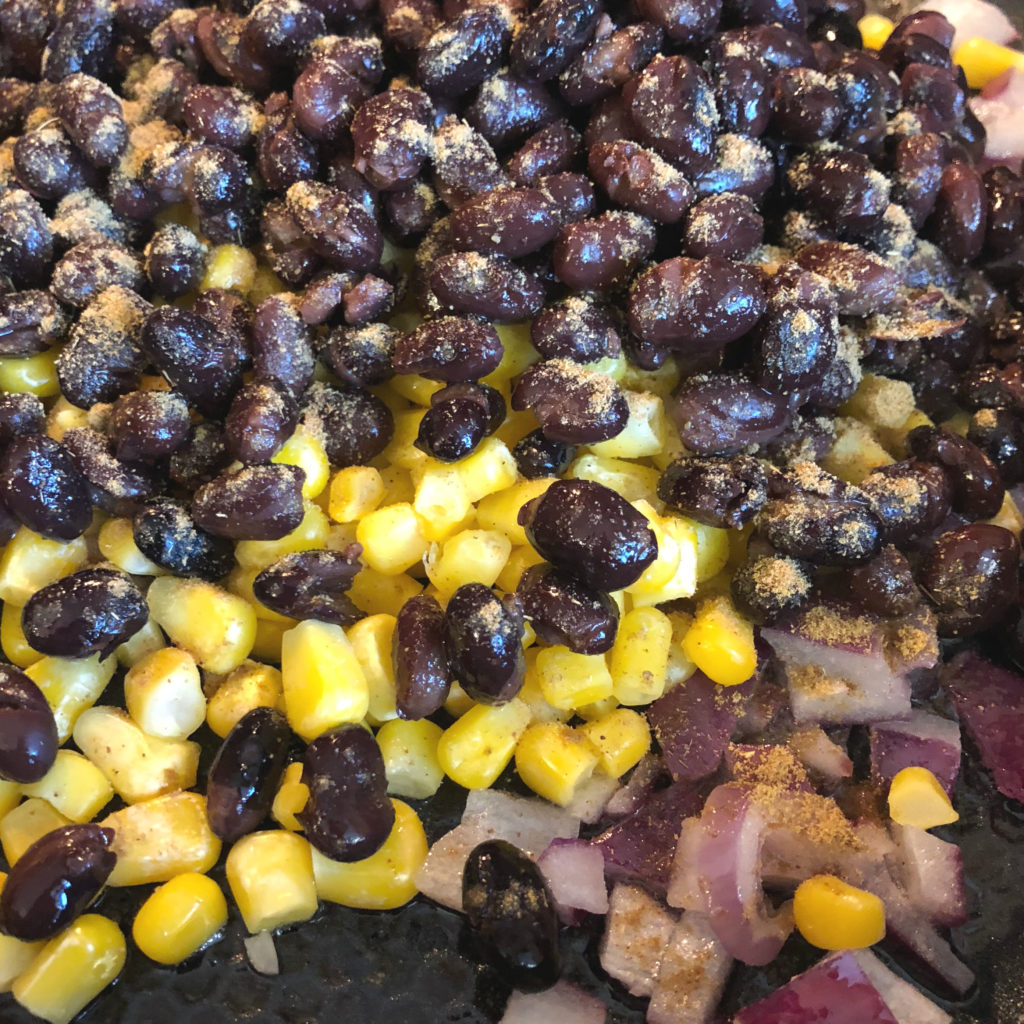 Start assembling your tacos. I put the onion, black bean and corn mixture on first, adding on the fresh veggies. Lastly, I top with cilantro and Queso Fresco.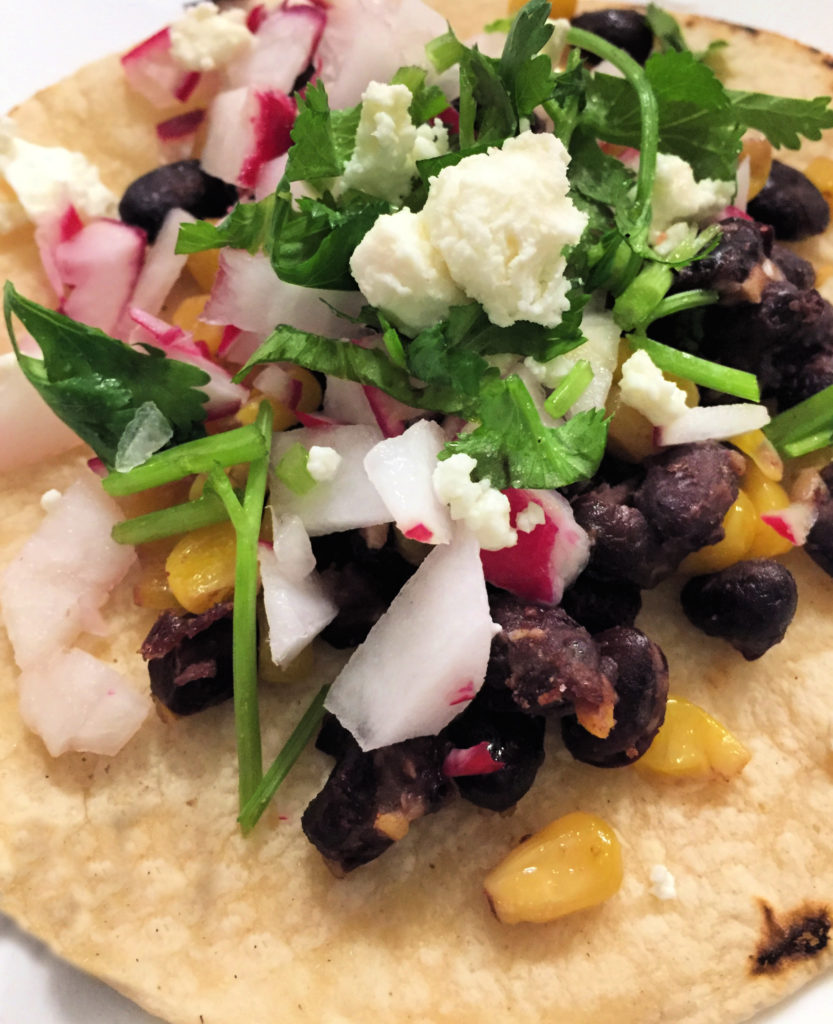 Again, amounts and ingredients vary. Get creative and enjoy!