This cauliflower stir fry recipe is a great recipe for when you have a bunch of veggies in the fridge that you need to use up, or when you're looking for a simple and quick recipe to make for lunch. The best part about this recipe is its flexibility; feel free to change up the ingredients as much as you want! There's really no way to go wrong with this.
Ingredients
~ riced cauliflower or riced veggie mix
~ mushrooms
~ fresh baby spinach
~ any other veggies – baby corn, carrots, peas, snow peas, etc.
~ egg whites (or whole eggs if you prefer) for scrambled eggs
~ furikake seasoning or other seasoning, such as hoisin and/or red chili garlic paste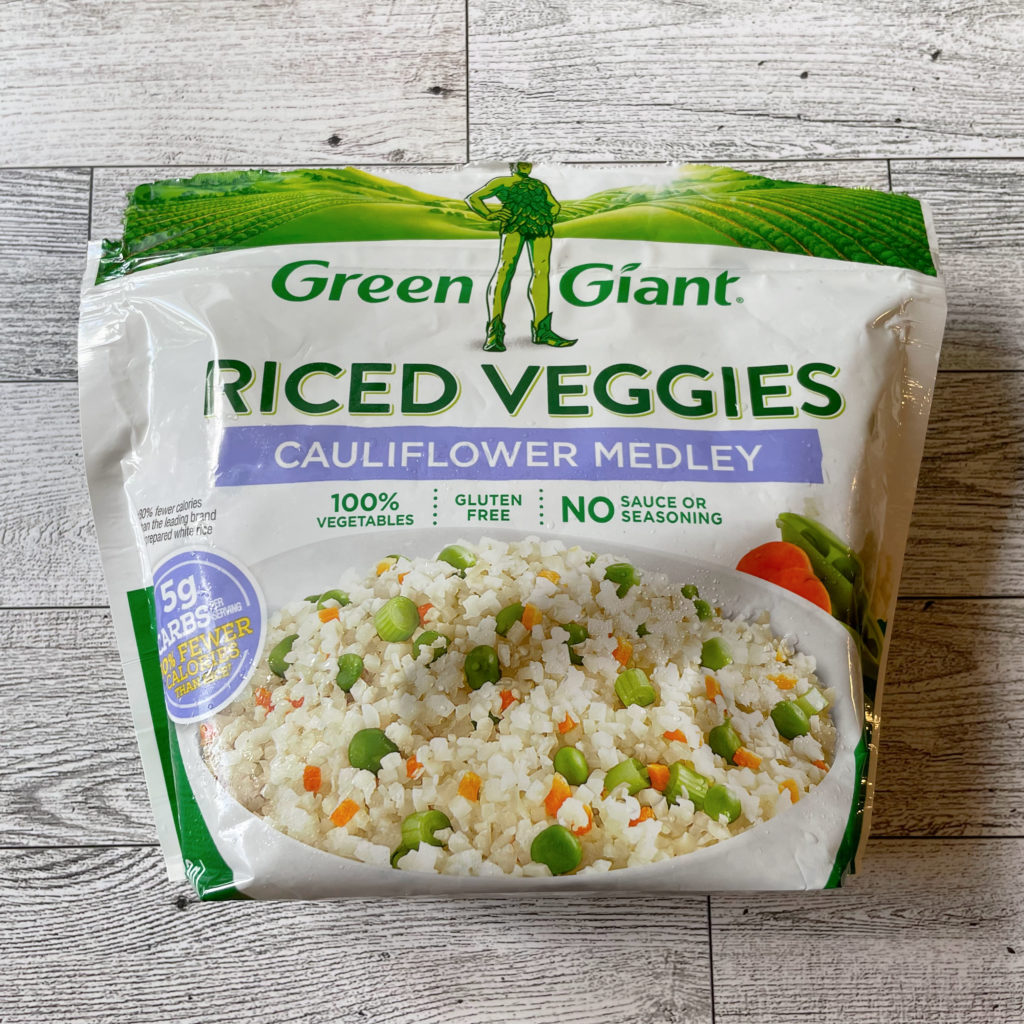 Directions
I like to use cauliflower rice or riced cauliflower blend, white mushrooms, and eggs to start with and then add in other veggies such as spinach, snow peas, edamame, and baby corn.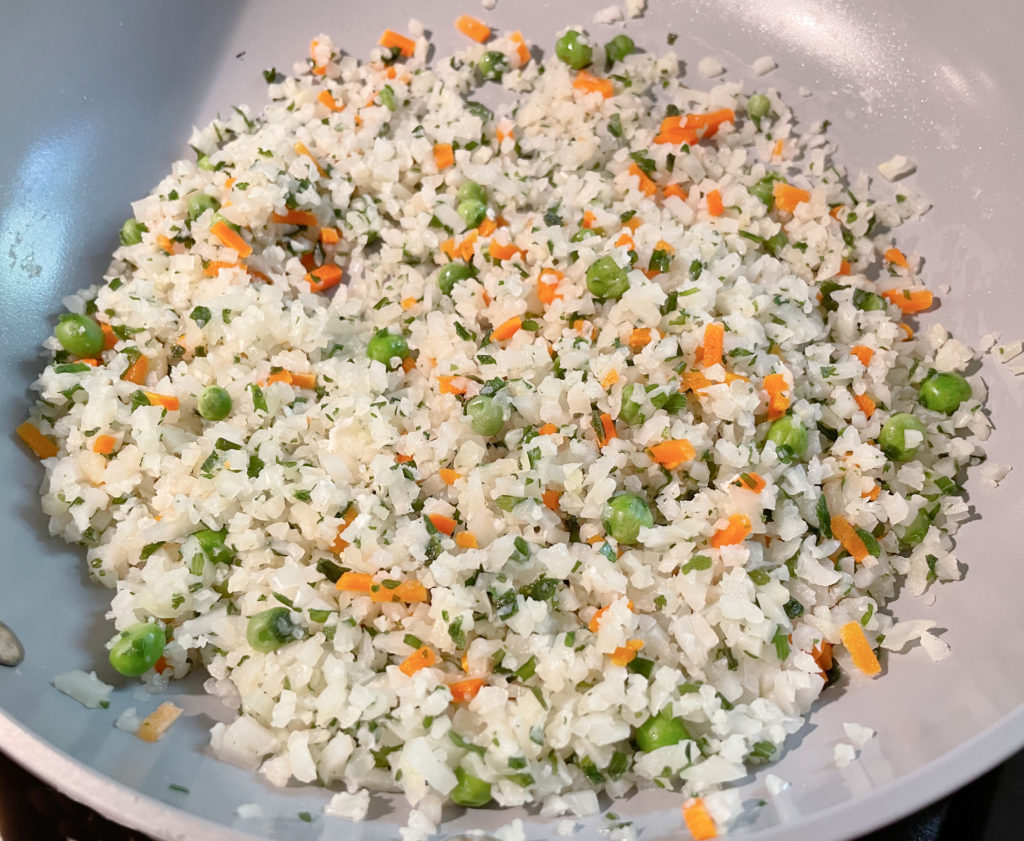 The first step is to prepare all of your ingredients.
I like to slice up the mushrooms so that they are a bit small, but it's personal preference. As said before, this recipe is completely up to you!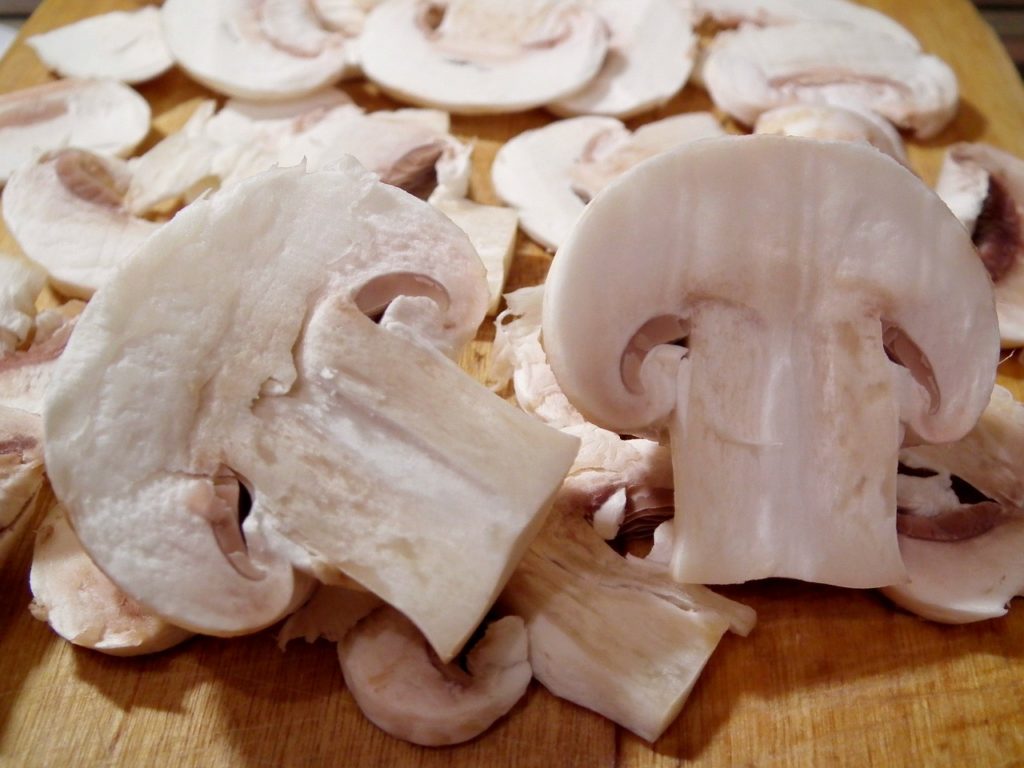 I have even used enoki mushrooms for this recipe.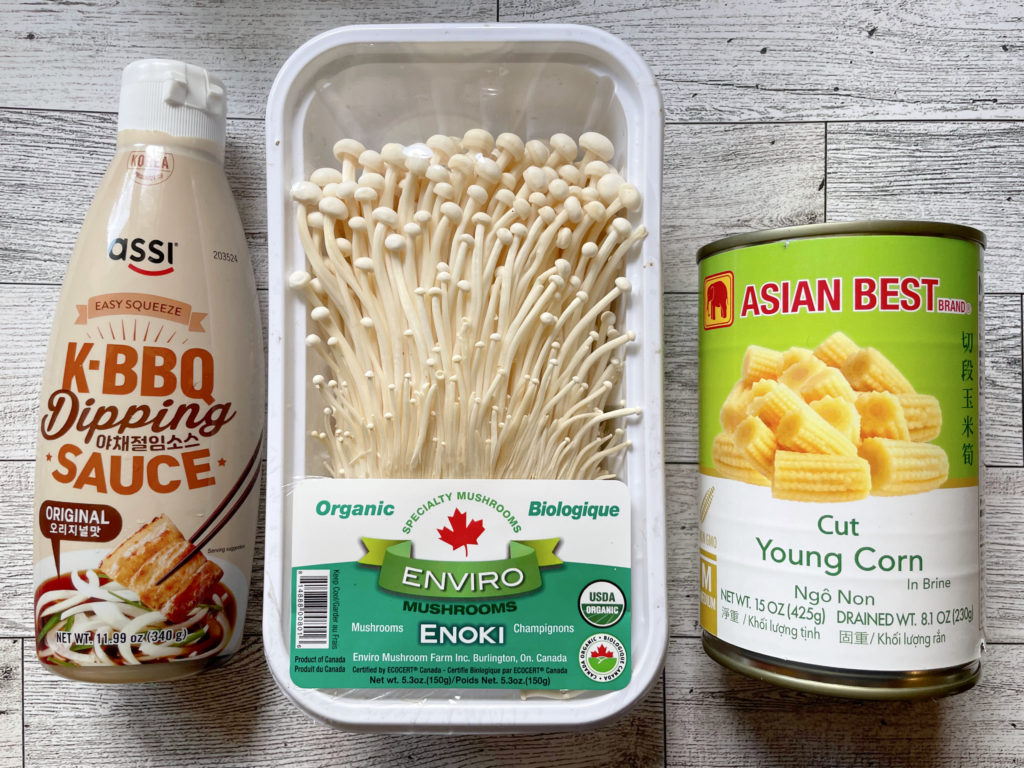 Then I scramble a couple of eggs, chop them up into smaller chunks, and set them aside in a small bowl. I use 3 or 4 egg whites when I'm using the entire bag of cauliflower rice. You could also use whole eggs if you prefer.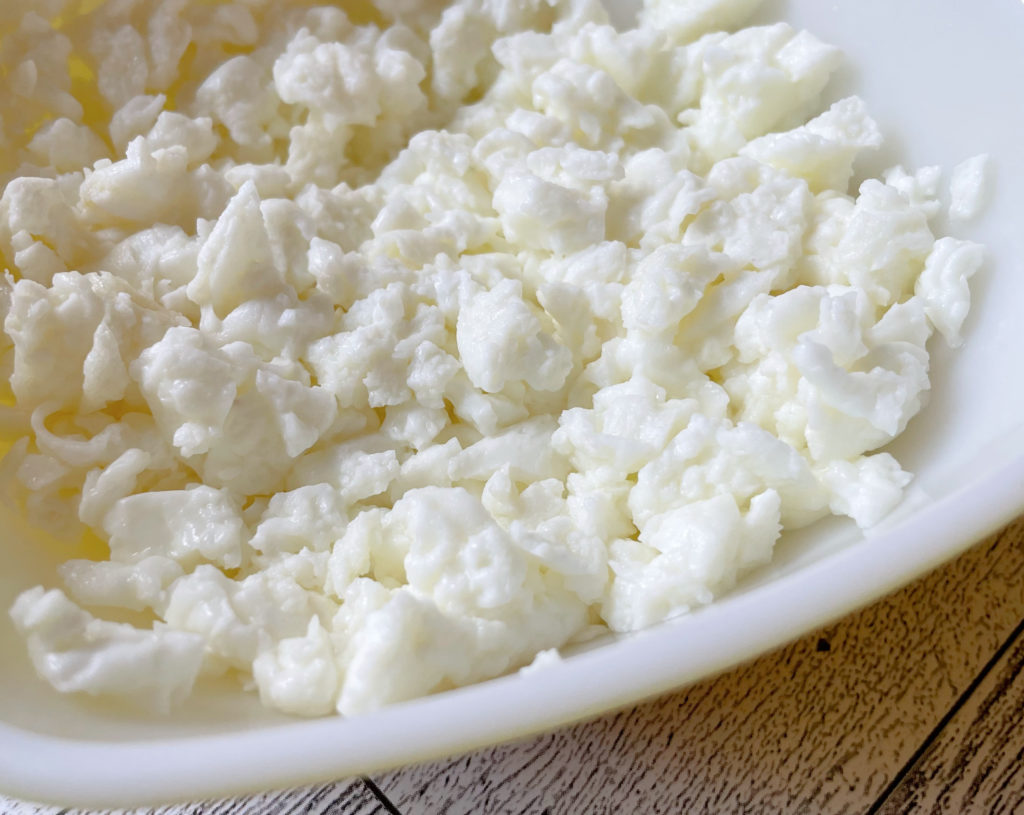 Put a little bit of oil into a pan, and put in all of your ingredients!
I prefer to start with the ingredients that need to be cooked the most, like the cauliflower rice and the mushrooms, and then add in the other ingredients such as spinach, baby corn, snow peas, and edamame later on so that they don't get overcooked.
Once everything is combined and finished cooking, turn off the heat and add in your scrambled eggs.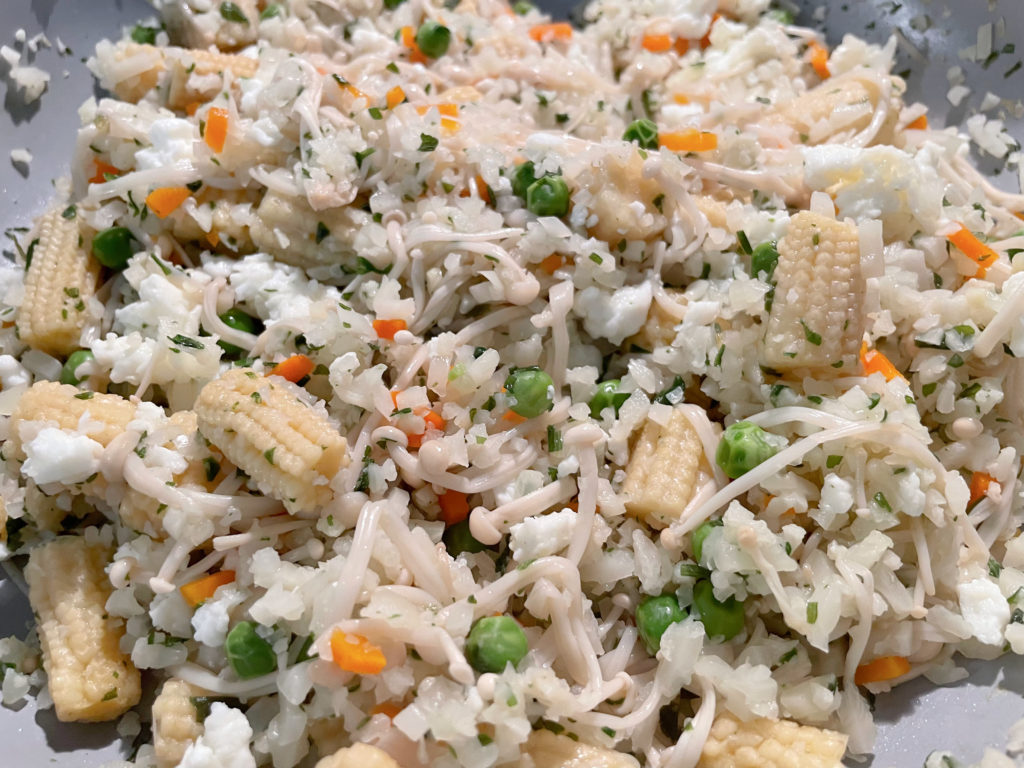 This dish looks and tastes amazing garnished with seaweed and furikake seasoning.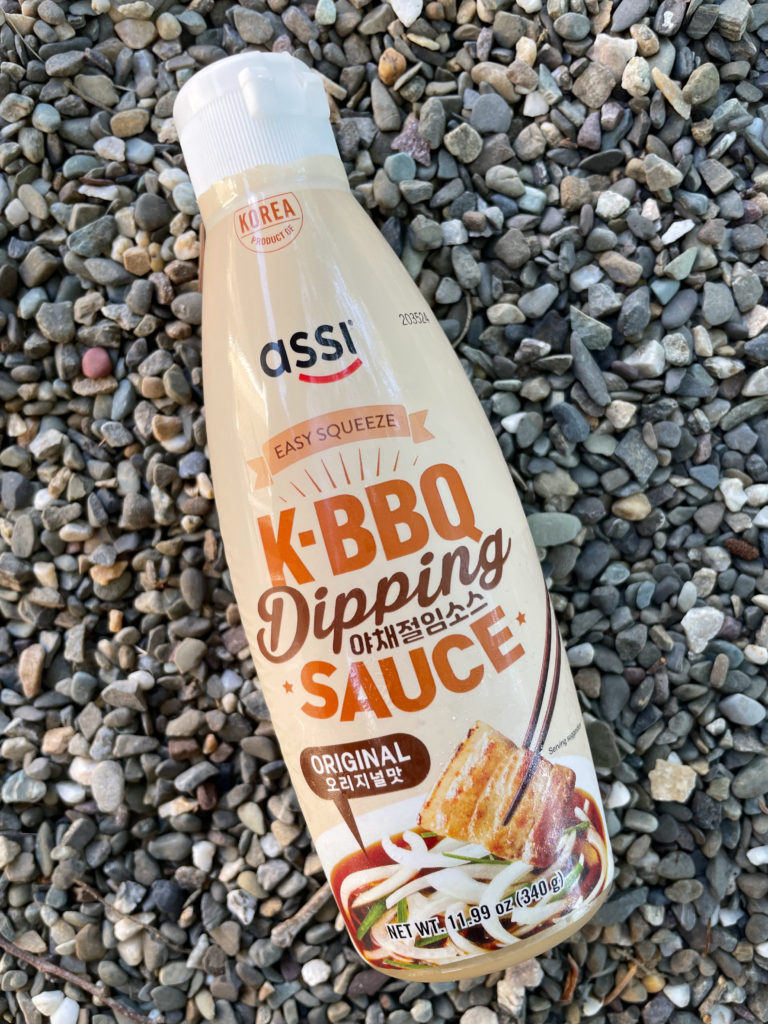 You can experiment with many different sauces on this, but I like the flavor profile of the furikake seasoning.