We discovered a great Sichuan restaurant a couple years ago, and their smashed cucumber salad was amazing. Since then, we have tried to recreate this flavorful dish ourselves. This is spicy and tasty, but also refreshing.
We were able to find some great red pepper powder (affiliate link) on Amazon.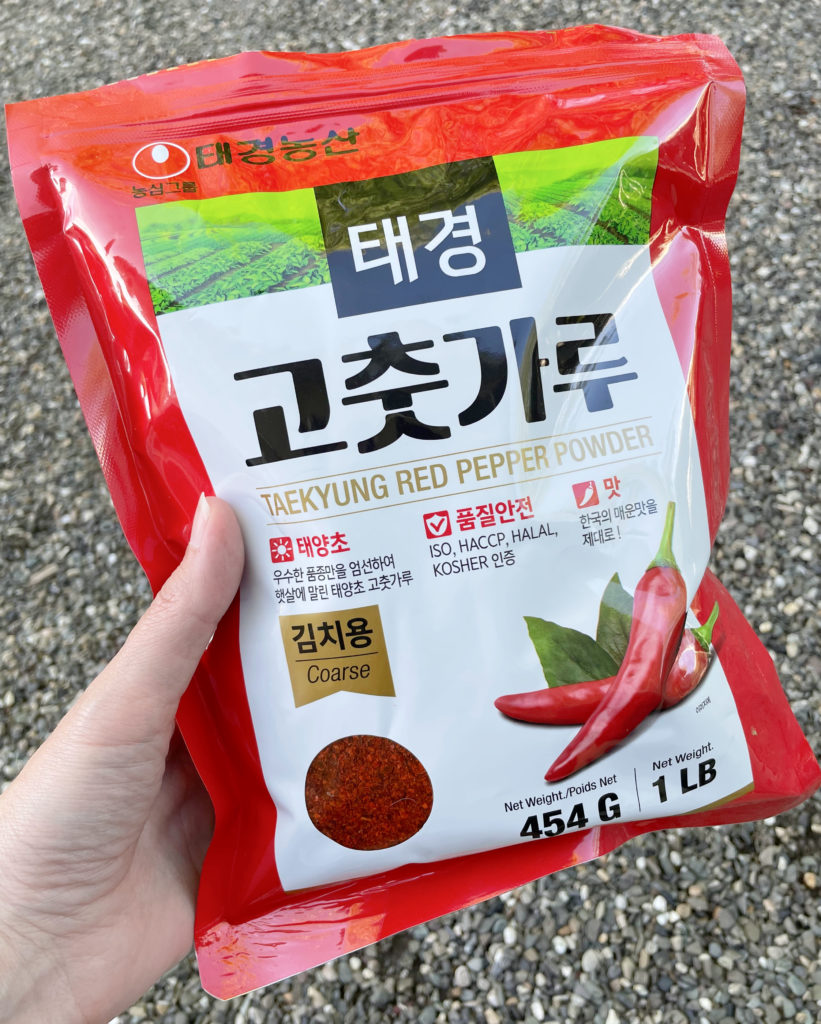 Ingredients
* Note – all amounts are approximate! We kind of eyeball how much we add each time.
Cucumbers (Persian, English, or Japanese) – approx 1-1.5 lbs
Korean Red Pepper flakes – 2 tbsp (we use this Taekyung Red Pepper Powder)
Sesame oil – 2 tsp
Rice Wine Vinegar – 2 tbsp
Fresh garlic – 3 cloves
Salt
Directions
Start by smashing, then cutting the cucumbers.
We usually get small Persian cucumbers, which come in 1-2lb bags at the grocery store.
Trim the ends and cut lengthwise. Place the side of the knife against the cucumbers and smack the knife until the cucumbers split.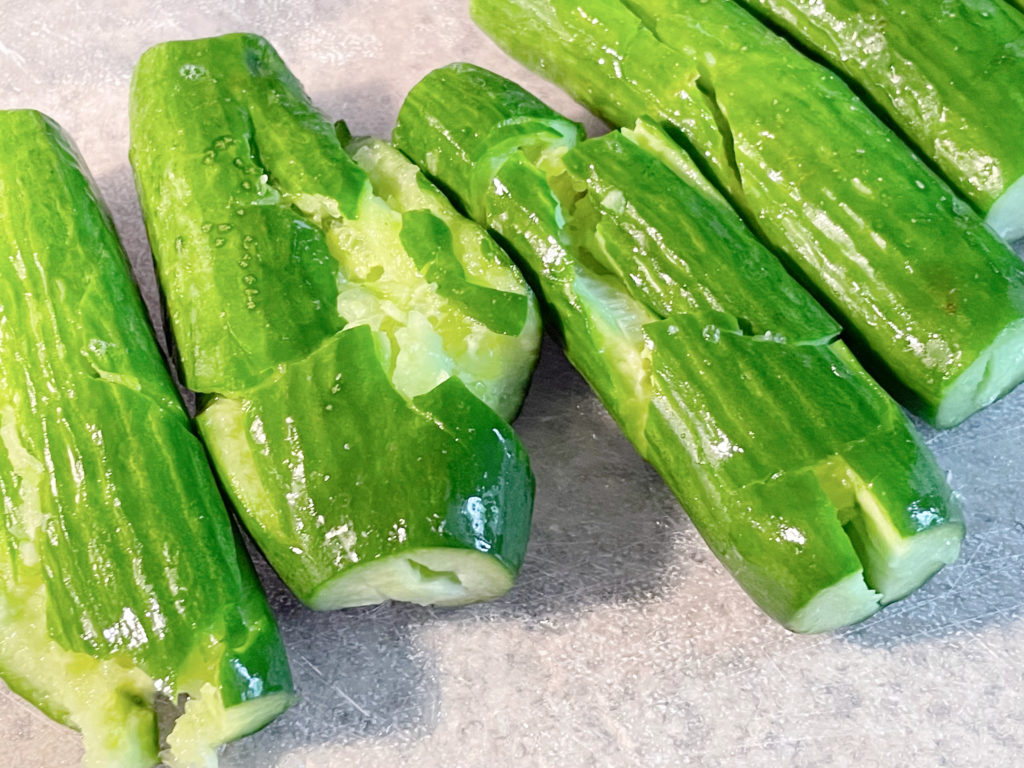 Then, slice the cucumber pieces diagonally.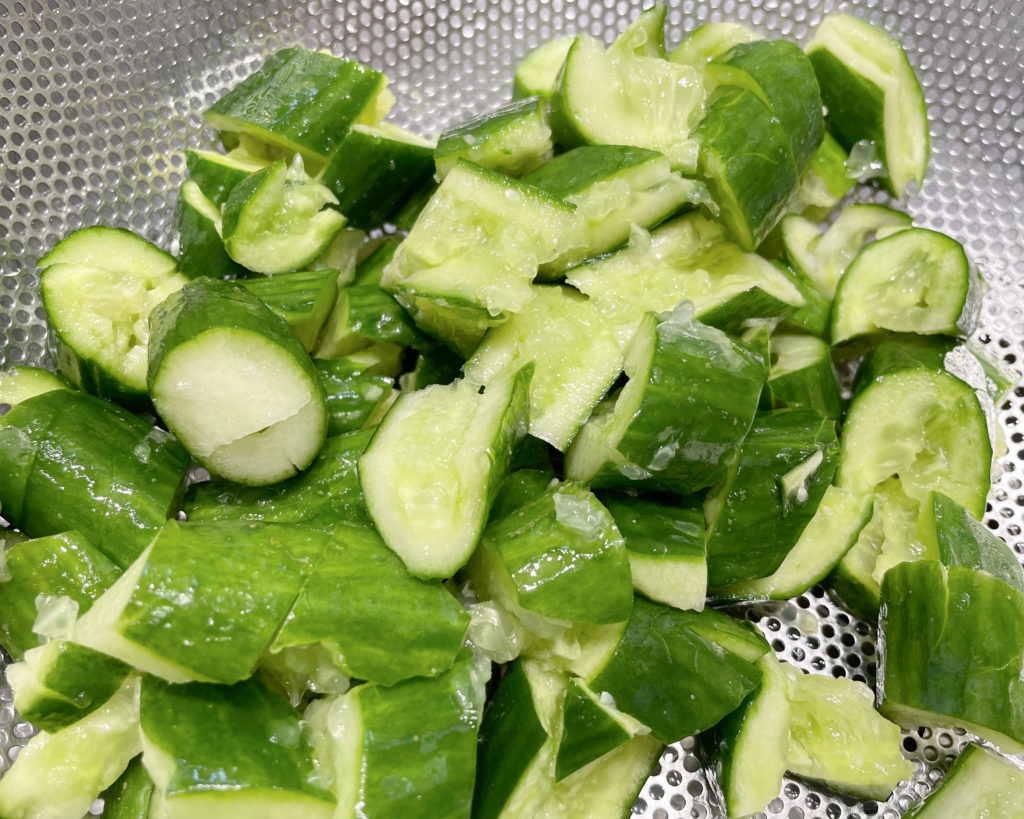 Place the cucumbers in a colander and toss with salt. Allow to sit and drain for about 20 minutes.
Crush several garlic cloves in a garlic press.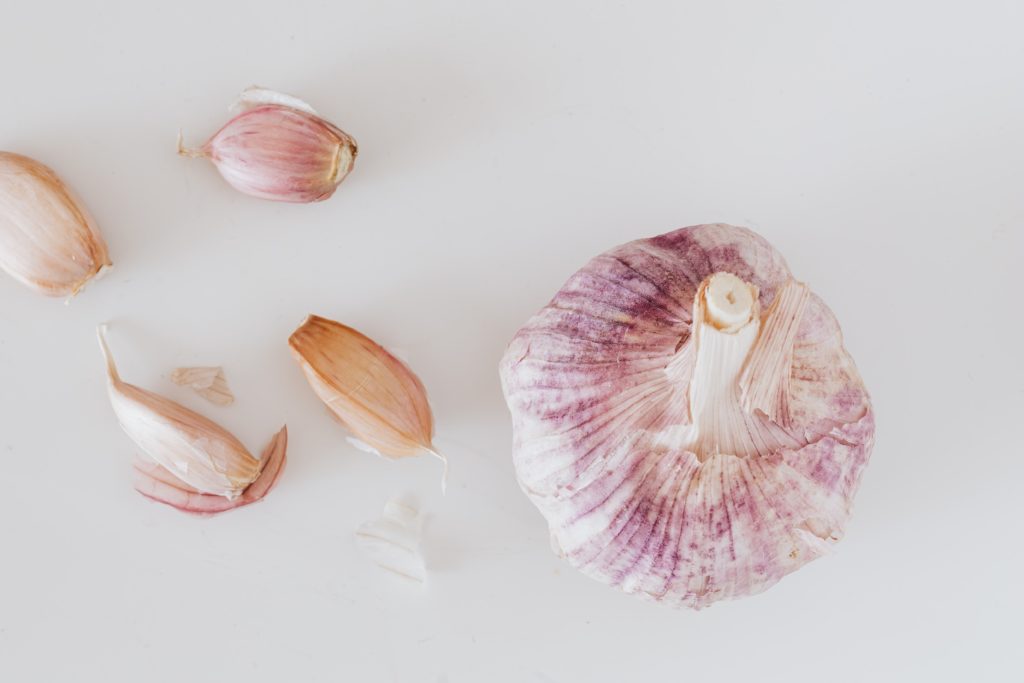 Toss with red pepper flakes, sesame oil, rice wine vinegar, and fresh garlic.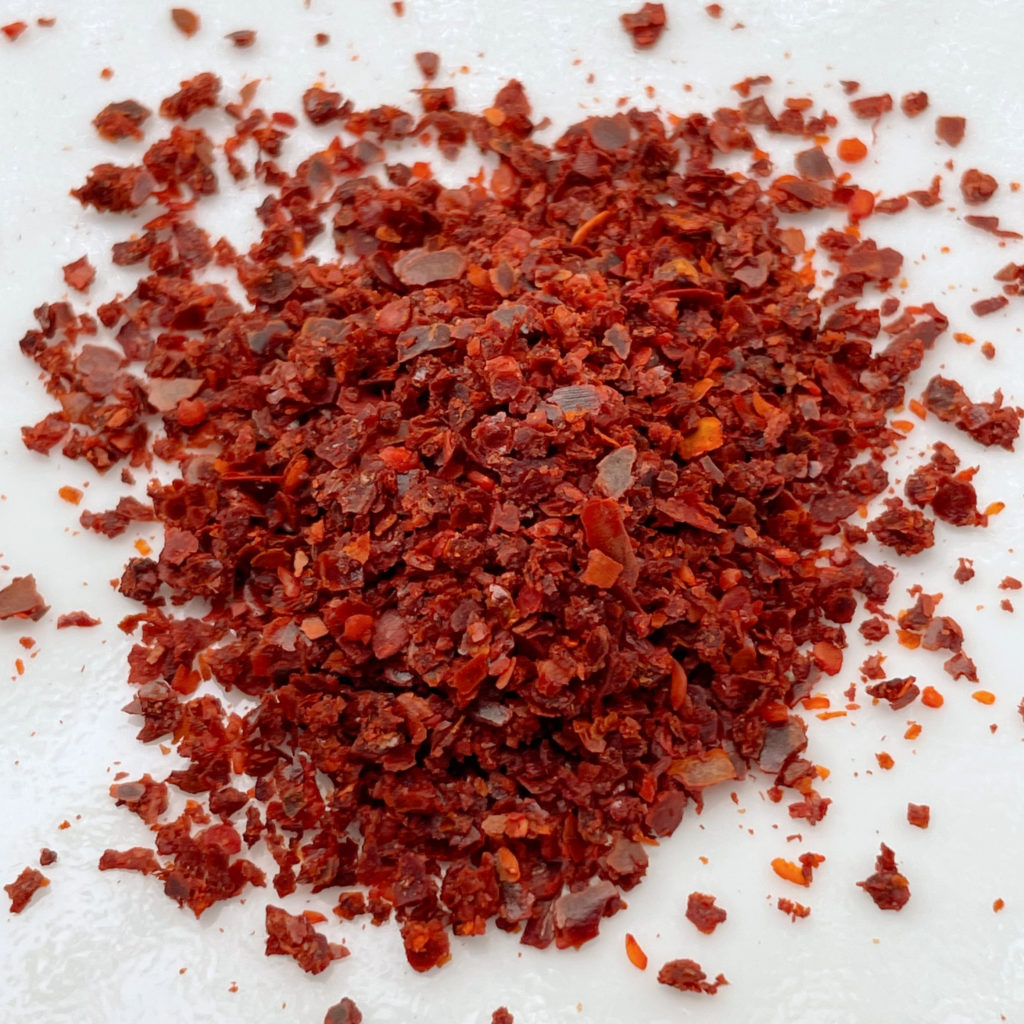 Allow to sit about 15 more minutes to allow the fresh garlic to mellow and the flavors to blend.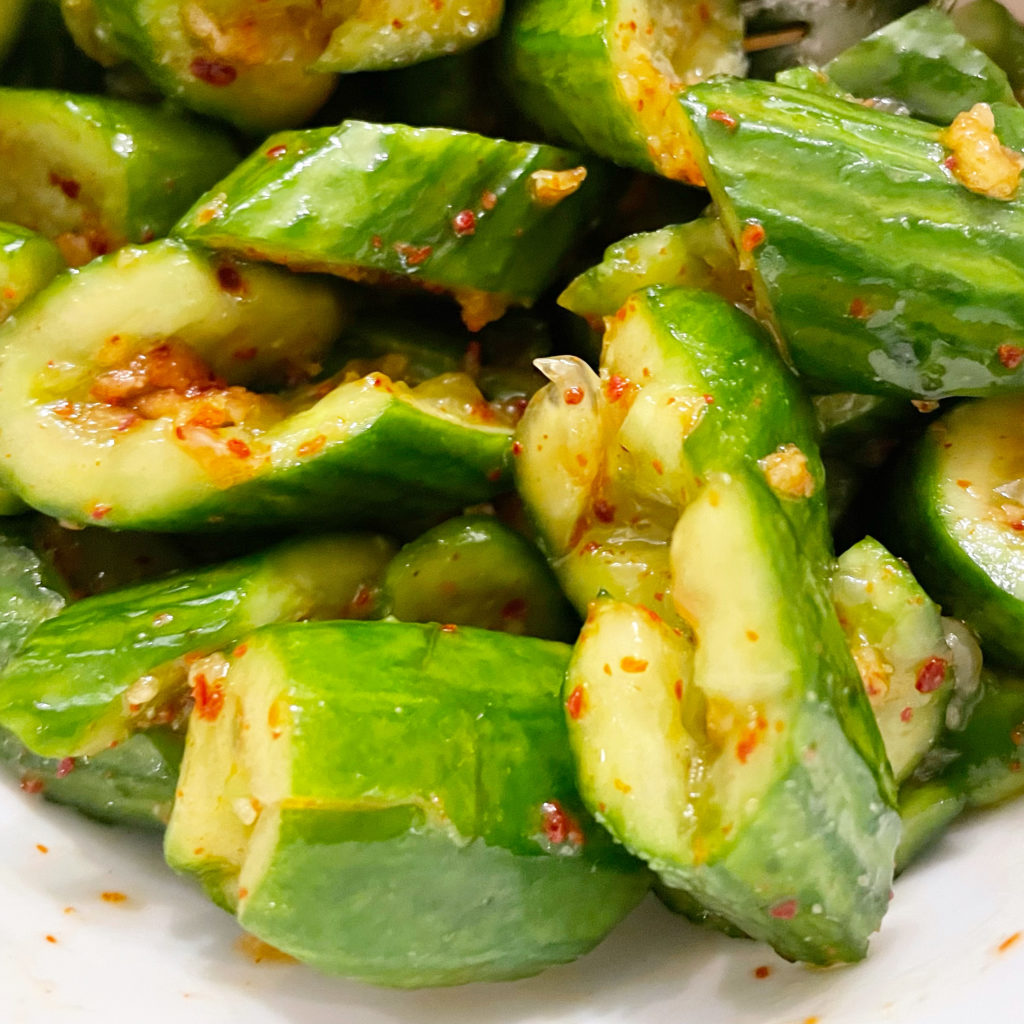 Serve fresh!