I love a good dip, and this has been a favorite of mine over the years. We usually have the ingredients on hand, and it makes for an easy appetizer. This is definitely a crowd pleaser!
Ingredients:
1 can (15 oz) artichoke hearts in water, drained and chopped
5 oz frozen chopped spinach, drained and squeezed 
2 cloves minced garlic
1 cup mayonnaise (I recommend Hellman's)
1 cup shredded Parmesan cheese (not powdered)
8 oz shredded mozzarella cheese (alternately, you could use an Italian cheese blend)
A couple grinds of black pepper
Approx 1/4 tsp nutmeg (a pinch or two)
Directions:
Start by draining and chopping your artichokes. I also made sure I removed any of the larger tough pieces that didn't chop well, so that there were no chewy pieces in the dip.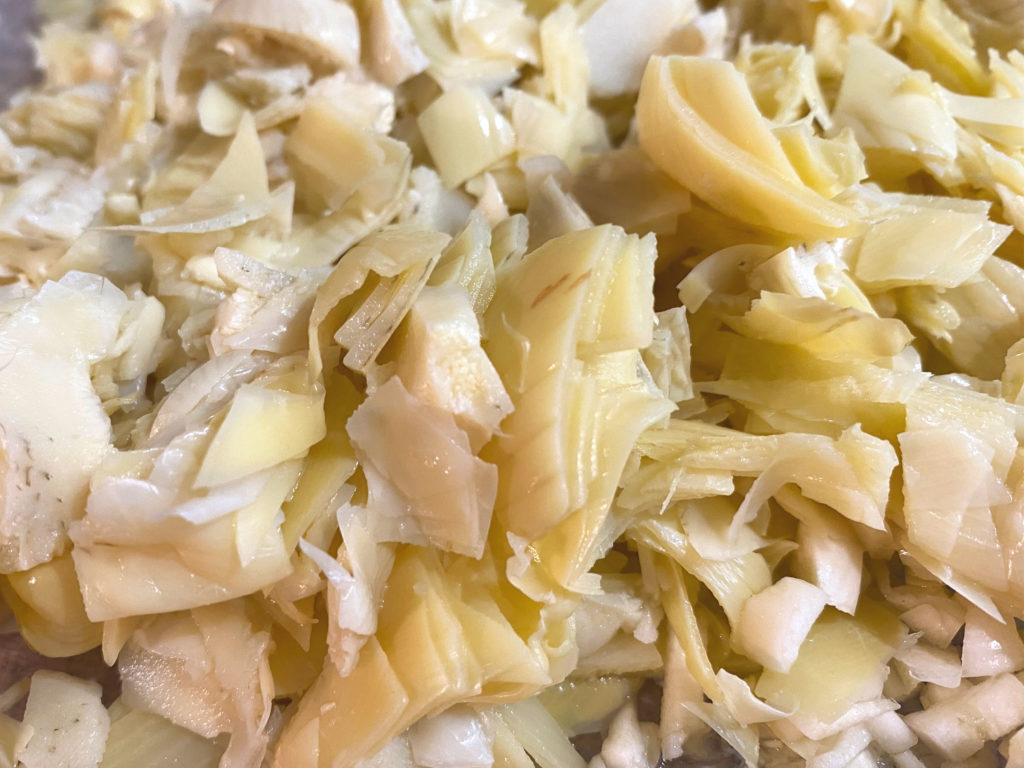 Mince two cloves of garlic finely.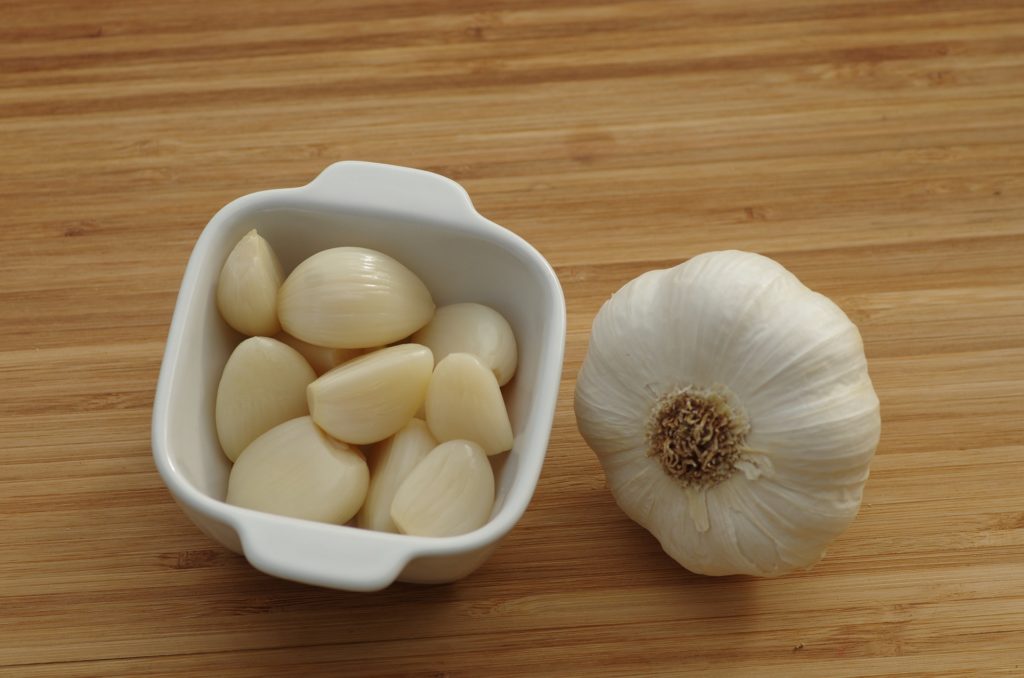 Thaw and press the frozen spinach to remove any excess water. Alternately, you could use fresh spinach, but you would have to remove the stems, chop, and saute to remove the water content.
Combine all of the ingredients, mixing thoroughly.
Combine all ingredients, mixing thoroughly, and spread the dip in a pan. I used an 8×8″ glass baking pan.
Bake until bubbly in 350 degrees for about 20 minutes. I let it bake until the top begins to brown.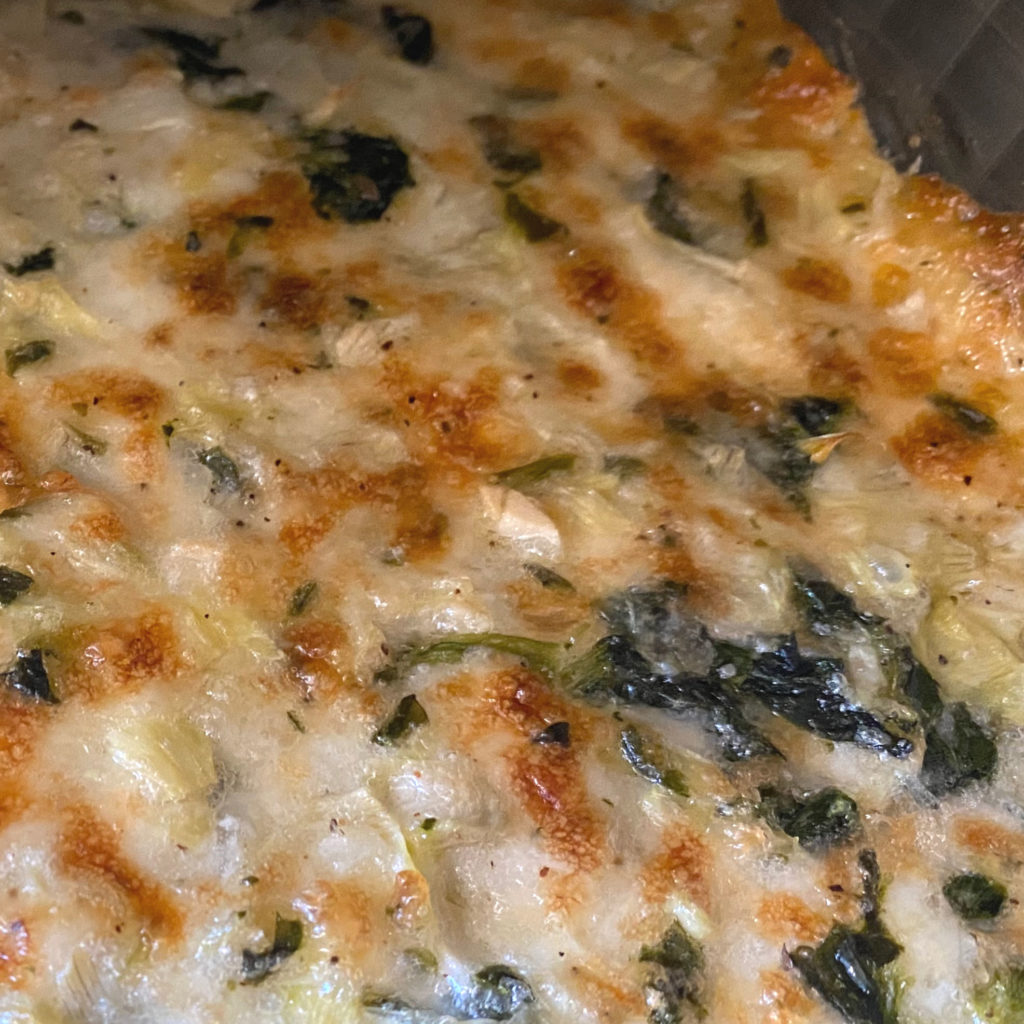 We usually eat this with tortilla chips, but you could use pita chips, bread, etc.
The leftovers tend to separate, so it is best to eat this when it is first made!