For years, we have enjoyed agedashi tofu at restaurants. We often order bento boxes, with a combination of vegetarian sushi, vegetables, and other things, including agedashi tofu. Or, simply as an appetizer.
We decided to see if we could make this at home, since we haven't been dining out much, and agedashi tofu seems like something you would want to enjoy freshly prepared.
This recipe turns out to be super easy! All I really had to find for this recipe was potato starch, which I ended up ordering on Amazon since I couldn't find it locally.
Note: agedashi tofu is often not vegetarian. It is usually served with a fish-based dashi sauce and topped with bonito (fish) flakes. This recipe is obviously modified for our vegetarian family.
Ingredients:
~ Soft tofu (1 block)
~ Potato starch
~ Vegetable oil (enough for deep frying)
Dashi sauce:
~ 1 cup kombu dashi (for vegetarians)
~ 2 tbsp soy sauce
~ 2 tbsp mirin
~ Optional: scallions for topping
Directions:
Drain the tofu. Silken tofu is very fragile, and it makes me nervous just getting it out of the packaging. Handle it carefully! It generally doesn't make it out of the package perfectly, but that is ok. You can gently press it between two plates for about 15 minutes.
Slice the tofu carefully into blocks.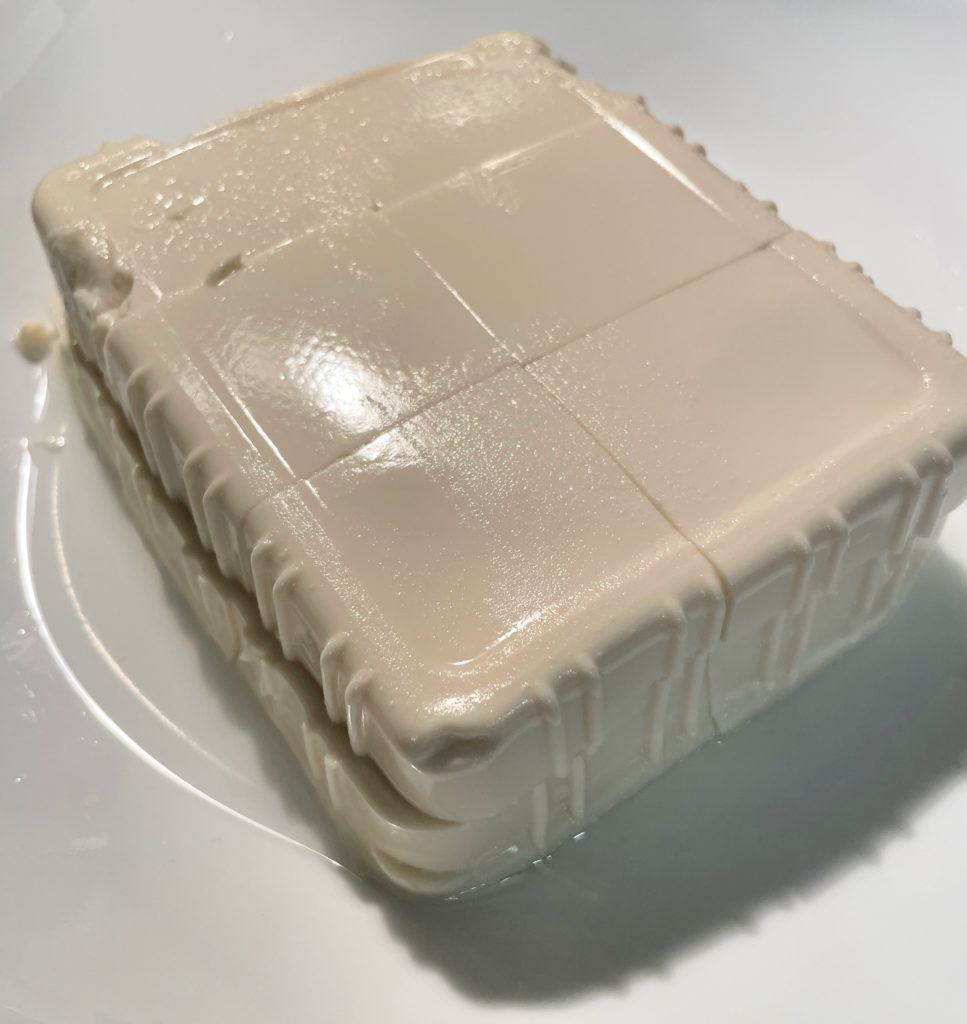 Heat up oil in a pan, deep enough for frying the tofu.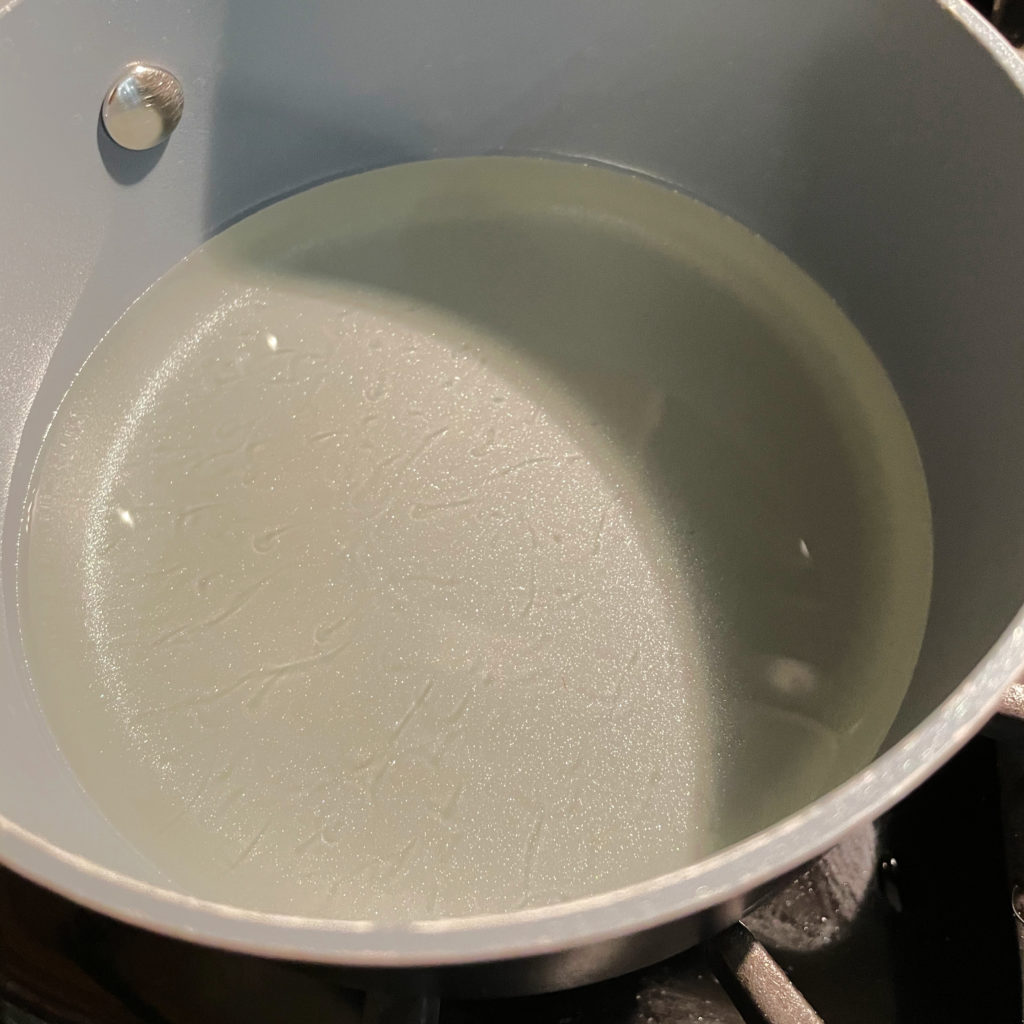 Put some potato starch in a small dish, creating a layer to lay the tofu in. I try to smooth out the lumps a little with a spoon. Then, spoon the potato starch over the tofu to coat.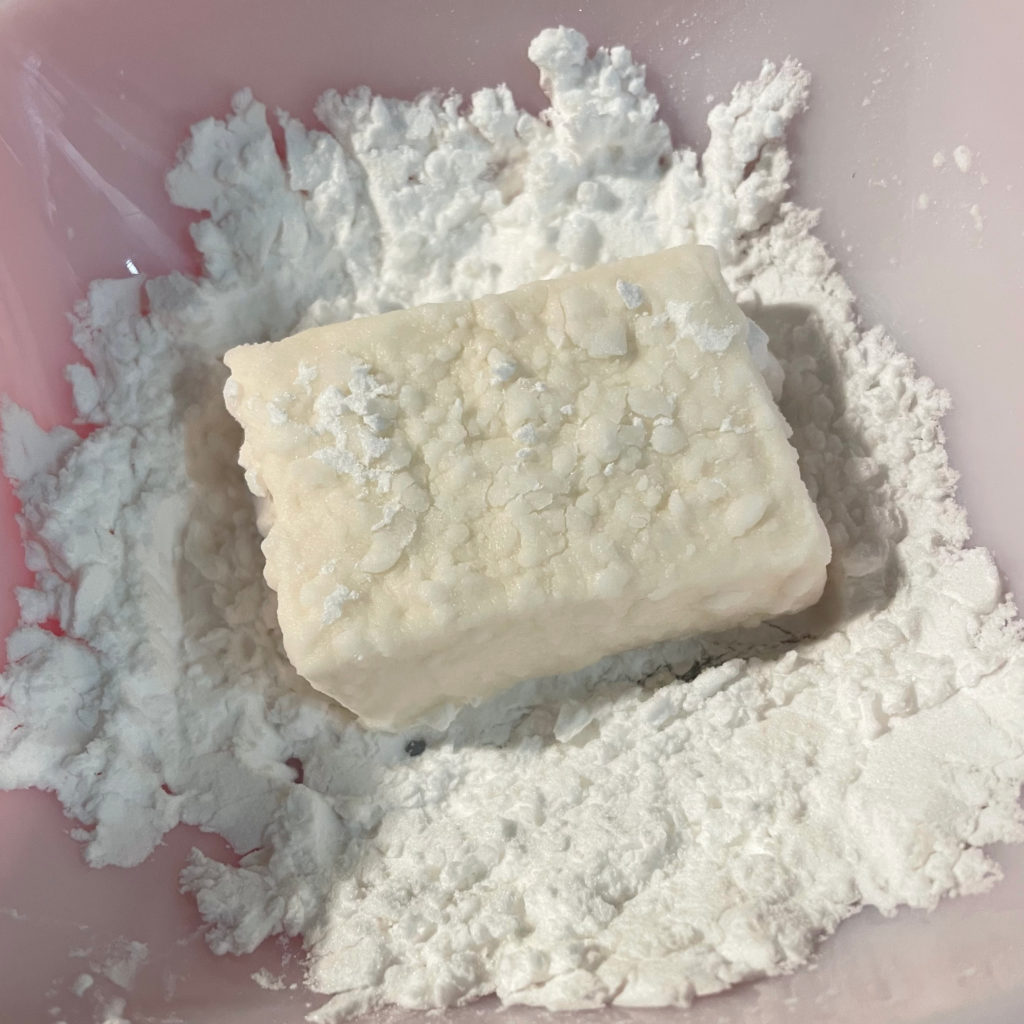 Gently place your coated tofu into the heated oil. Leave in the oil until it starts to turn golden brown and crispy.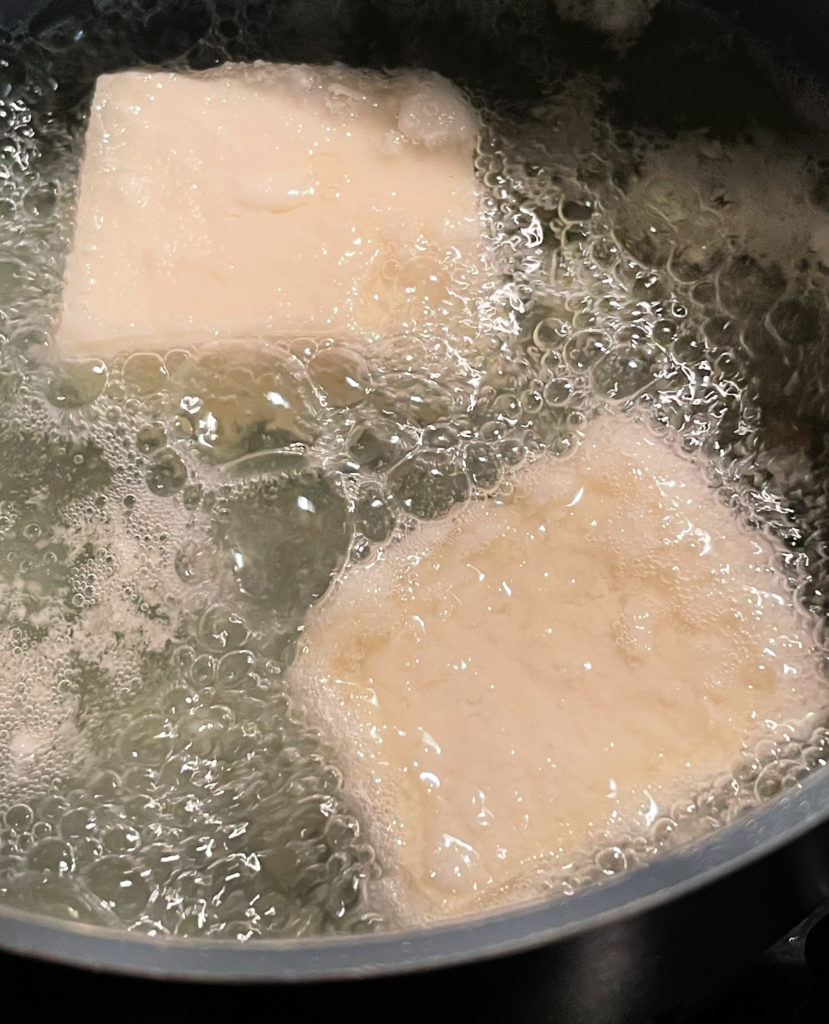 Remove and place on a paper towel to blot excess oil.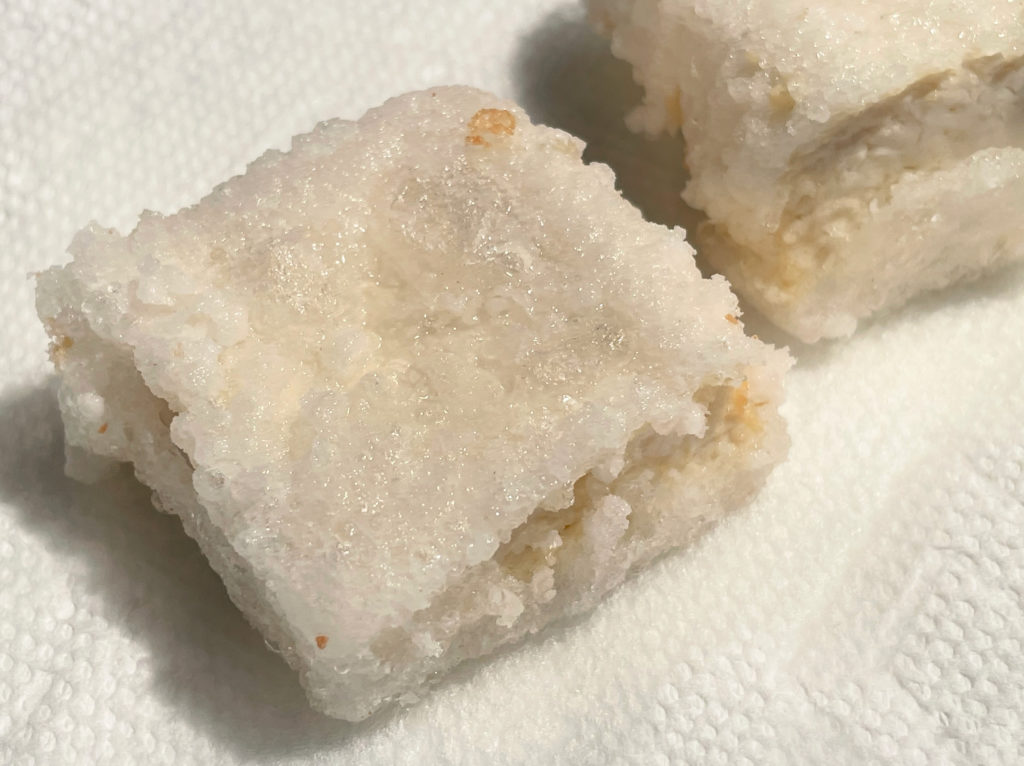 Serve with a dashi sauce.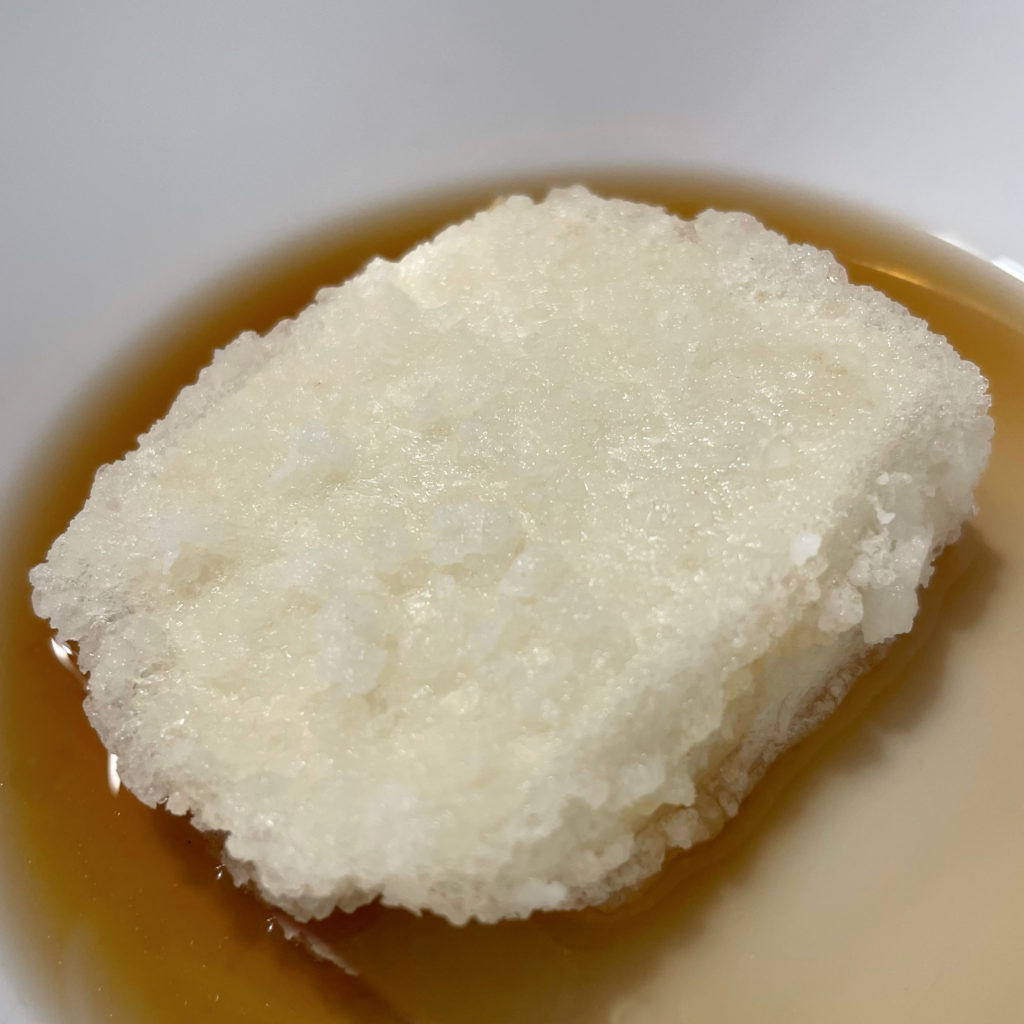 Top with scallions or shredded seaweed.