We love making tacos and taco salad, and this dip evolved from those recipes for when we wanted a quick appetizer or side. This is so easy to put together, and you can make one large container of dip, or smaller portions. And just like the tacos or taco salads we make, everyone assembles their 7-layer dip to their own preferences.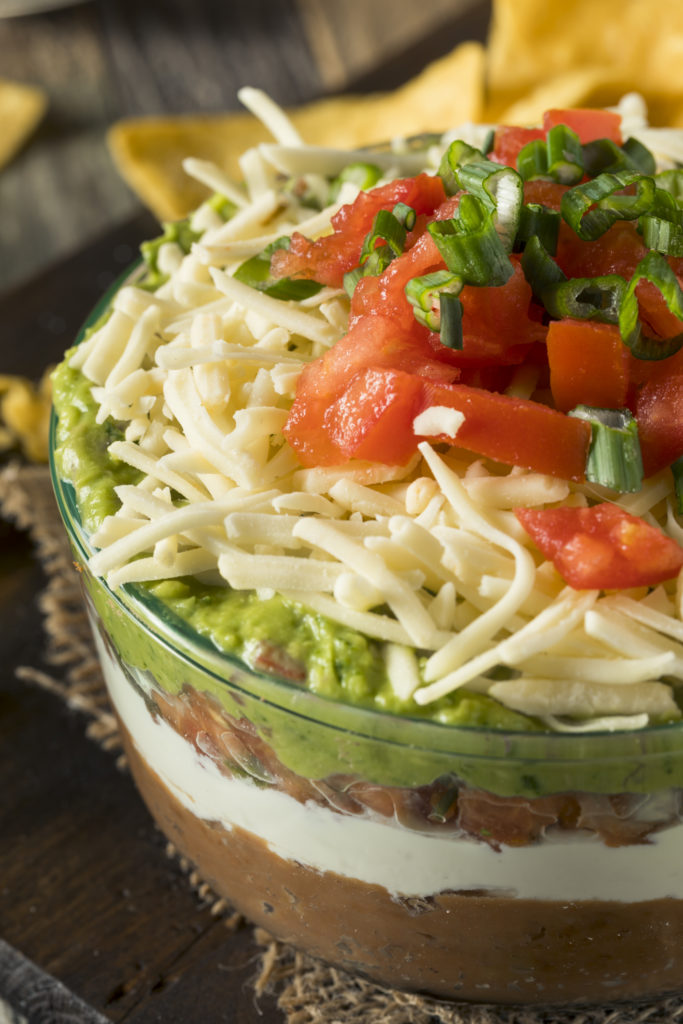 For this recipe, make sure you get vegetarian refried beans, as regular non-vegetarian beans are often made with lard, and beef, chicken broth, or other animal products.
Keep in mind that some cheeses contain rennet, so if you are a strict vegetarian, you'll have to look up what cheese has rennet. (Per Wikipedia: Rennet is a complex set of enzymes produced in the stomachs of ruminant mammals.)
Ingredients:
Vegetarian refried beans
Sour cream
Guacamole
Black olives
Shredded lettuce or diced tomatoes
Shredded cheese
Hot sauce
Tortilla chips
Directions:
Gather your ingredients. You can tailor this recipe to your own personal tastes. For example, my daughter makes this often and she is not a fan of tomatoes, so we use lettuce instead.
Choose a bowl or bowls to create your dip in. You could make individual bowls or one large one.
Start by layering your ingredients, starting with the vegetarian refried beans.
Add the sour cream, guacamole, shredded lettuce, shredded cheese, and black olives.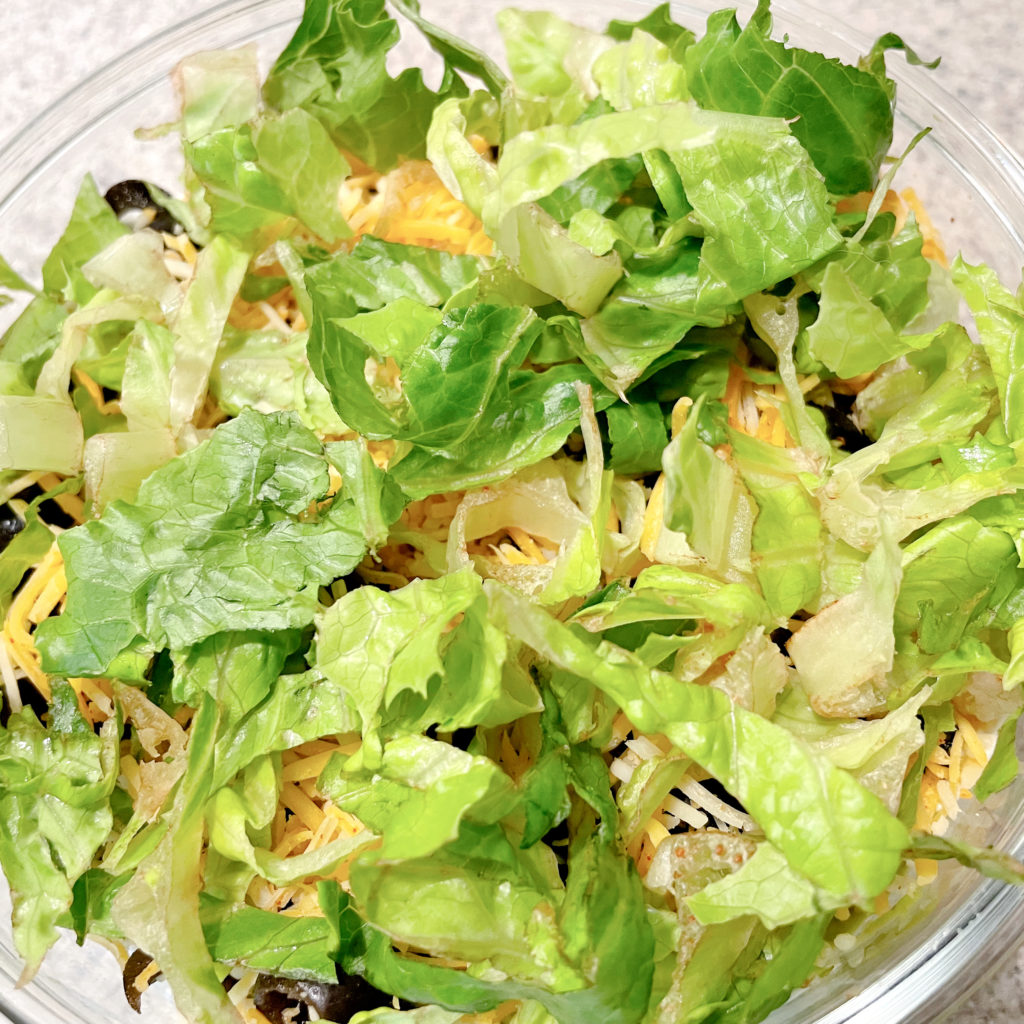 Once assembled, drizzle with hot sauce as your last ingredient if desired!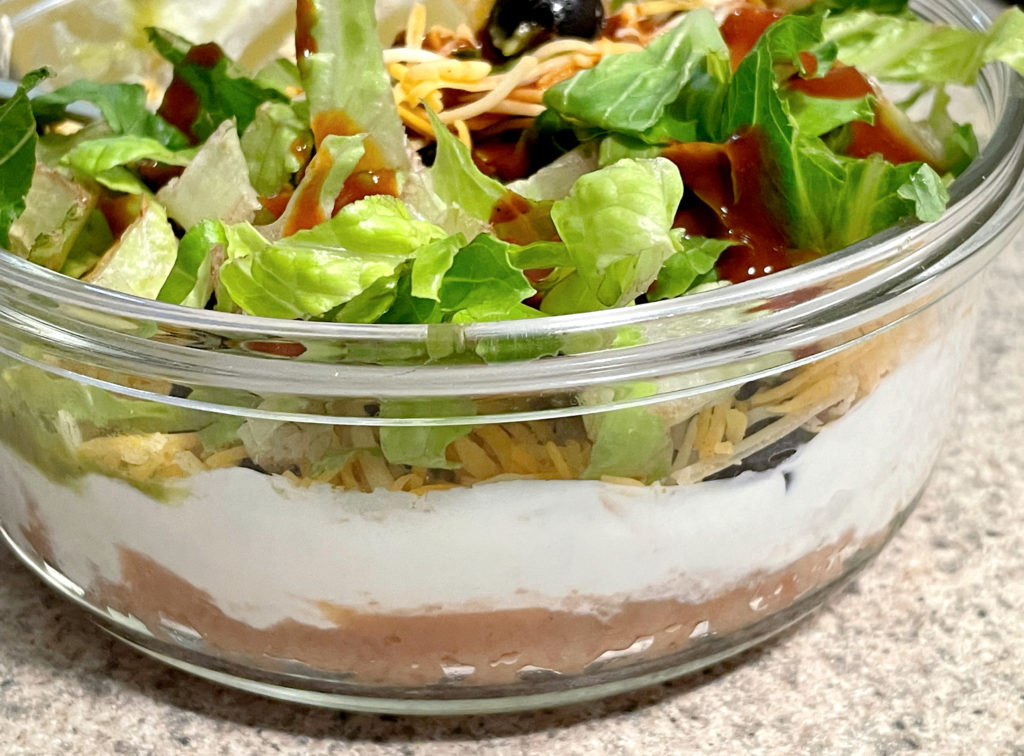 Serve with chips.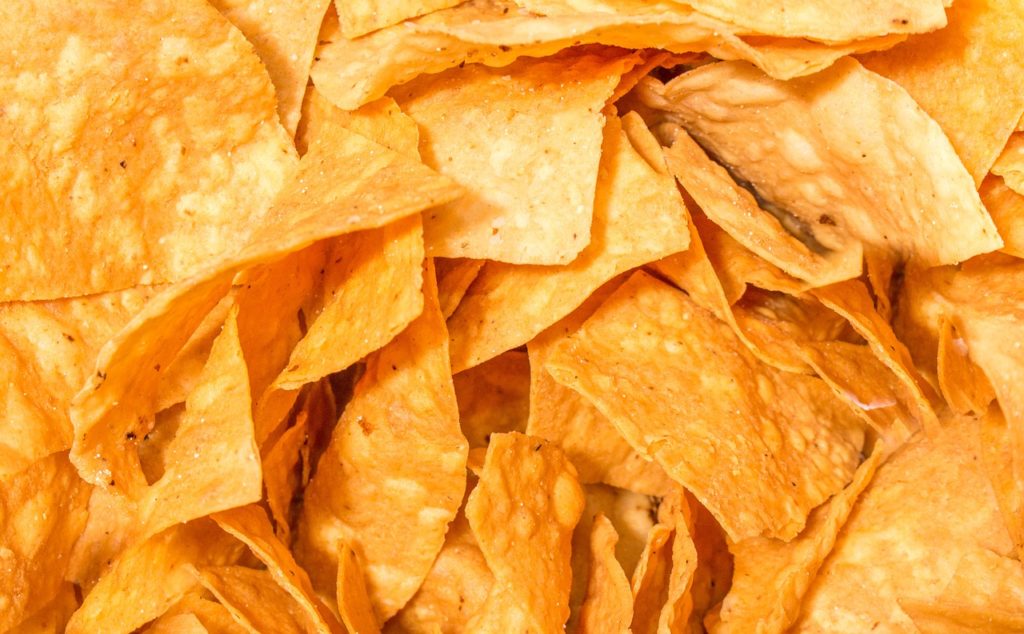 Tip: My teen makes this on her own fairly often. It is easy for her to make on her own after school, and to make an individual portion, it is convenient to use the snack size packs of guacamole from the grocery store, instead of taking a little bit out of a larger container (and then the whole container of guacamole turns brown).
Image credit: Photo 84960156 © Bhofack2 | Dreamstime.com