This is a quick vegetable dish that the whole family can enjoy.  You can simply roast the cauliflower and keep this a vegan dish, or add cheese at the end.  You can also be creative with the spices and cheeses you use, and try a different combination each time!
Ingredients
head of cauliflower
Olive oil
Salt and pepper, or other spices
Cheese
I have made this with regular cauliflower, as well as purple cauliflower. The purple cauliflower makes for a fun twist and a unique dish. You could probably use romanesco cauliflower as well.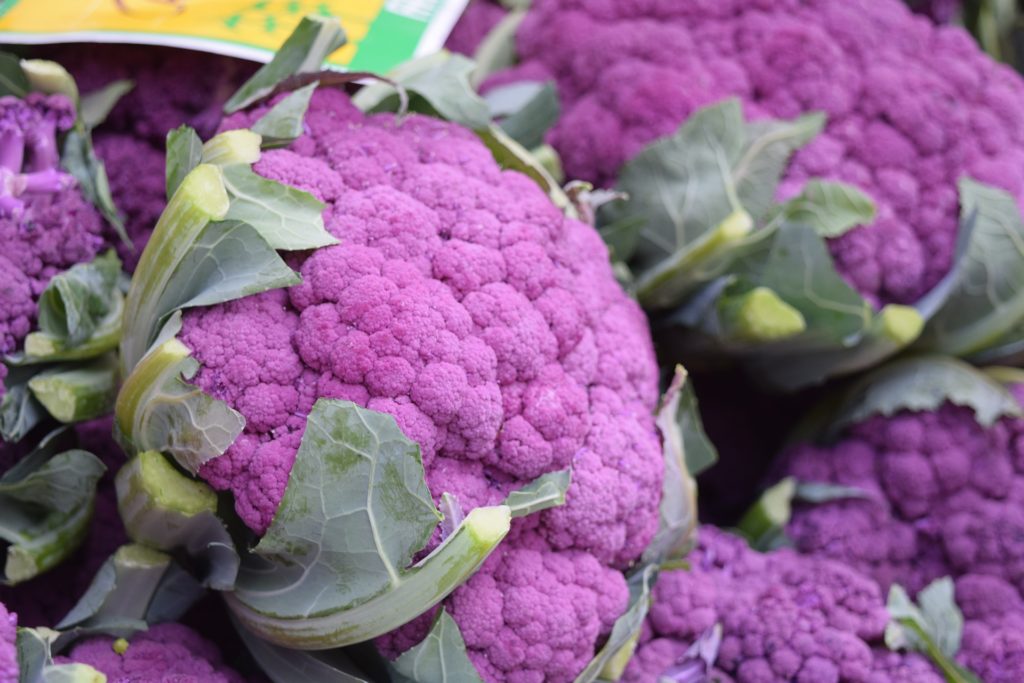 Directions
Pre-heat the oven to 425°F.
Cut the cauliflower into bite-size florets.  In a bowl, drizzle the cauliflower with olive oil, add spices, and toss to coat evenly.  You can use salt and pepper, Italian spices, or any other combinations that you wish.
Arrange on a cookie sheet or pan in a single layer.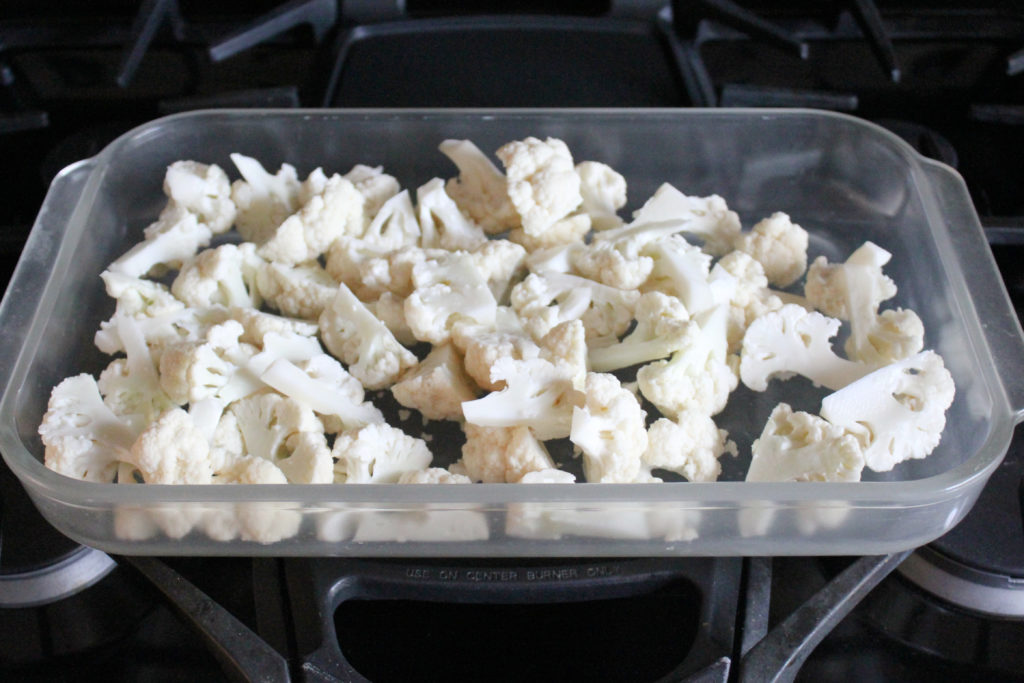 Roast the cauliflower for approximately 20-25 minutes or more, until browned.  I usually turn the cauliflower about halfway through to make sure the pieces cook evenly.
I like my cauliflower roasted, but firm.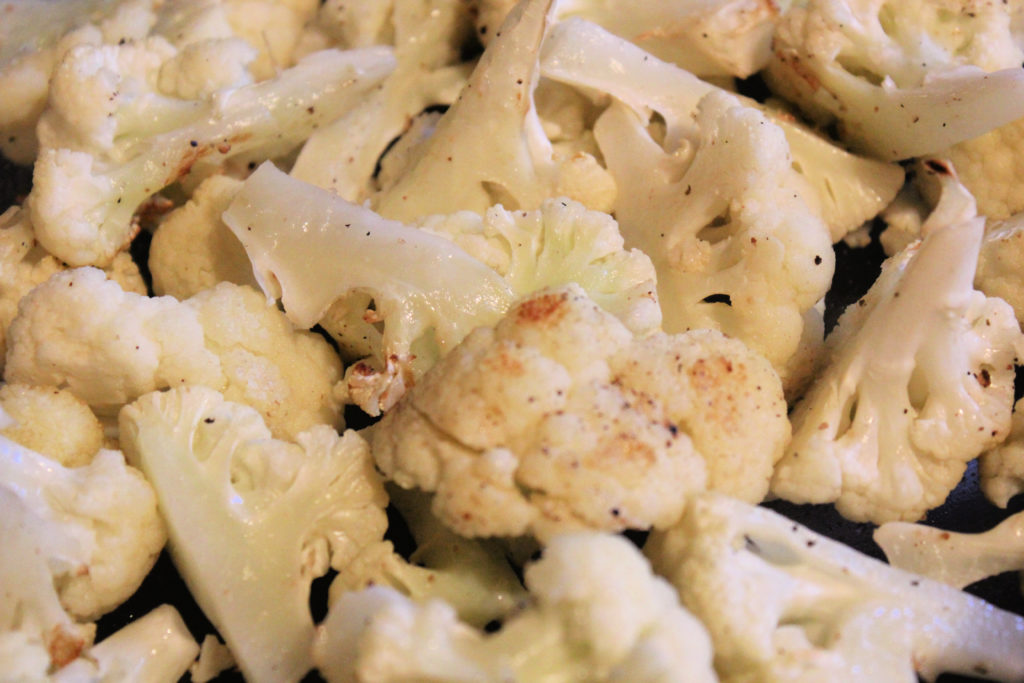 Once you have roasted the cauliflower, you can add cheese.  I like smoked aged cheddar, extra sharp cheddar, or smoked gouda, but you can use any kind.  For this head of cauliflower, I used about 4oz (half a block) of cheese.
Return the pan to the oven, set to broil, and melt the cheese until bubbly and browned. This should only take a few minutes, so I recommend watching the oven during this time so it doesn't burn. I tend to get distracted and before you know it, the cheese has burned.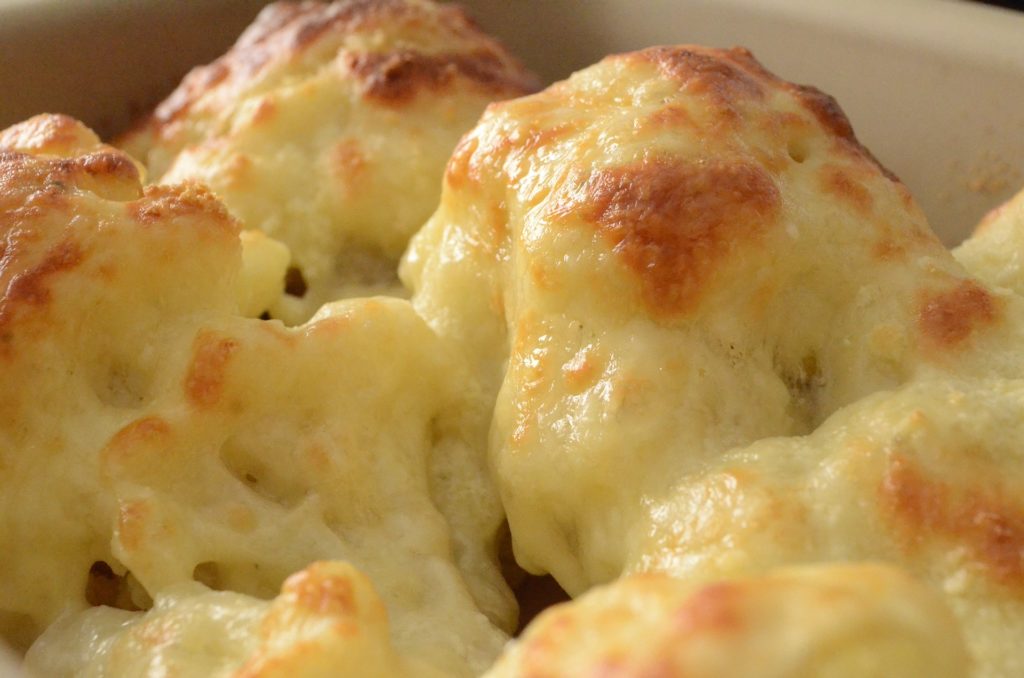 Enjoy!