I enjoy finding creative ways to use veggies, especially when they start to wilt. Eggplant is such a versatile vegetable, and this is a quick and filling dinner idea.
Ingredients:
~ 1 large eggplant
~ 12 oz bag meatless crumbles
~ olive oil
~ marinara sauce (1 cup +)
~ Parmesan or other toppings (optional)
~ Sides (such as rice, pasta, etc) (optional)
Start by cubing your eggplant. I then microwaved it for a while in the microwave to soften it, but alternately, you could stir fry it.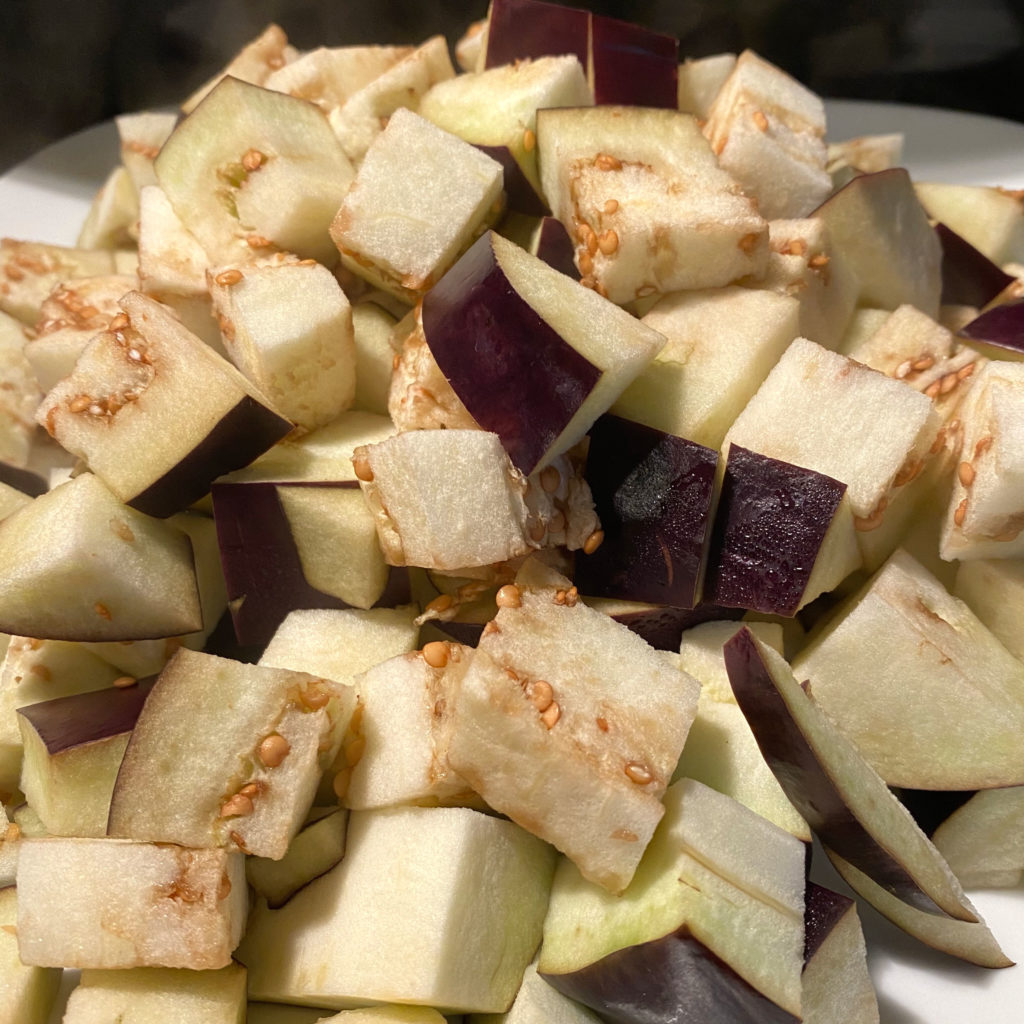 Once your eggplant is softened, you can stir fry it.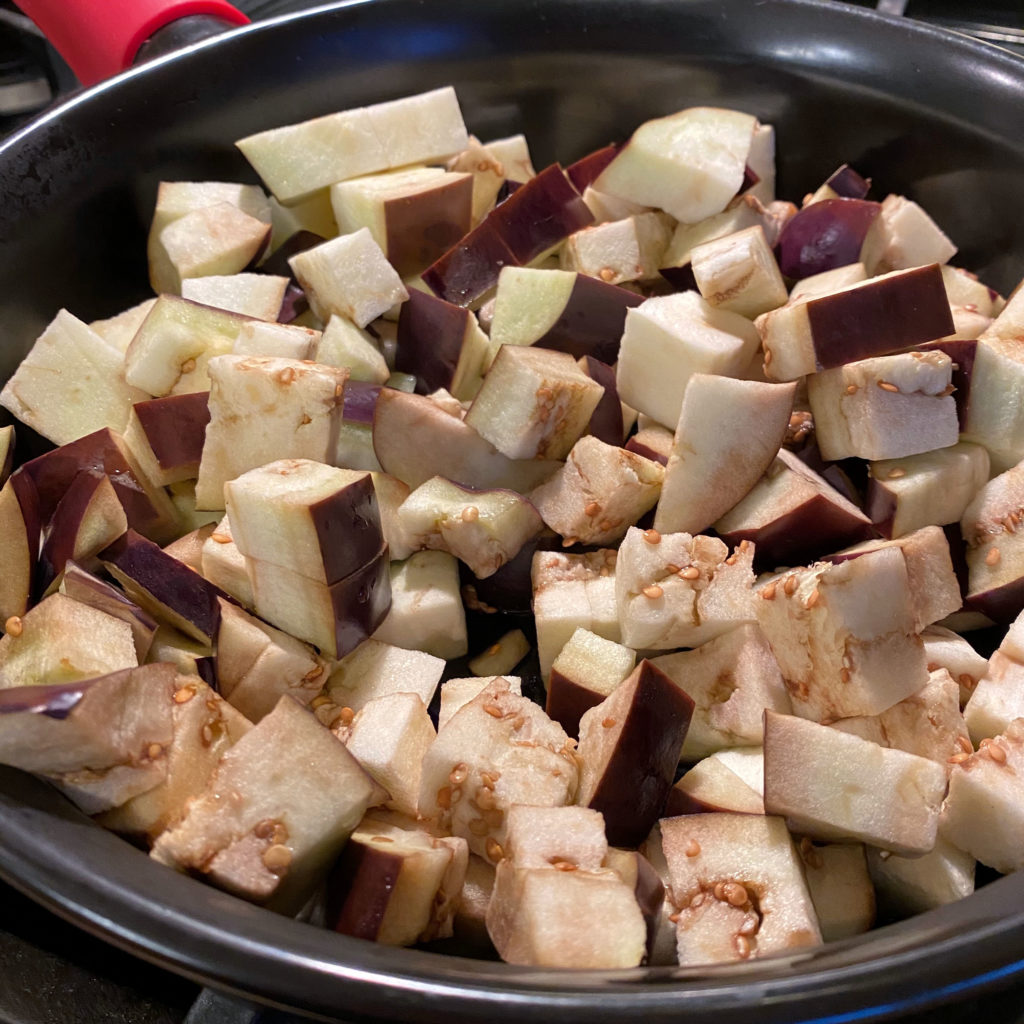 For this, I use MorningStar Farms meatless crumbles.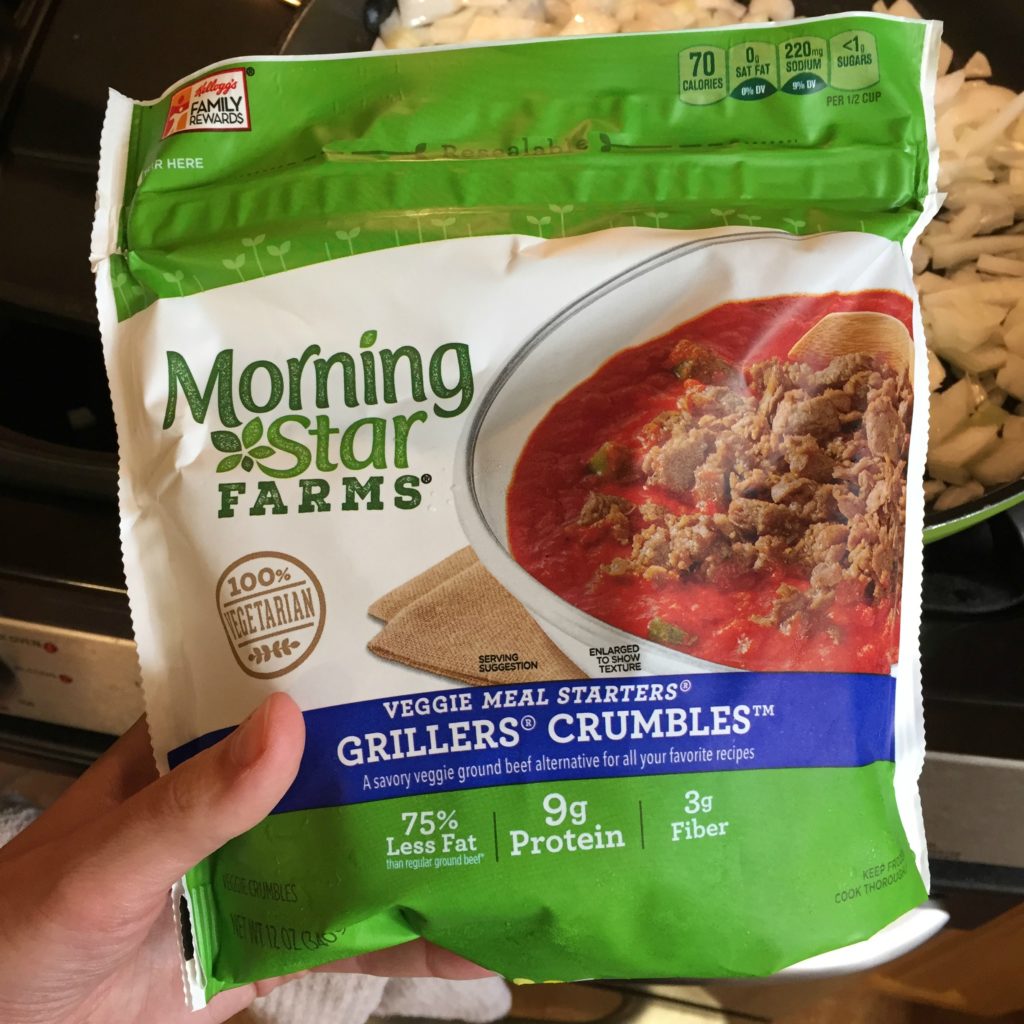 I have also used their Italian crumbles – either works.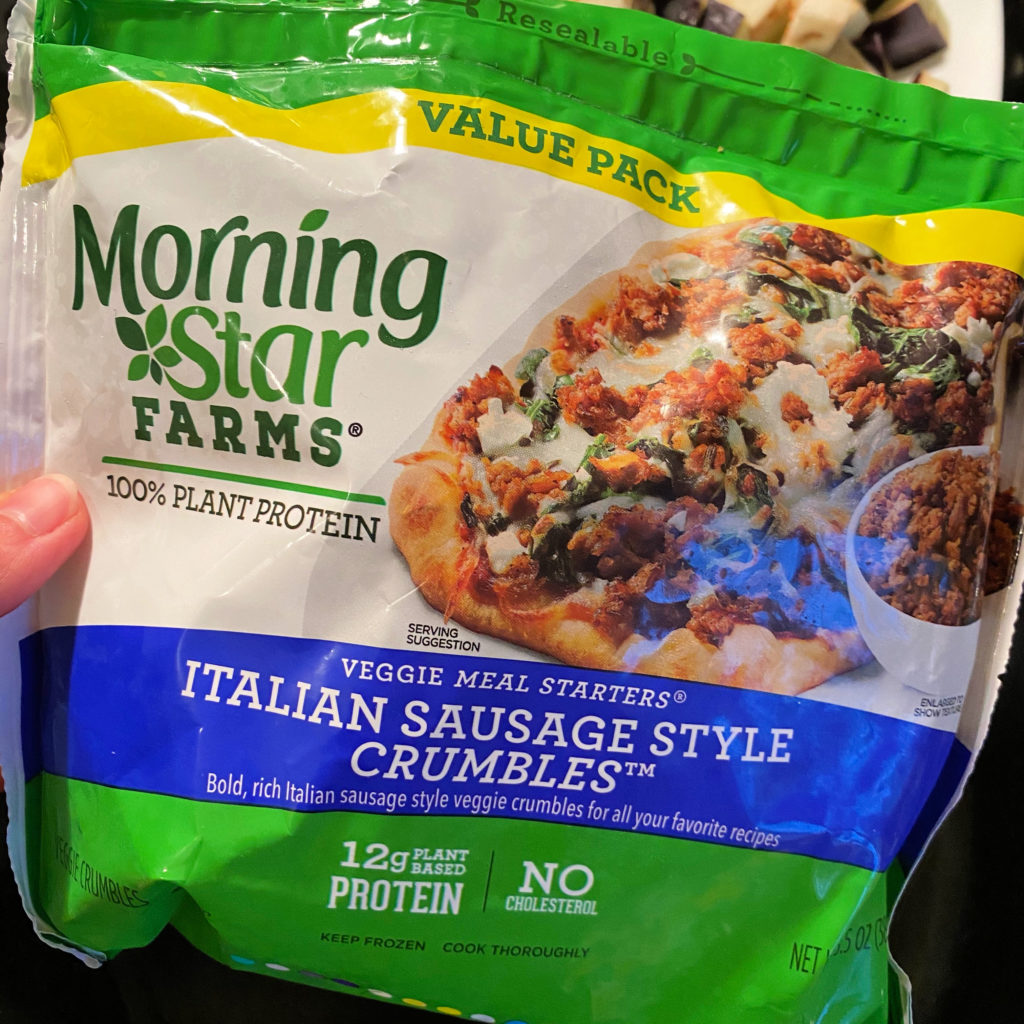 I preheat the crumbles in the microwave, then saute with the eggplant for a little bit.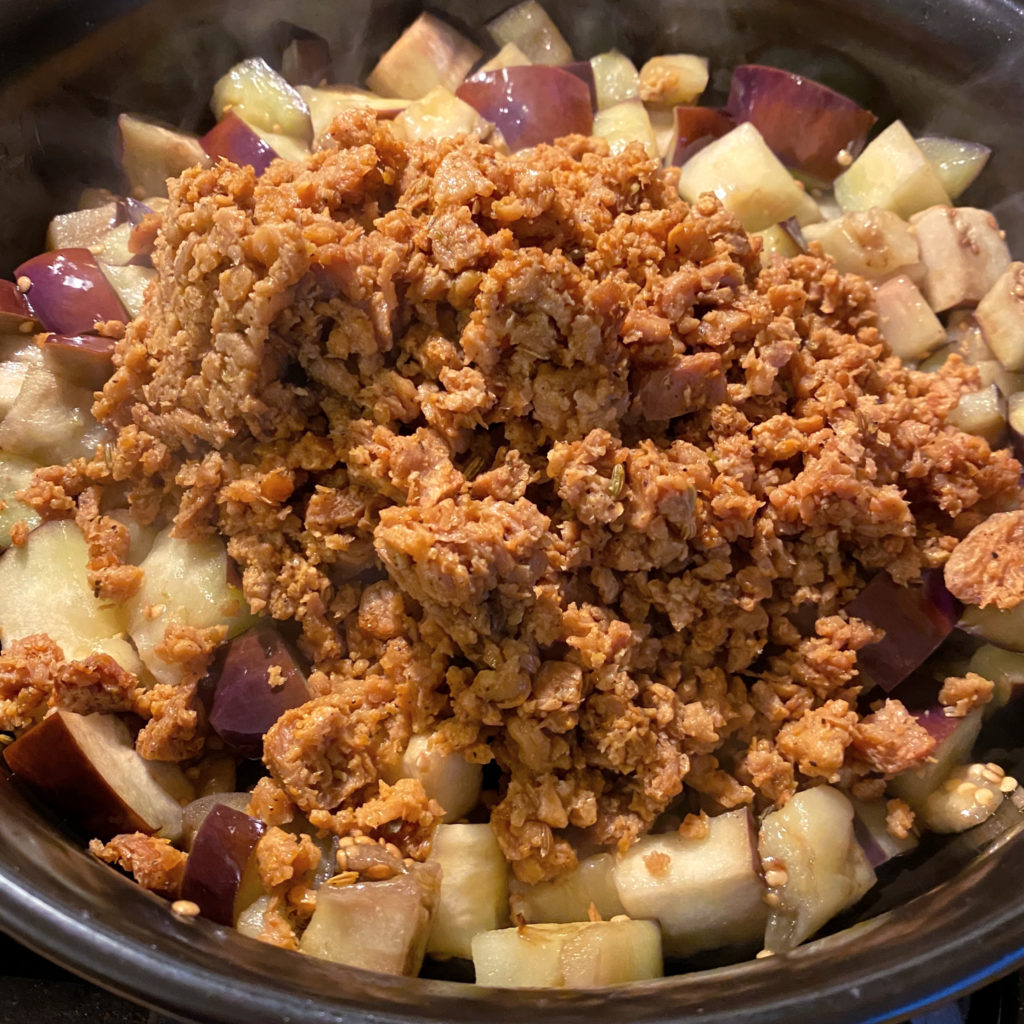 Add in your marinara. I start with about a cup, but you can add more.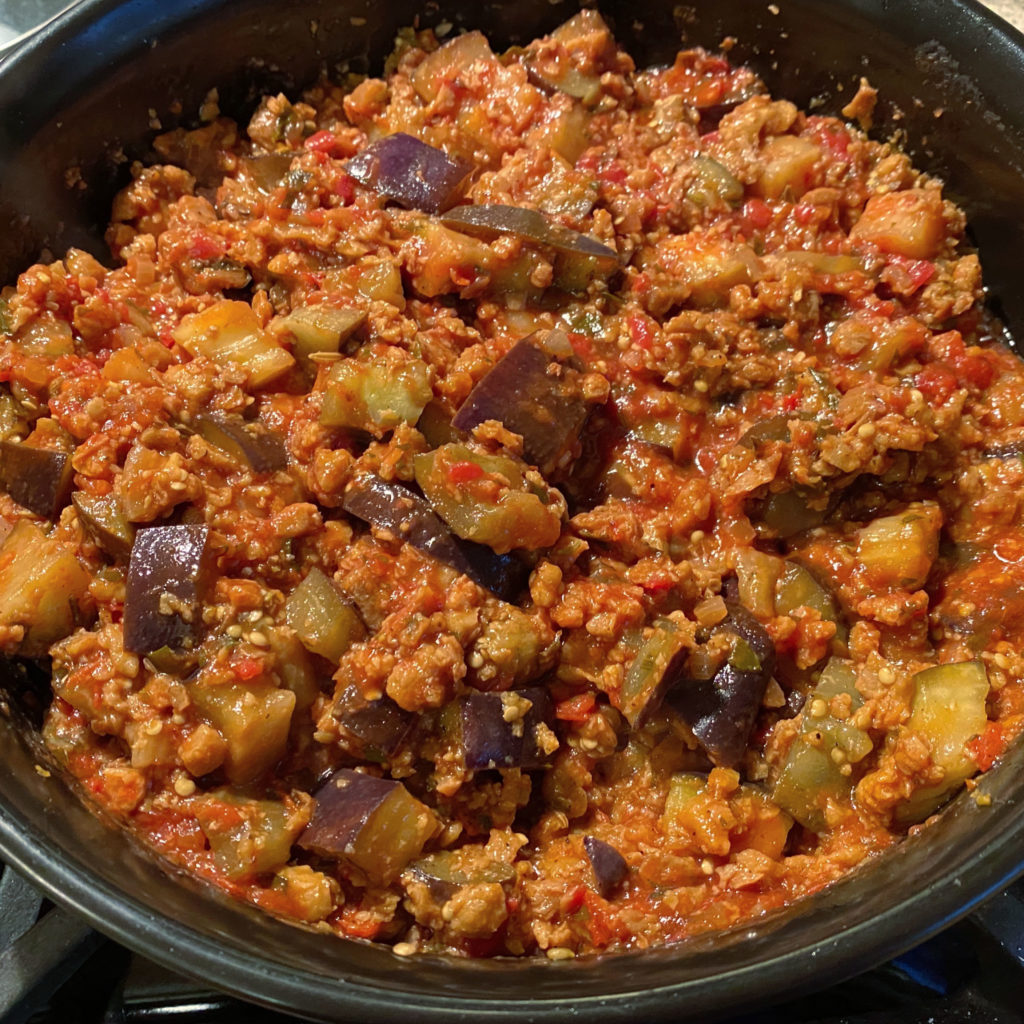 Cook in the pan until the mix is thoroughly heated and the eggplant is to your desired consistency.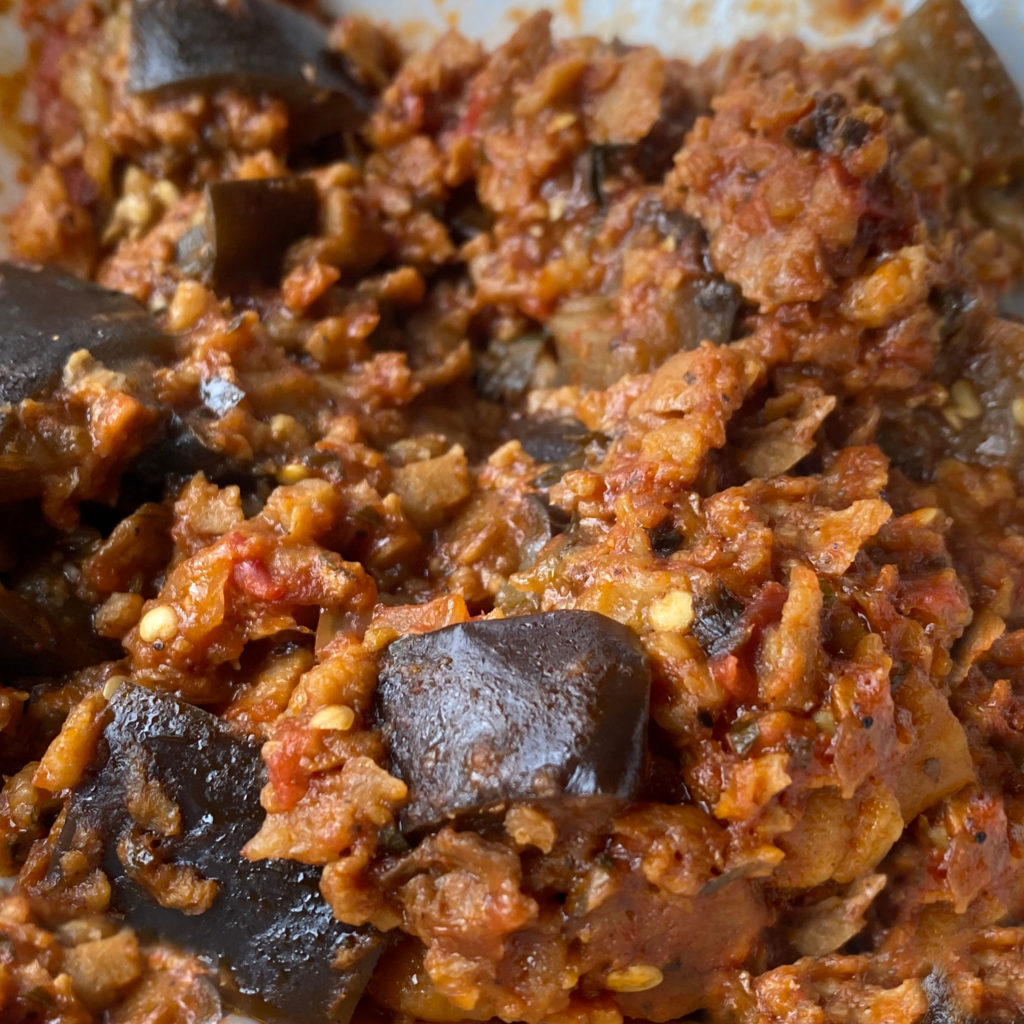 Serve as is, alongside rice or noodles, top with parmesan cheese, etc.