We have been making this recipe for years and it is one of our favorites! You can use just about any vegetable for this dish. We have some favorites that we use for this, including zucchini and tomatoes. It is also a good way to use up some veggies that are getting a little soft.
Ingredients
Vegetables – any combination of zucchini, summer squash, eggplant, tomatoes
Olive Oil
Parmesan cheese (shredded)
Garlic powder & Onion powder (or other seasoning of your choice)
Salt & pepper to taste
Directions
Preheat oven to 325 F.
Wash and cut your vegetables.
~ For zucchini and summer squash, cut lengthwise, and remove seeds.
~ For eggplant, cut approx. 3/4″ slices
~ For tomatoes, cut in half and remove insides/de-seed.  We have used different kinds of tomatoes, such as Roma and others, and they all work fine.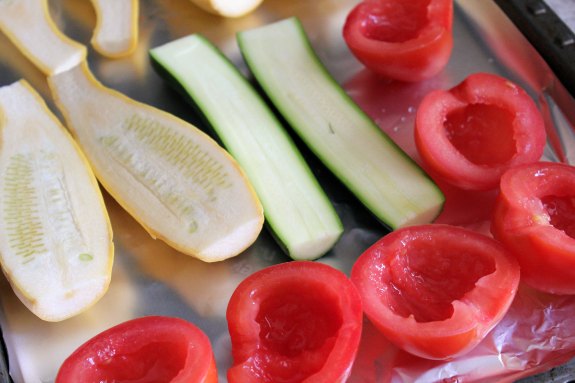 Place vegetables on a cookie sheet (we line ours with non-stick aluminum foil).
Drizzle with olive oil and add seasonings. We use garlic and onion powder, salt and pepper.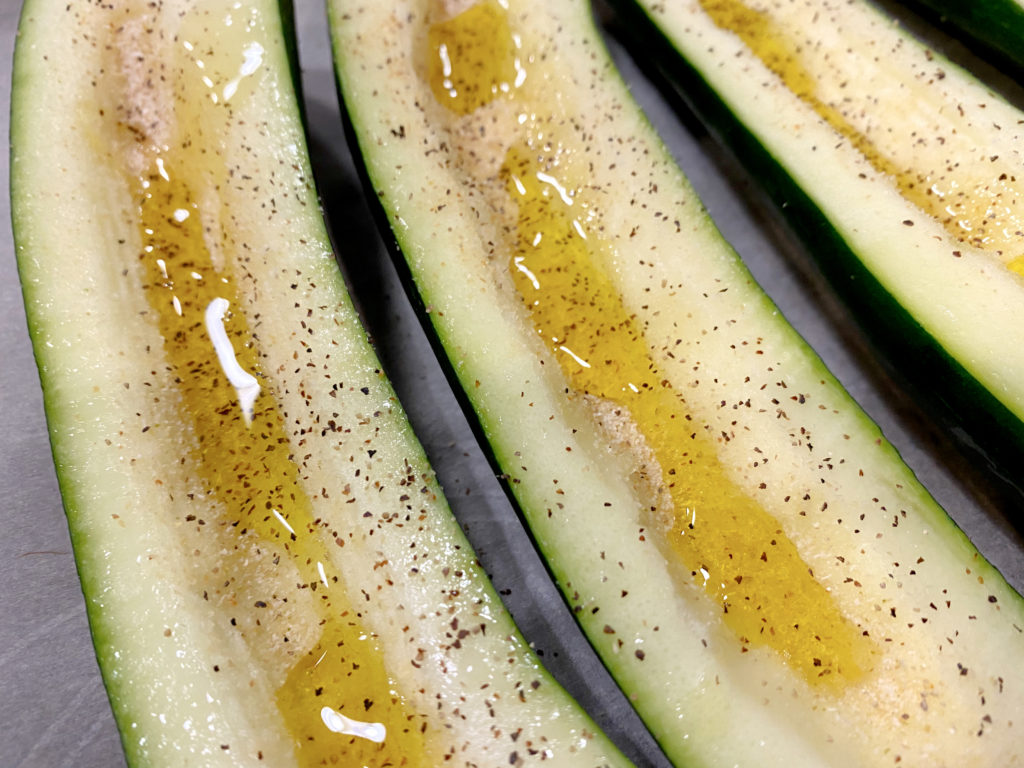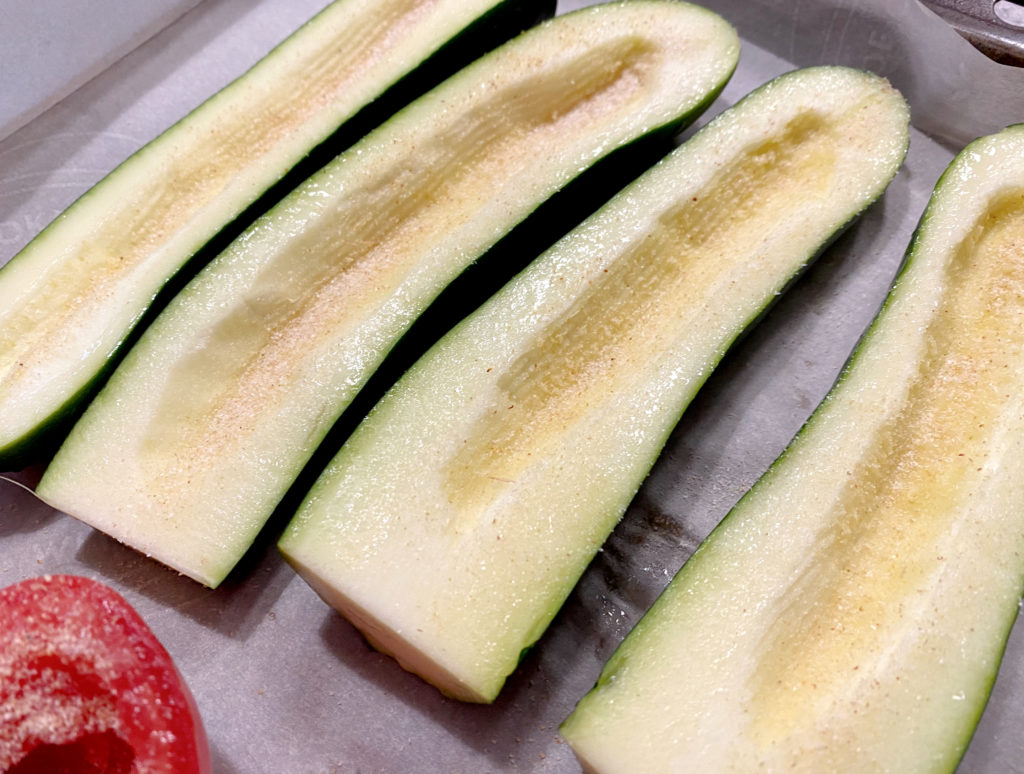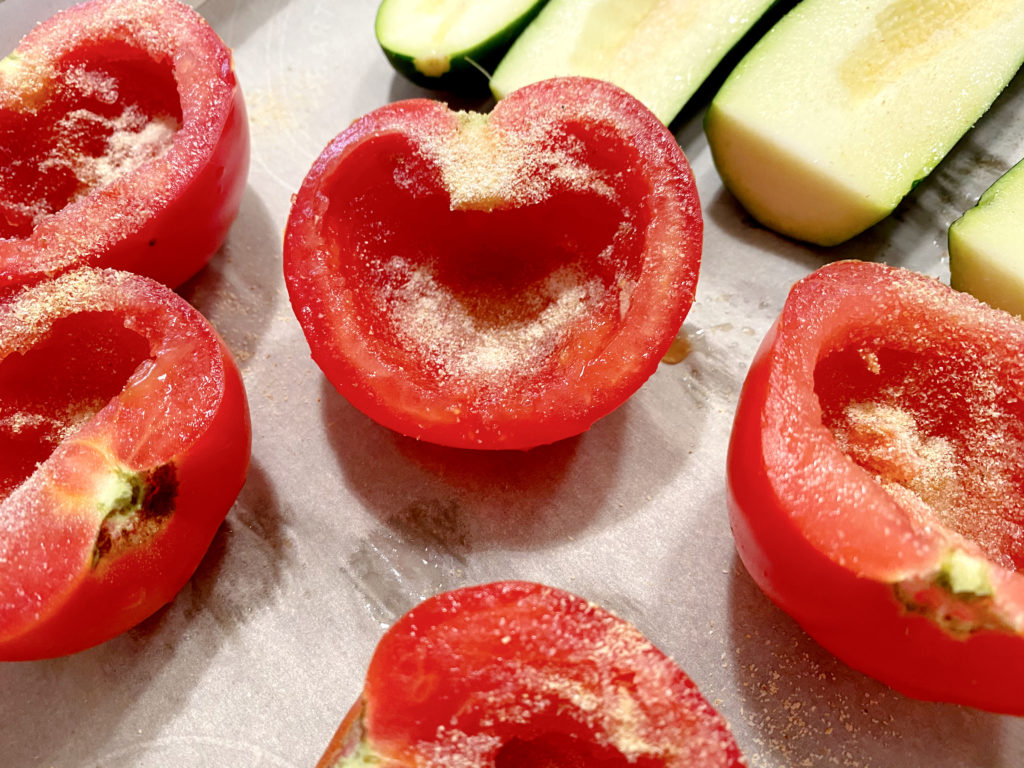 Then, add parmesan cheese.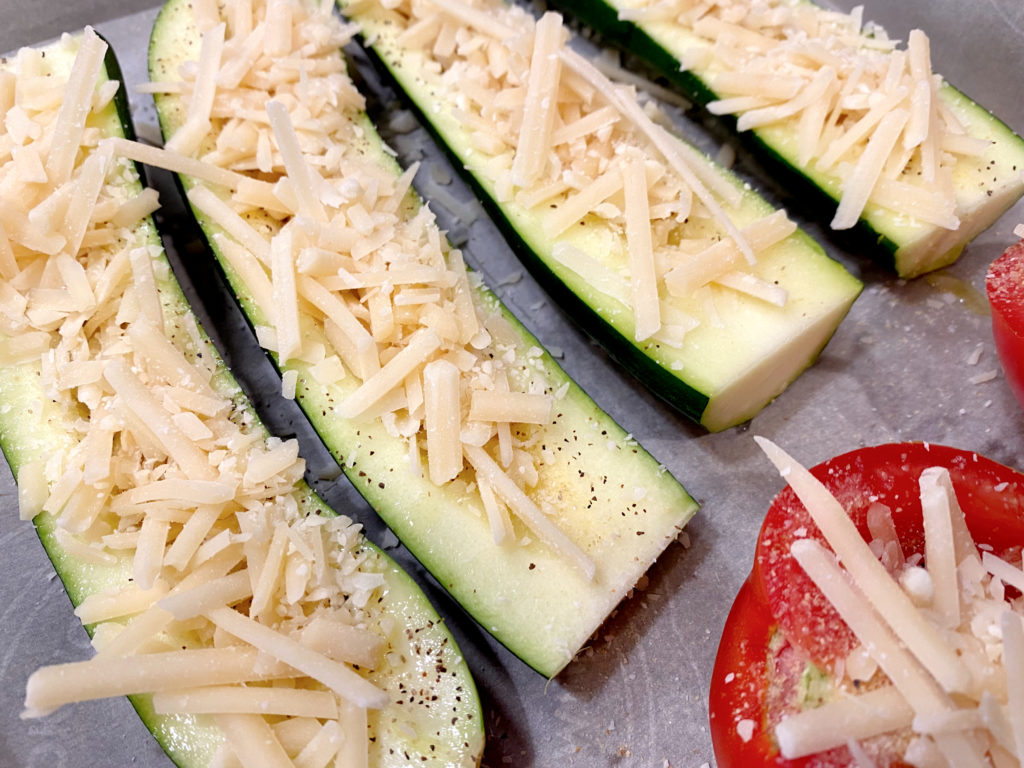 Cook for about 30 minutes, checking regularly, until veggies are tender and cheese turns golden. You can use separate baking sheets if you have some more tender vegetables, such as tomatoes versus yellow summer squash.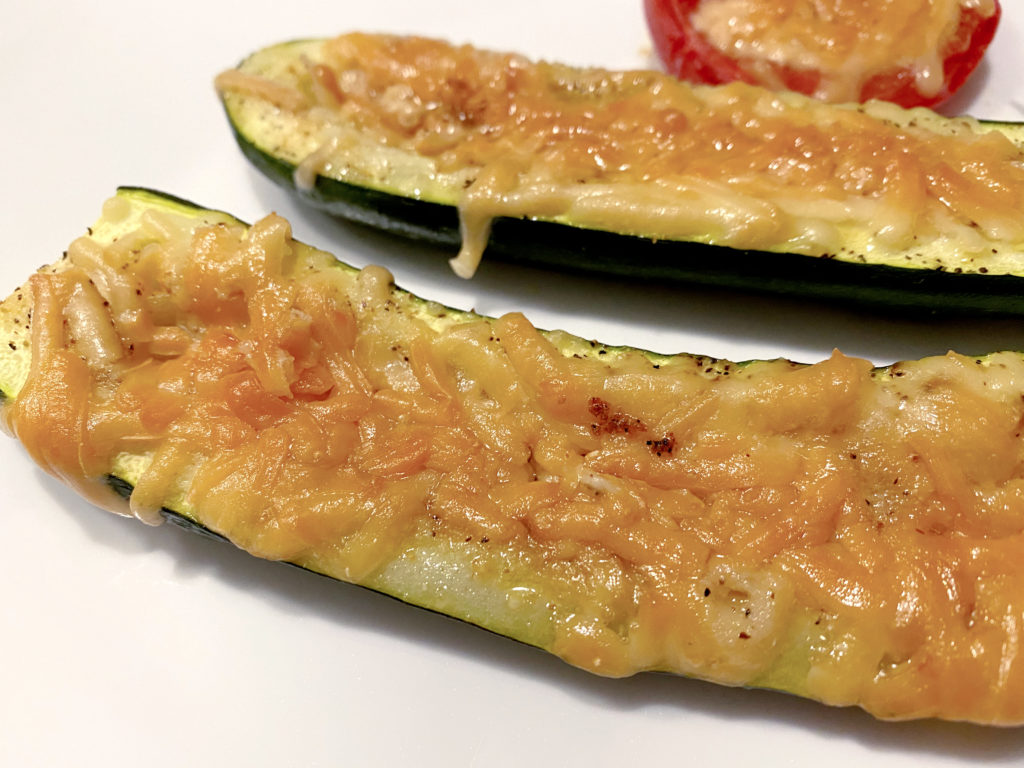 Enjoy!