We have enjoyed vegetarian crunchwraps at Taco Bell over the years. Being vegetarian, we ask for them to sub out the meat with beans, and the result is a tasty wrap! We have been making a lot of Mexican food lately, and it is easy to put together your own homemade crunchwraps.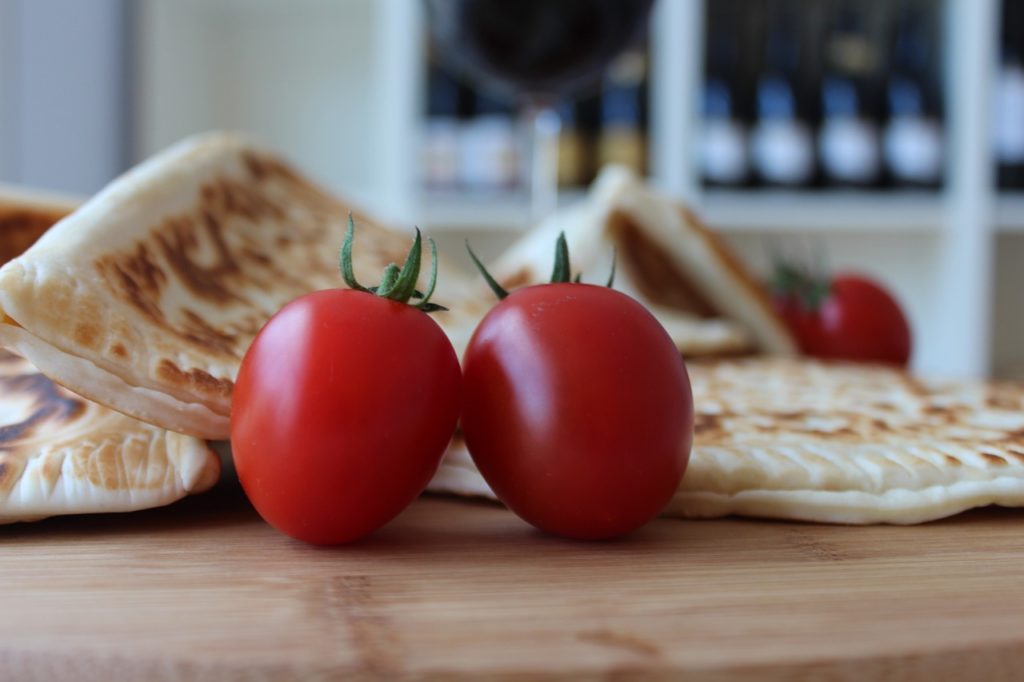 Ingredients
refried black beans
12″ flour tortillas
tostada shells
sour cream
shredded lettuce
diced Roma tomatoes
shredded Mexican blend cheese
hot sauce
Directions
Lay out the 12″ tortilla. You are going to make layers of ingredients the size of the tostada shells (the shells are usually 6″).
Start with the refried black beans.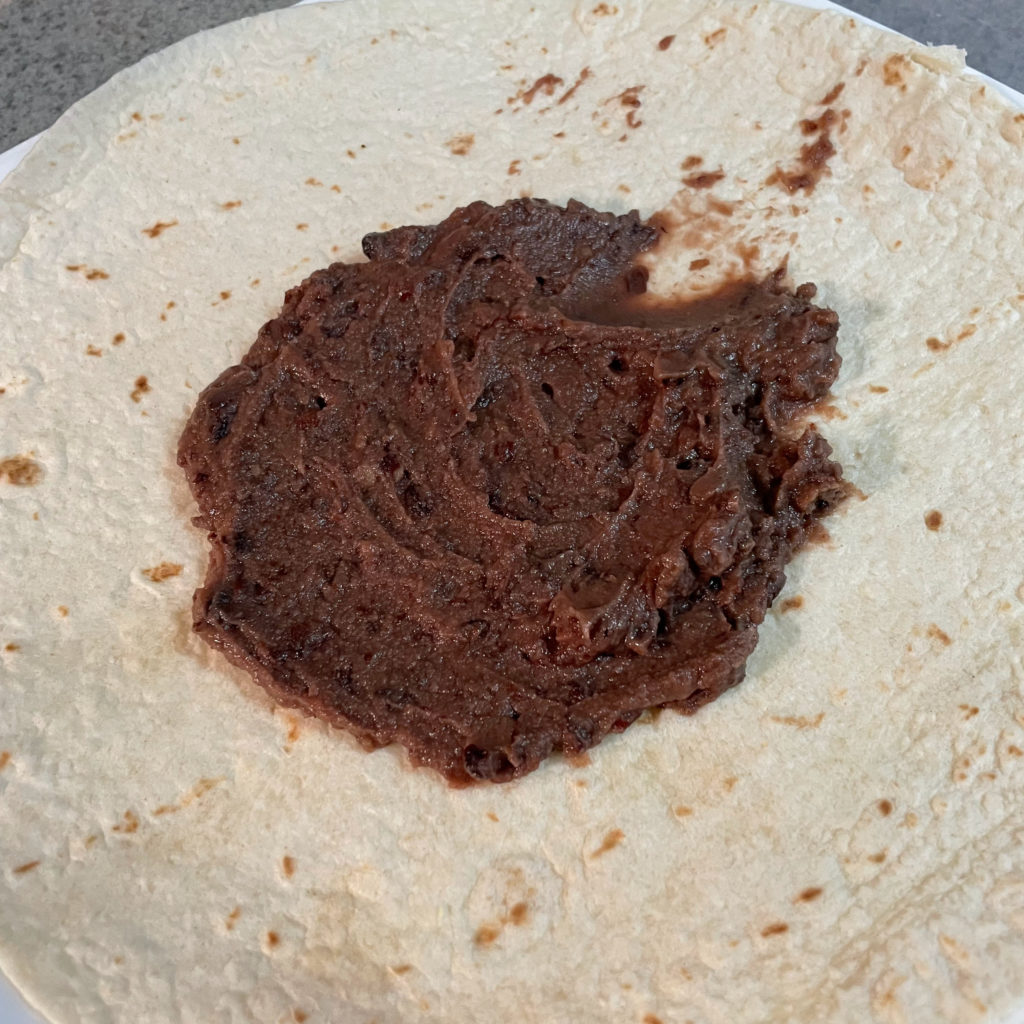 We really liked these Goya refried black beans. Make sure you look for vegetarian or vegan beans, as many refried beans (usually pinto) have animal fat in them.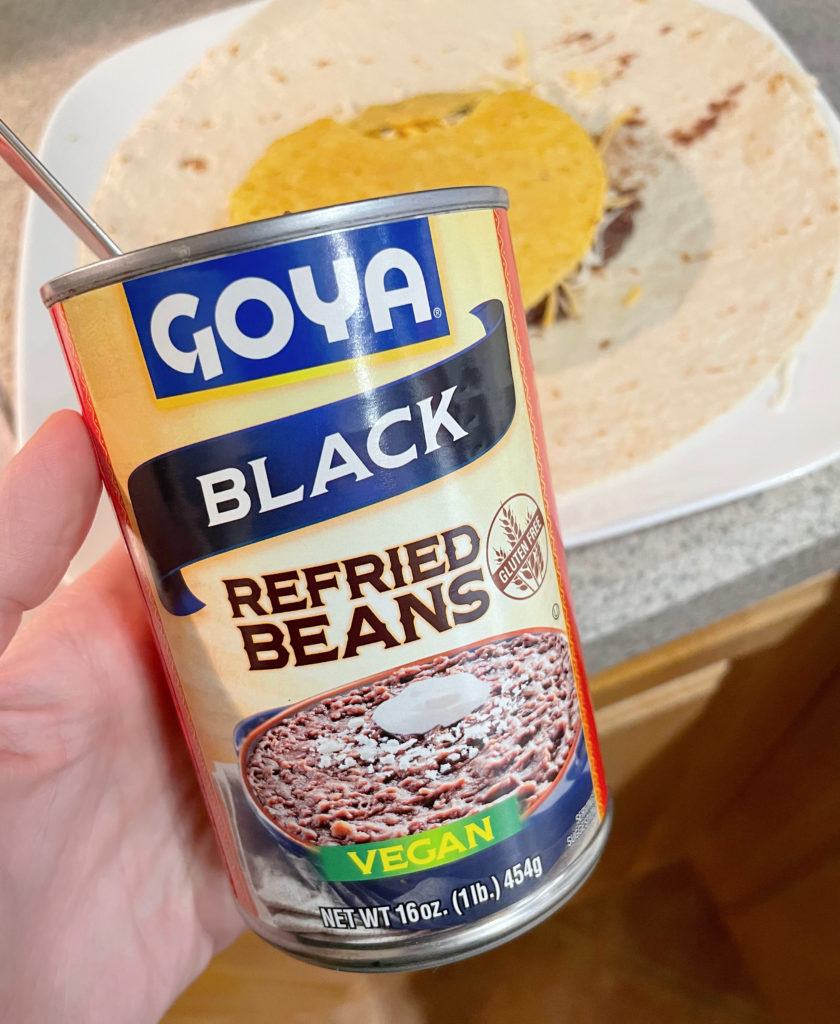 Then add a layer of Mexican cheese.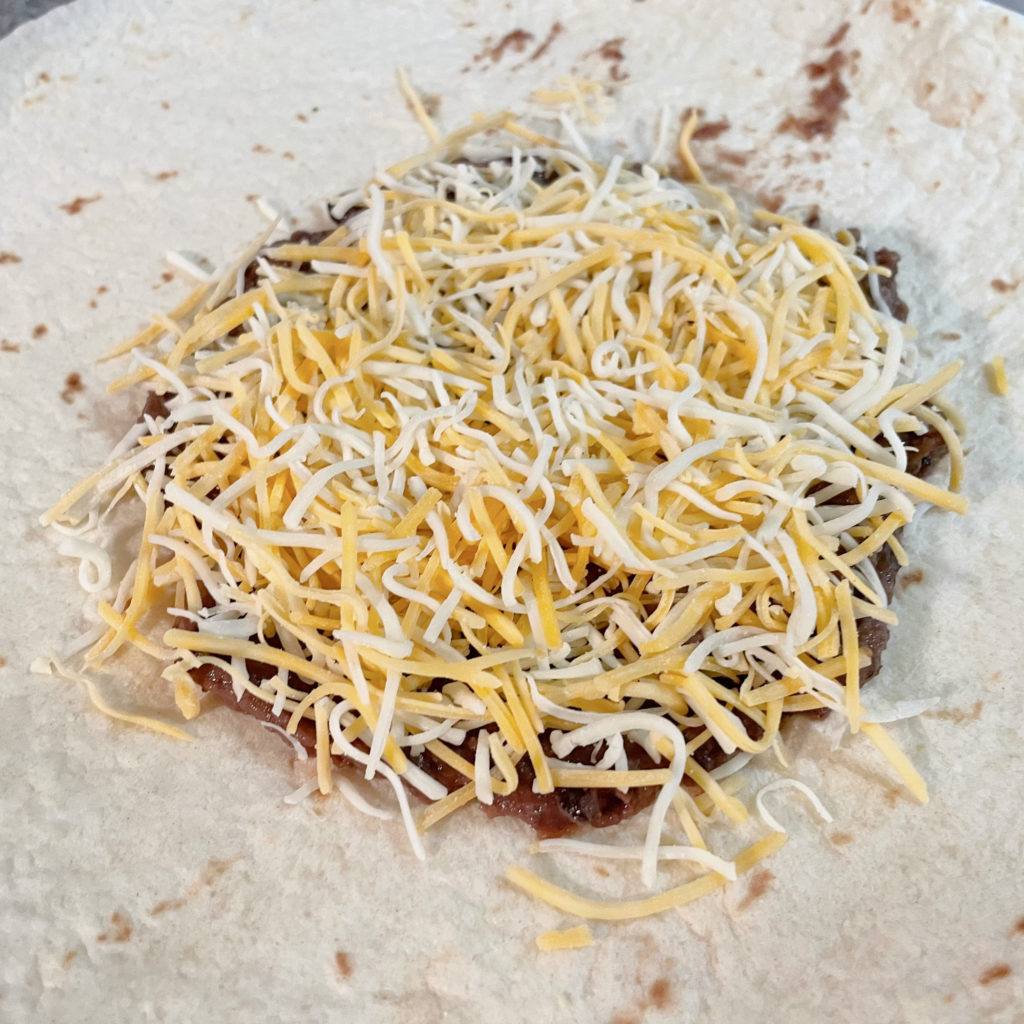 Place the tostada shell on top of the beans and cheese.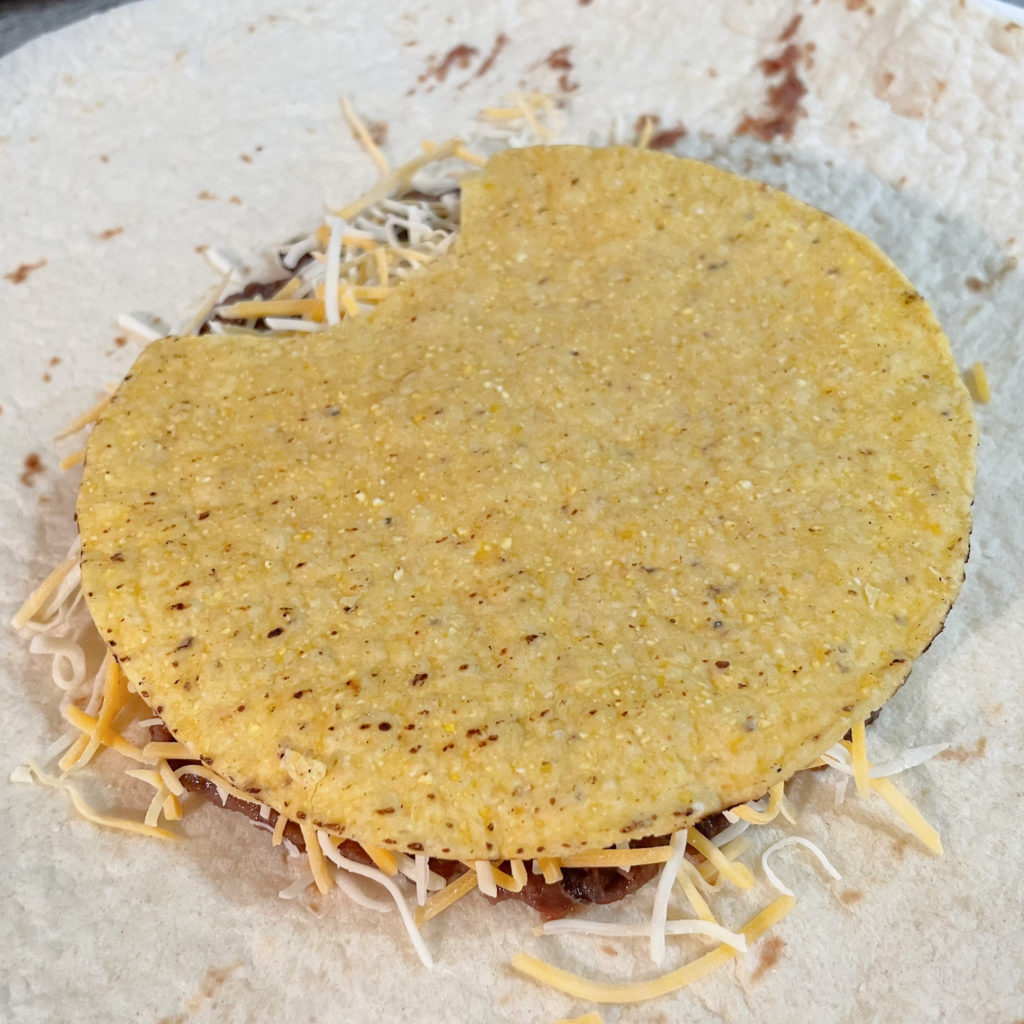 I couldn't find tostadas at my regular grocery store, but Walmart had these Old El Paso tostadas, as well as tostadas stacked in bags.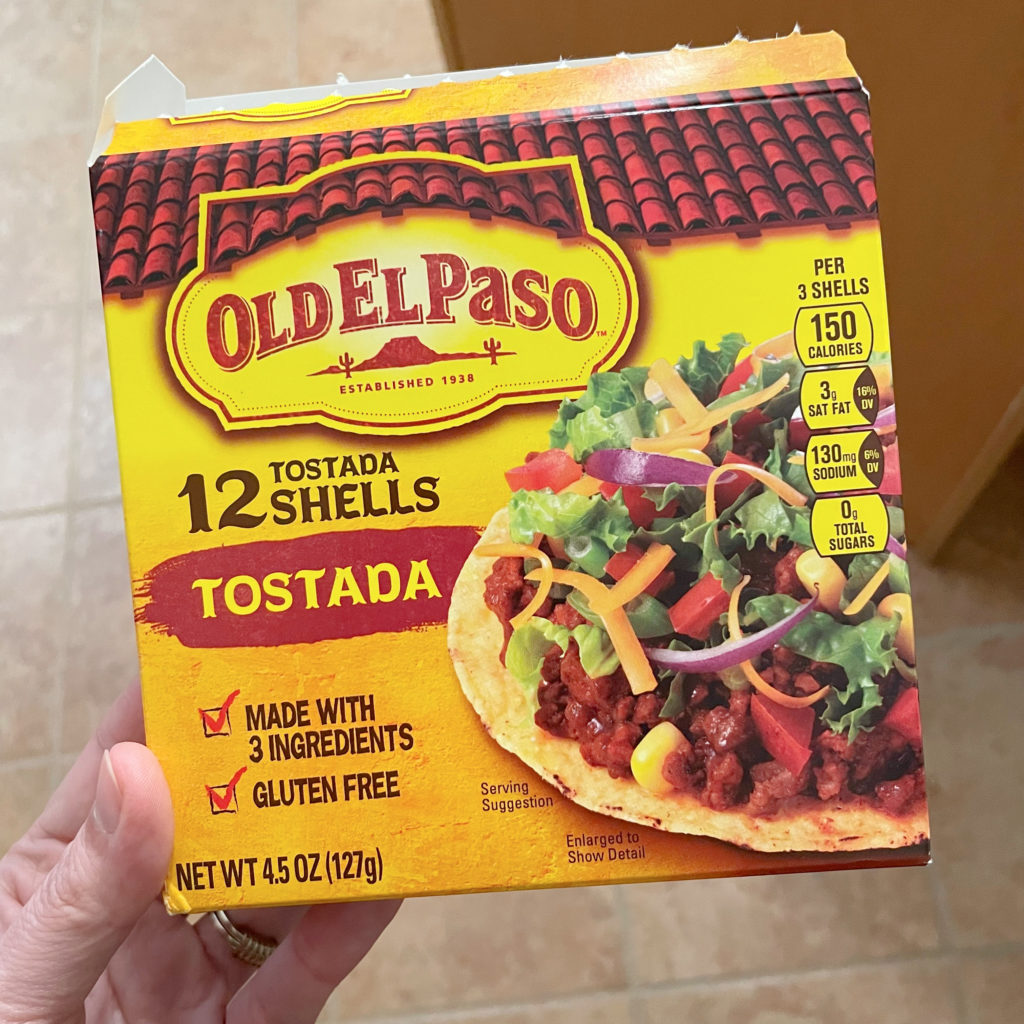 For our crunchwrap, we then added sour cream, tomatoes, lettuce, and more Mexican cheese. You can customize your crunchwrap however you like!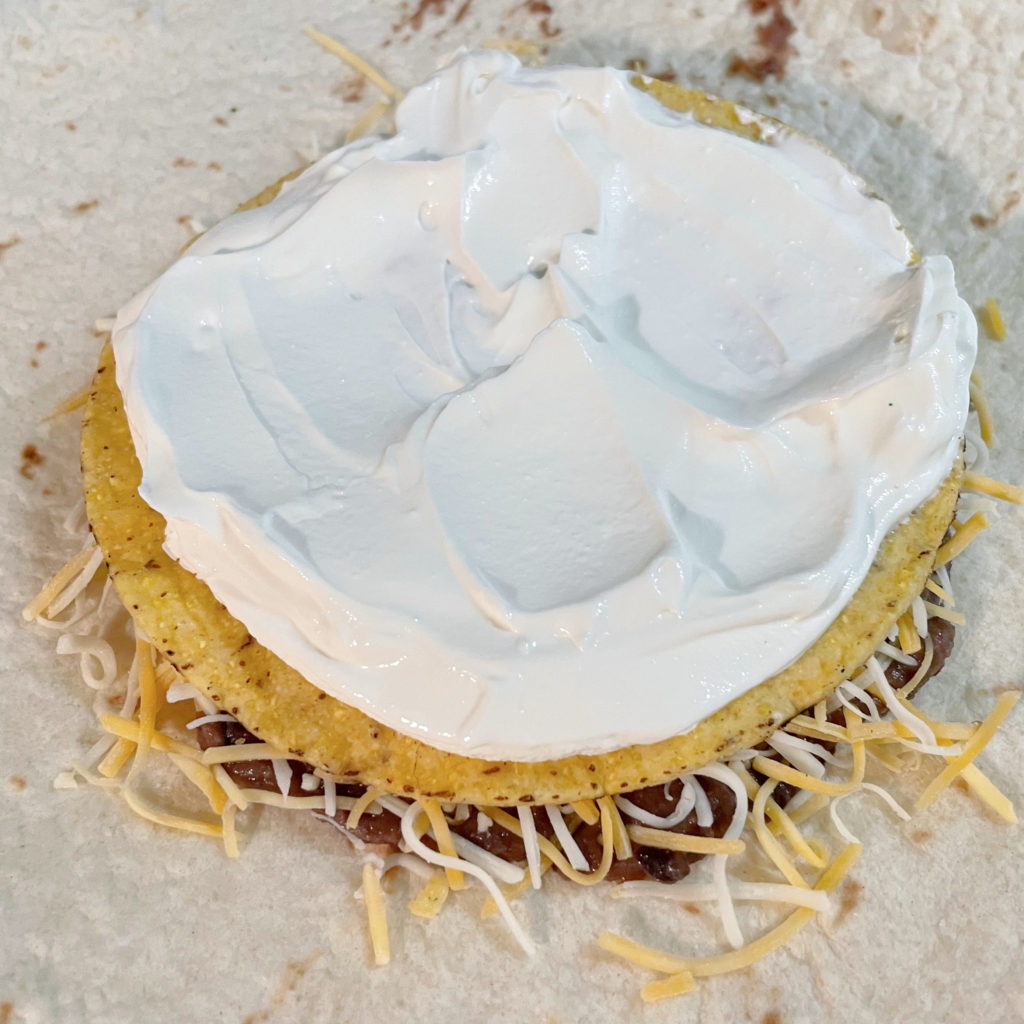 Once the layers are complete, fold in the tortilla, going in a circular pattern. Sometimes when we make these, the tortilla closes completely, and other times there is a small gap, and that is fine. It just depends on how much is in the crunchwrap and how tightly you fold it.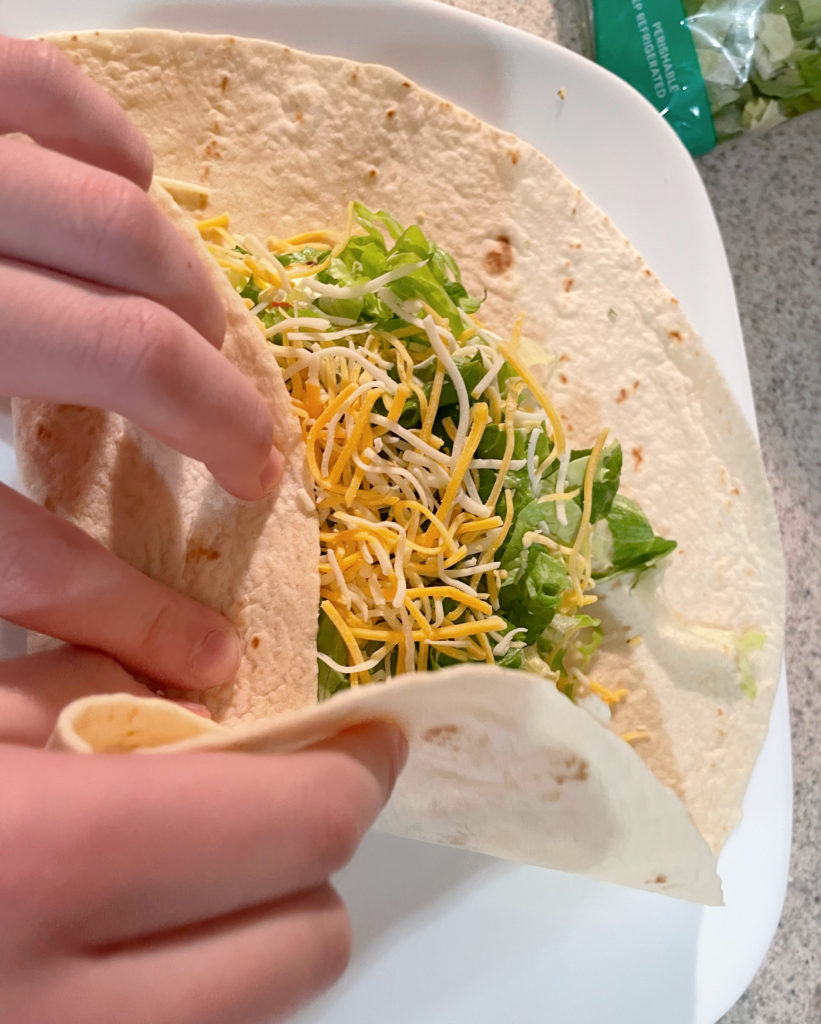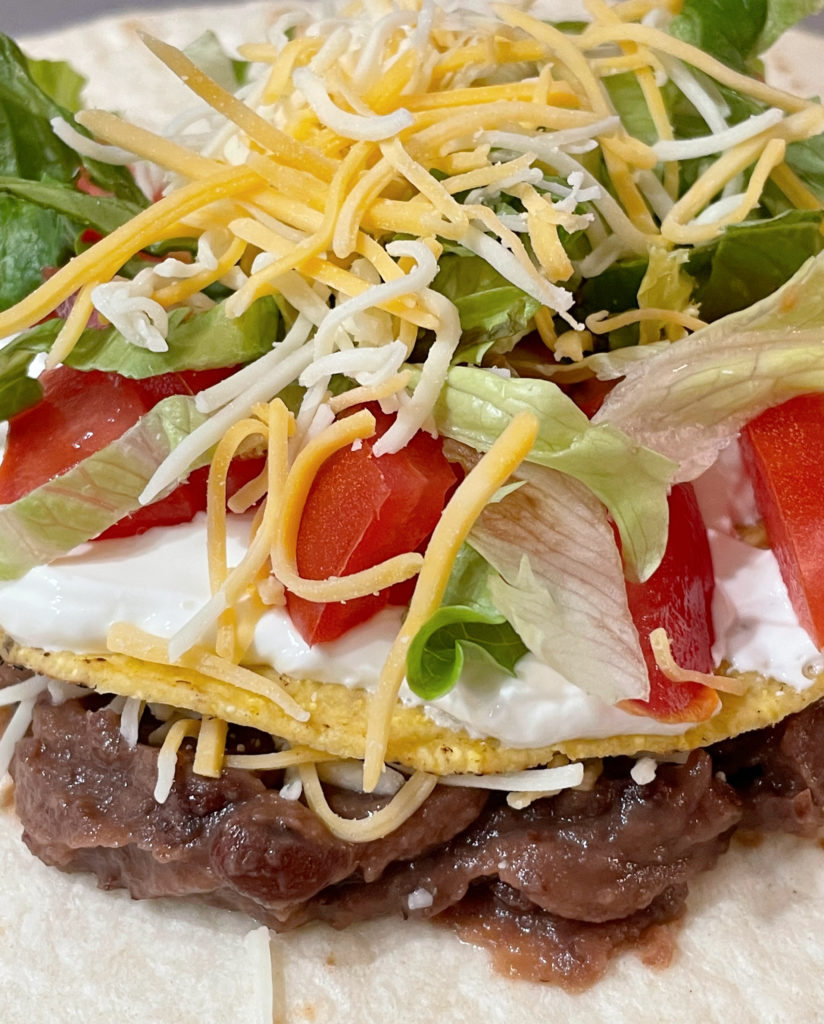 Heat up a non-stick pan (I did not need oil). I found that the easiest way was to place a spatula on top of the folded tortilla, carefully flipping it face down into the pan, and sliding out the spatula.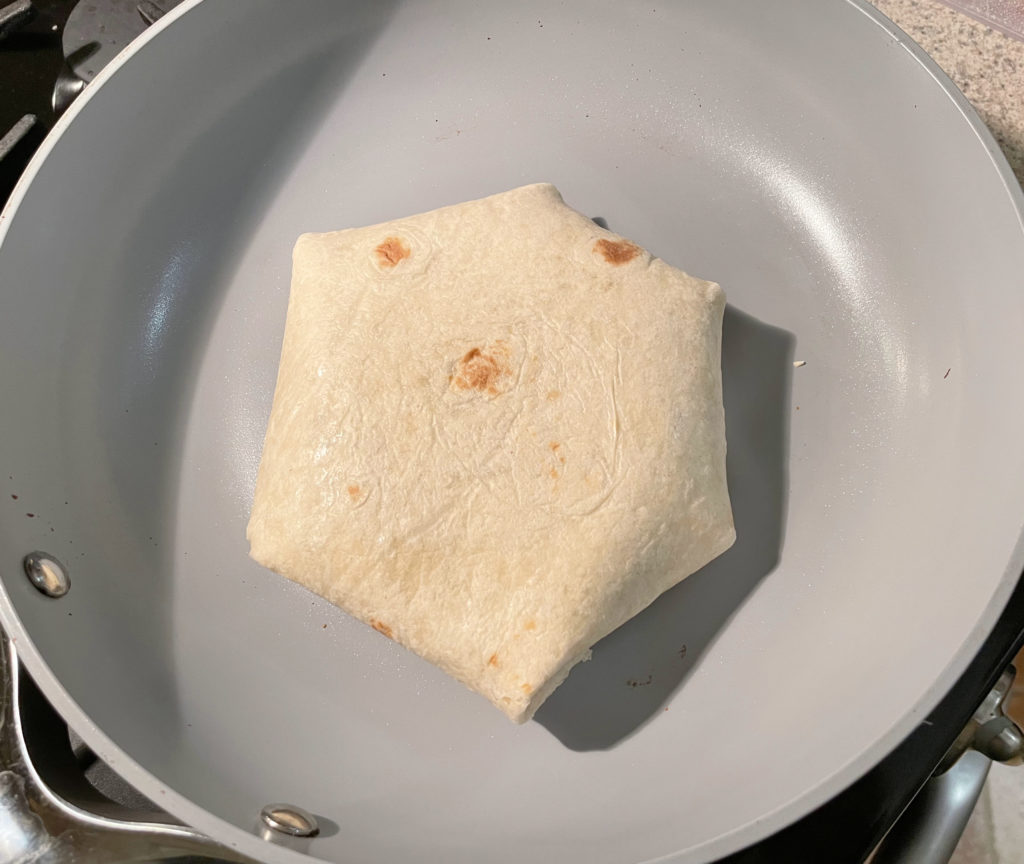 Allow the crunchwrap to brown, and flip over, browning on the other side.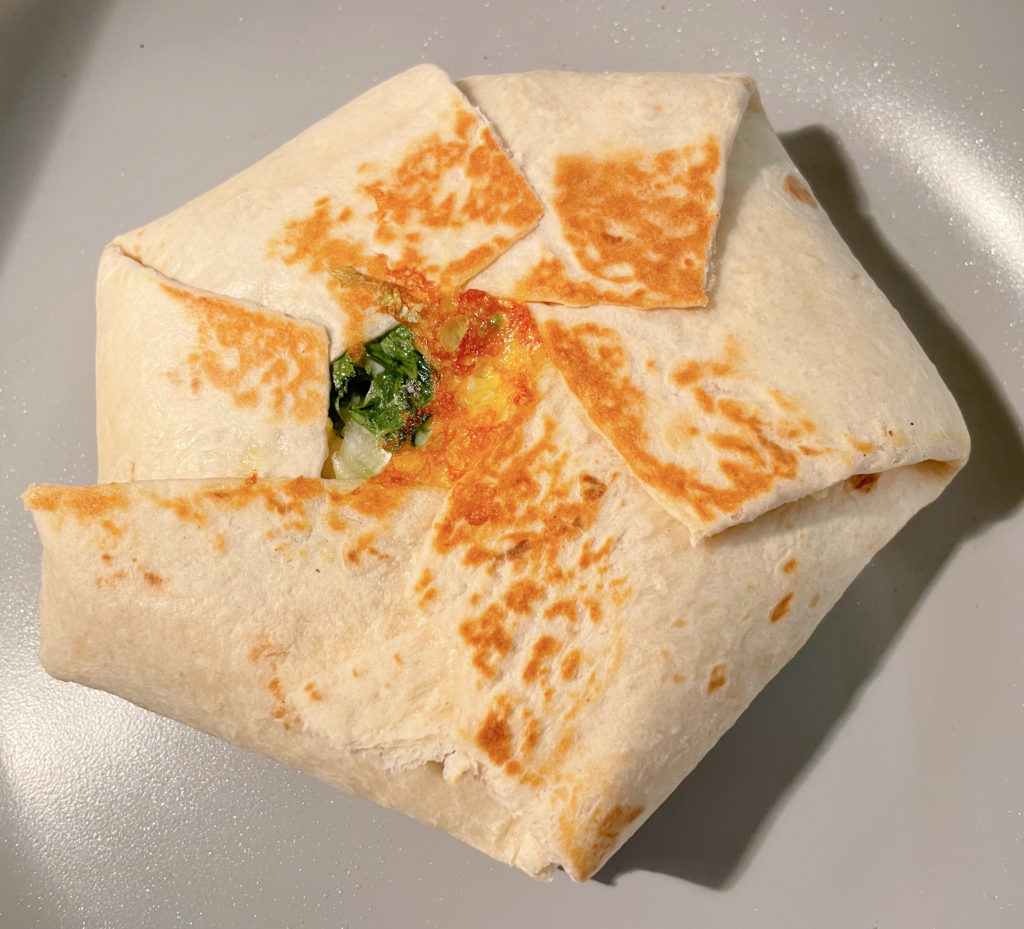 Serve right away. We thought these taste just like the vegetarian black bean crunchwraps from Taco Bell! This is a fun recipe to make with teens.
We enjoy this with some spicy hot sauce.