I love tomato soup, but so many soups are sweet, so I turned to making my own. I was also intimidated at the thought of making tomato soup, and while I did manage to chop my finger chopping onions for this recipe, I will say that this recipe really is quick and easy! It pairs well with grilled cheese sandwiches.
I read that tomato soup should be prepared in a nonreactive pot, which would include stainless steel, ceramic, glass, and metal cookware with enamel coating. For this recipe, I used a nonreactive Dutch oven pot.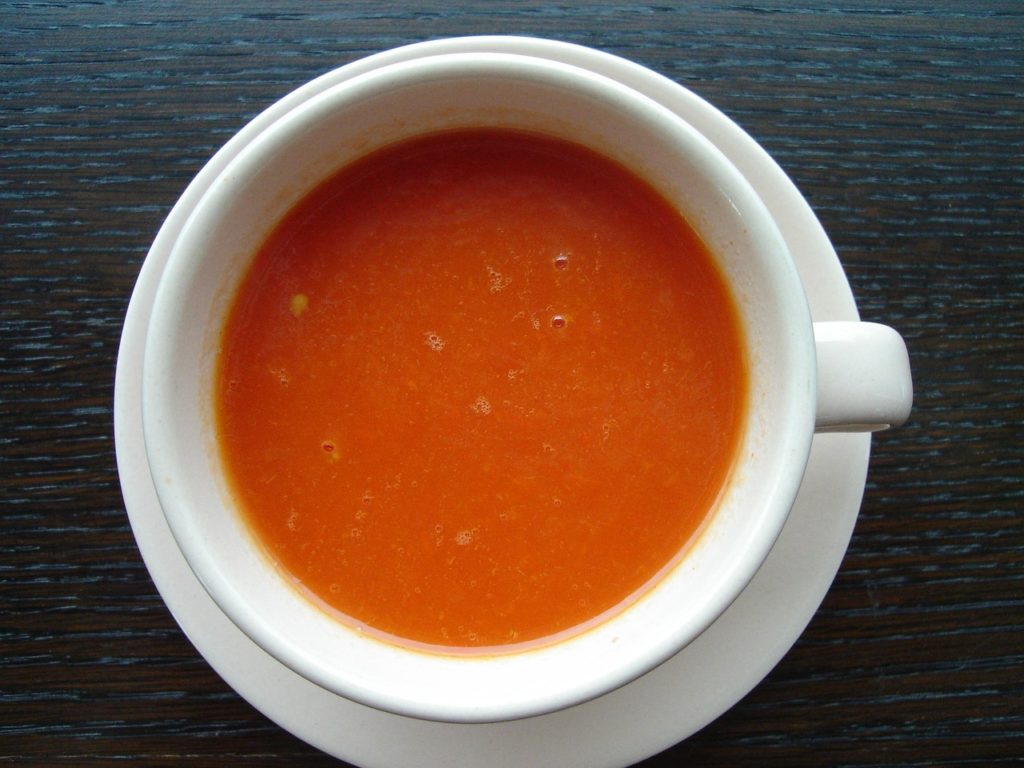 Ingredients
Butter (approx 4 tablespoons)
2 onions (yellow, chopped)
Garlic (about 3 cloves)
Crushed tomatoes – two 28 oz cans of San Marzano or similar
Vegetable Bouillion
Black Pepper
1/2 cup heavy cream
1/3 cup Parmesan cheese
Optional:
~ you can adjust taste with sugar if desired, approx 1 tbsp
~ basil, approx 1/4 cup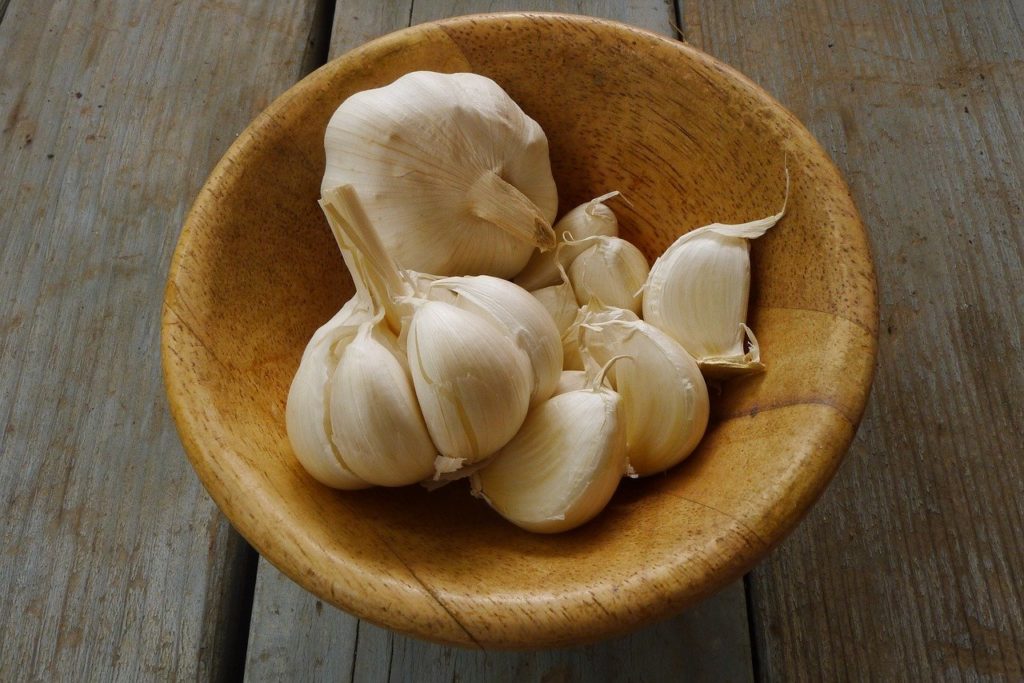 Directions
Melt the butter in a pan, then saute onions until softened and starting to turn golden.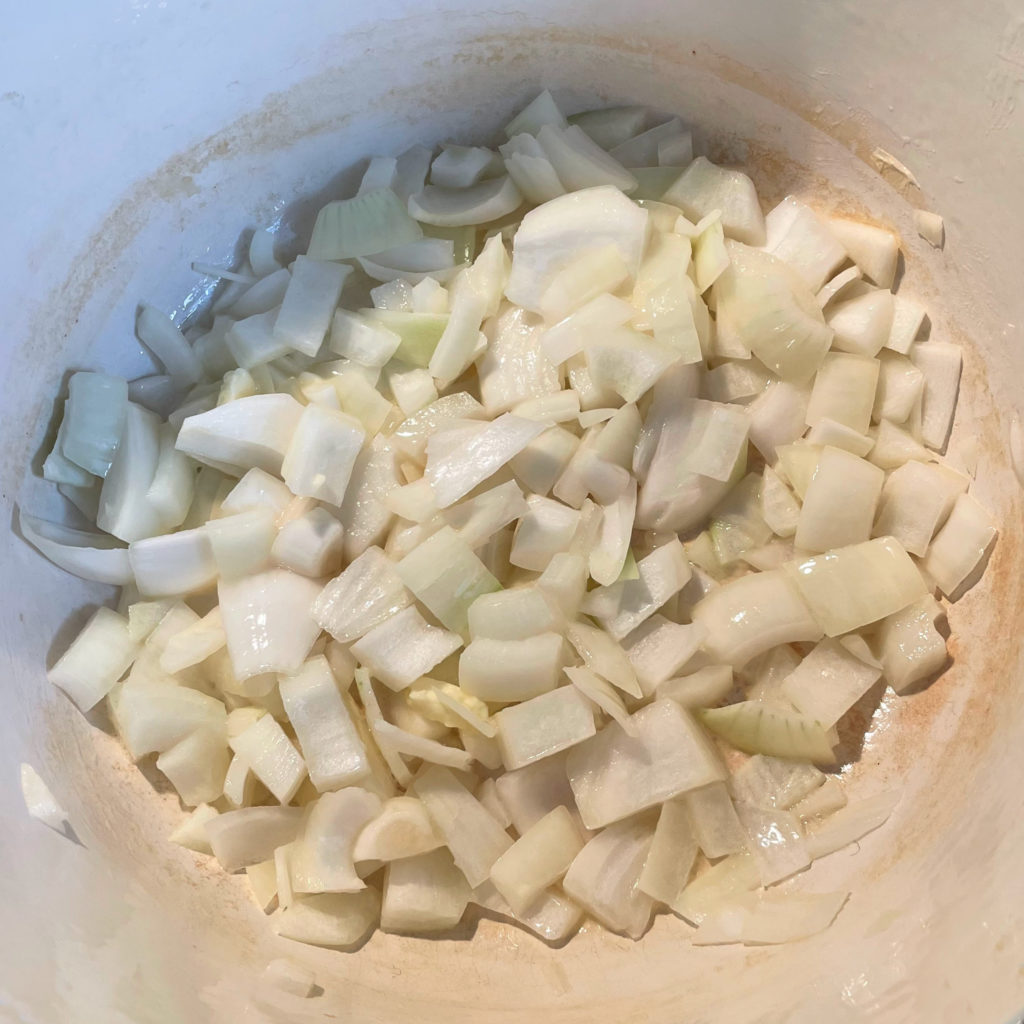 While the onions or cooking, or at the same time you chop the onions, press the garlic. I recently learned that it is good to let chopped or pressed garlic sit for 10-15 minutes before cooking, as you want the compound allicin to form, which has health benefits.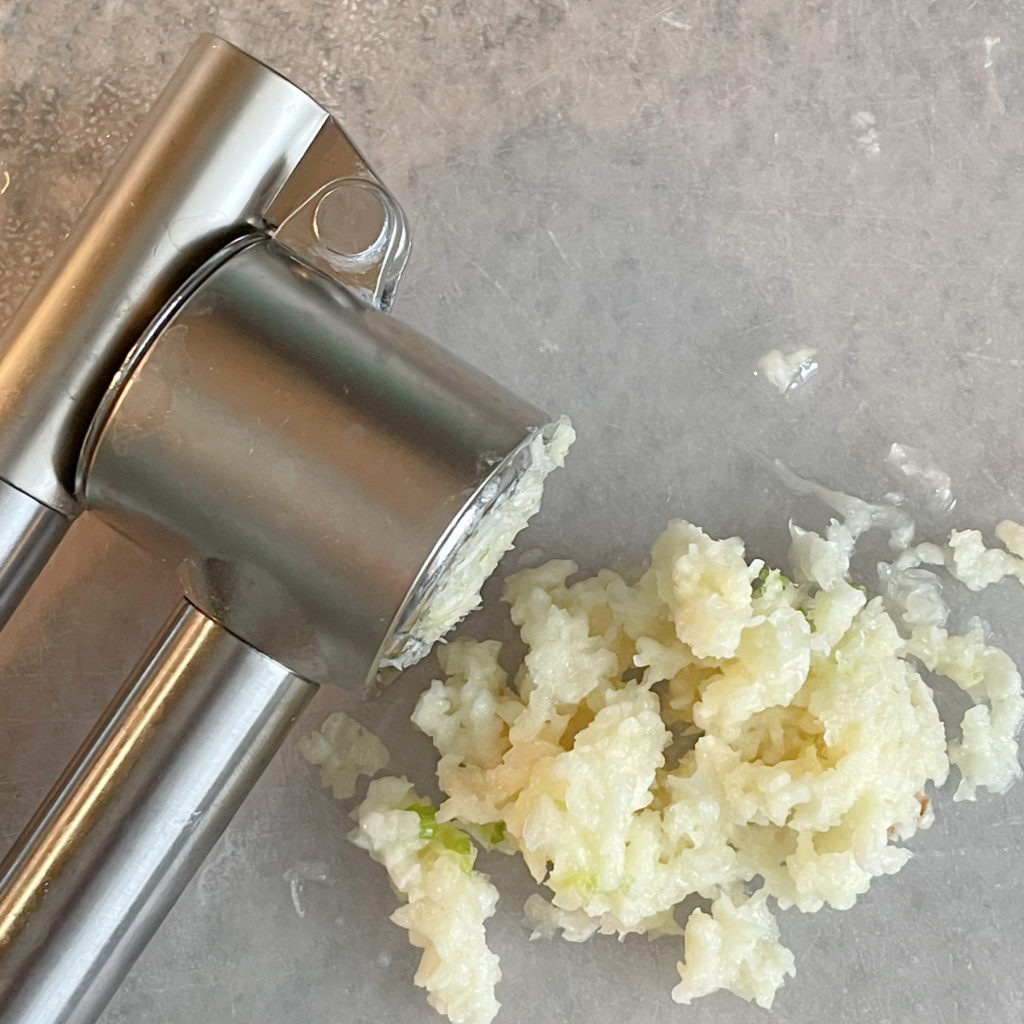 Add the minced garlic and saute another minute or two.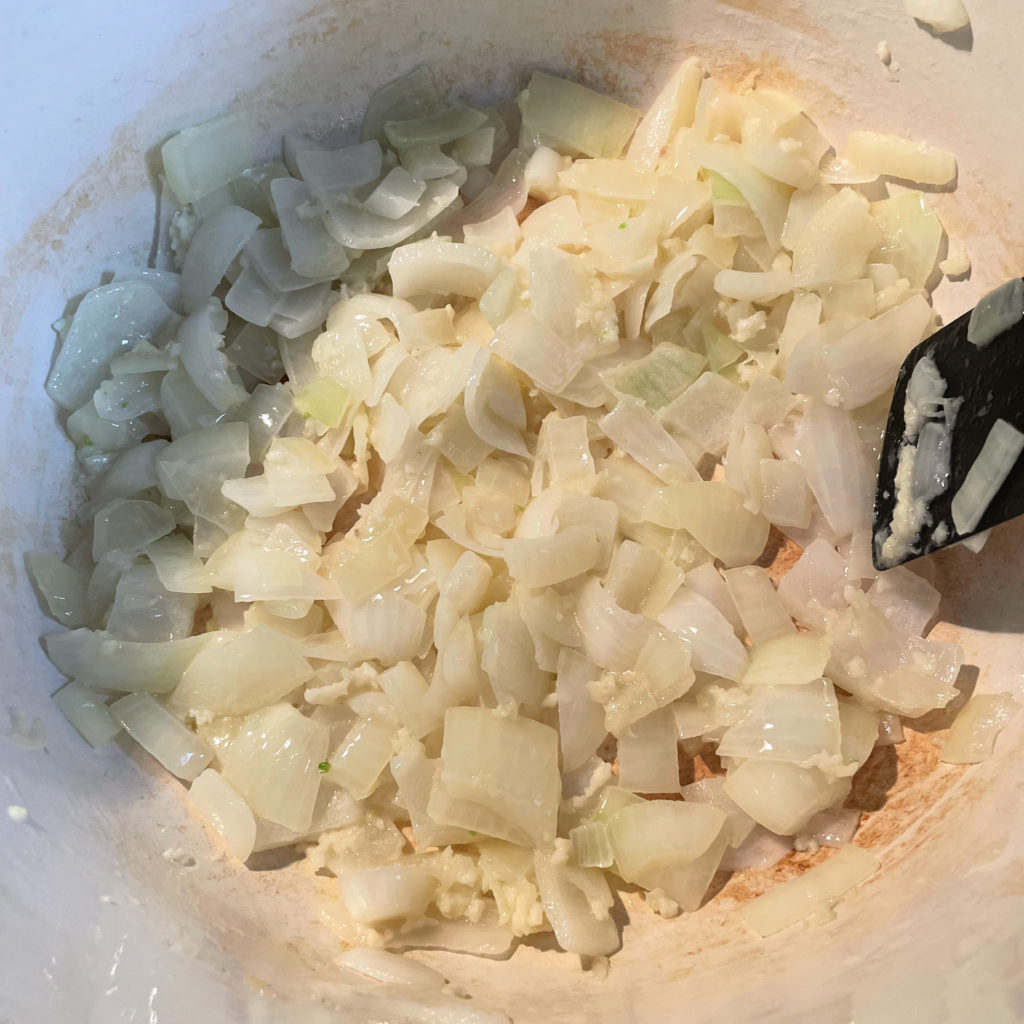 Stir in the two cans of crushed tomatoes, 2 cups vegetable broth, and black pepper.
For this recipe, I have been using Pastene San Marzano "style" tomatoes, which seems to work well. My local store doesn't have others, and this tasted pretty good.
My go-to vegetable bouillon is this Better than Bouillon, which I always keep well-stocked in the pantry.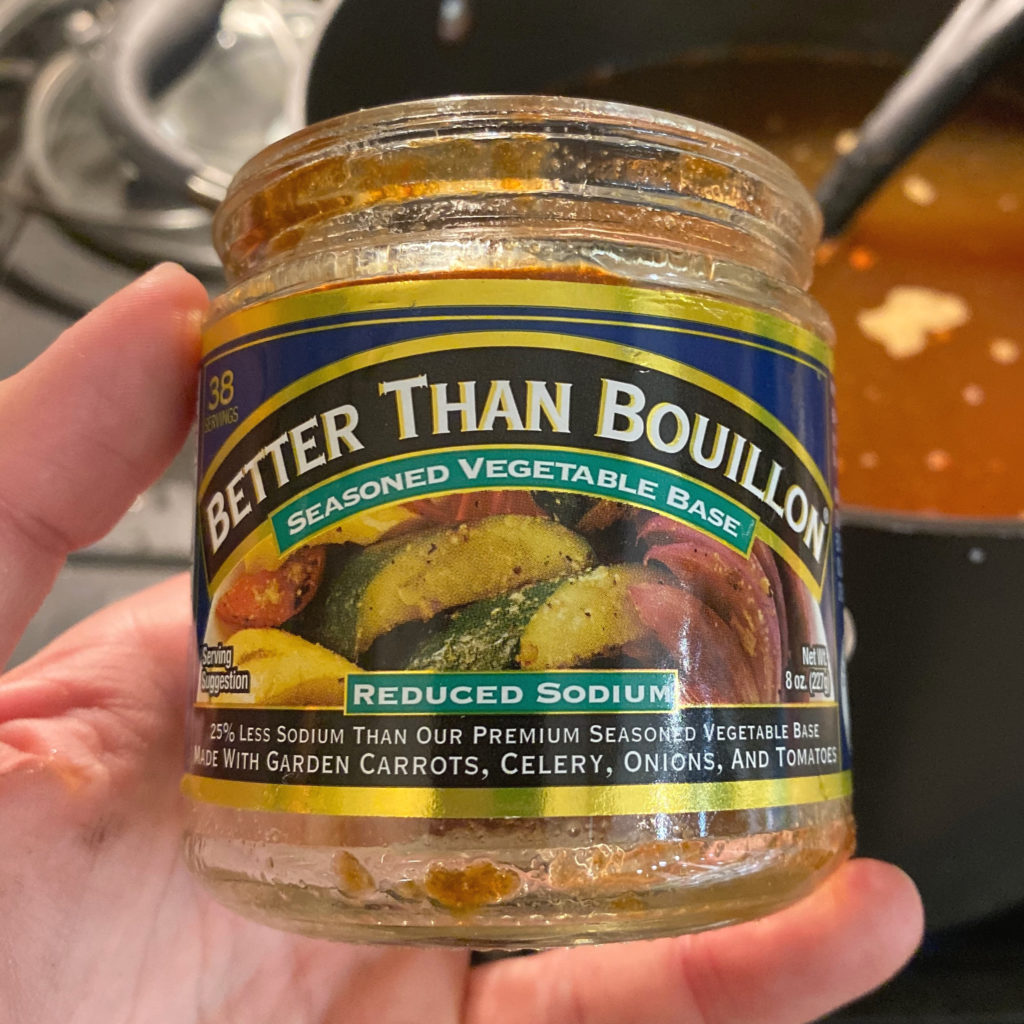 If you wish to add in basil, you can add it in now. I do not like a strong basil taste, and the tomatoes I bought already had basil added in, so I did not add extra.
Simmer for about 10 minutes.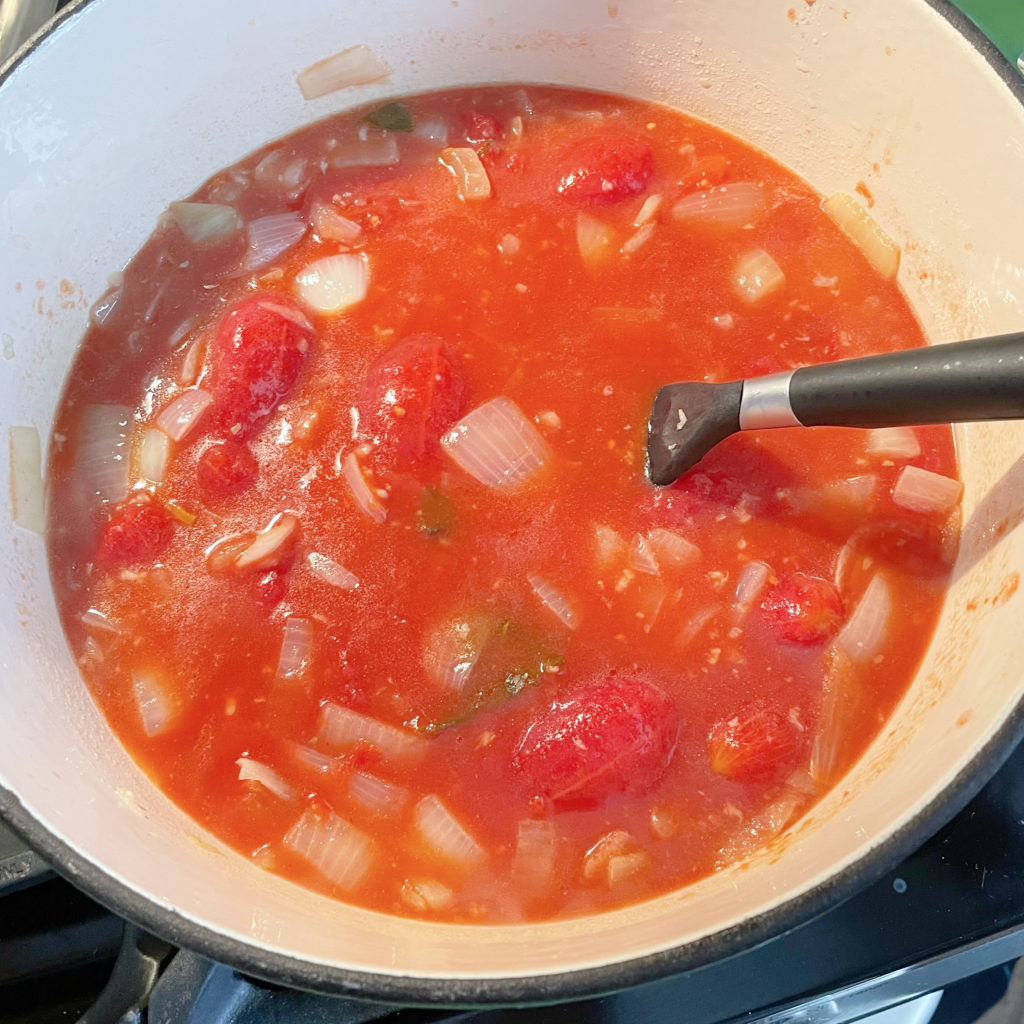 Use an immersion blender to blend until you reach your desired texture. You can use a blender if needed, but be extremely careful when using warm or hot liquids in a blender, as it creates pressure and can cause the lid to come off etc.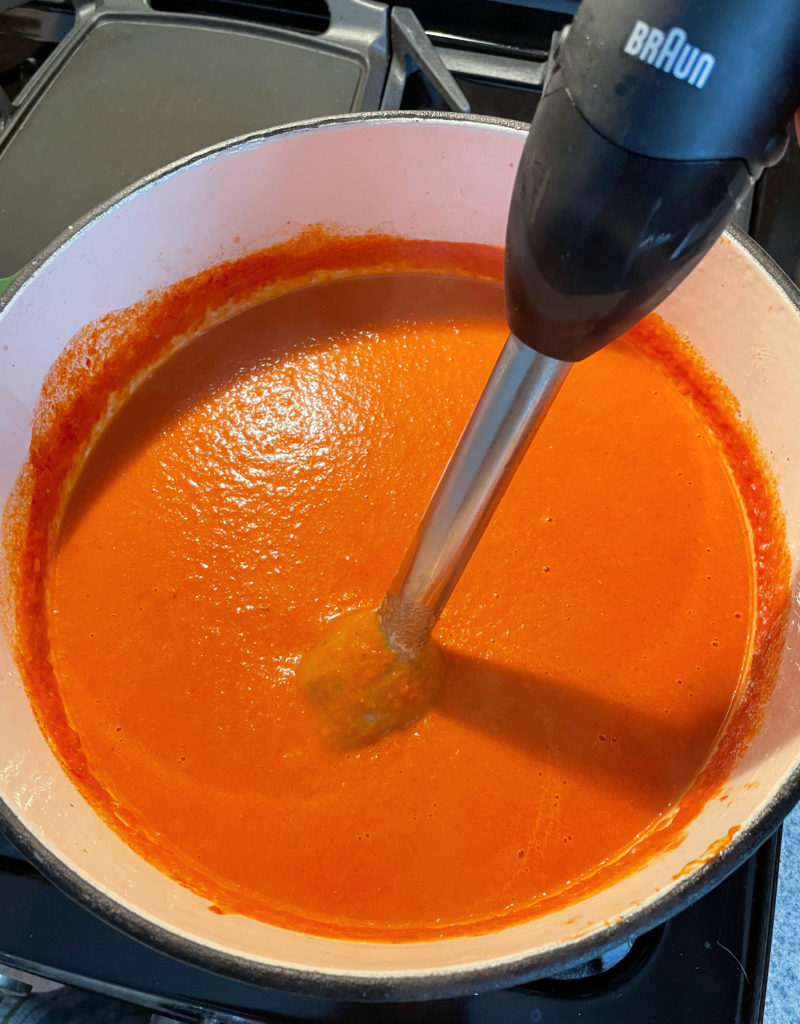 I prefer a smooth soup, no chunks.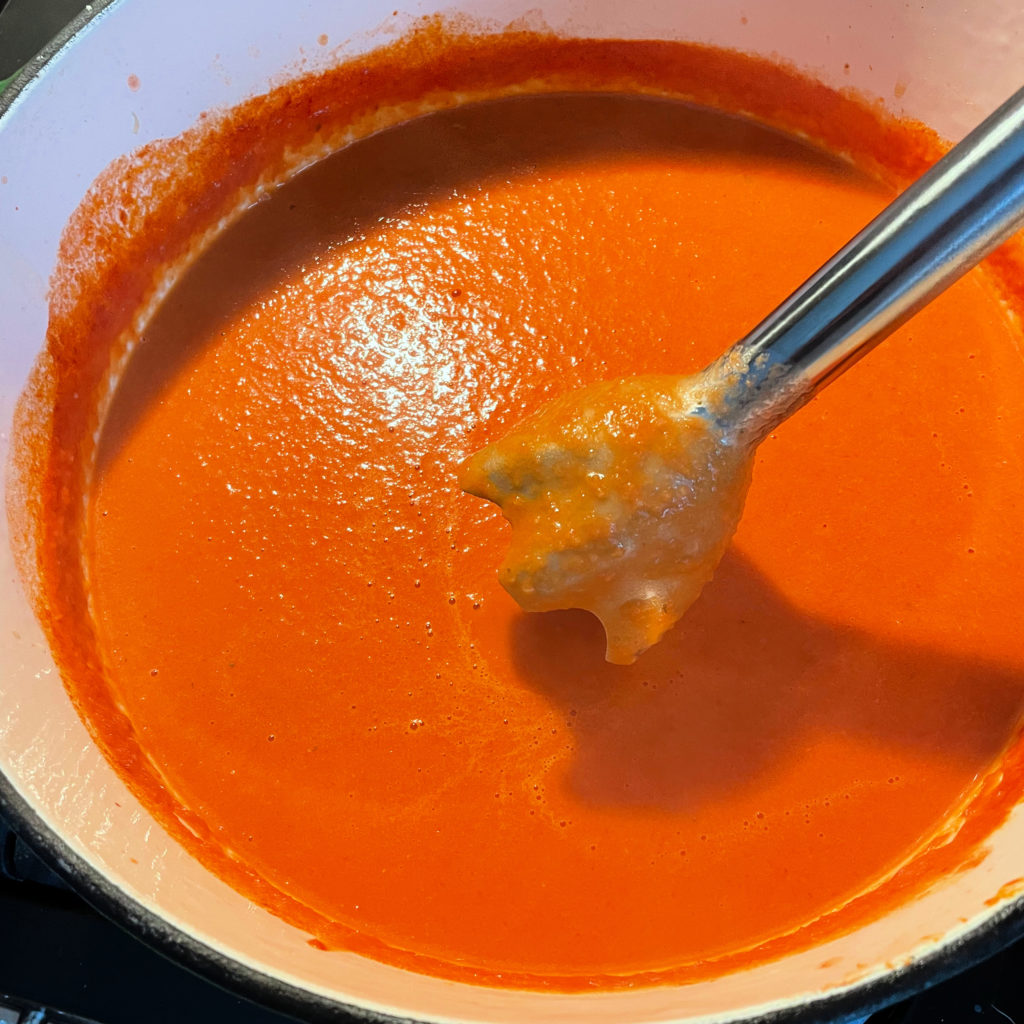 Add in heavy cream and parmesan, simmering until blended.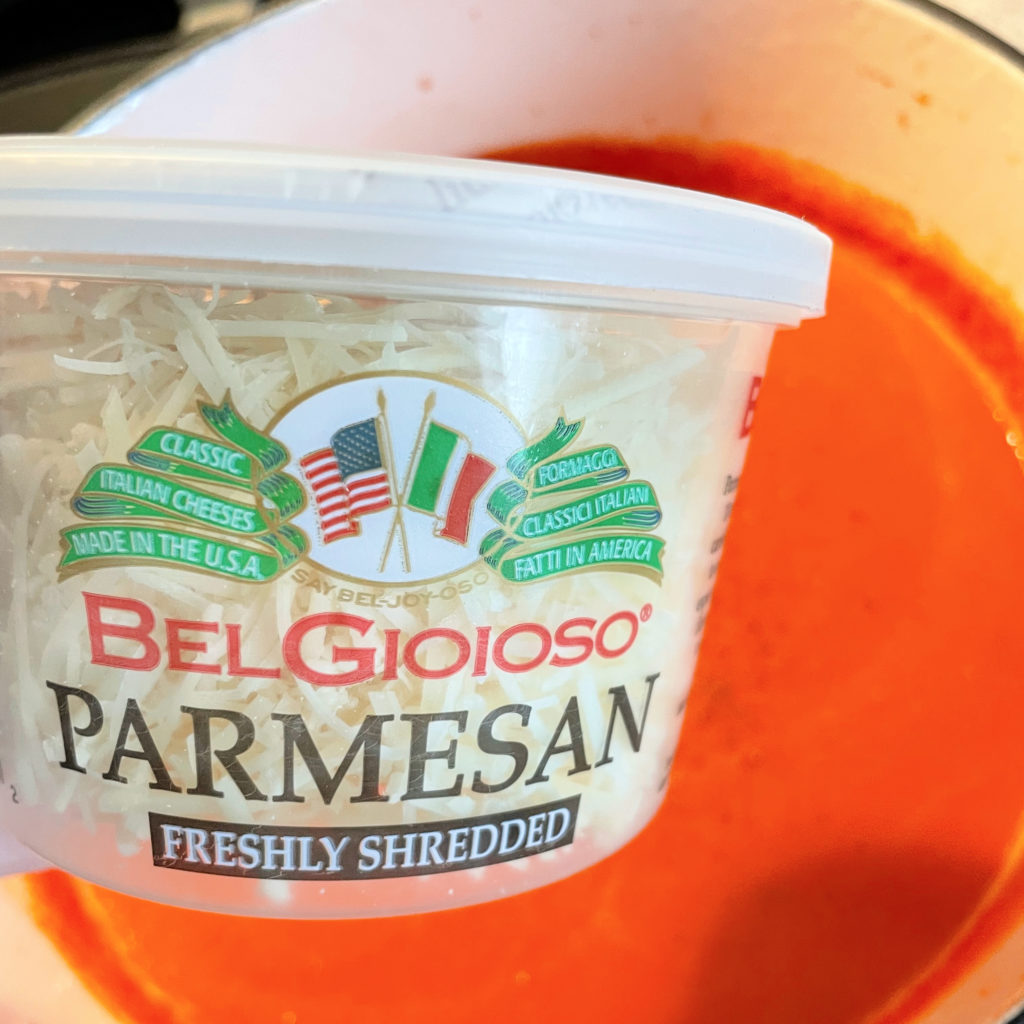 Top with parmesan, and garnish with basil if desired.