I came up with this recipe while stuck home in isolation. This is a wonderful soup that has a nice balance of grains and veggies, and it is a pretty versatile recipe, too (depending on what you have in your pantry!).
Ingredients:
~ Wild rice (I used 1 cup dry, cooked)
~ Broth: mushroom, vegetable, umami (whatever you prefer) (I used about 32 oz)
~ Veggies: carrots, celery, onion, garlic (your choice) (I used 1 carrot, 1 stalk of celery, and 2 garlic cloves)
~ Optional: turmeric, heavy cream, other seasonings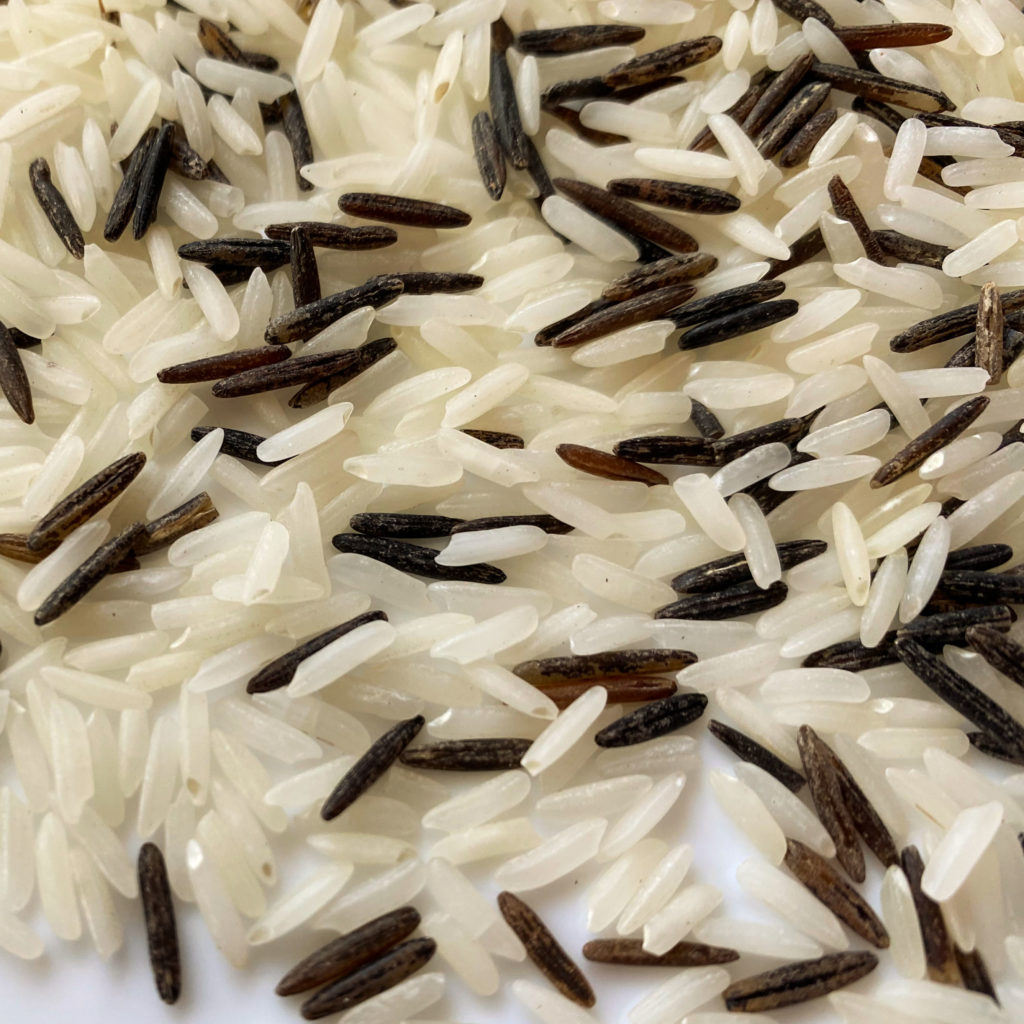 Begin by cooking your rice. Make sure you don't overcook it; if anything, you want it to be a little al dente since it will absorb moisture from the soup broth.
Chop your veggies. Here is where you can really pick whatever veggies you have on hand!
I sauteed my veggies until the garlic was starting to cook. Keep an eye on the mixture as you do not want to burn your garlic or any other ingredient that may be prone to burning or overcooking.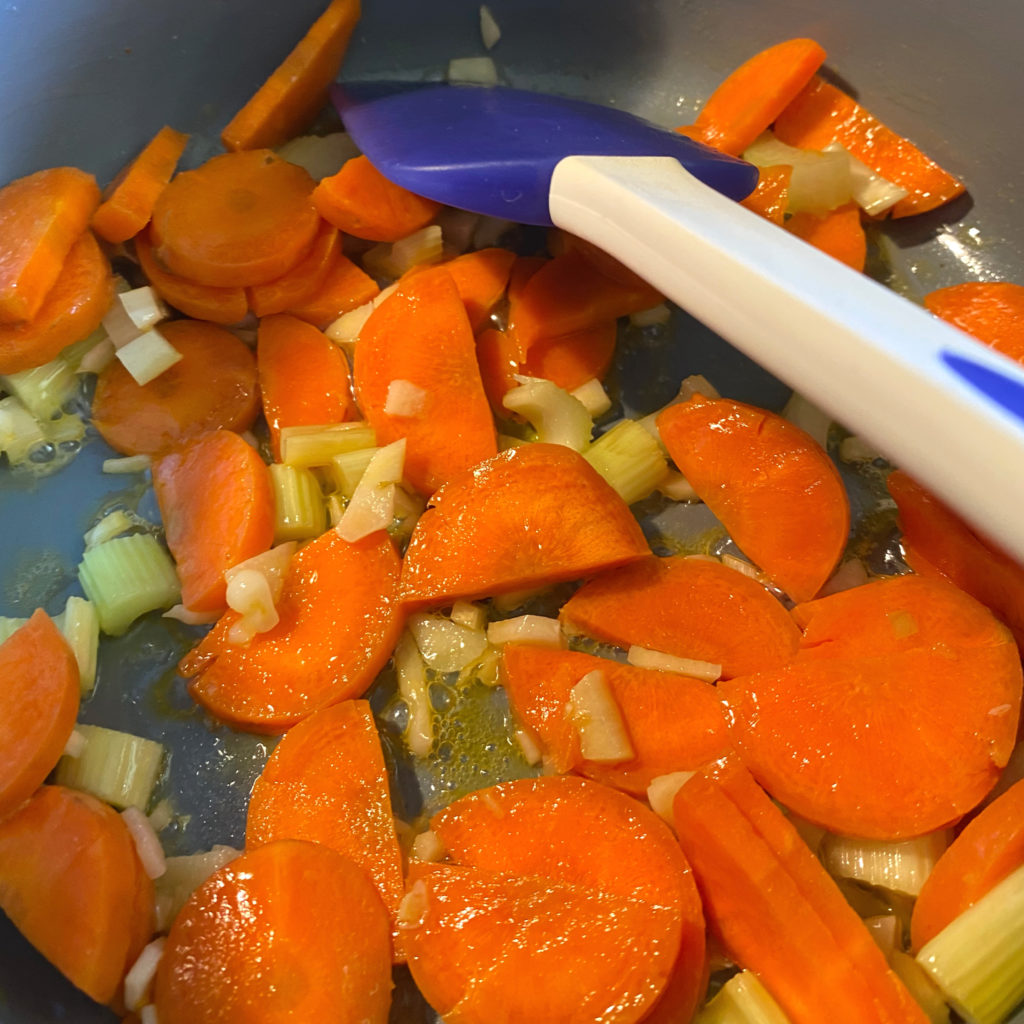 If you use onions, you would want to saute those until they start to become translucent.
Add your broth and cook until your veggies are the desired consistency. For this recipe, the carrots were the firmest vegetable, so I cooked the carrots until they were beginning to soften, but still had a little firmness to them.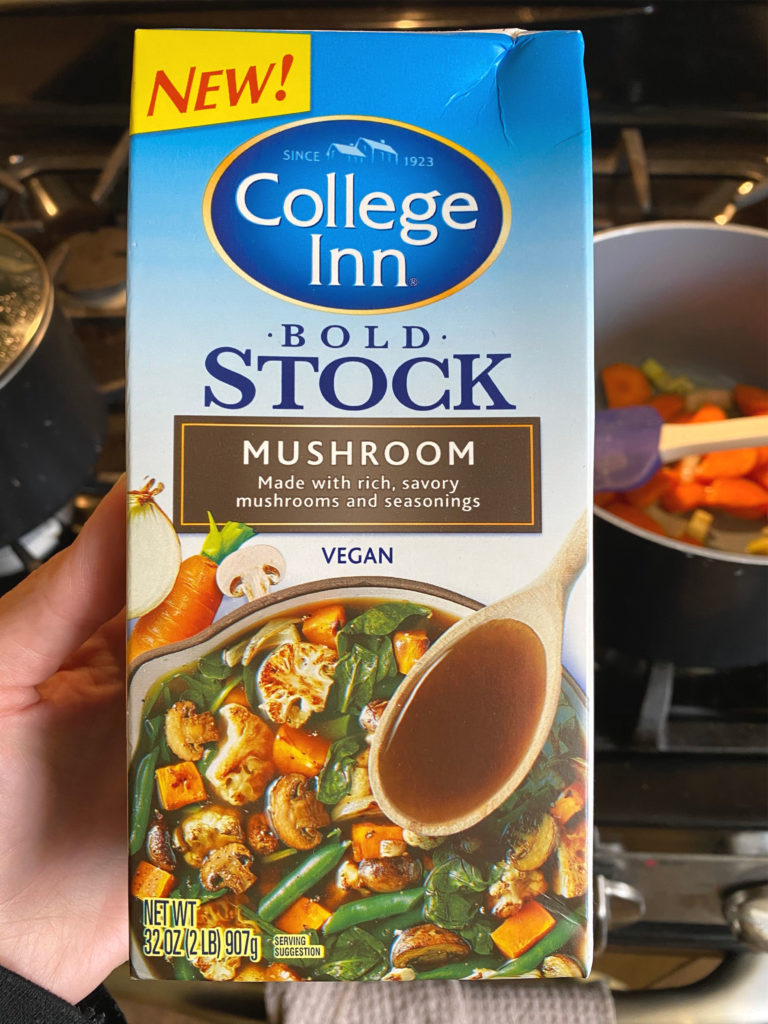 Add in your rice and any other seasonings. You can adjust the amount of liquid as desired. Also keep in mind that if you have leftovers, it will soak up some broth as well.
I ended up adding some umami powder to my vegan stock, to add some extra flavor. If you don't have mushroom stock or umami, that is fine – you can go with whatever bullion you want.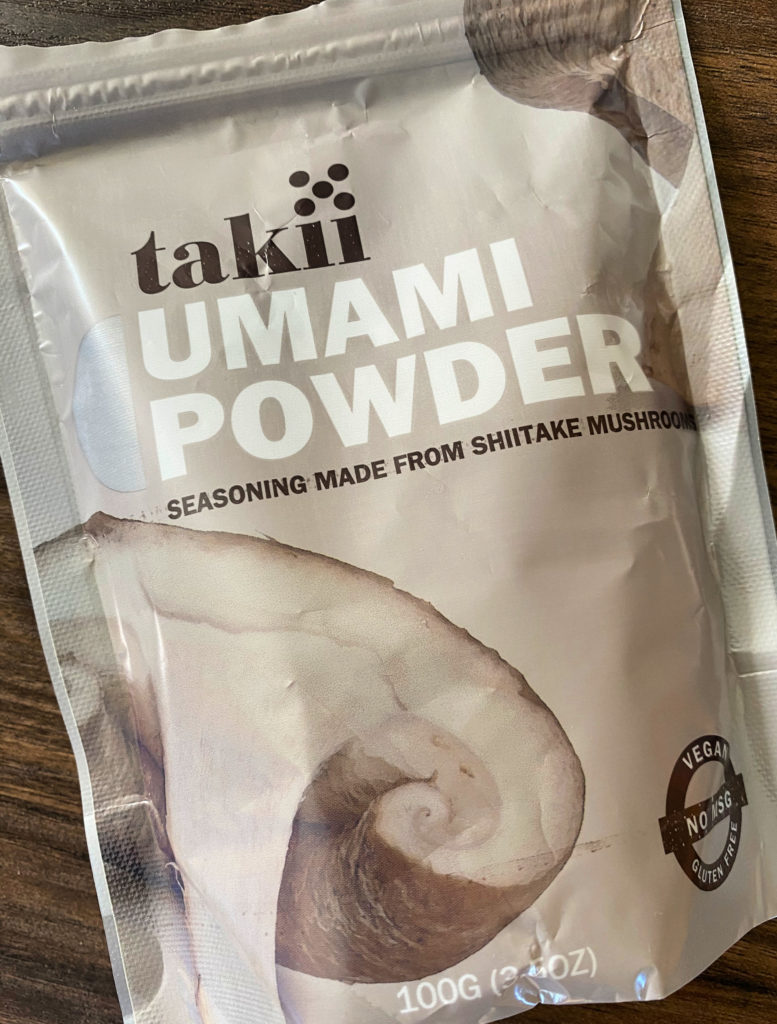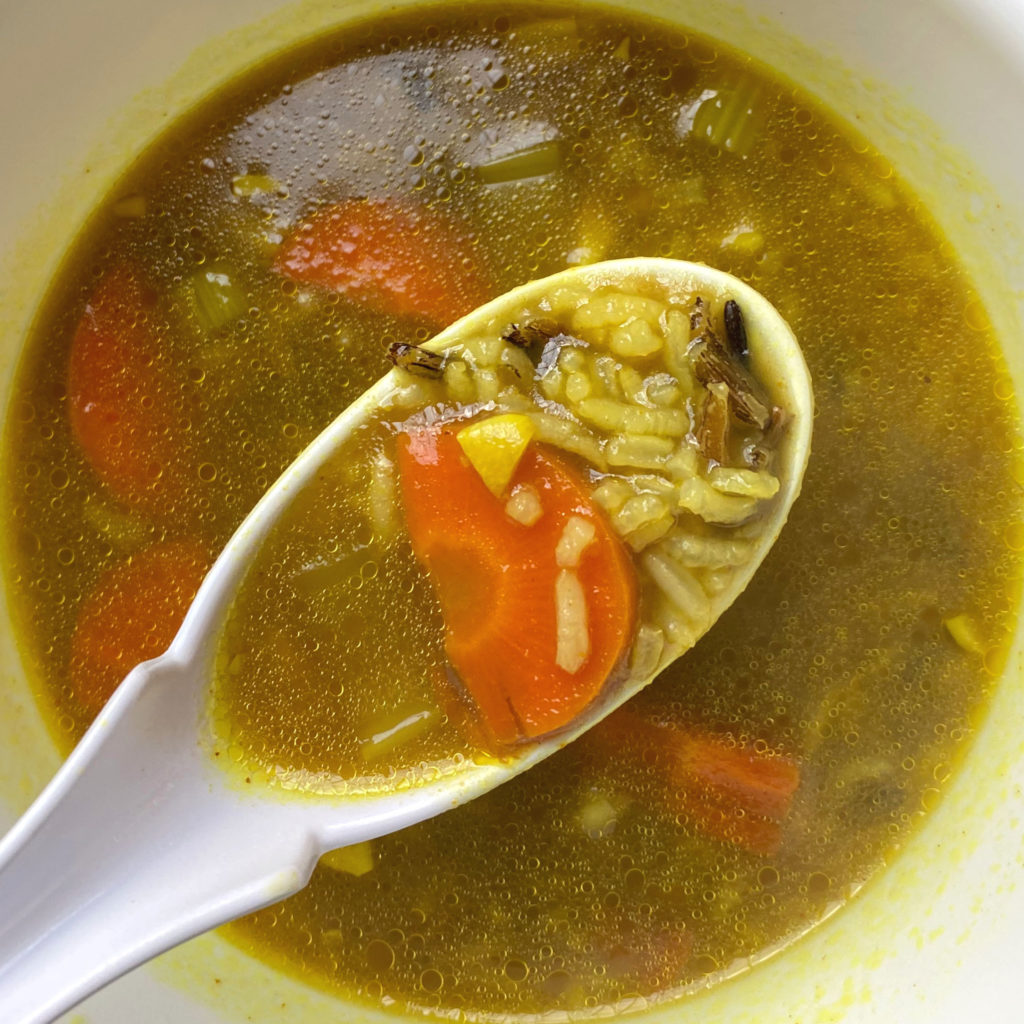 I also added some turmeric, for color and its great health benefits! (The photo below is leftover day – you can see how the rice soaked up some broth).