I like to find ways to use veggies as they start to go bad, and that is how I ended up using eggplant in pasta. This recipe is so easy, and it adds a hearty element to a pasta dish.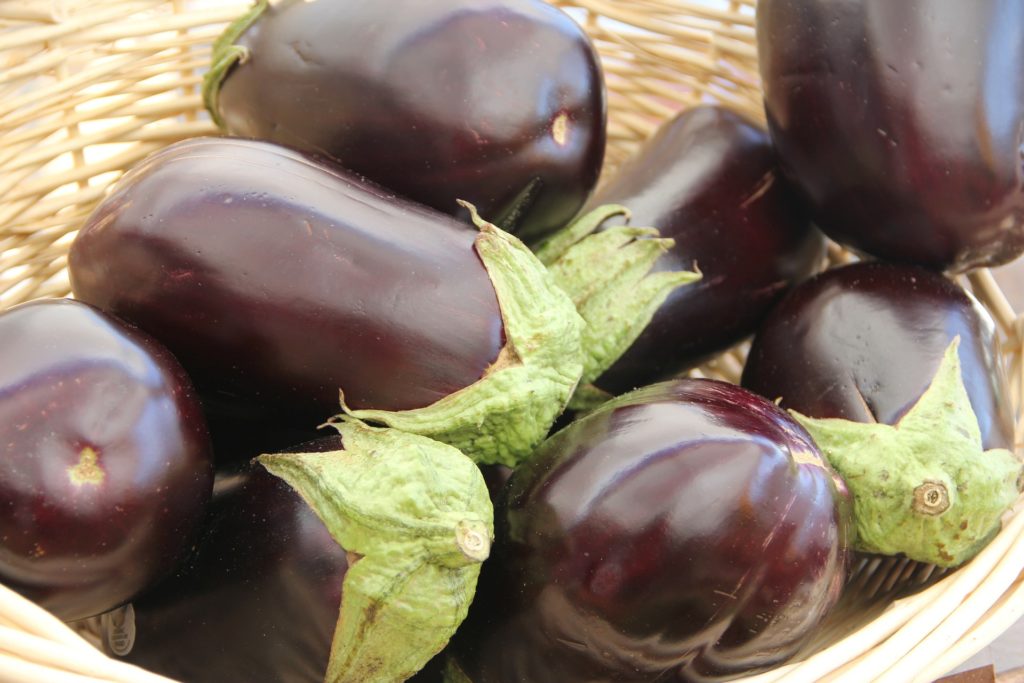 For this recipe, you need:
~ pasta of your choice
~ marinara sauce
~ eggplant
I don't usually measure out any amounts for this recipe – you are simply just supplementing your marinara sauce with eggplant, so choose your portions accordingly. I would generally go with a large eggplant, or two smaller eggplants per jar of marinara.
You can prepare your pasta according to the directions while you cook the eggplant.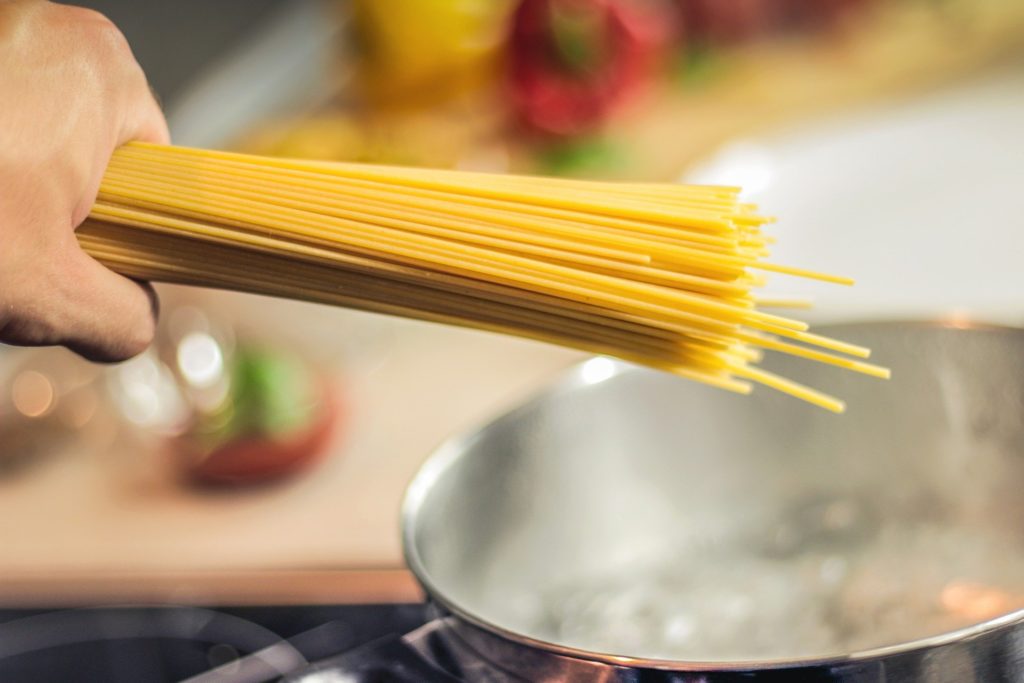 Start by cubing your eggplant. It will cook down a little bit in size, but you'll still want to go with smaller, bite-size pieces.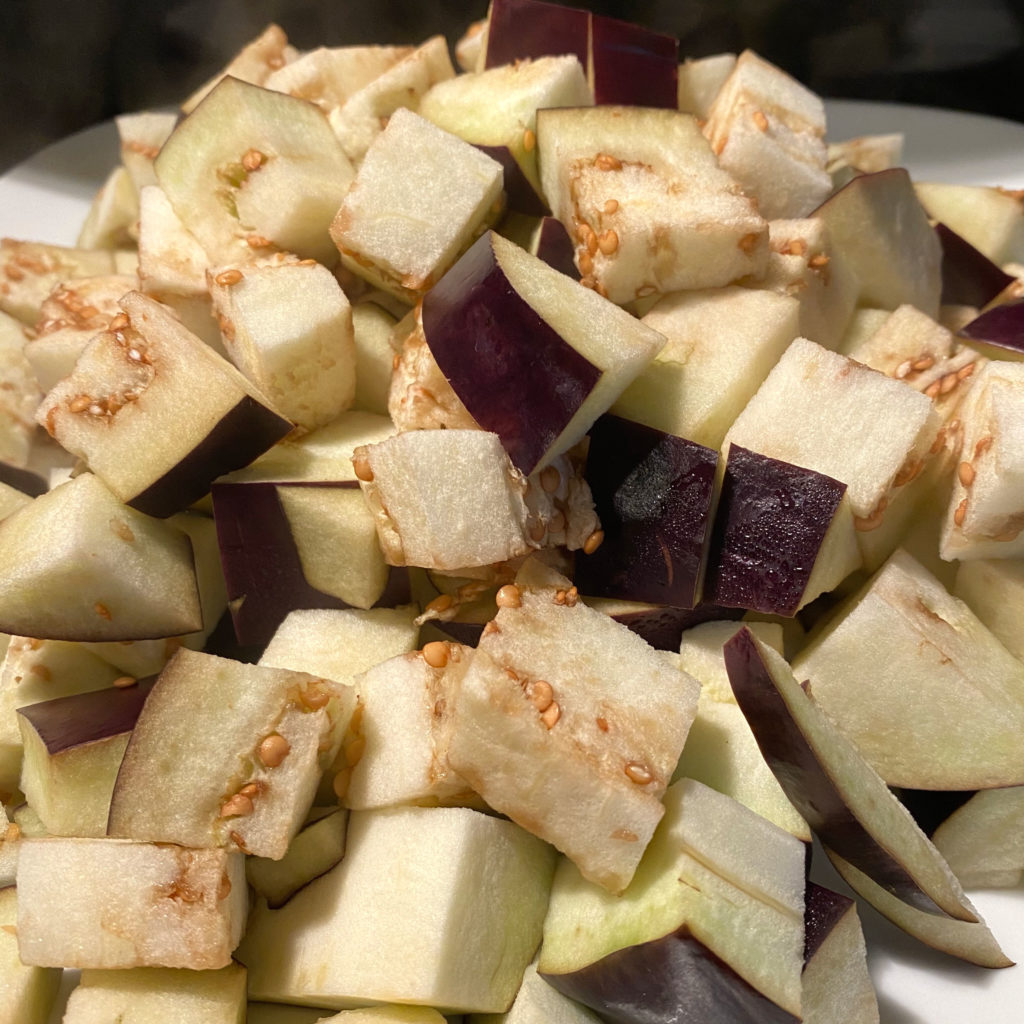 Saute your eggplant in oil, cooking it down until it becomes tender.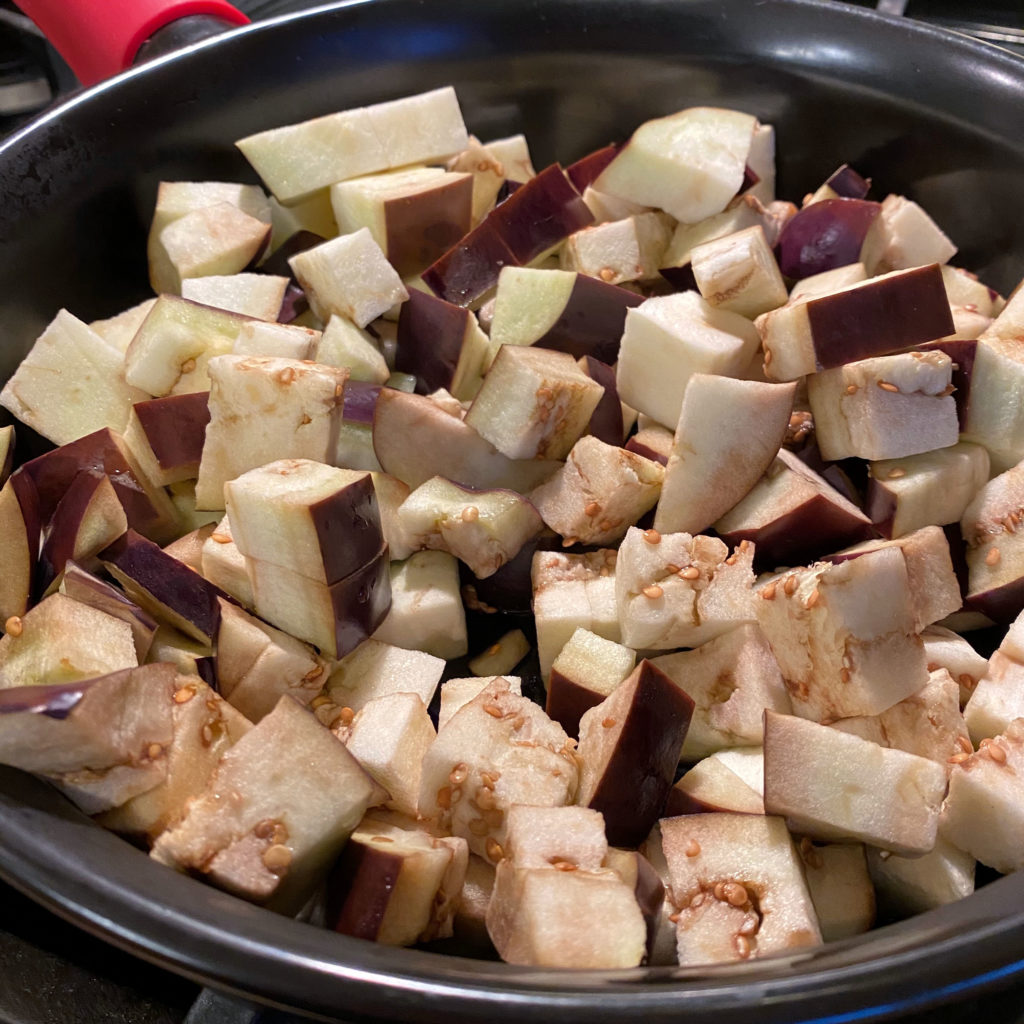 When the eggplant is tender, you can add in your marinara sauce and heat up the mixture.
Toss with your pasta, and serve. You can add cheese if desired.