This is a super easy dish to make. It doesn't take much time to prepare, and makes a good side when you are in a rush.
Ingredients:
~ small potatoes (I prefer organic, as I like to leave the skins on)
~ butter or olive oil
~ salt
~ sour cream and chives
Start by soaking your potatoes to loosen any dirt. I then carefully wash the potatoes, making sure there is no sand or dirt left on them.
Cook your potatoes. You can do this by boiling them or even microwaving them until fork tender.
Place the potatoes on a non-stick cookie sheet. Take a utensil and press each potato until it crushes – I usually use a strong serving fork or a strong spatula. You want the potatoes to break open and flatten.
Brush or toss the potatoes with butter (or olive oil, if you prefer). Sprinkle with salt. You can add other seasonings if desired (such as rosemary).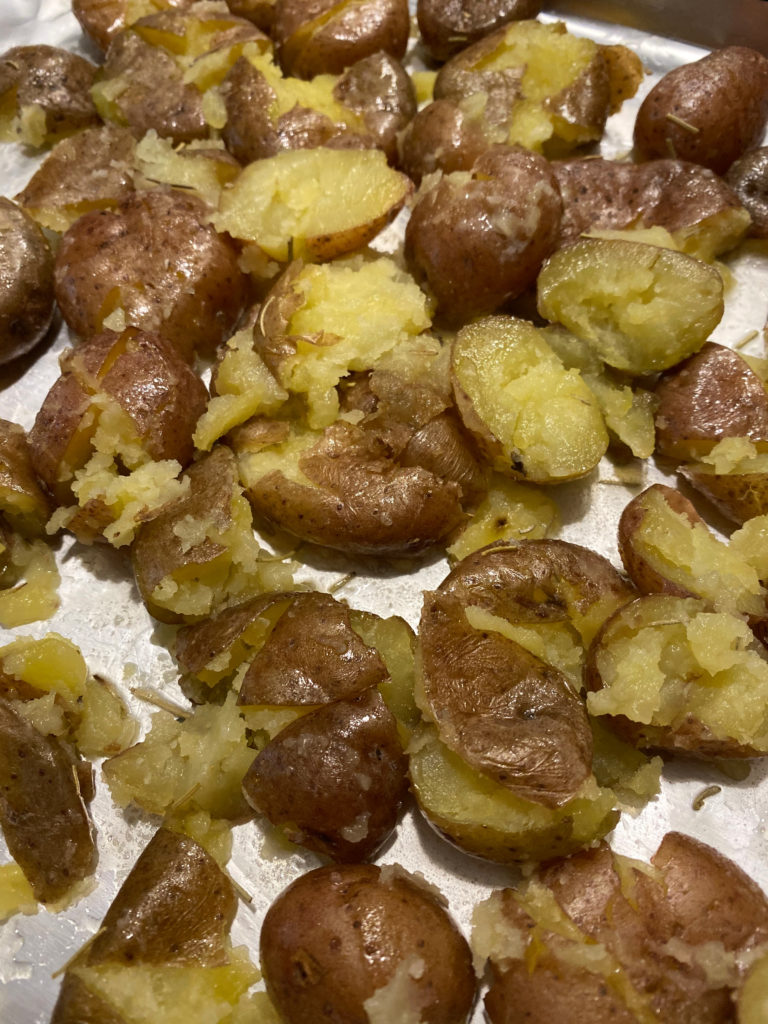 Since the potatoes are already cooked, I simply put the oven on broil and allow the potatoes to brown up. We like them to get crispy, crunchy edges.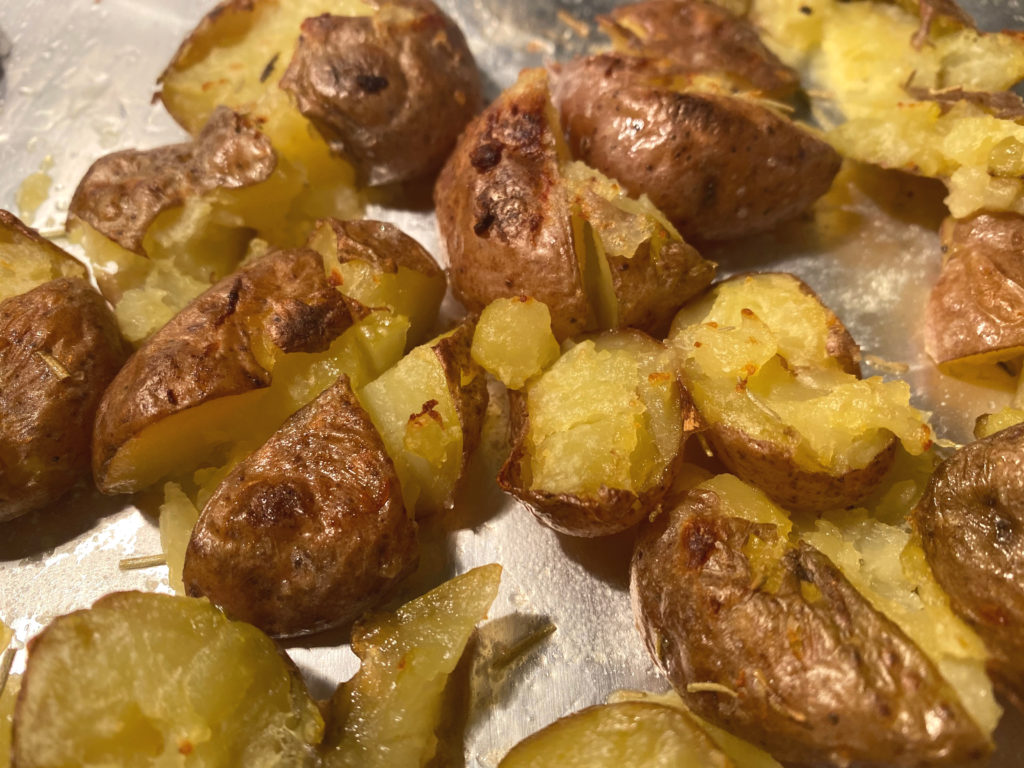 I usually serve these with sour cream and chives – so delicious! (And a great way to use up fresh chives from the garden)!