I love making different kinds of quiche, and my favorites are spinach and mushroom. This is not hard to make at all, and I like it for breakfast, lunch or dinner!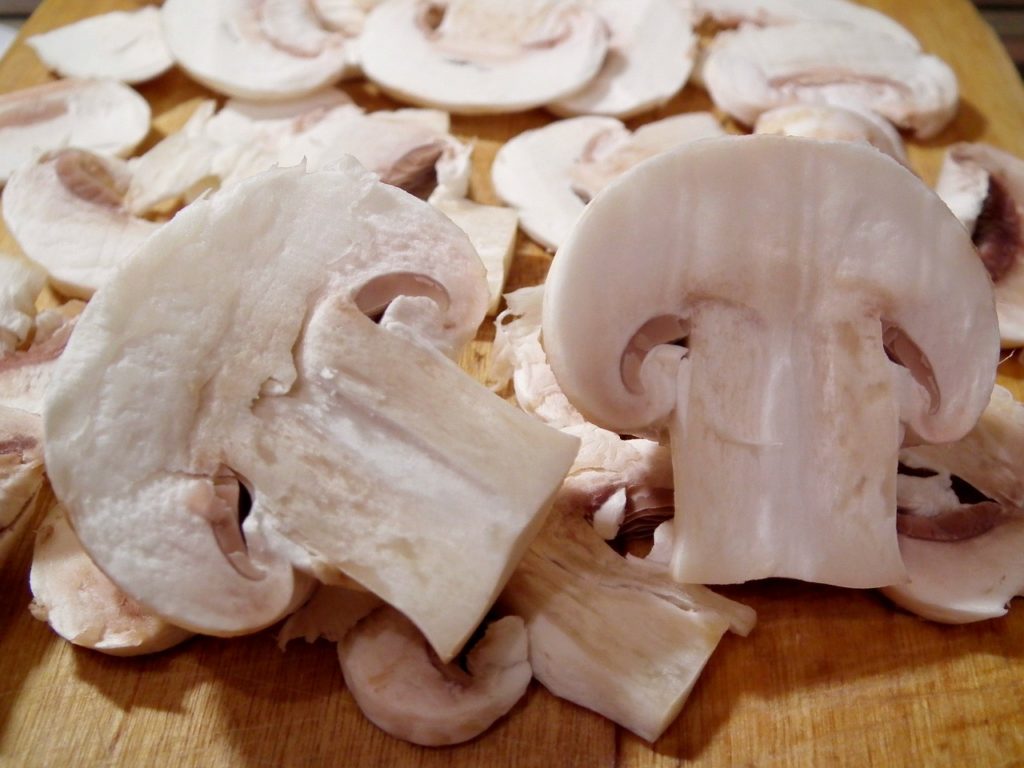 Ingredients needed:
~ Supplies for a pie crust (I buy a pre-made crust, but you can make it from scratch)
~ 6oz mushrooms (approx) – I use white mushrooms but I'm sure you could try other kinds
~ 4 eggs
~ 3/4 cup milk
~ 1 cup cheddar cheese
~ Scallions (optional)
~ Salt and pepper to taste
Preheat your oven to 350 degrees.
Grease your pie pan, and prepare the pie crust in the pan. Poke it with a fork and pre-bake.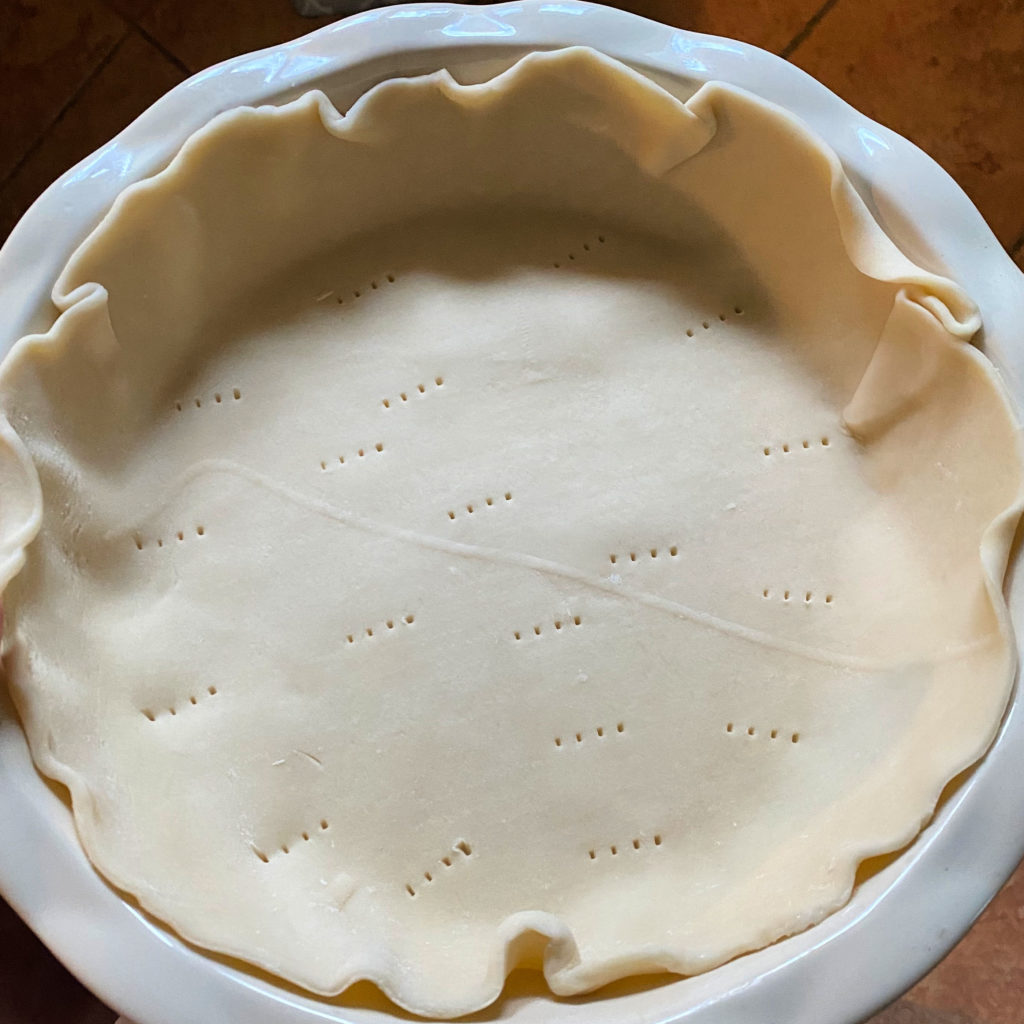 While the pie crust is baking, prepare your wet ingredients. I add chopped scallions to my recipe, but you can pick and choose what veggies you use in the quiche.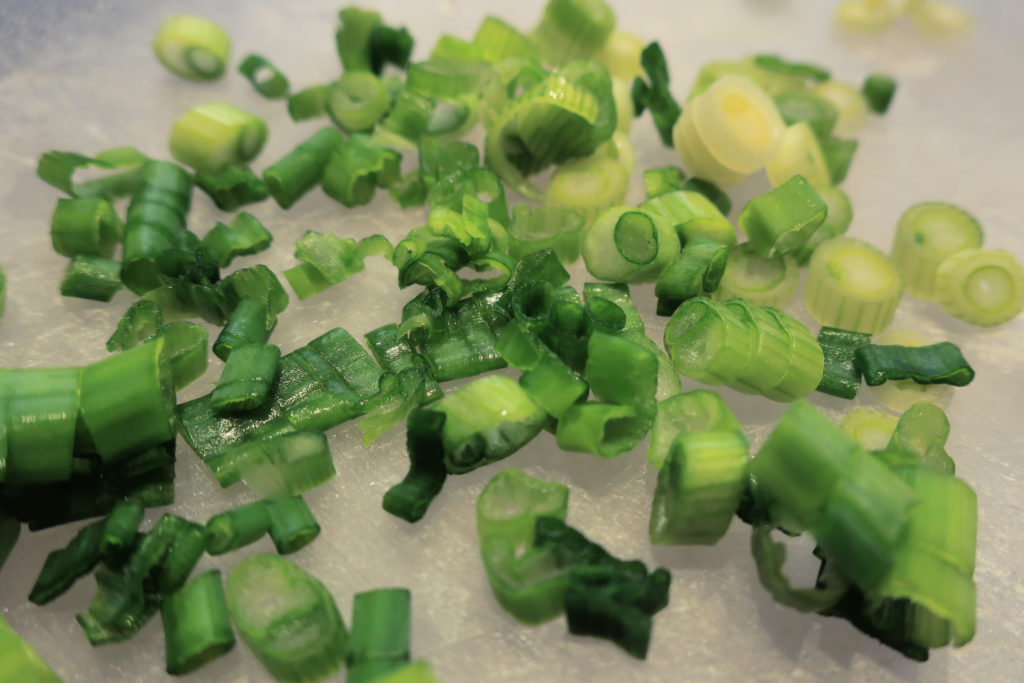 Saute the mushrooms, adding in the shallots. You want to cook them down which also helps cut down on the water content.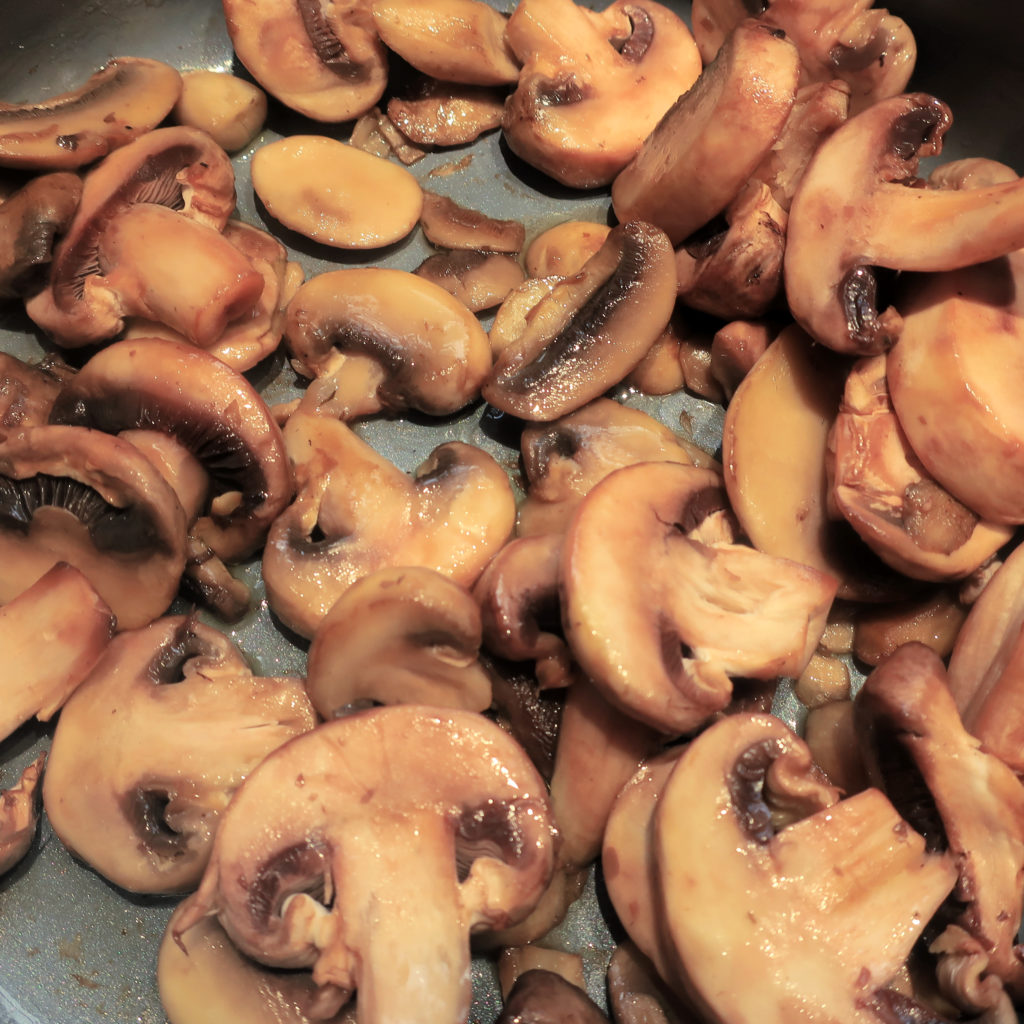 Once your veggies are ready, mix all of the wet ingredients together – eggs, cheese, milk, veggies, and seasonings.
When the pie crust looks like it has been baked, take it out of the oven and pour the filling in the pie. The crust shrinks down a little when it pre-bakes, and the filling usually comes up high on the crust. The crust will puff up a little as it bakes, but even if it goes a little over the crust, I don't mind.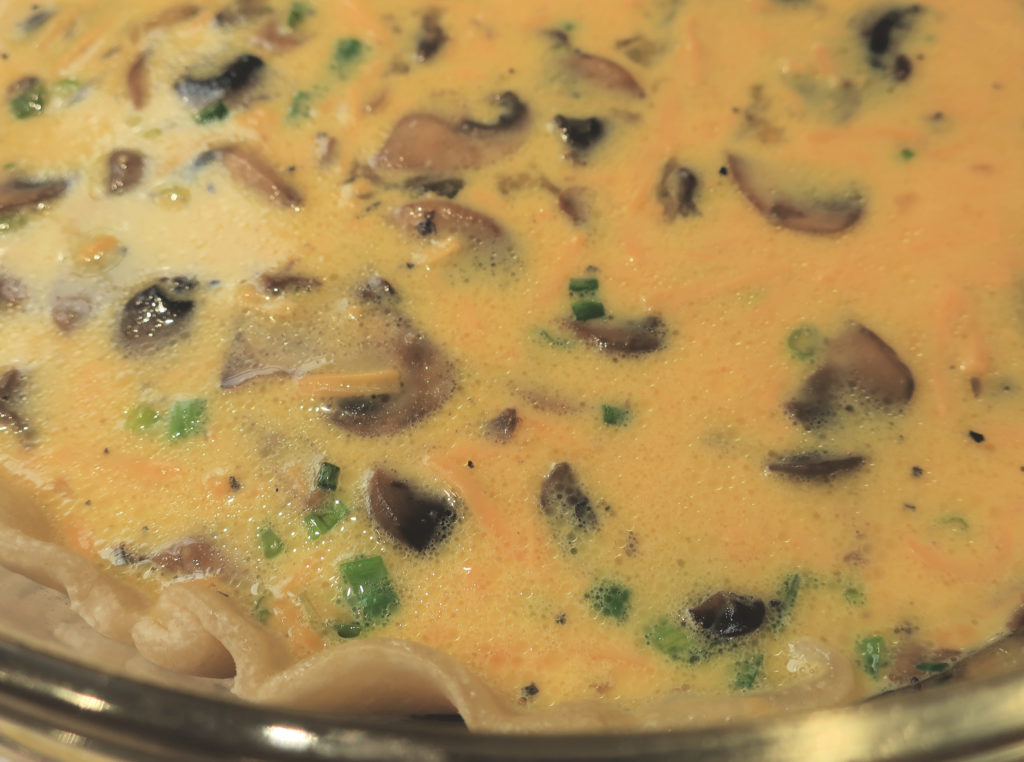 Bake for 30-40 minutes, until pie looks golden on top.
I usually allow to cool a little bit before serving, because it seems to set.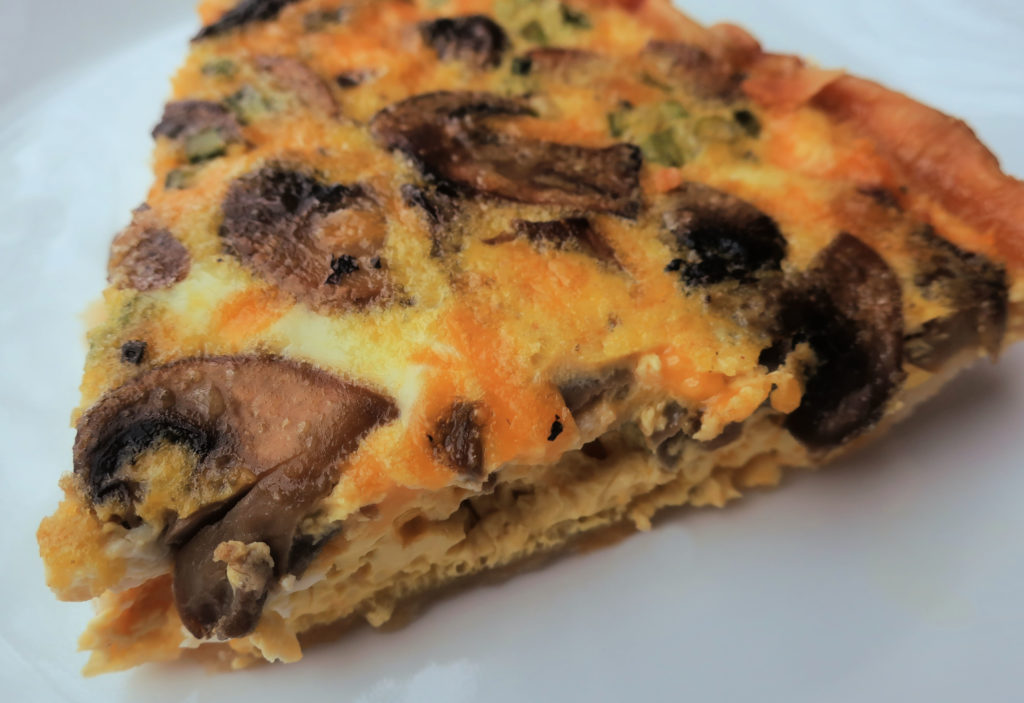 We make many different versions of quiche, with spinach or other veggies. Try making different flavor combinations!