Pesto is one of my favorite flavors! There are so many things you can do with pesto, and we use it on pasta and in sandwiches a lot. It is so versatile, and this is one of my favorite quick recipes that is just so good!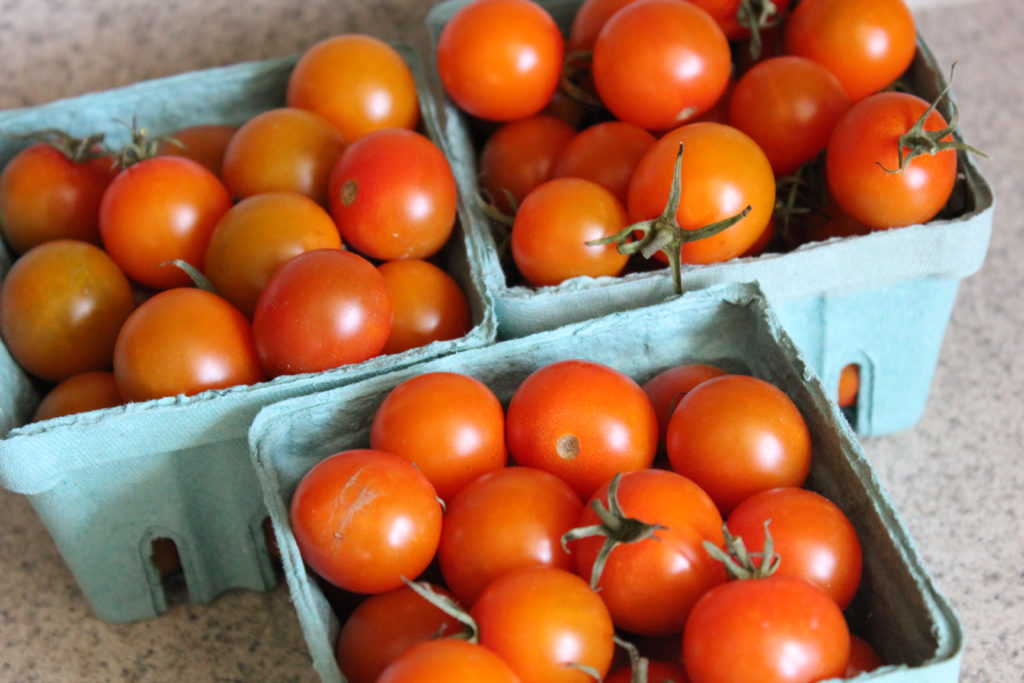 I find myself making this a lot in the summer when there are so many fresh tomatoes as well as fresh basil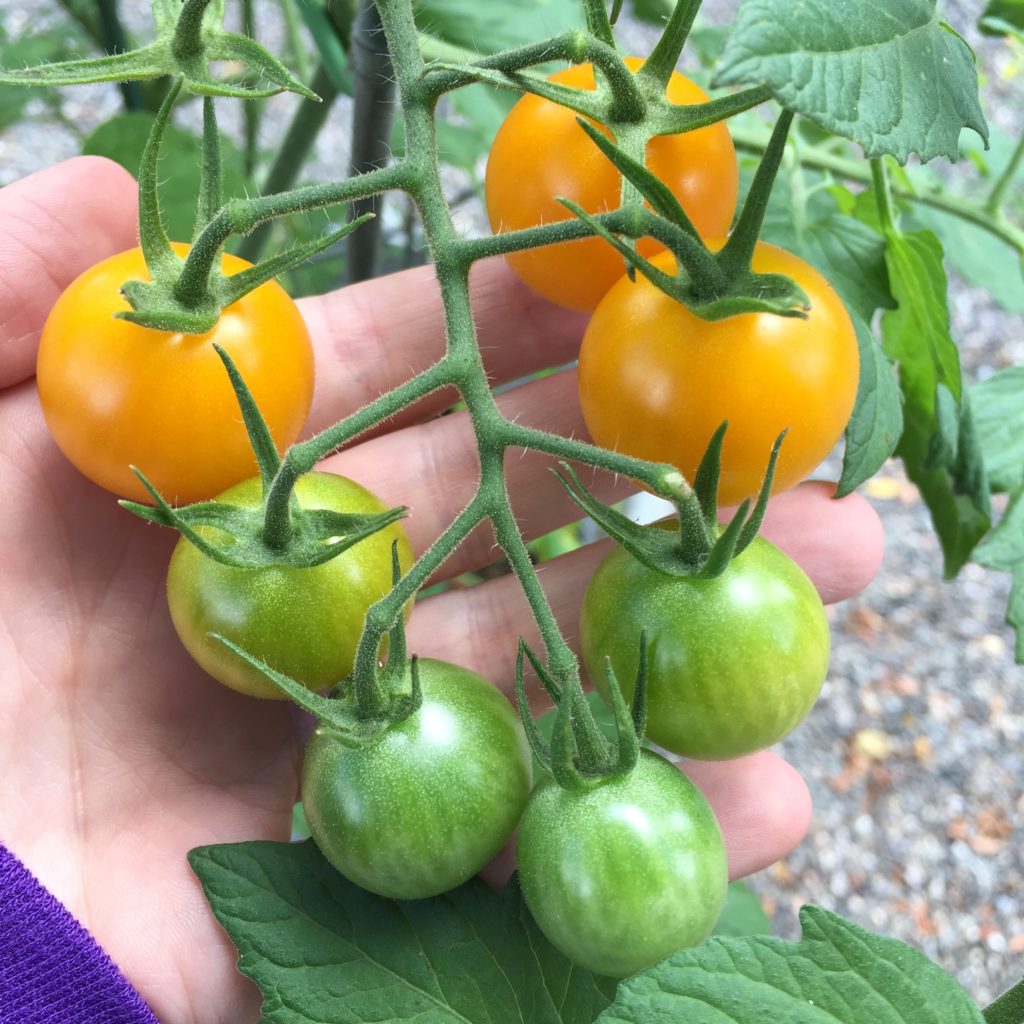 Ingredients:
~ pasta
~ cherry or grape tomatoes
~ pesto sauce (homemade or store bought)
~ optional: additional cheese to taste and for garnish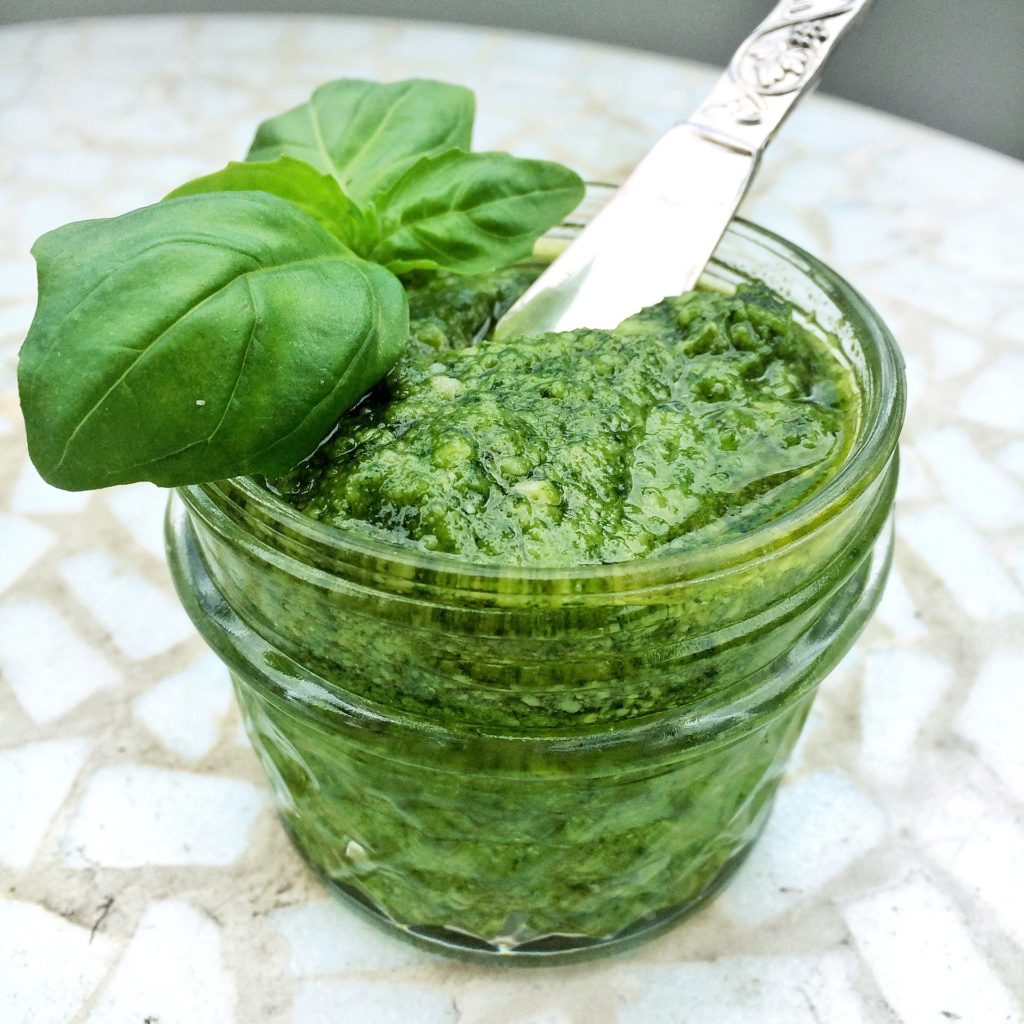 Prepare the pasta according to the package. We like pastas like rotini or other spiral type pastas, because they hold the pesto well.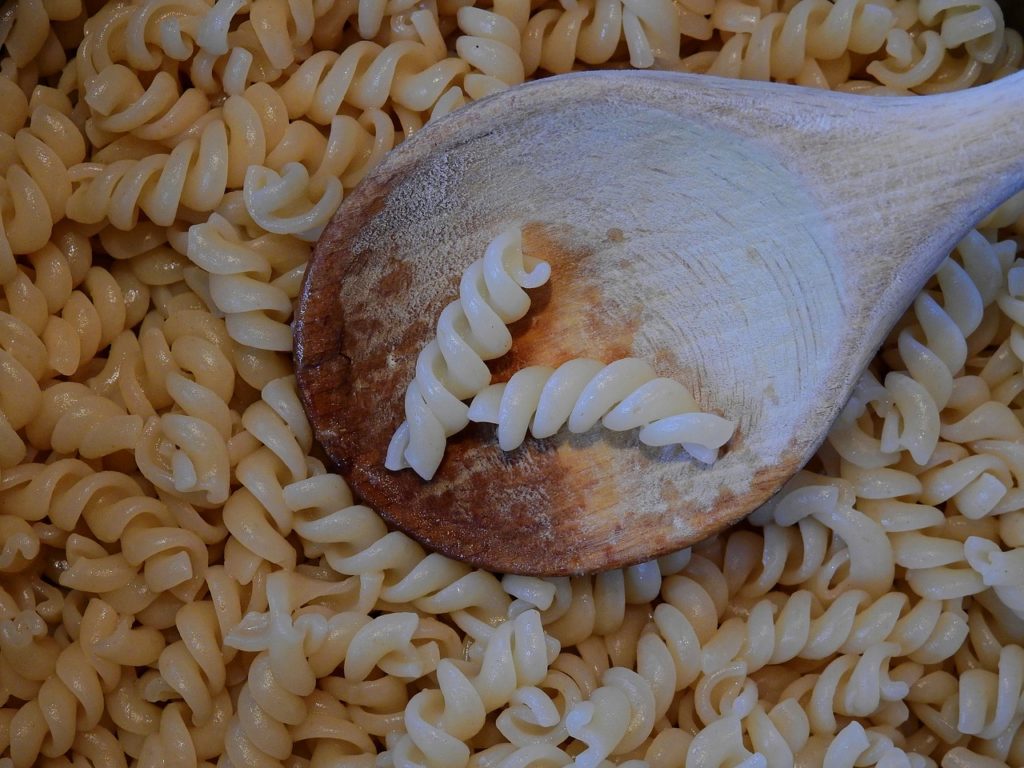 Drain and mix with your pesto. I serve this pasta warm, but it would probably taste good cold as well. If you purchase pre-made pesto, I don't recommend shelf stable pesto, but instead one from the refrigerator section. My favorite brand is Rana.
Once you have mixed your pesto to taste, sprinkle with your sliced tomatoes. I usually prefer grape tomatoes because they are less sweet and less juicy than cherry tomatoes, but it really depends on personal preferences. You could get creative and make a salad with different color tomatoes as well.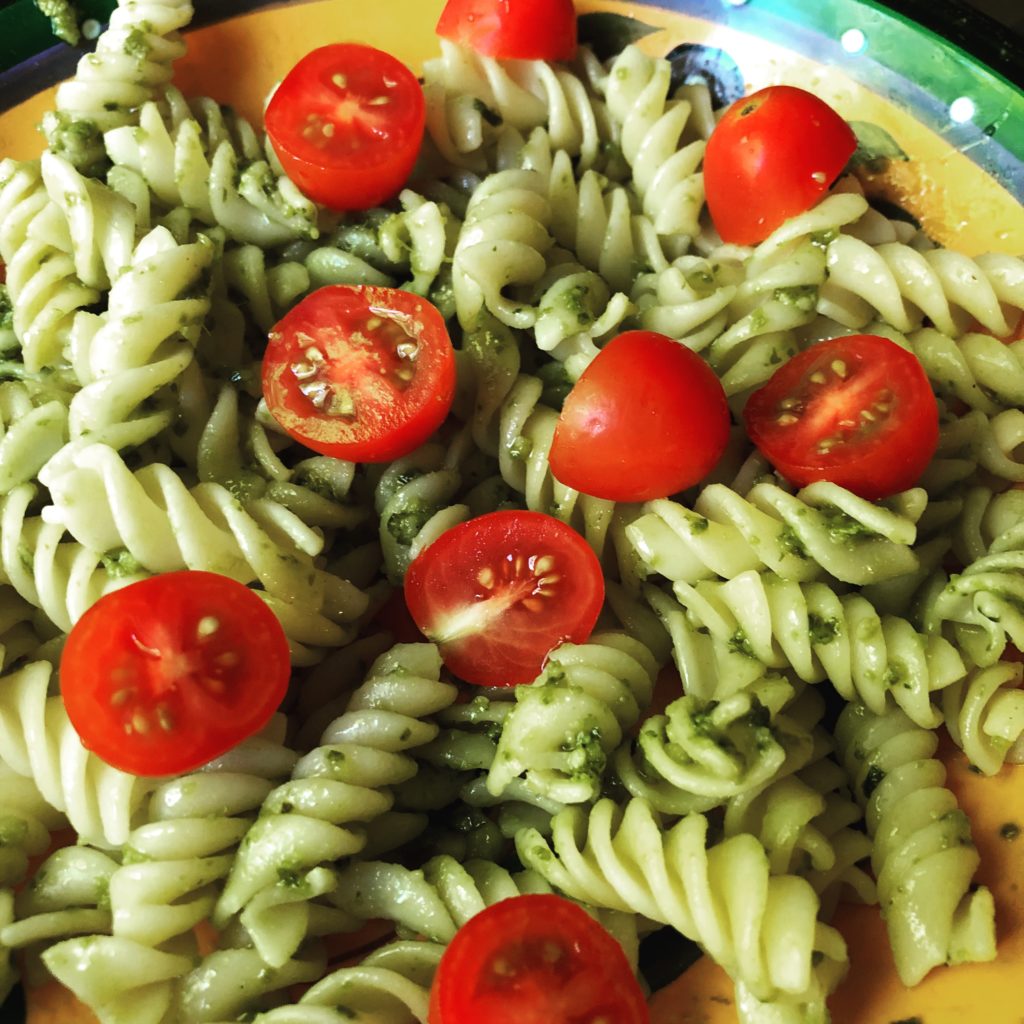 We love this pasta – I think I found it at Target but I can't remember!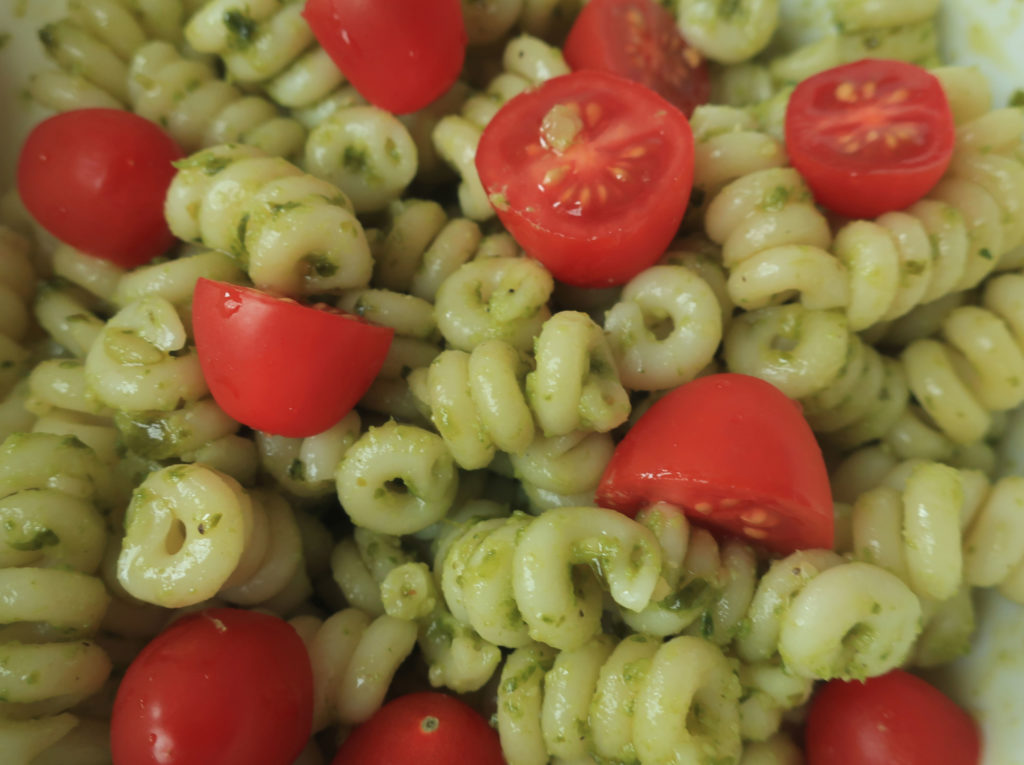 This is a refreshing dish year round, but is perfect in summer when you have access to fresh, local or homegrown tomatoes.