I have been a vegetarian since I was a kid, and both of my kids are vegetarian as well. I often find "hidden" or "surprise" ingredients that aren't vegetarian, and one of those things is miso. My kids love miso soup, but we struggle with finding one that is vegetarian, as many contain fish. As a label-reader, I also have a hard time finding one that doesn't have added MSG, which is something we try to avoid.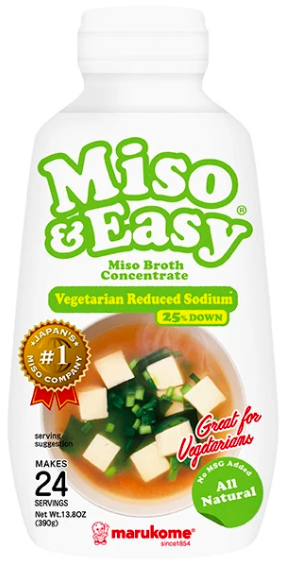 I was excited to find Marukome Vegetarian Miso & Easy! This miso comes in a squeeze bottle and is so easy to use. You can add in seaweed, scallions, tofu, or anything else you'd like for miso soup – or you can use it in a variety of other recipes.
Ingredients: Miso (Filtered Water, Soybeans [Non Genetically Modified], Rice, Sea Salt, Alcohol), Sweet Rice Wine, Filtered Water, Alcohol (To preserve freshness), Yeast Extract, Shiitake Mushroom Extract, Sea Salt, Spices.
For miso soup, you literally mix the concentrate with hot water, and add in whatever you want. We usually go with something like seaweed and tofu cubes. My kids LOVE this miso concentrate, and it is great that they can easily make miso soup on their own.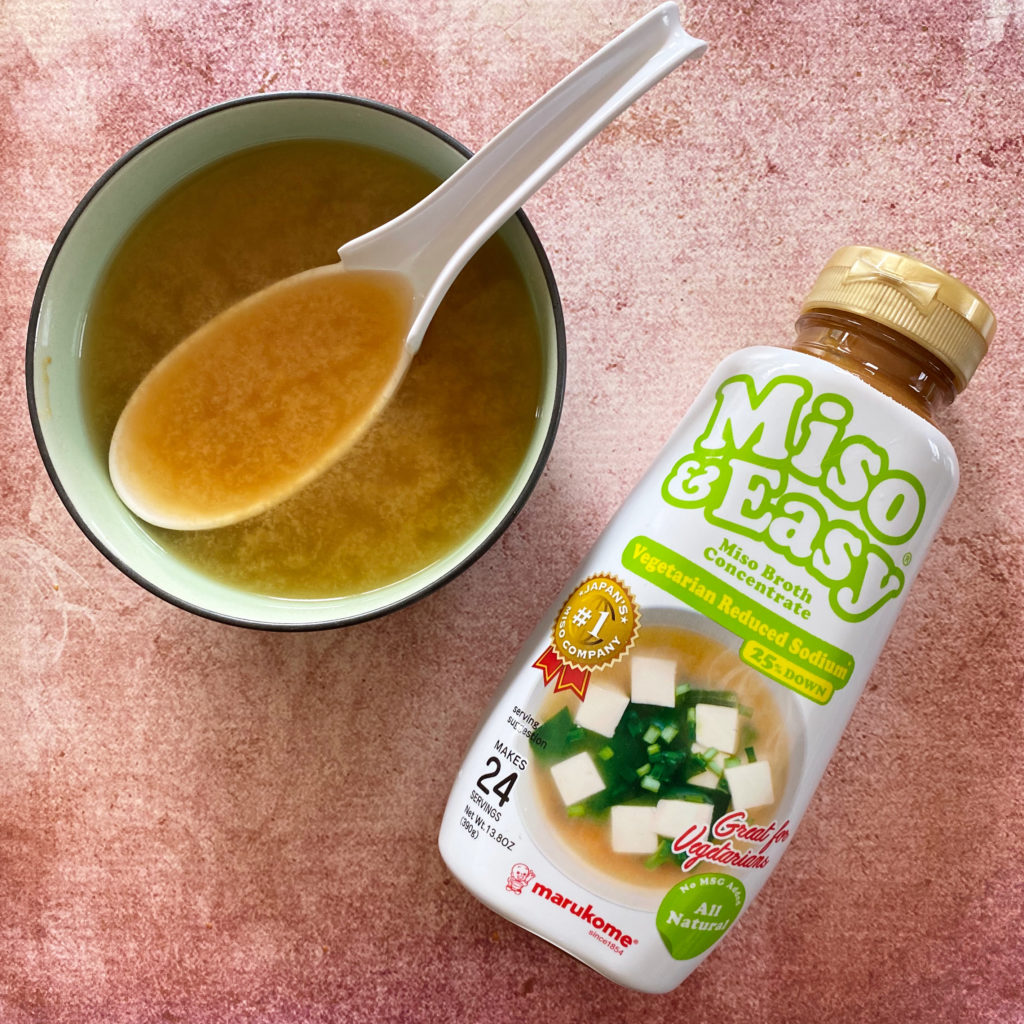 This miso broth concentrate is so easy to use, and has 24 servings in the bottle, so it will last you a while. We like to make homemade sushi a lot, so it is nice to serve this alongside the sushi, but it goes great with lots of other foods.
Marukome has lots of other great products, many of which are great for vegetarians!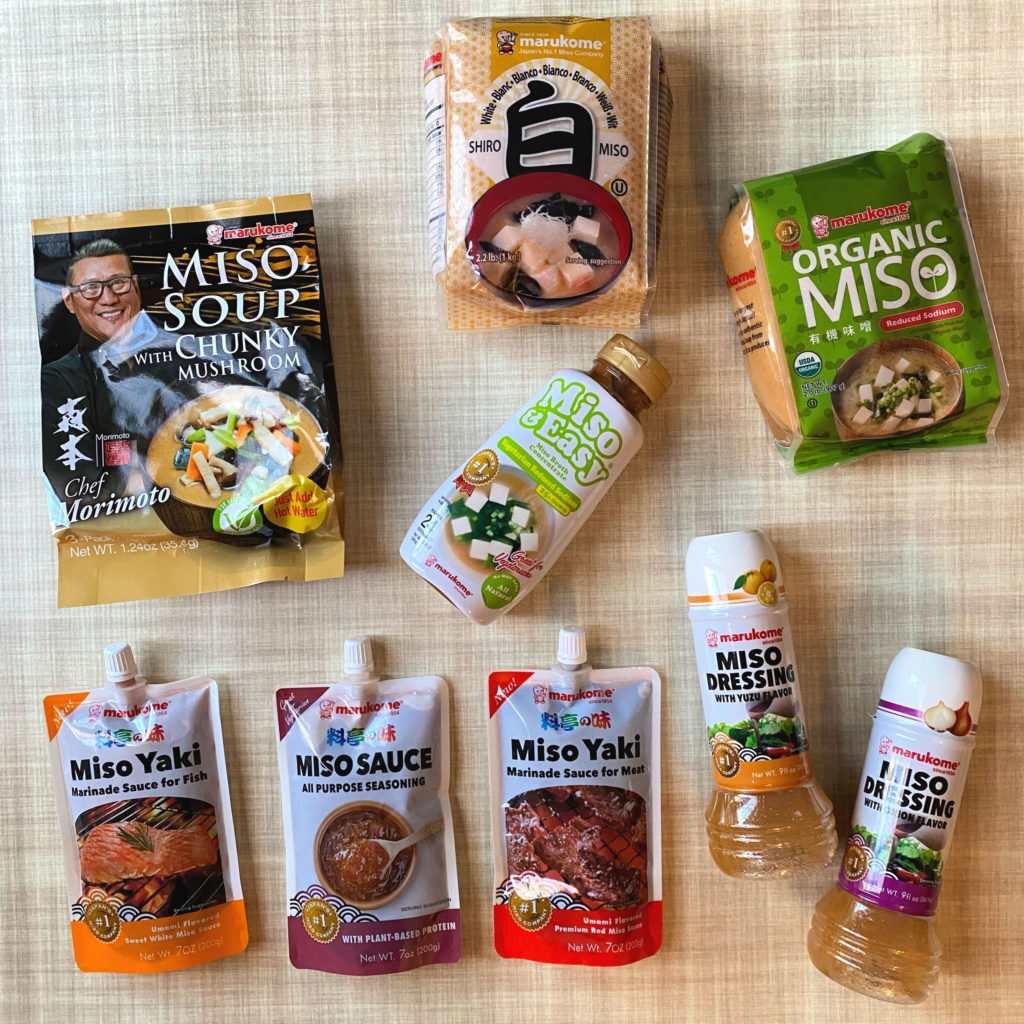 You can find this product online (here), Mitsuwa, H-Mart, and oriental stores.
Check out Marukome at www.Marukomeusa.com