This is one of my favorite simple soup recipes, and is a great soup for when you are sick – you can always add more garlic and spinach! This cooks quickly – mostly just a few minutes to saute the garlic and a few more to cook the fresh tortellini.
Ingredients
butter or olive oil
6 to 8 cloves garlic, chopped
4 cups vegetable broth (I use vegetable Better than Bullion)
1 package fresh tortellini (usually around 9oz)
14 oz can diced tomatoes (keep the juice)
Fresh spinach, chopped if desired
Optional: Parmesan cheese as a topping
Directions
Chop the garlic and saute in butter or olive oil. I love garlic, so I use quite a bit. Sometimes I go heavier on the garlic so that I can reap the health benefits!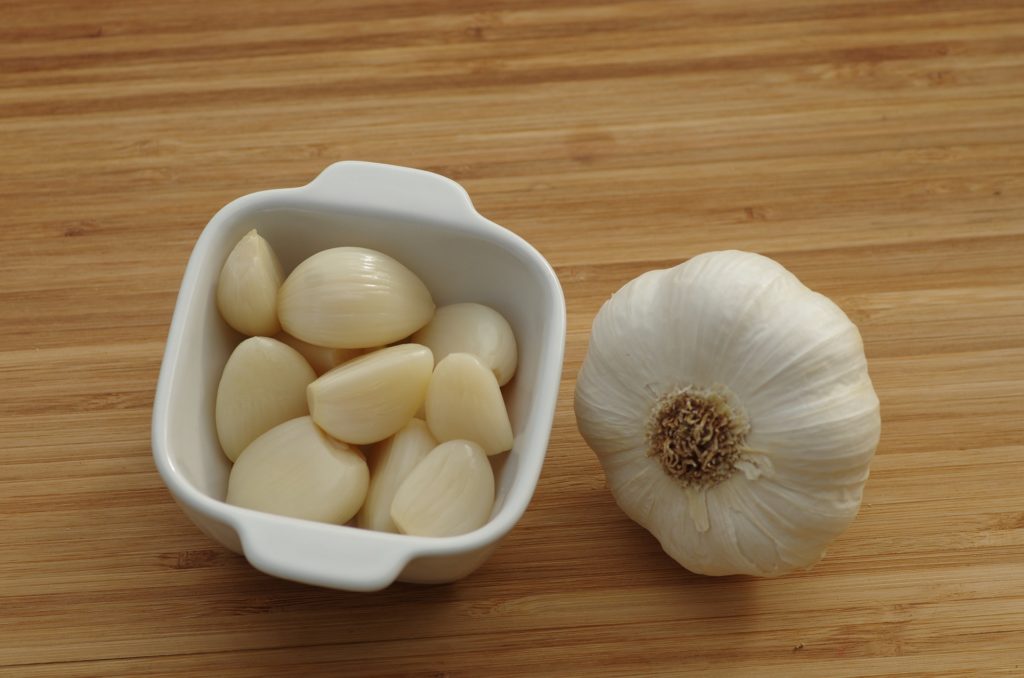 Add your 4 cups of broth and the contents of the can of tomatoes. Bring to a boil.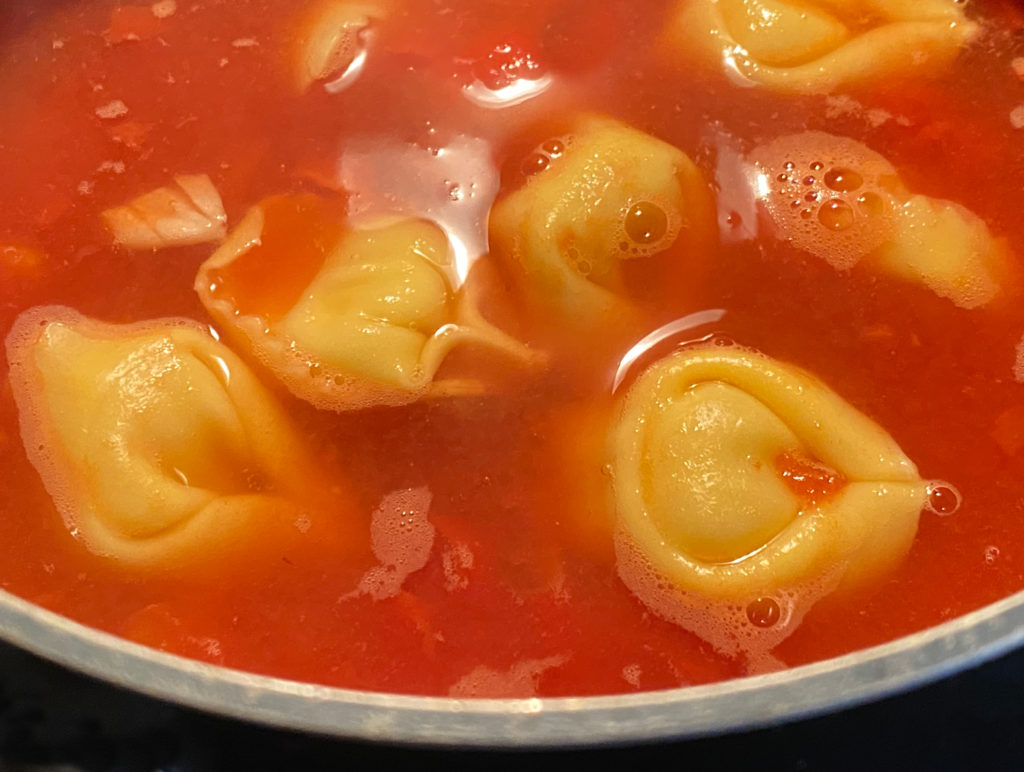 Add the tortellini and cook per the package directions and the tortellini is tender.
Add some handfuls of spinach as desired.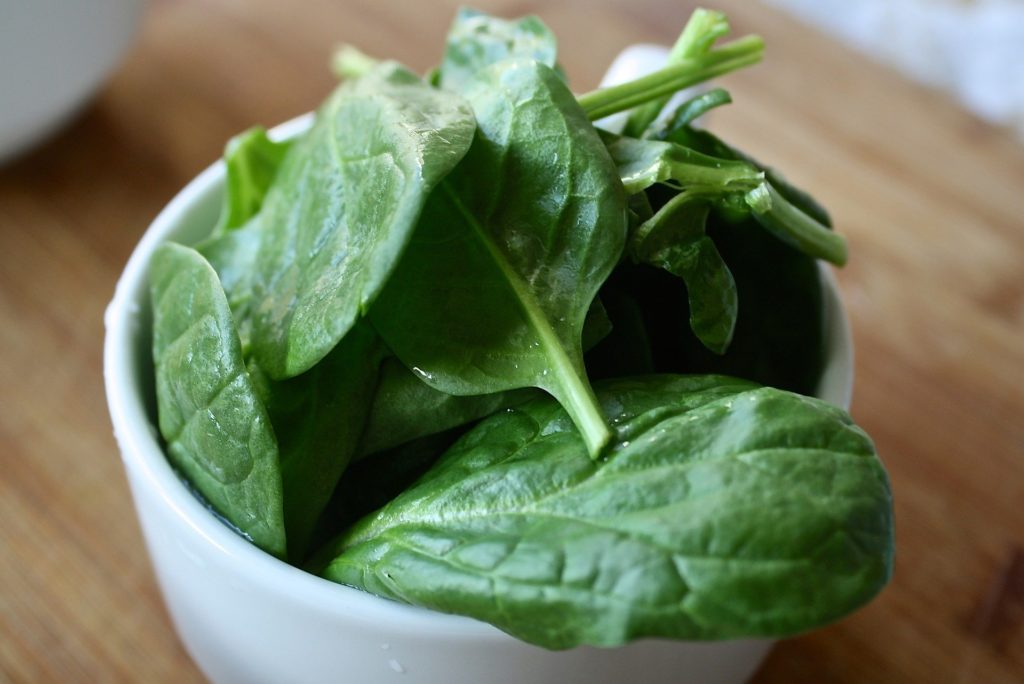 Stir it in to the soup, and it will wilt quickly. Since spinach wilts down quite a bit, you can add a lot if you want!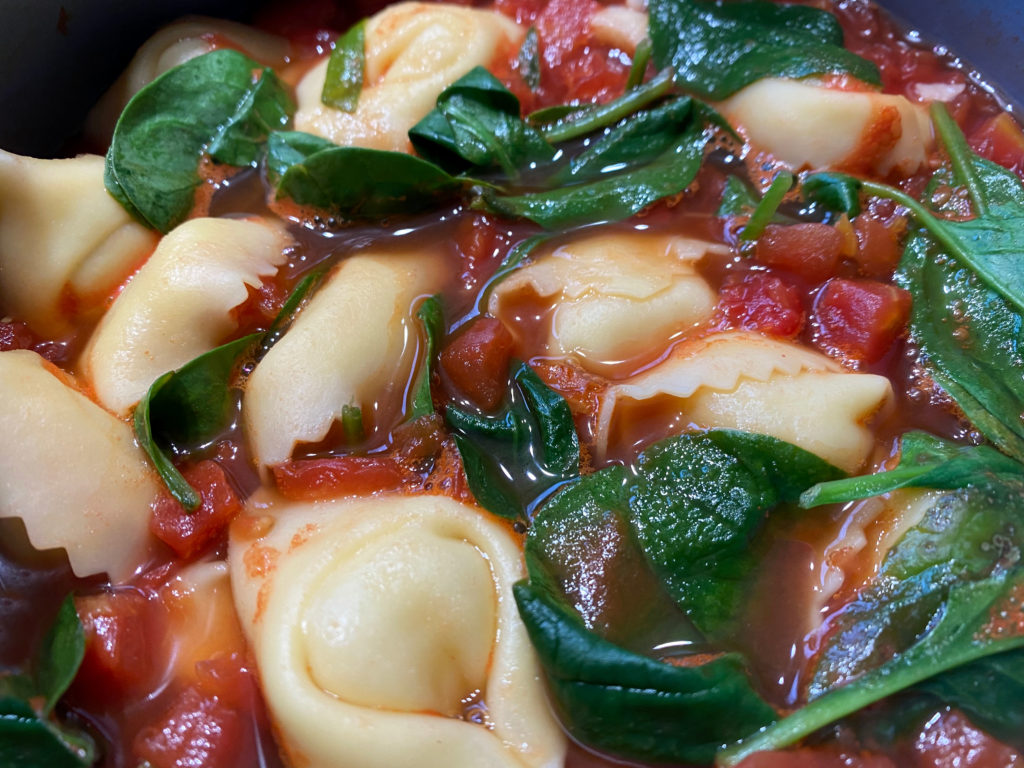 As soon as the spinach is wilted, you can serve the soup.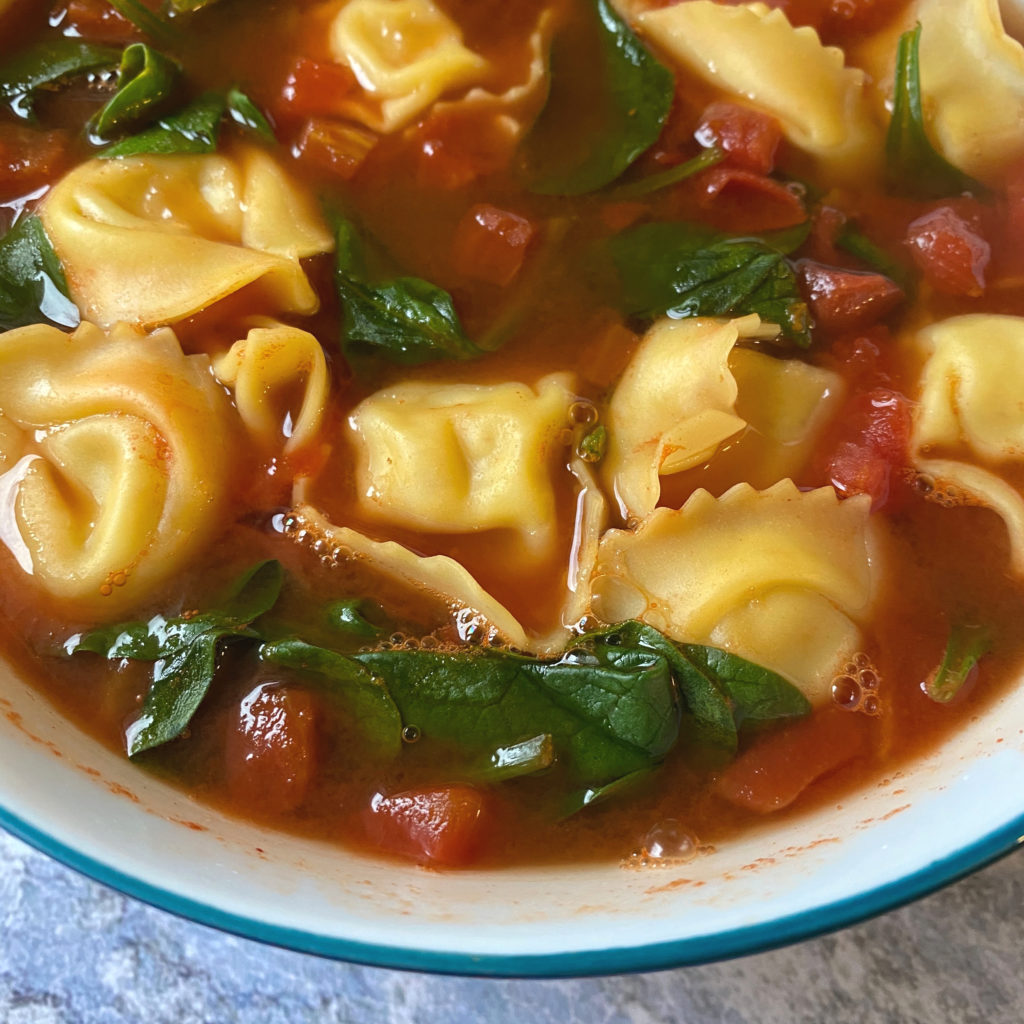 .