I have always loved shopping at Trader Joe's, so needless to say, I was thrilled when a Trader Joe's opened up in our town.  The store is always busy, so it can make it tough to browse, but we have always had some favorites when we shop.
Olive Ciabatta or Sourdough
We always grab a loaf of bread to munch on that day, whether we eat it with butter, toast it, or make sandwiches with it. These are tasty and a great price. It is great even on day 2 or 3 – just toast it!
Tricolor Quinoa
Quinoa is so versatile, and good for you. I love using it for this Mediterranean quinoa salad, and the tricolor adds a little pop of color. (Check out my recipe here).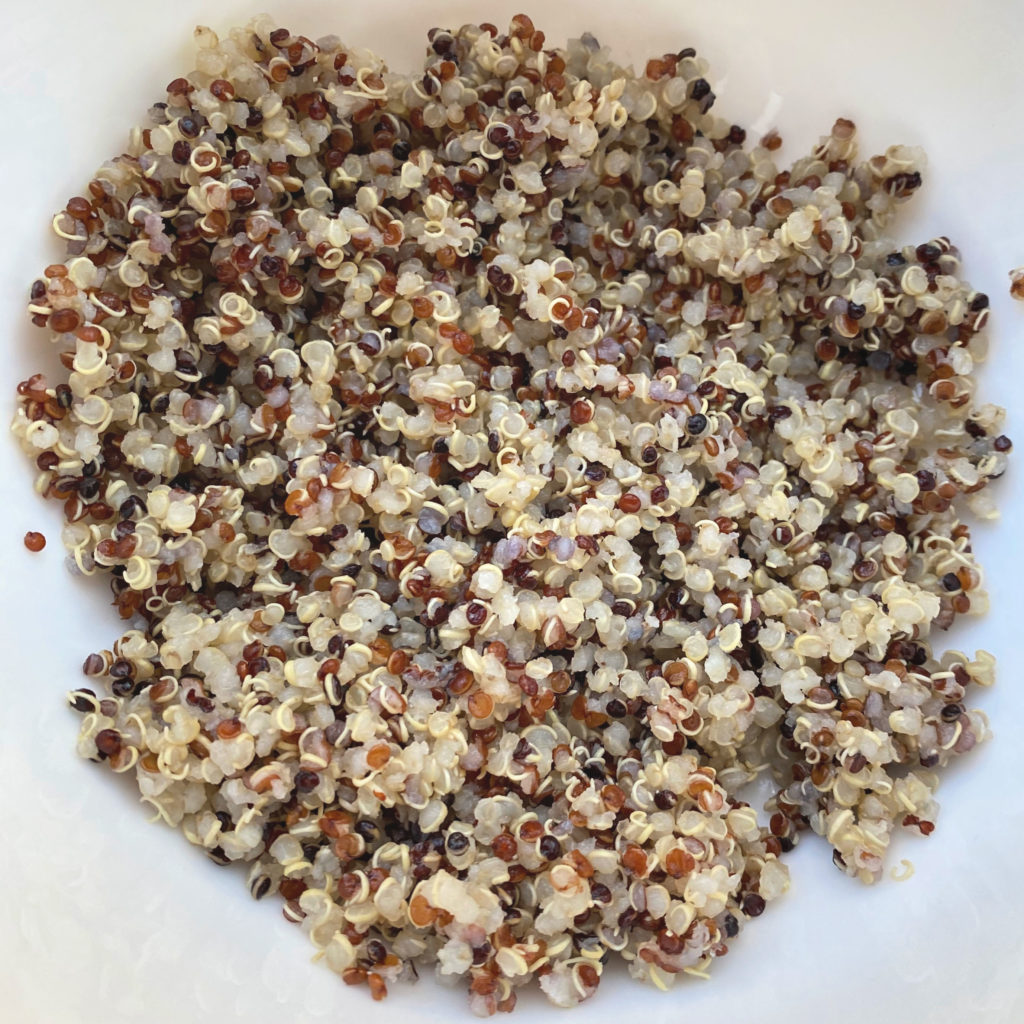 Frozen Roasted Corn
This corn is so flavorful and something different from regular frozen corn.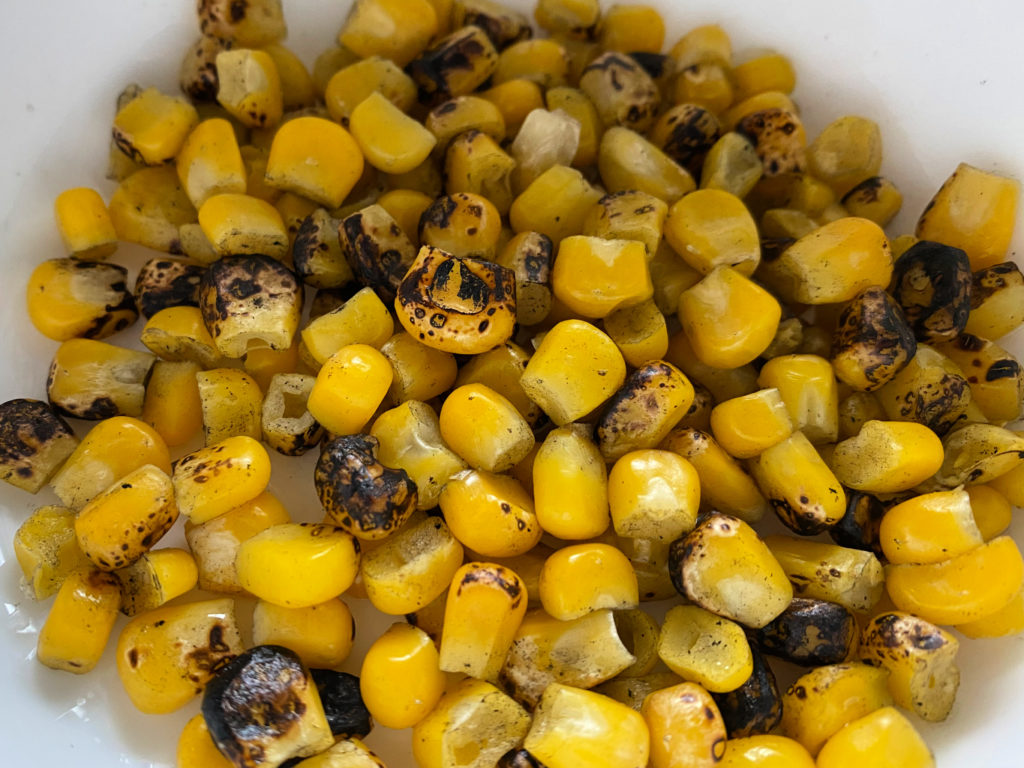 Frozen Artichoke Hearts
These are so convenient to keep in the freezer, and I like having some artichokes that aren't in brine.
Meatless Sausages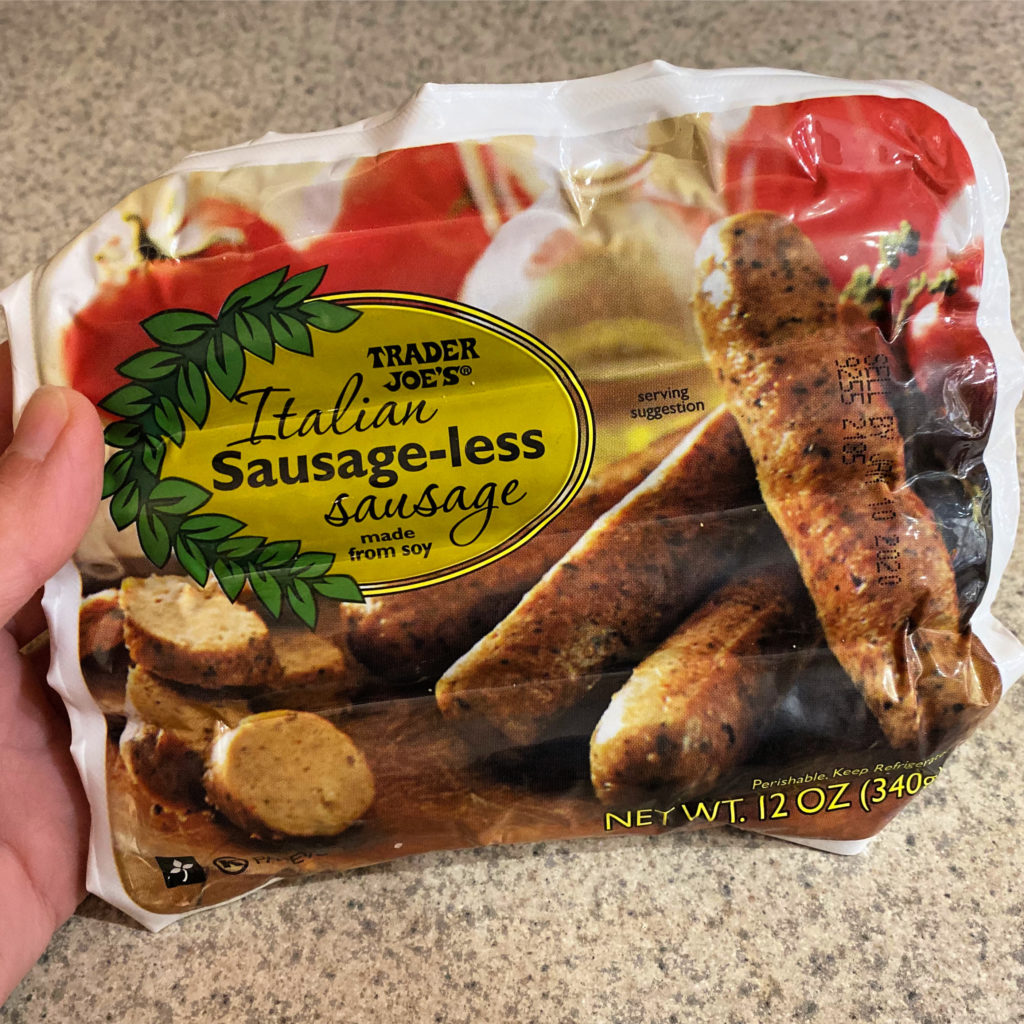 Smoked Almonds
What a great snack! These are so flavorful and make for a filling snack. I like to bring these to work or when we travel. If the smoked flavor isn't your thing, there are lots of other great nuts and dried fruits.
Tea Tree Shampoo
Tea tree is good for so many things, including skin and hair. I have naturally greasy hair, and I just really like this shampoo. It leaves my hair feeling clean but not over dried.
Inca Corn
These are big, crunchy kernals of corn that make for an awesome snack! We had something similar when we traveled to Ecuador, and it is fun to find this snack at Trader Joe's.
Goat Cheese
Trader Joe's goat cheese is economical and tastes delicious! Pair with Trader Joe's crackers.. yum!
Chocolate Croissants
My kids love these as a treat. You leave out overnight and bake in the morning. These are AMAZING!
Some other favorites:
~ frozen tamales
~ fresh veggies like organic rainbow carrots
~ yummy tummy gummy bears (no dye!)
Feel free to comment with your favorites – I would love to hear what your Trader Joe's faves are!
I will be updating this list regularly.