I love tea, so it was no surprise when I received Butterfly Pea Flower tea as a gift. This tea brews a brilliant blue color, and makes for a unique beverage.
When the Butterfly Pea Flower tea is mixed with something acidic, the pH causes it to turn a brilliant purple color.
For this recipe, you will need:
~ Butterfly Pea Flower tea
~ Sugar (I like to use organic sugar)
~ Lemonade – we are a fan of Santa Cruz Organic Lemonade (or you can make your own)
I don't know that I have seen Butteryfly Pea Flowers in the store, although I have seen it in tea blends. It is easy to find on Amazon.com.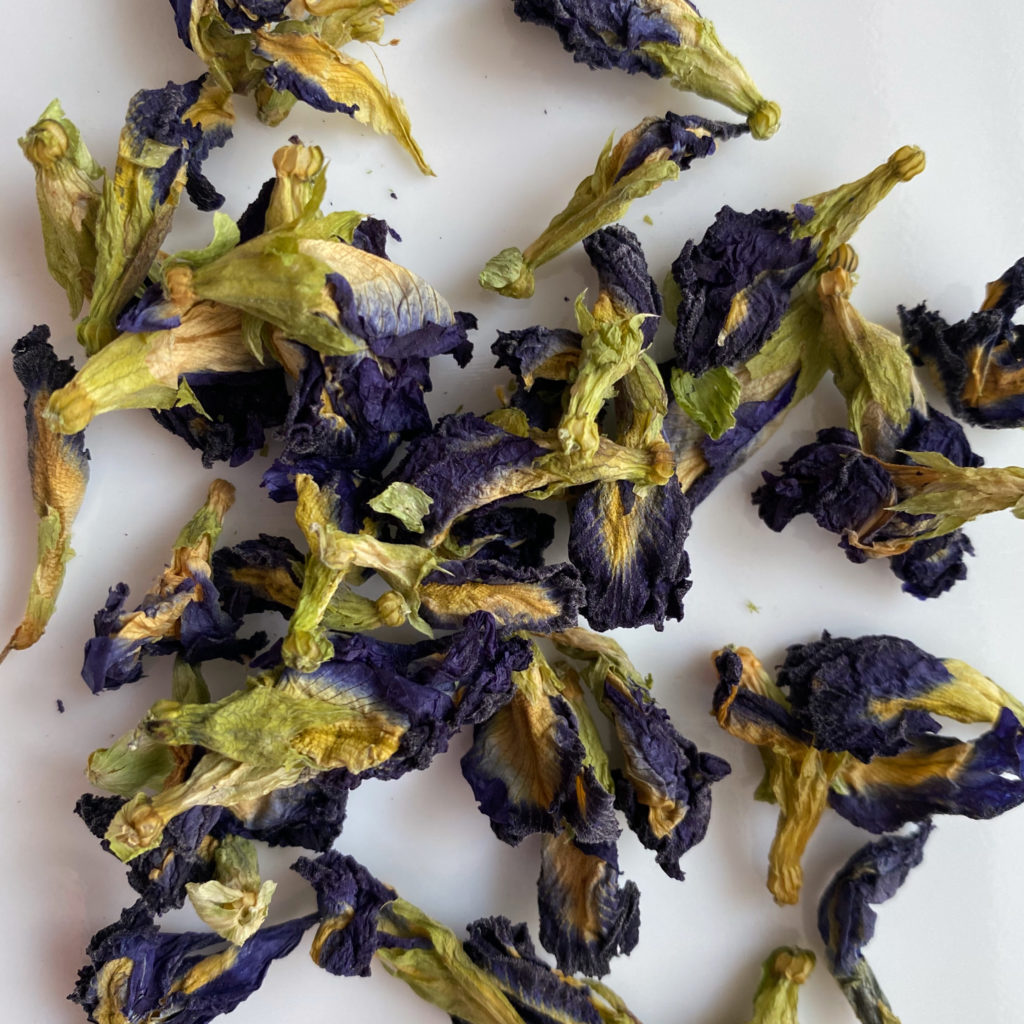 Start by steeping the tea, making a blue concentrate. You can make a big batch, or even just steep a smaller amount. I just use more of the butterfly pea flowers to make it a darker color concentrate. I don't usually measure out any specific amounts, but if I am using 8oz of water, I use 2-3 times the amount of pea flowers I would use for a single cup of tea. I also add a couple spoonfuls of sugar, so that the concentrate doesn't dilute the sweetness of the lemonade.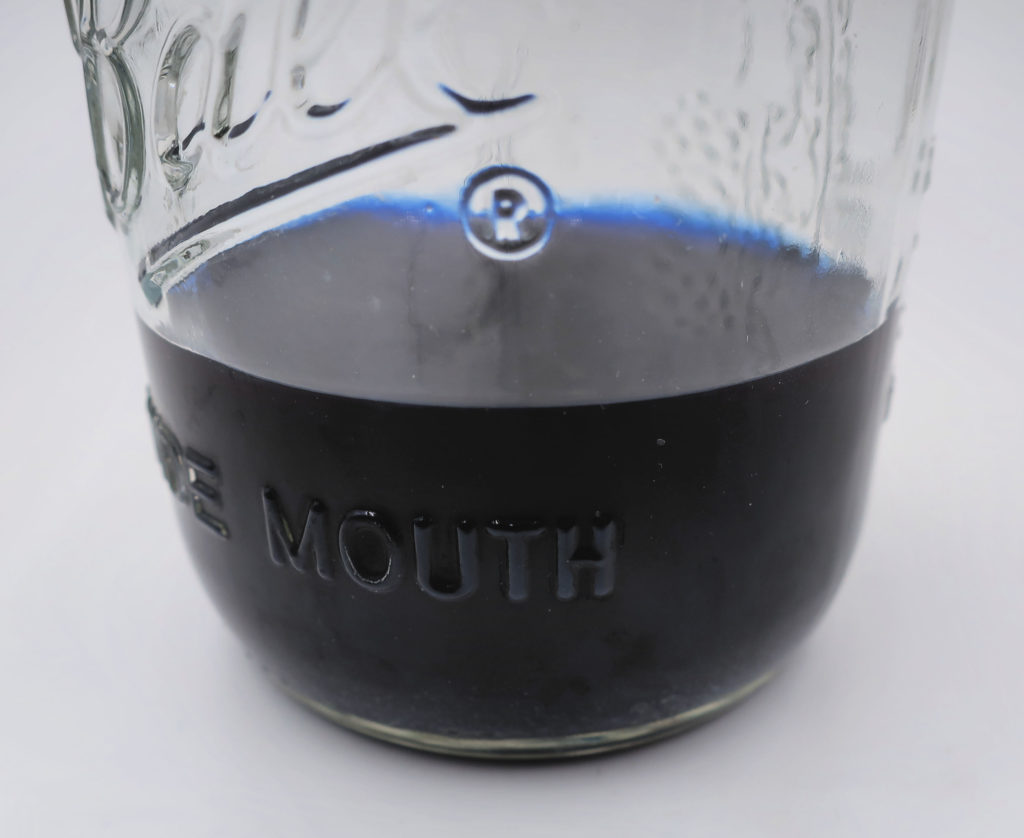 Pour over lemonade. You can get it to form more of a layered effect, or mix it in to get an overall purple color. The blue Butterfly Pea Flower tea reacts with the lemonade to make a beautiful color!