Over the years, we bought a lot of kombucha, and I was thrilled when my husband gave me a kombucha-making kit for Christmas one year. I had never thought about making my own, and I had no idea what went into it. As I started to set up my kombucha, I was worried that I was going to do something wrong and it wouldn't work.
Making kombucha is easier than I thought! Here is how I make mine, and some tips.
Start by purchasing a starter SCOBY. This is the bacteria you need to create the kombucha. I have actually never seen this in stores, and both starters we bought were purchased on Amazon.
I recently bought this Fermentaholics Organic Kombucha SCOBY, which comes with 12 oz of starter tea.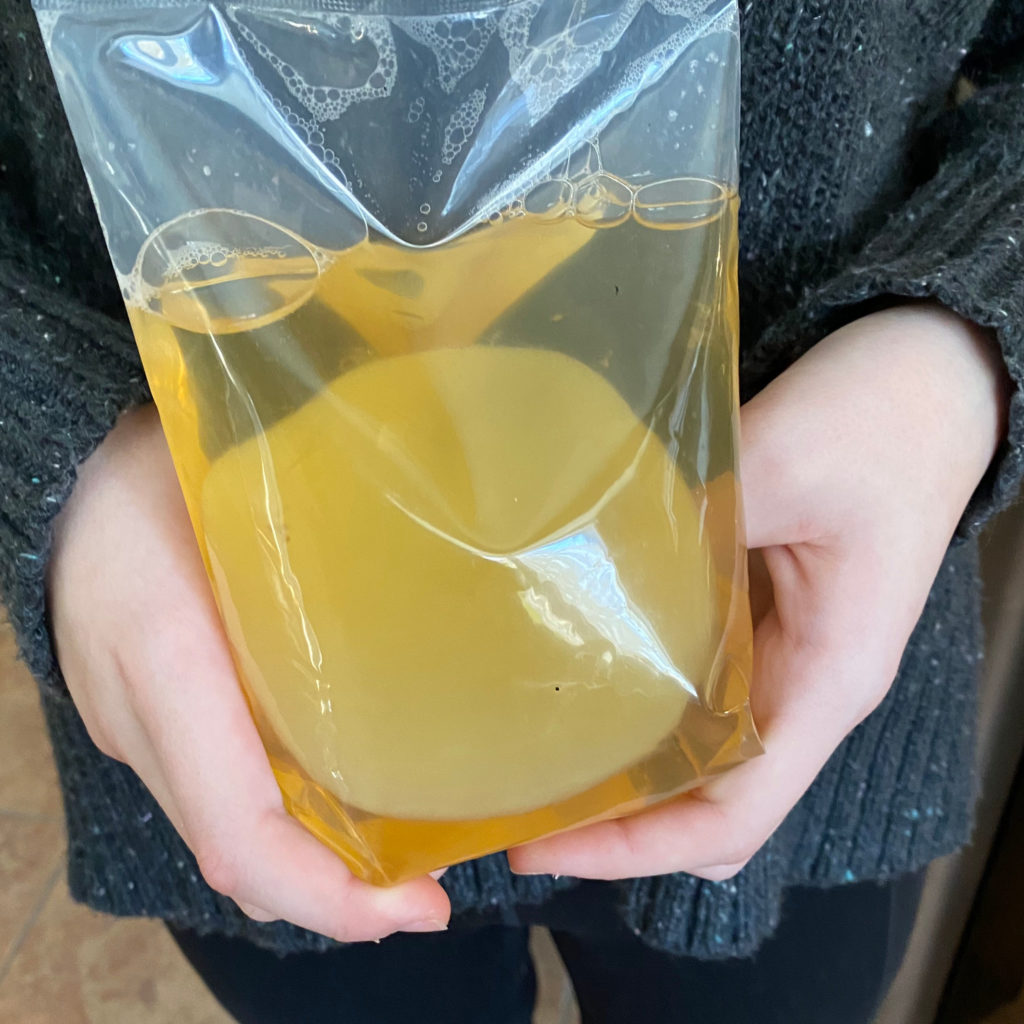 I was worried about how it would do in shipment, but it made through shipping fine, with no leaks.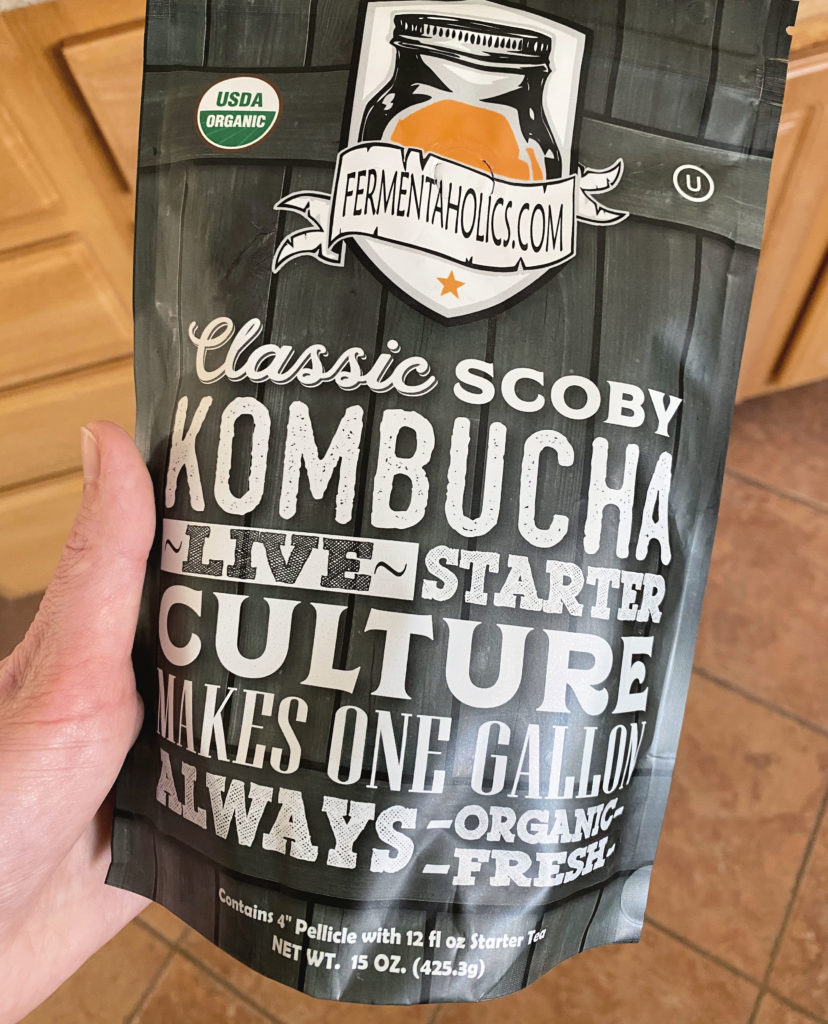 SUPPLIES NEEDED
~ SCOBY
~ Black or green tea
~ Cane sugar
~ Gallon jar
~ Bottles for bottling
FIRST BATCH
Your first batch will be small – and the result is a more unflavored, largely un-carbonated kombucha. Simply boil two cups water and prepare your tea. I recommend starting with a black tea, something organic or natural. Add in 3/4 cup cane sugar, and allow to cool.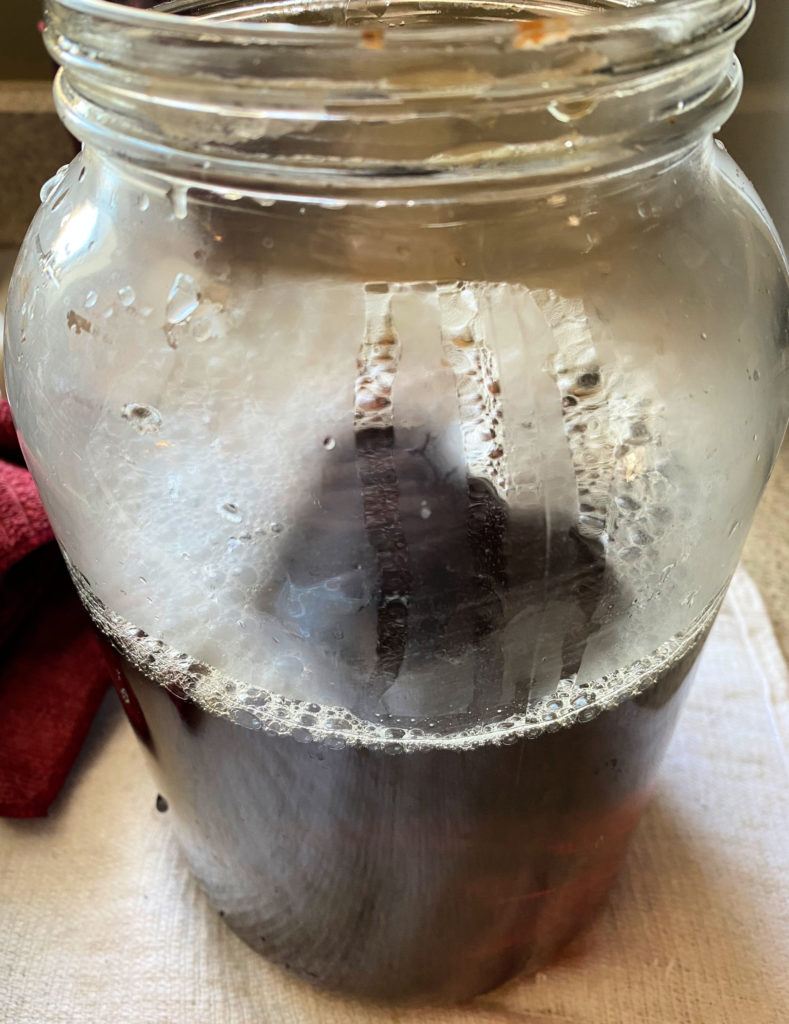 We use a gallon glass jar with a cloth on top. Be sure to tightly secure the cheesecloth so that bugs (like fruit flies) do not get in.
After allowing the mix to cool, I added in dechlorinated water (which you let sit), to fill the jar, and then added in the SCOBY and starter tea.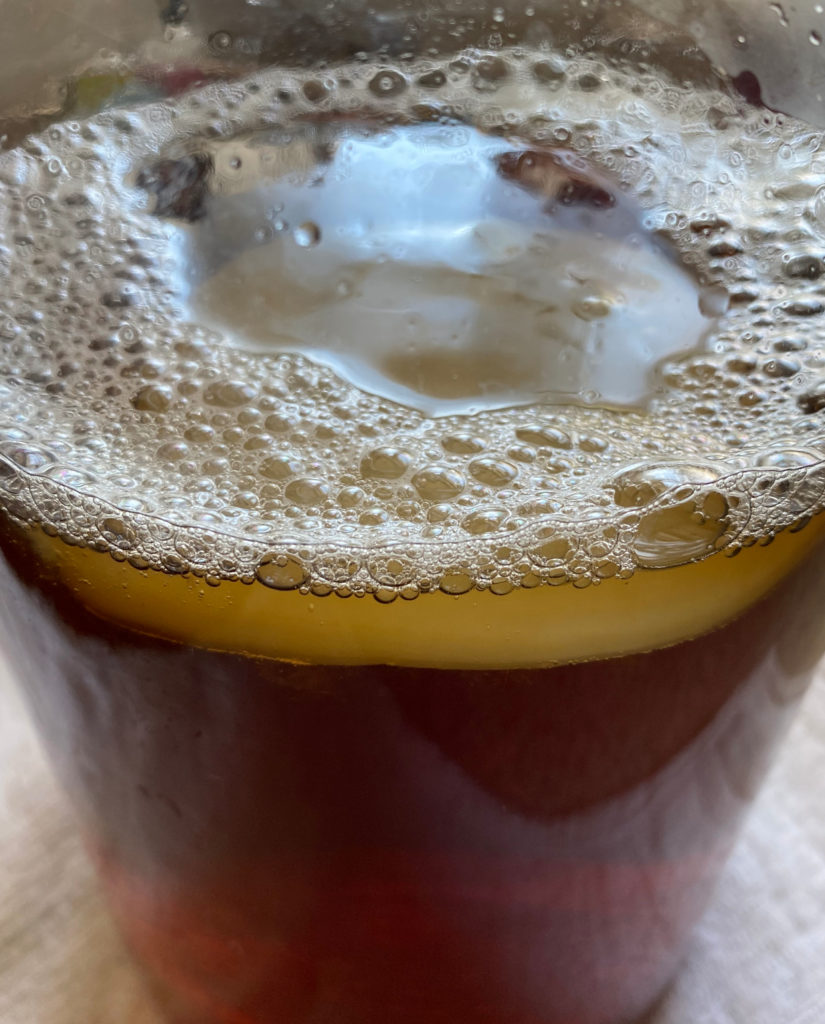 Here you can see the SCOBY floating on top. (A SCOBY can float or sink – it is not any indication of how healthy it is). Young SCOBYs are small in size, but mine have always grown quickly.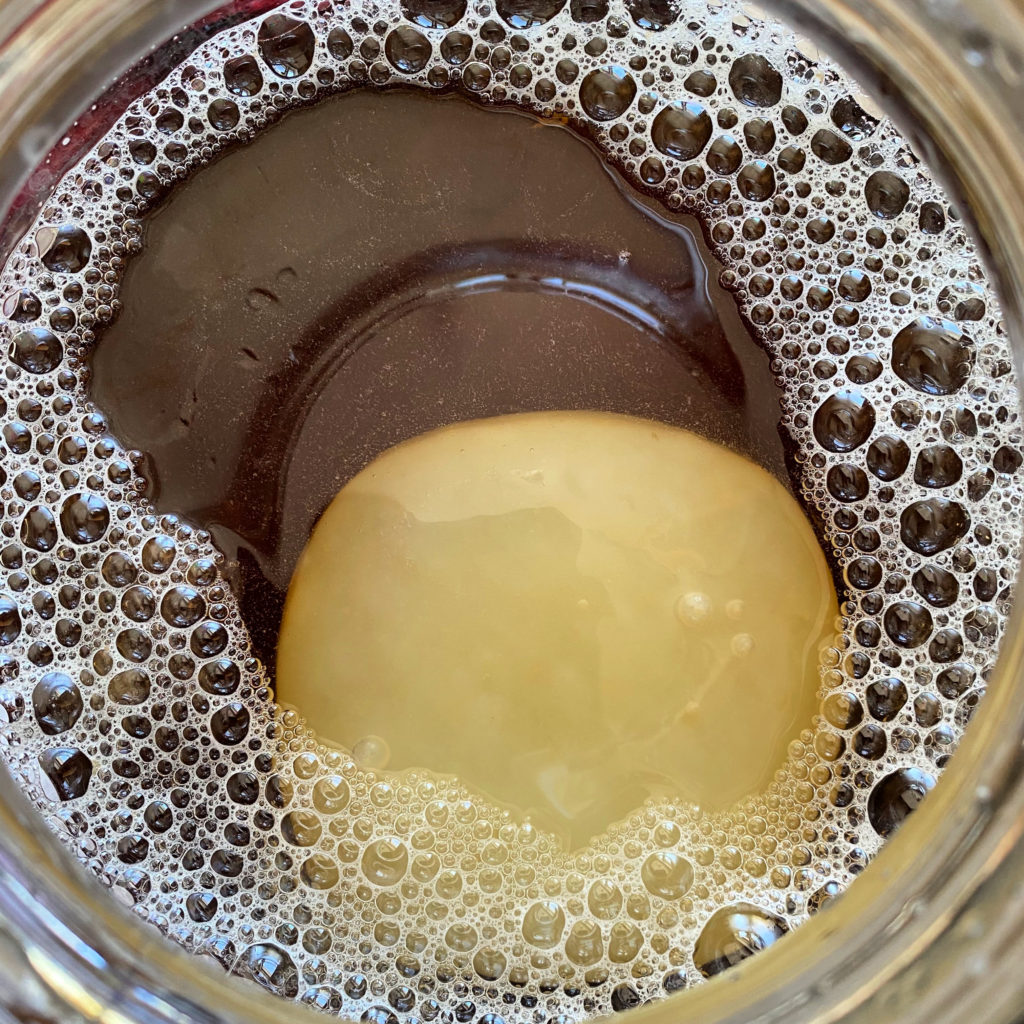 You will want to check your kombucha (taste) from about 7-21 days, until the desired taste. The idea temperature for a SCOBY and kombucha is supposed to be 68-78 or so degrees F, so I have worried about it fermenting properly. However, even with our house temp averaging 65-66 during the day, and 50's at night, I have not had issues.
Once the kombucha has reached the desired taste, you can bottle some of it. (see below)
SECOND BATCH
For your second batch, you take your SCOBY and 1-2 cups of the mix, and prepare new tea.
Bottle the extra kombucha, leaving enough room in the jar for expansion (and keep in mind that bottles can explode).
You can see how fizzy our kombucha is!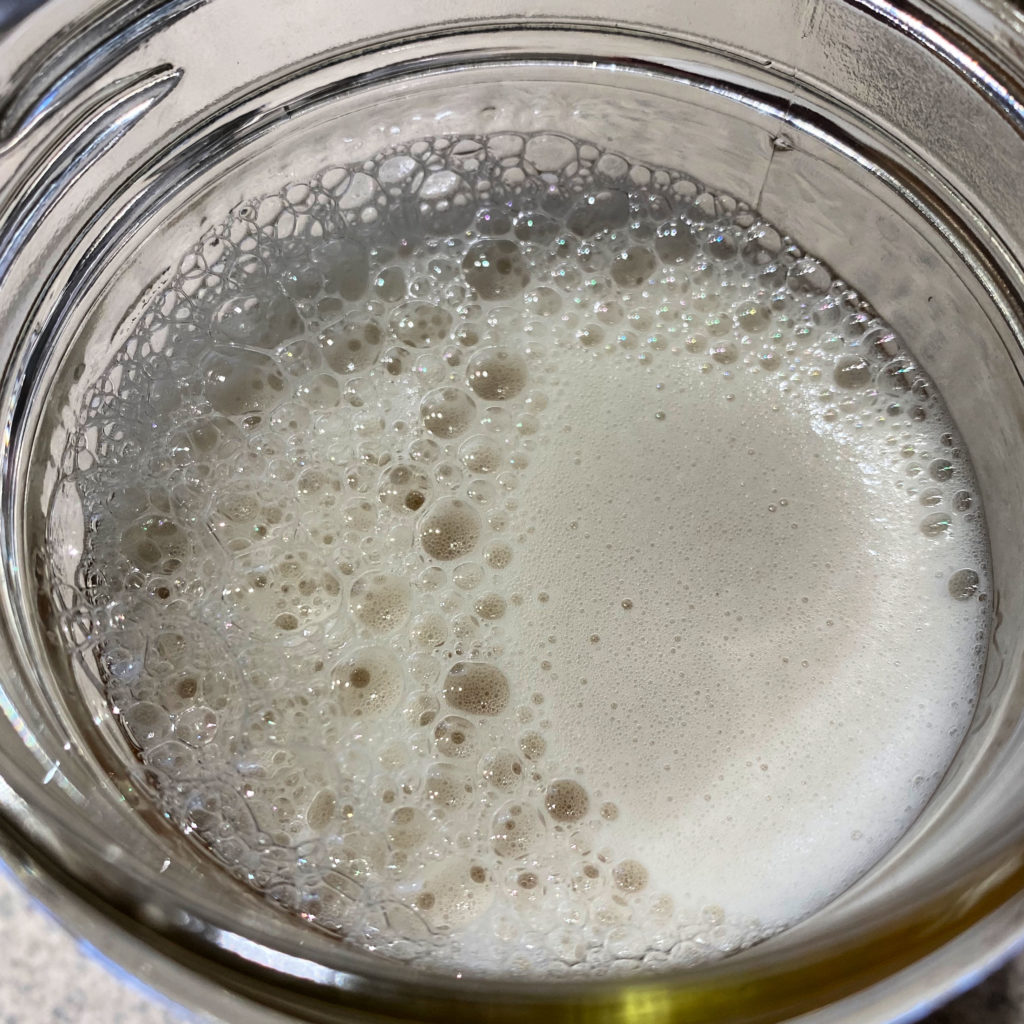 Once your kombucha starts to become more active, the SCOBY will grow. I find that the kombucha process speeds up. This is my former SCOBY that grew quite large! We would joke about how it looked like a brain in a jar. (I eventually had to toss it because a fruit fly got in it, so I didn't know if it was completely compromised).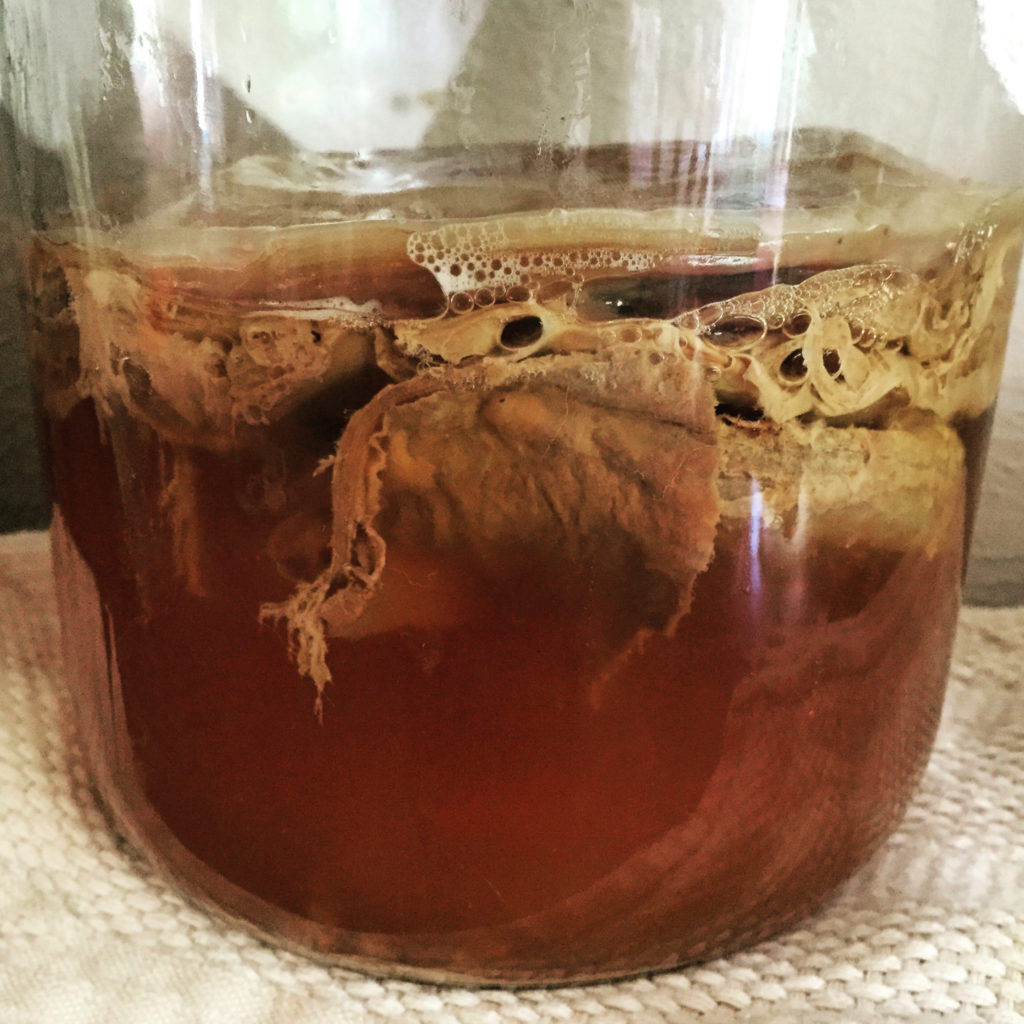 This is just a basic outline of how you can brew your own kombucha. If you want to make your own, I recommend doing some research as far as what you want to use to brew it in, how you want to bottle it, how to make different flavors, and so on.