My favorite time to prepare asparagus is when fresh asparagus is in season in the spring here. Regardless, asparagus is one of my favorite veggies, and it is so easy to prepare. If you're looking for a quick asparagus dish, this is very quick and simple.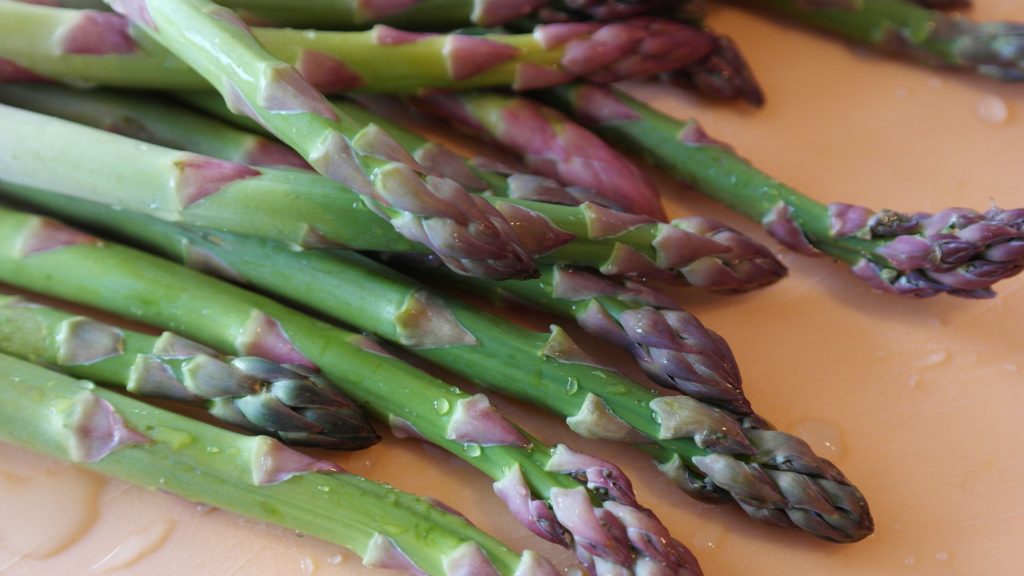 For this recipe, you will need:
~ asparagus
~ butter (approx. 1 Tbsp) – you can use vegan butter
~ fresh garlic, sliced or minced (as desired!)
~ salt & pepper (to taste)
Tip – store your asparagus standing in water to keep it fresher longer!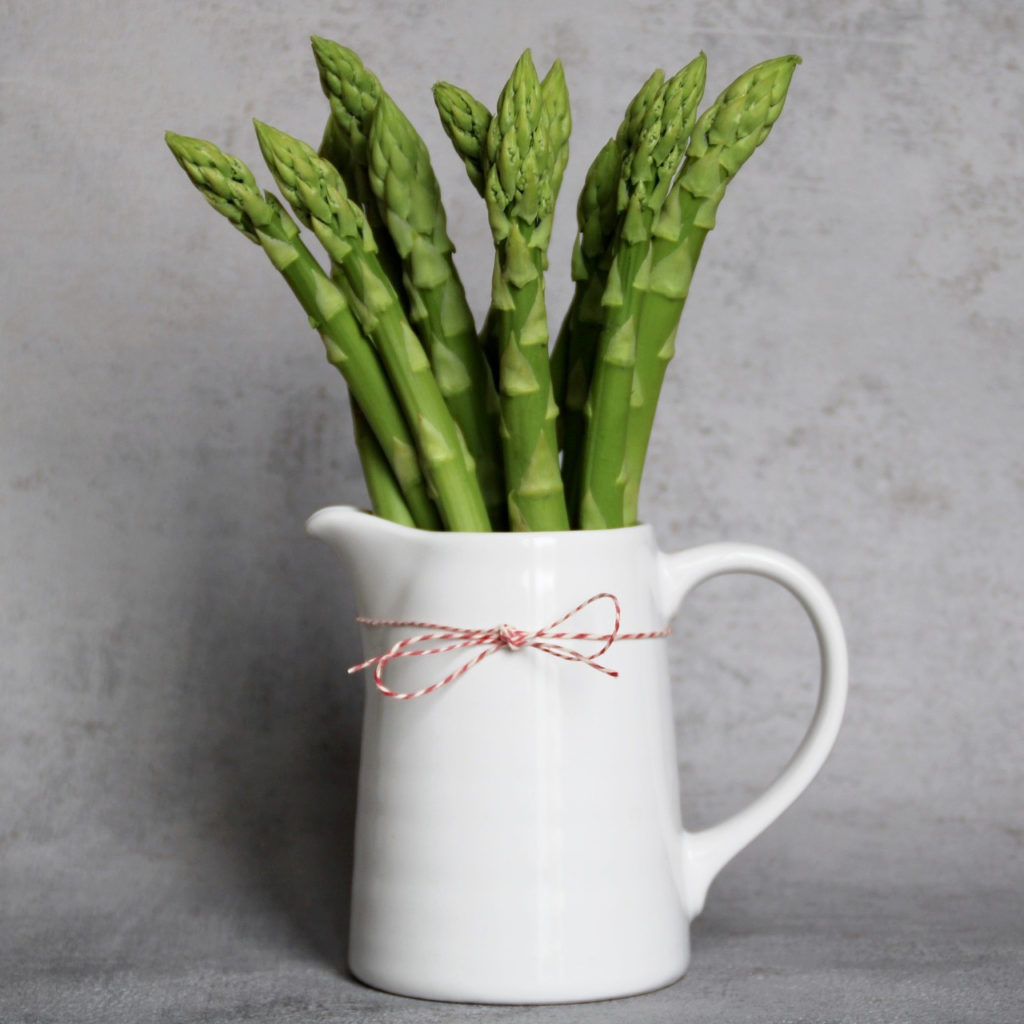 Start by washing the asparagus and removing the hard ends of the stems.  We usually do this by hand (rather than slicing off the ends), but you can do it either way.  You simply bend the end of the asparagus, and the harder part will break off.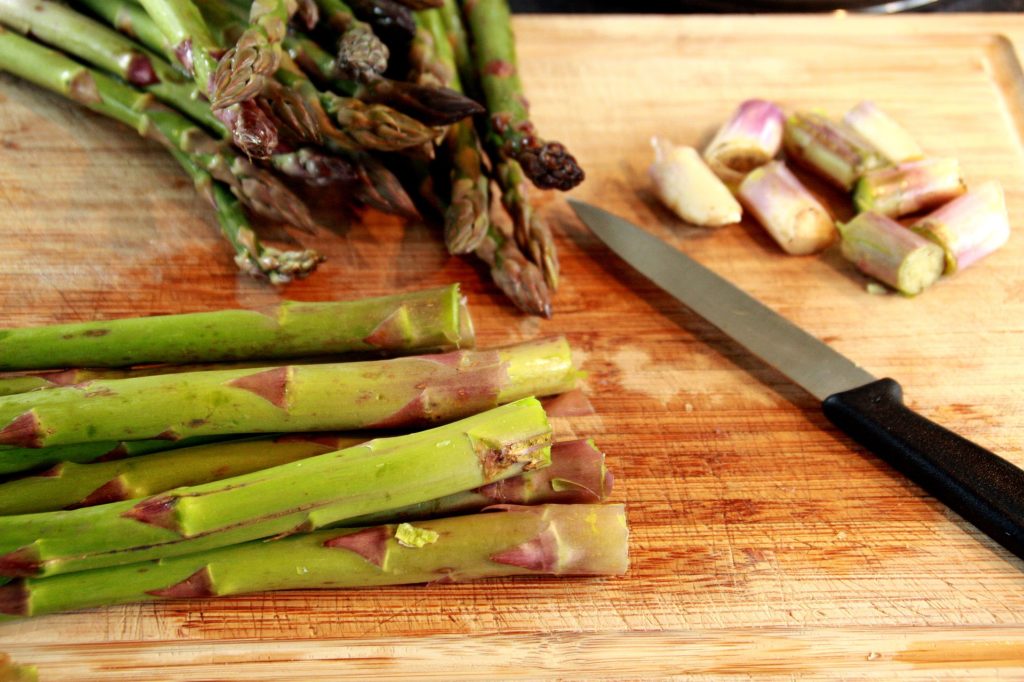 Start by melting the butter in a pan.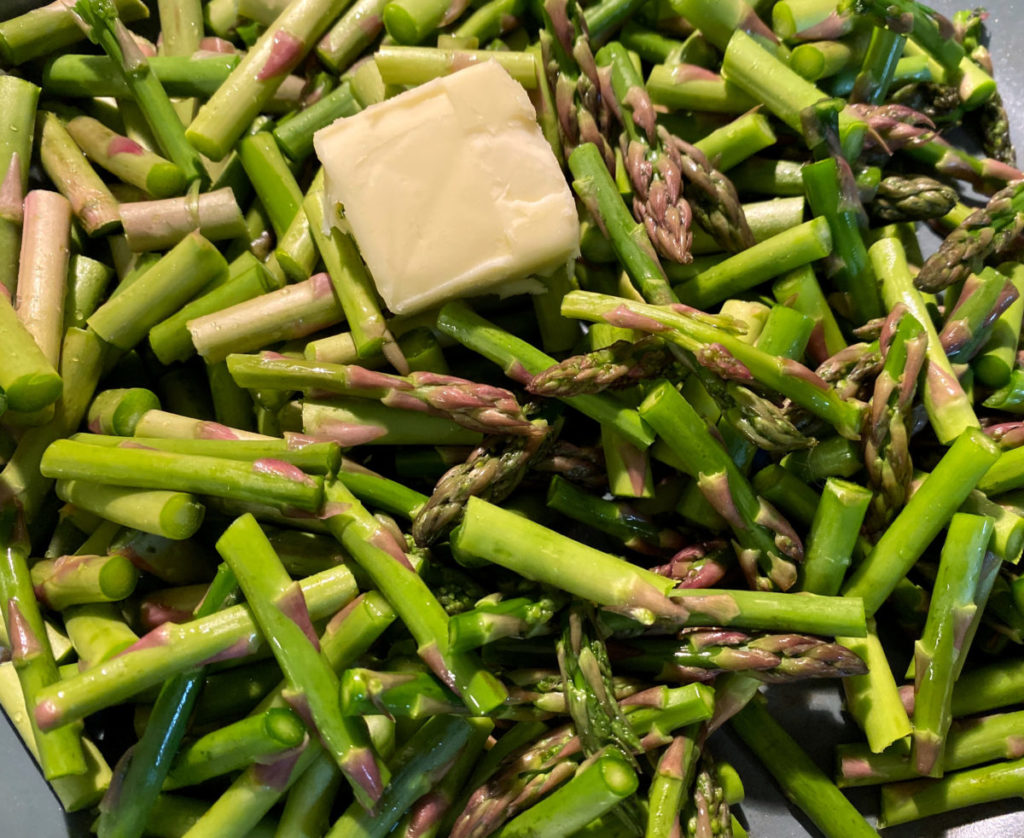 Mince up a couple cloves of fresh garlic.  I like to make slices or mince, and you can really use as much as you like – sometimes I go heavy on the garlic! Ideally you should saute the butter and garlic for a minute or two before adding in your asparagus.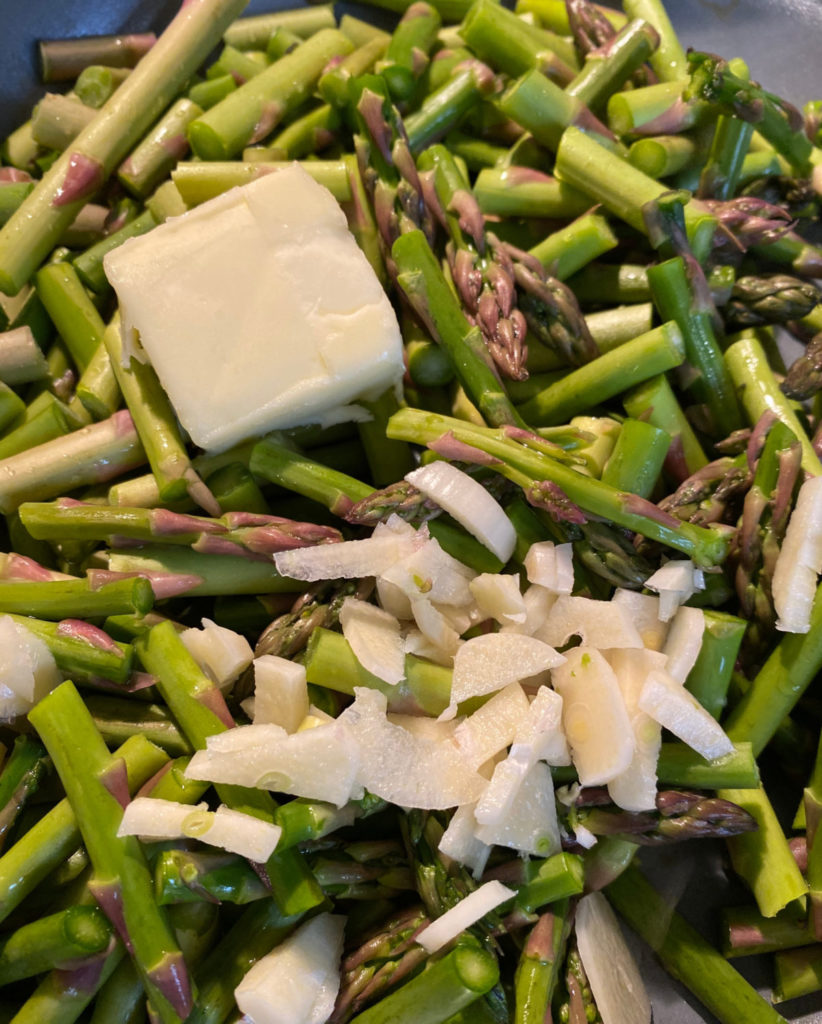 Add in your aspargus, and remove from heat as soon as the asparagus begins to appear "wrinkly" or starts to turn brown. This should be about 5 minutes or less.  We like our asparagus cooked lightly, just enough so that it doesn't get stringy or tough, and stays fresh and crunchy.  You can always test pieces as you are cooking the dish.
Add salt and pepper to taste (we are fans of Himalayan salt).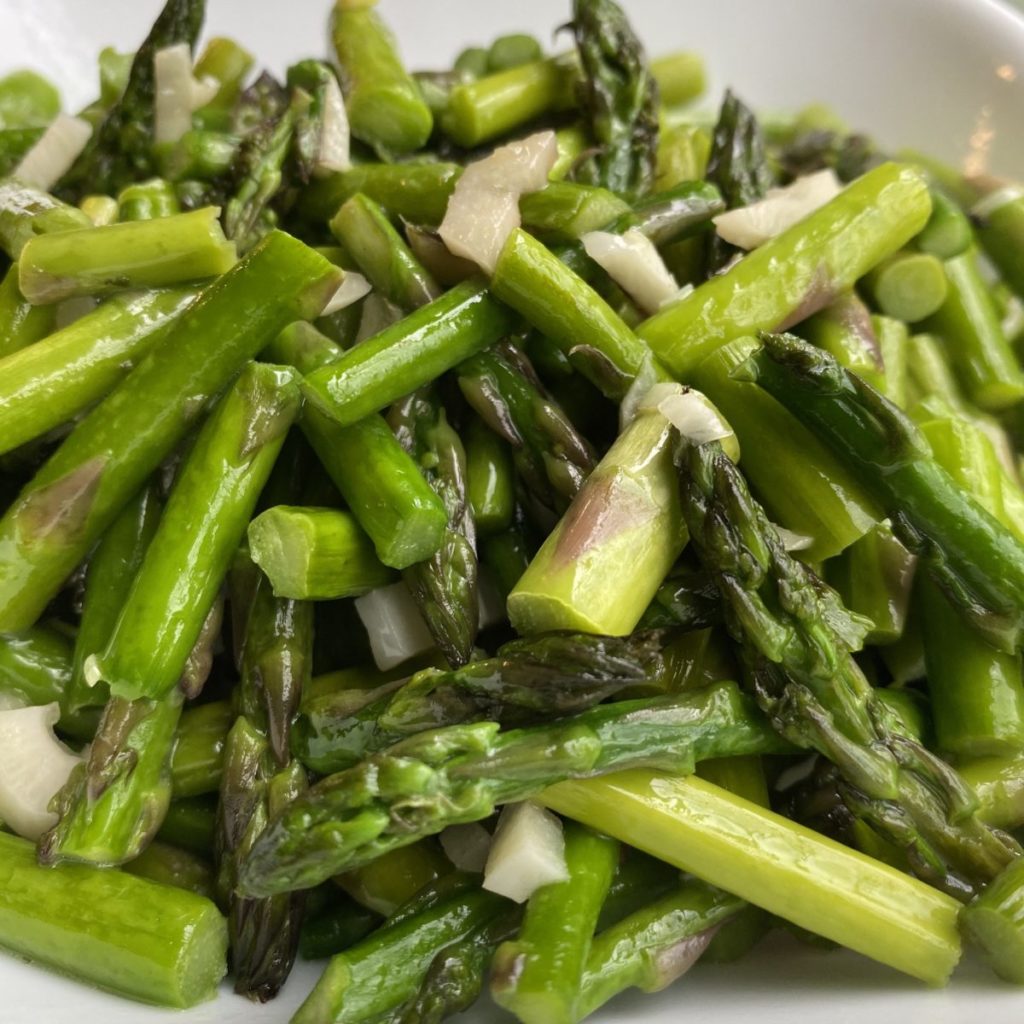 Best served right after cooking.