I have been a vegetarian since I was a kid, and both of my children are vegetarian. Vegetarian sushi has always been a favorite of mine, starting back in college when my school had sushi in the cafeteria.
Over the years, I learned how to make my own. I was very intimidated at first, even with some friends walking me through the process. I will say that it does get easier, and one of the things that helped me get better at making sushi was using a rice cooker to make good quality sushi rice. The nice thing about making sushi at home is being able to make a large quantity, and tailor it to however you would like.
Here is how you can get started!
Supplies
~ bamboo sushi rolling mat
~ optional: rice cooker – a rice cooker is not necessary, but for sushi rice in particular, it makes it easier to prepare the rice. I found that making rice was not as consistent in a pot, but with the rice cooker, I know that the rice will be just the rice moisture and consistency.
~ optional: rice spatula
~ knives for cutting veggies and sushi rolls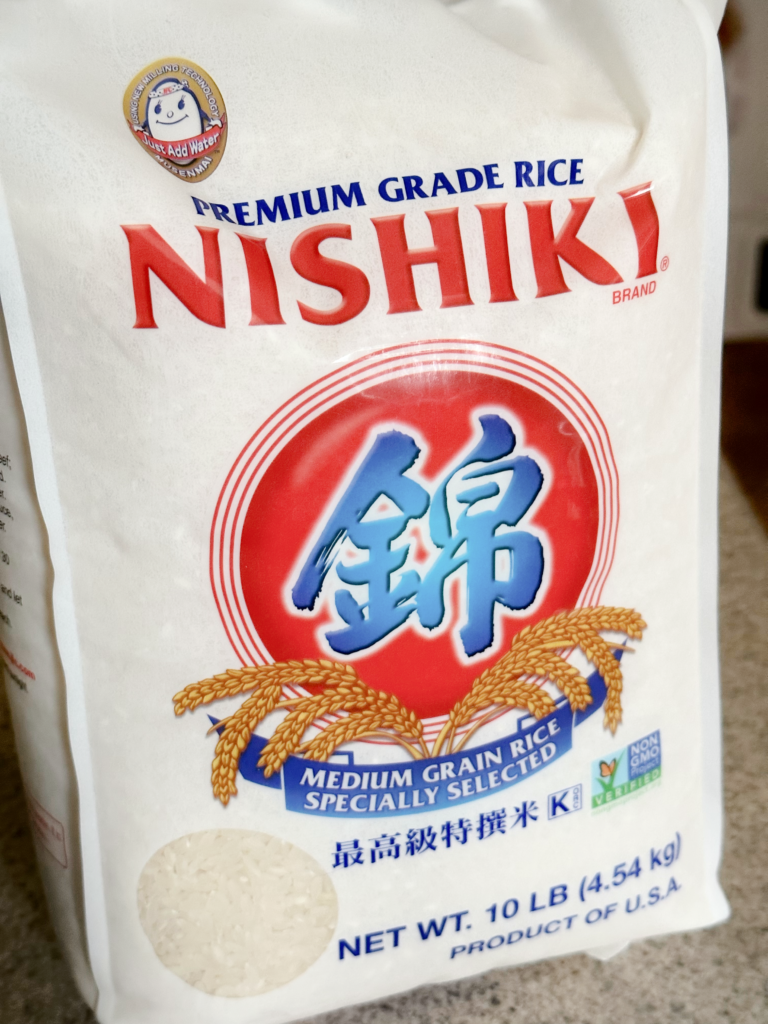 Ingredients
~ sushi rice
~ nori (seaweed)
~ soy sauce
~ vegetables of your choice
~ rice vinegar
~ optional: cream cheese
~ optional seasonings: wasabi or pickled ginger, sesame seeds for garnish on the outside of the sushi rolls
Directions
Prepare your sushi rice per the instructions it comes with. We love our rice cooker, which makes it easy and consistent.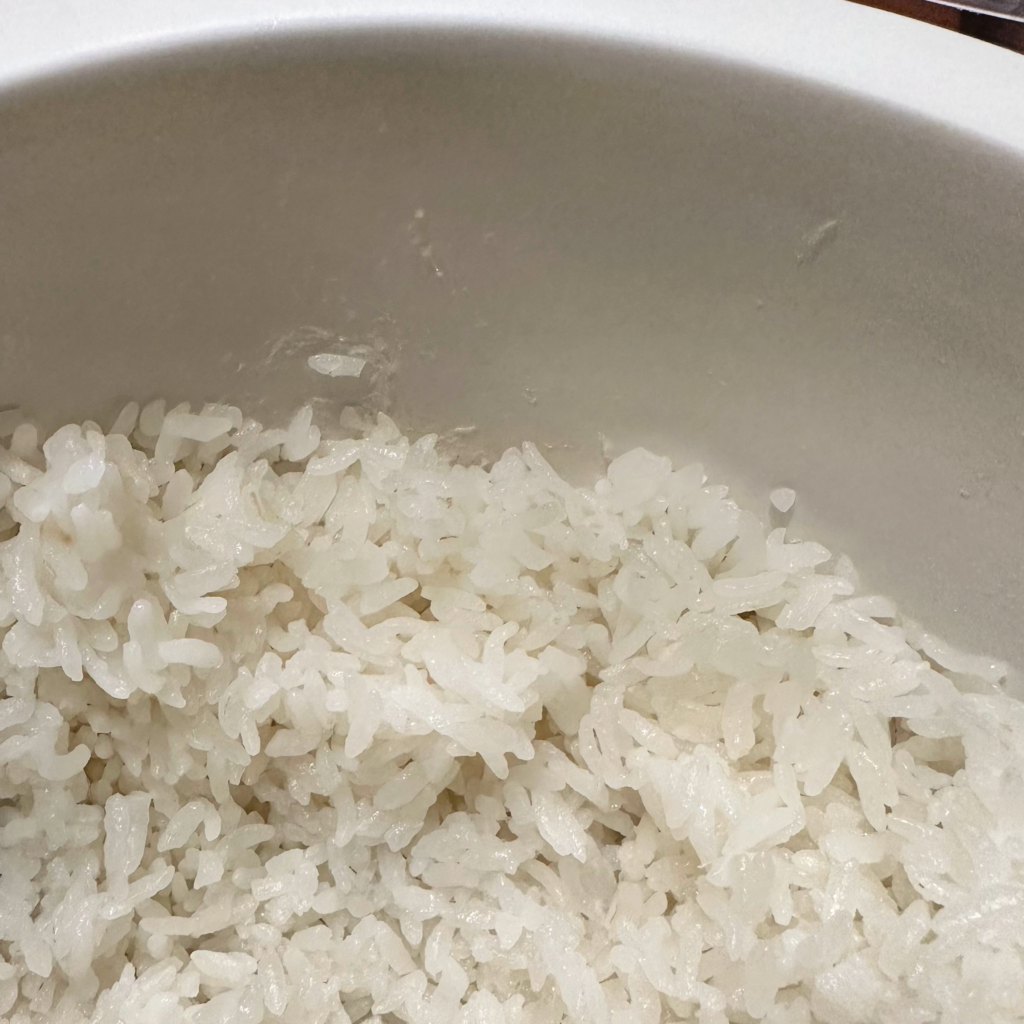 Once the rice is done, I season it with rice vinegar and allow it to cool before preparing my sushi.
Take a full piece of nori, and place it on a sushi mat.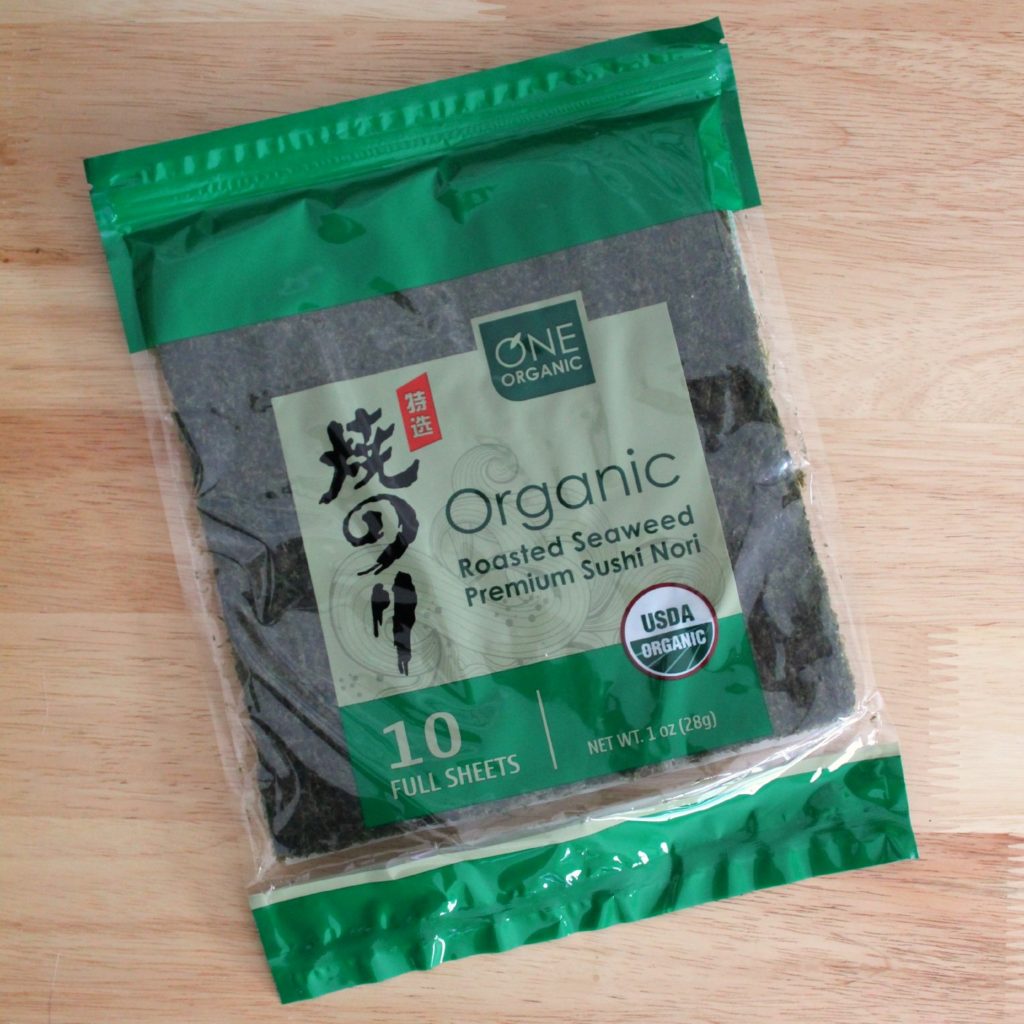 Use your rice spatula to spread rice on to the nori sheet. Fill the entire sheet with a thin layer of rice, except a strip approximately 1″ wide at one end.
Line up your filling along the starting edge.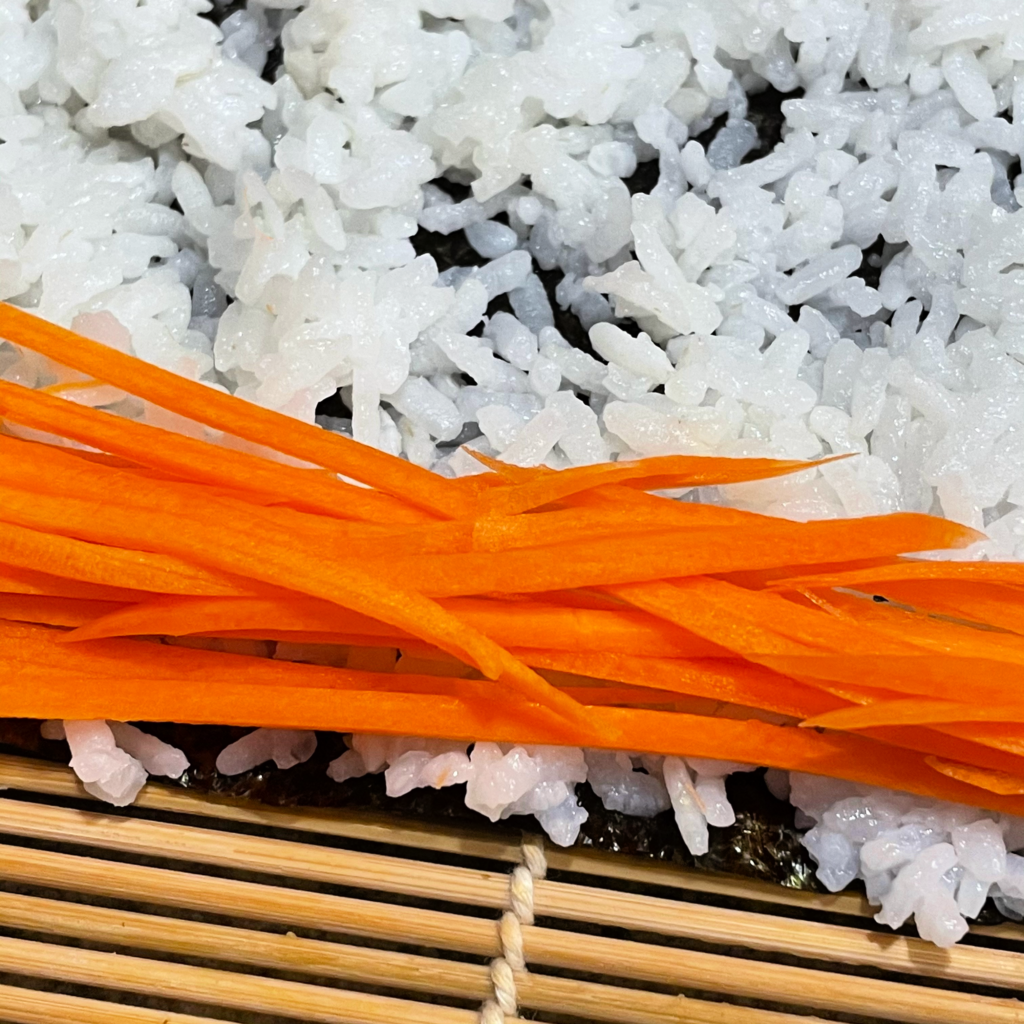 Hold the vegetable ingredients in place with your fingertips, and roll the mat over the ingredients until the mat forms a circle. Adjust the mat and continue rolling until you have reached the empty portion of seaweed. Dab the remaining seaweed with water and finishing rolling up the sushi.
Slice the sushi into 6-8 pieces.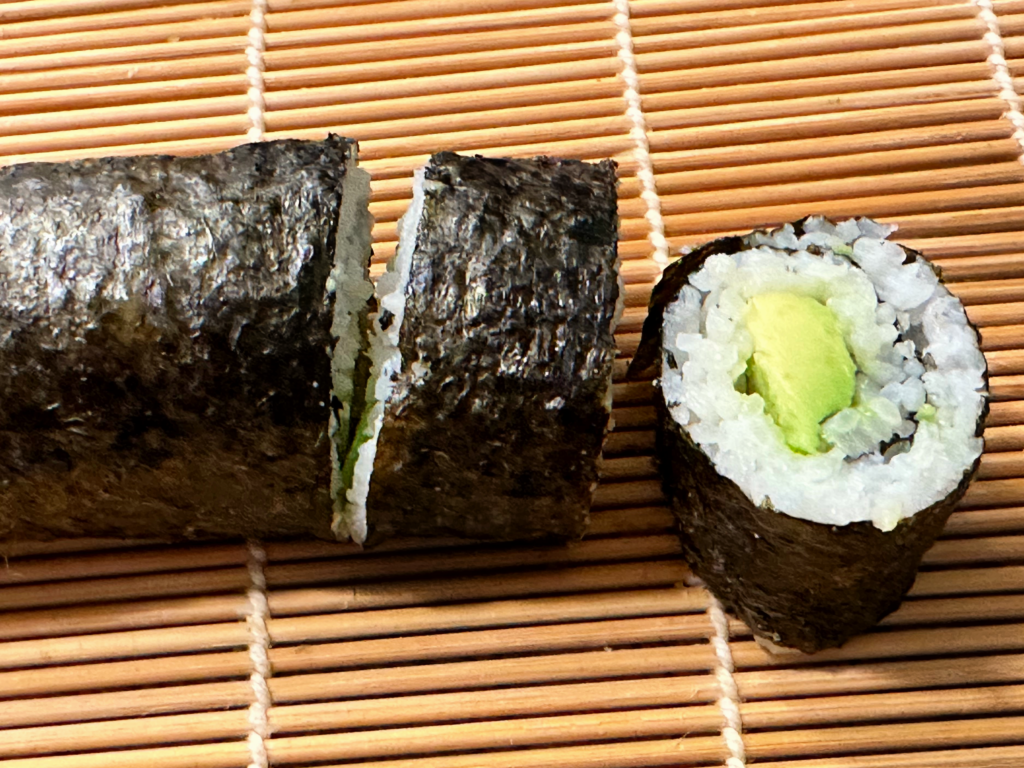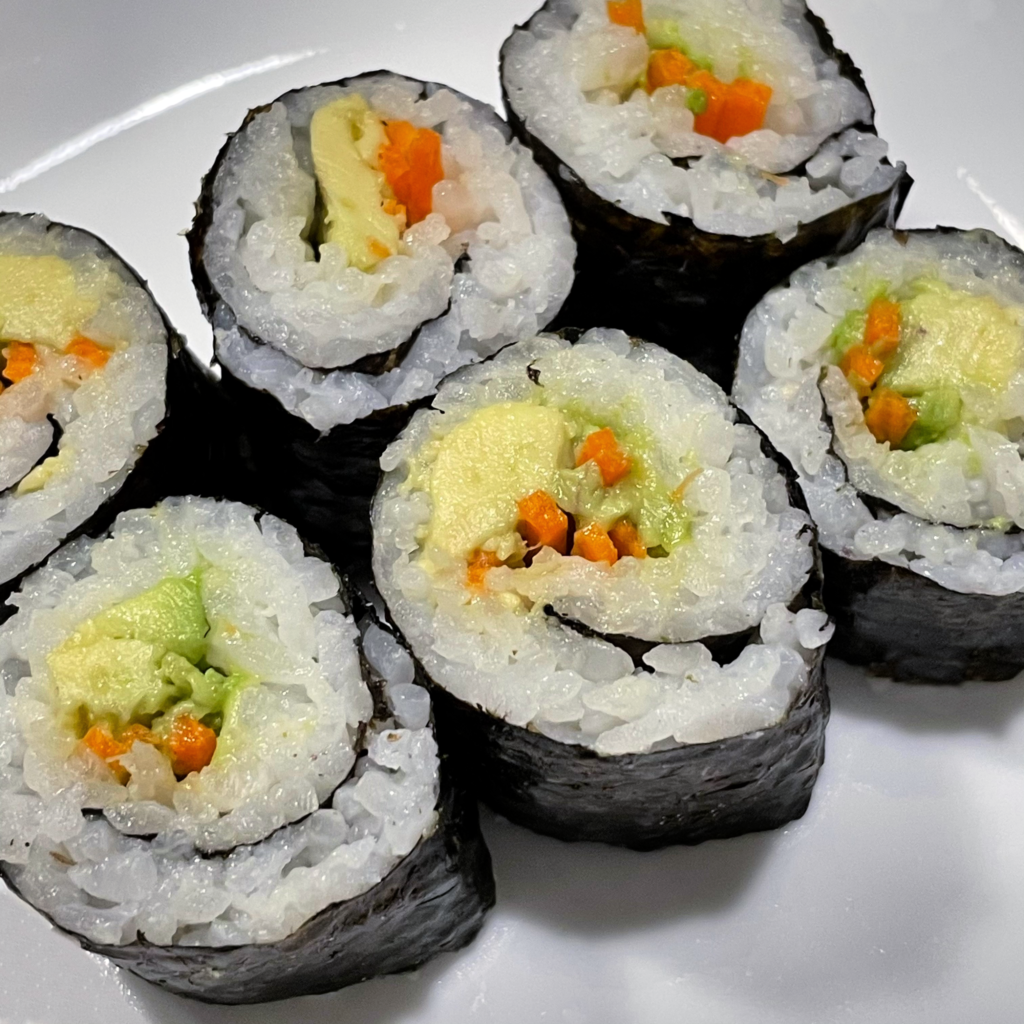 Plate your sushi and serve with soy sauce. You can also add pickled ginger and wasabi. There are some great sushi serving sets to choose from, like these I found on Amazon.