I love recipes that are quick and easy, but also ones that have fresh ingredients.  I always snag fresh baby spinach from the farmer's market when I see it. In the winter, I crave fresh veggies, and spinach is such a nice boost. when my friend made this for me, I knew I had to make my own!
Ingredients:
Naan type bread (I find this at my local grocery store)
Fresh spinach (you could use frozen spinach, but it needs to be heated and squeezed dry)
Sour cream or Greek Yogurt
Olive oil
Cumin seeds
Minced or crushed garlic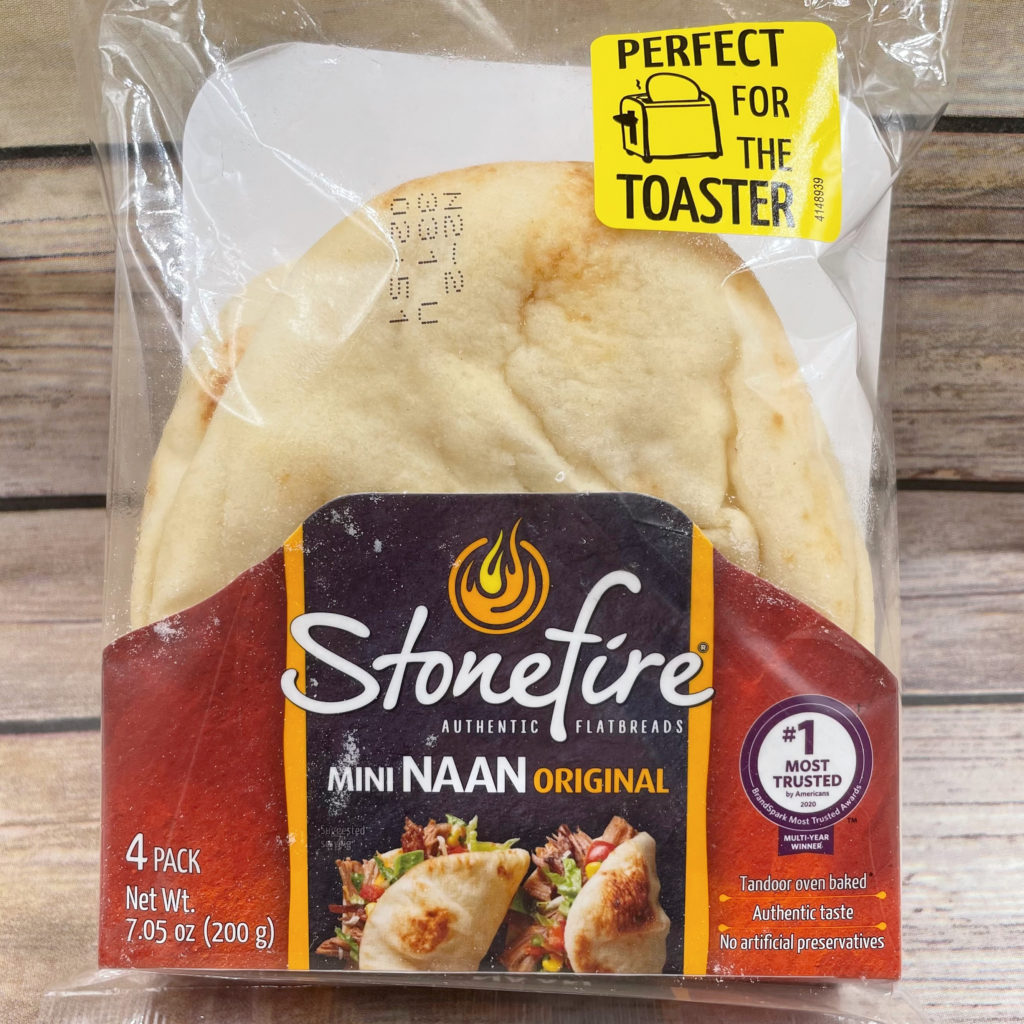 Directions:
Crush or mince garlic, and stir into sour cream or greek yogurt. I don't have a specific amount for either, so you'll have to approximate how much you are going to use on your naan bread. I am guilty of eating a lot of garlic and it doesn't bother me if it is raw!
Spread the flatbreads with your sour cream and garlic mixture.
Sprinkle with cumin seeds.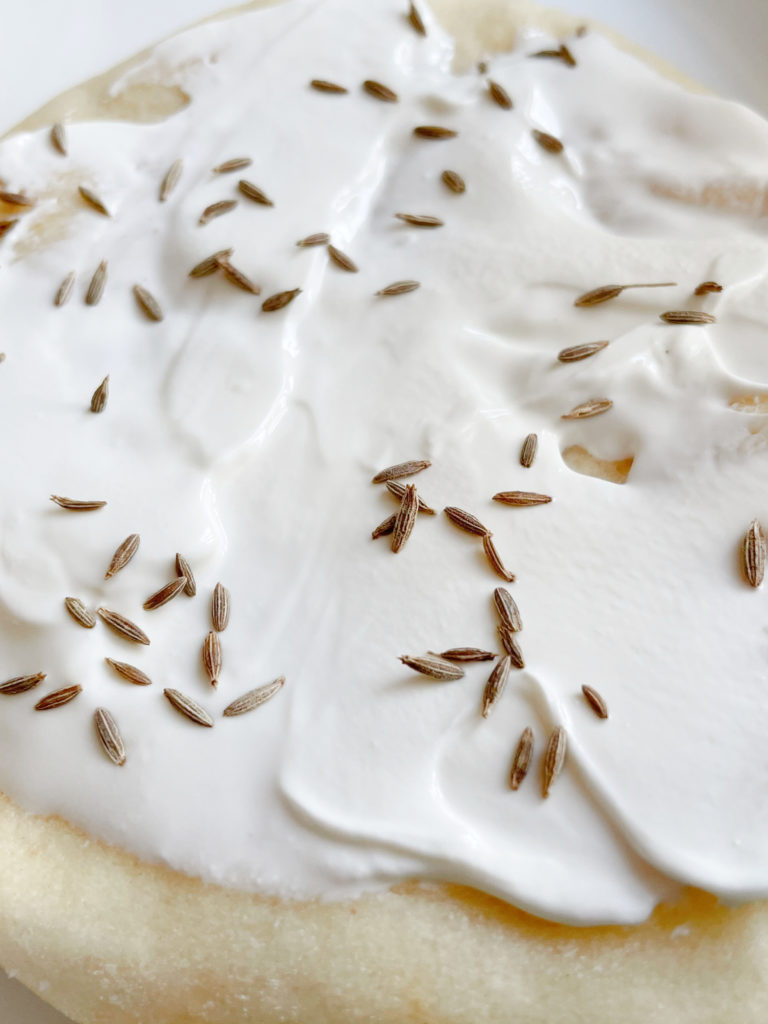 Top with chopped fresh spinach.  You can drizzle with olive oil, or toss the spinach with olive oil before adding to the flatbread.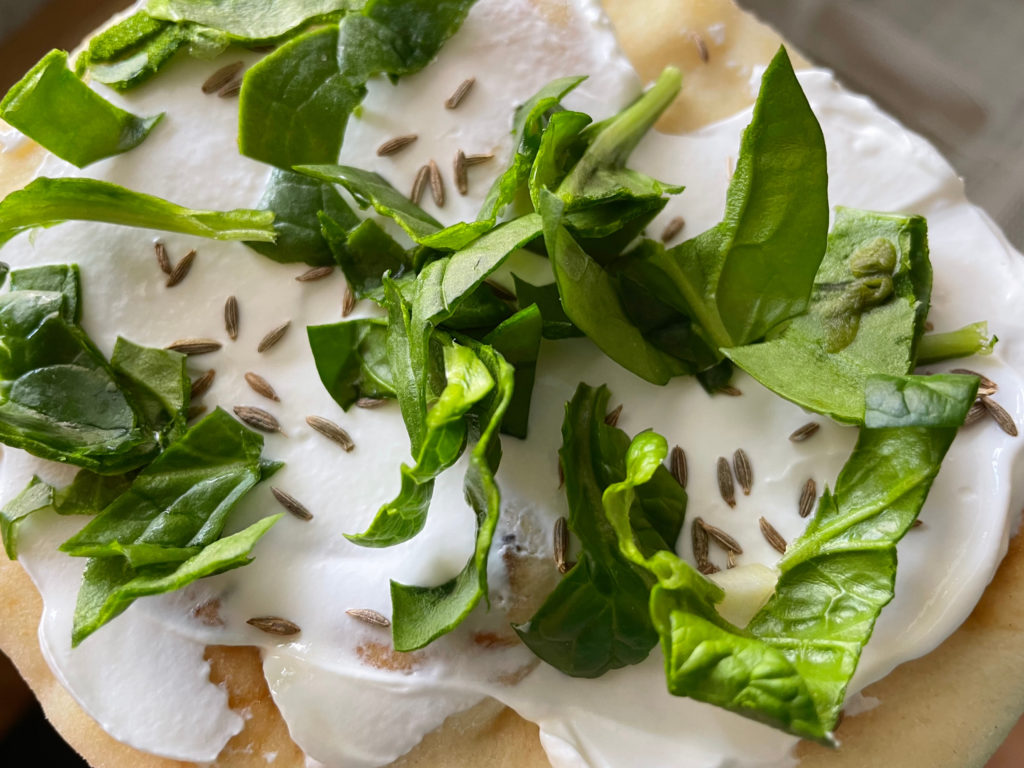 Broil quickly so that the spinach wilts.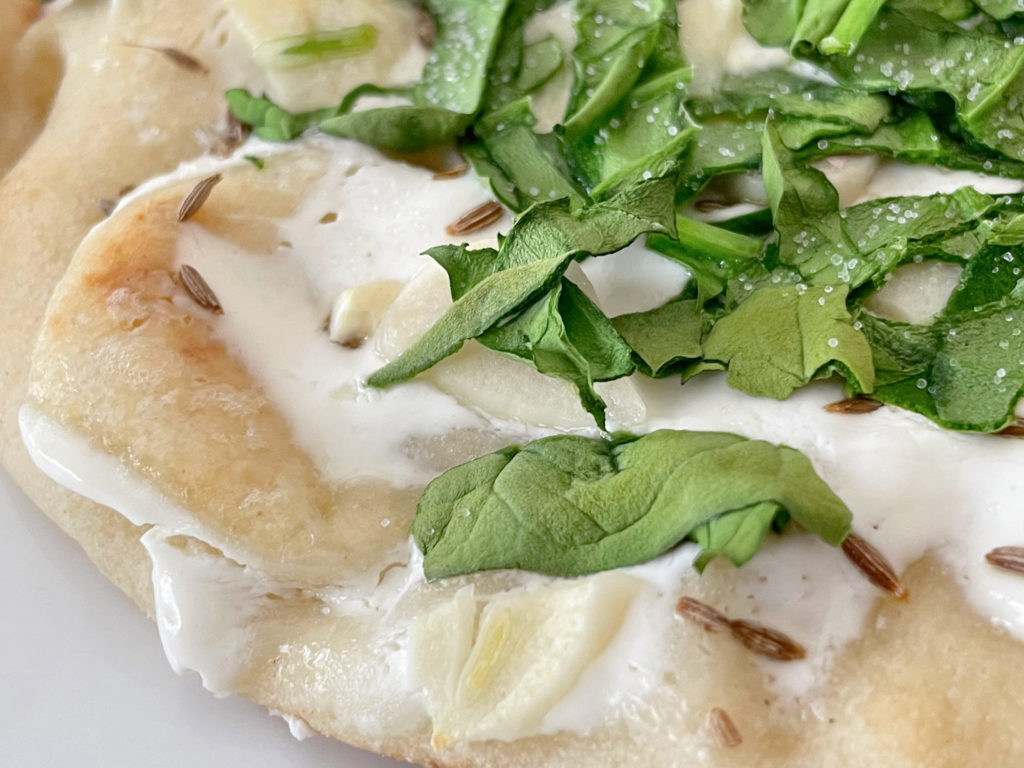 Sprinkle with salt.