This sandwich is a very quick sandwich to prepare, and you only need a few ingredients. Plus, the leftovers save wonderfully!
Ingredients needed:
Mushrooms – I usually use white mushrooms, but you can also use baby portabellas
Olive Oil
Seasoning – we use Tony Chacheres, which is a spicy Cajun seasoning, but you could really use anything you like
Rolls
Clean and slice your mushrooms. You can slice the mushrooms in regular slices, or in smaller pieces. Somewhat smaller pieces make it easier to put on your burger buns.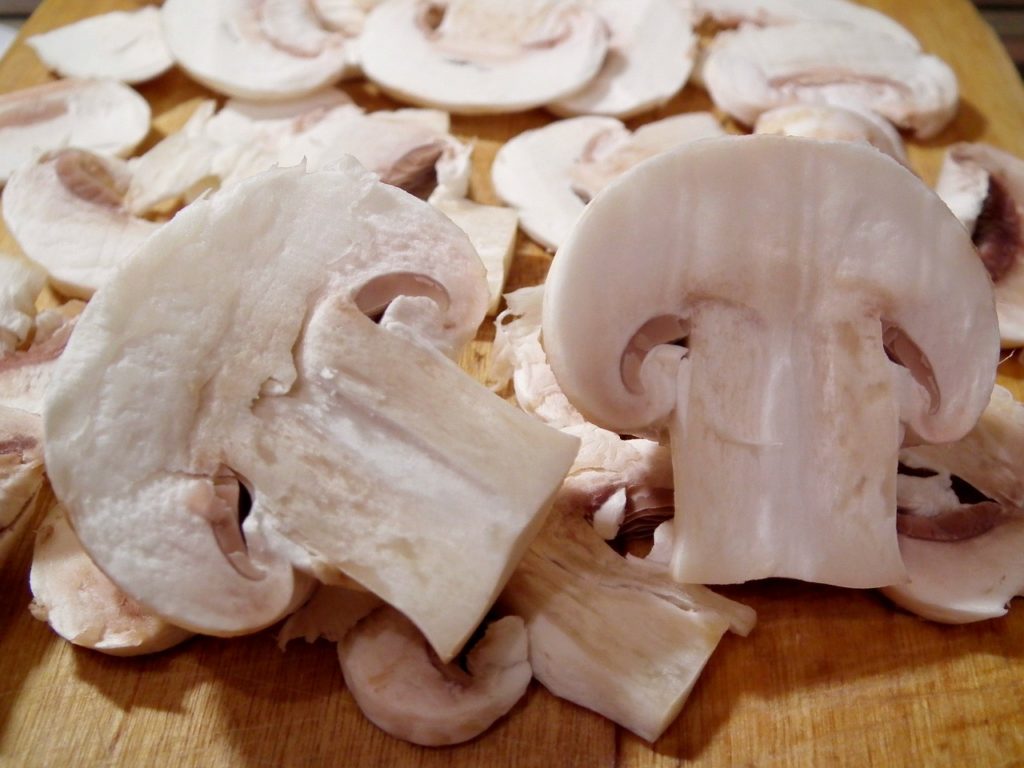 Drizzle a pan with olive oil. Heat the oil and add in your mushrooms. I like to drizzle some more olive oil on top of the mushrooms as well.
Heat the mushrooms, stirring occasionally to make sure they don't stick to the pan. You will start to see moisture coming out of the mushrooms, as they have some water content.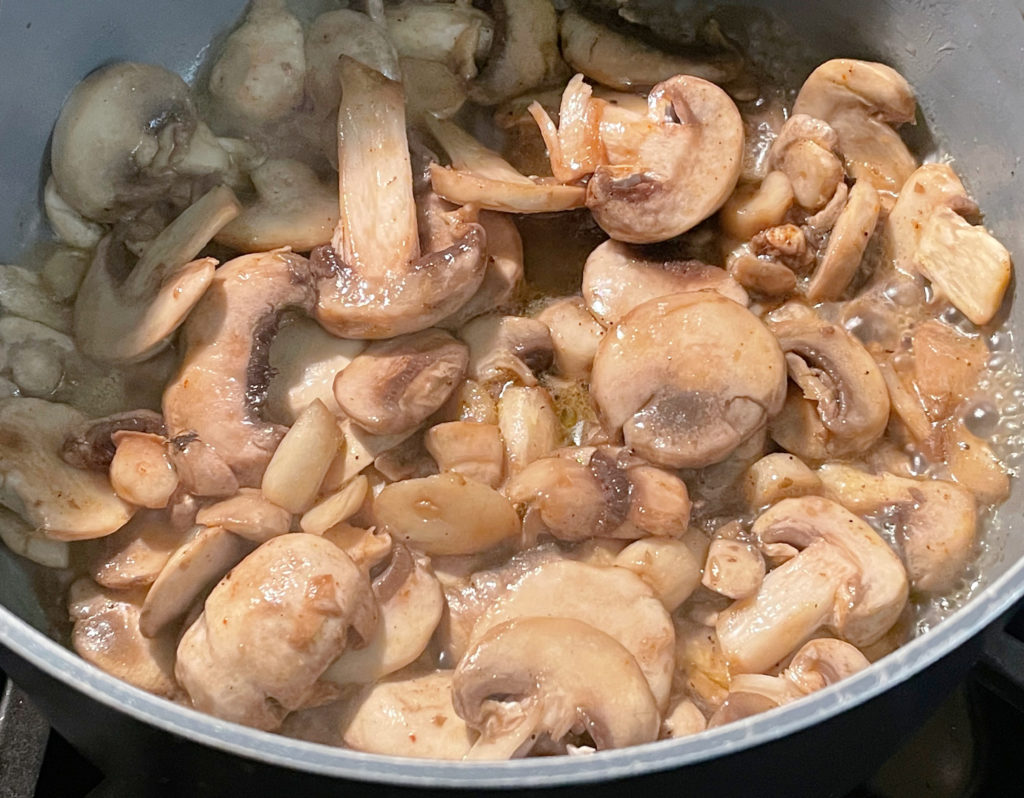 As the mushrooms cook, add in some spices. We like this Tony Chacheres spicy creole seasoning. (It does not have MSG!)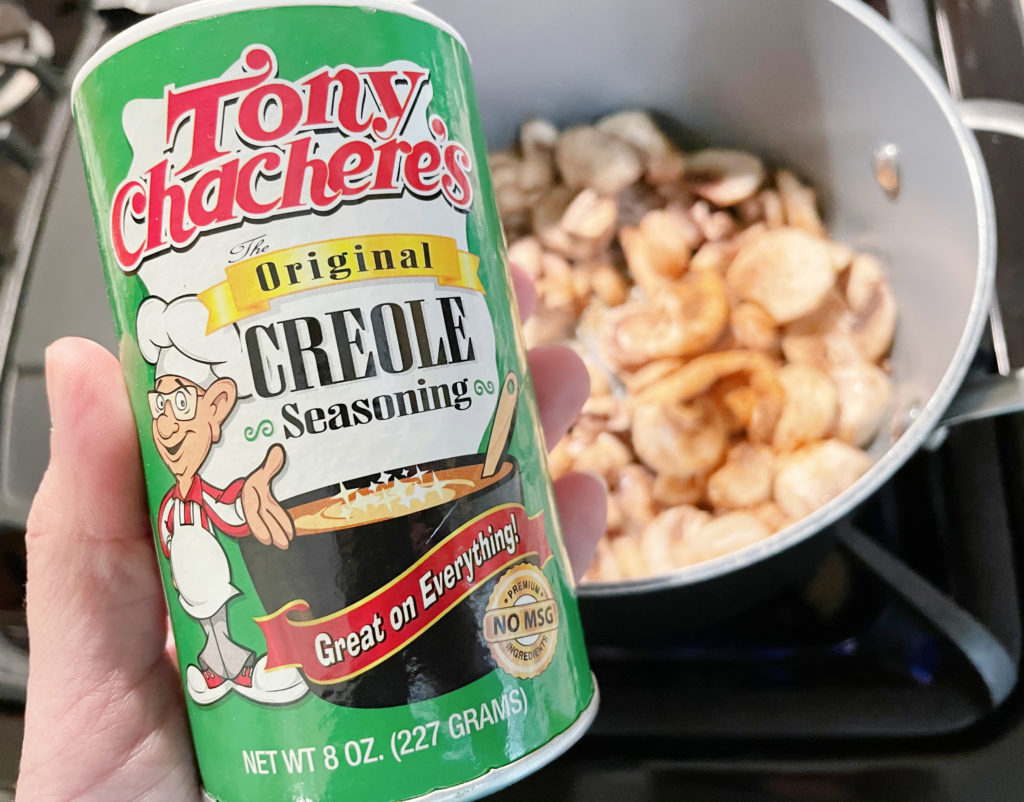 I continue cooking down the mushrooms until the water content is mostly cooked out. Here you can see where it is almost cooked down.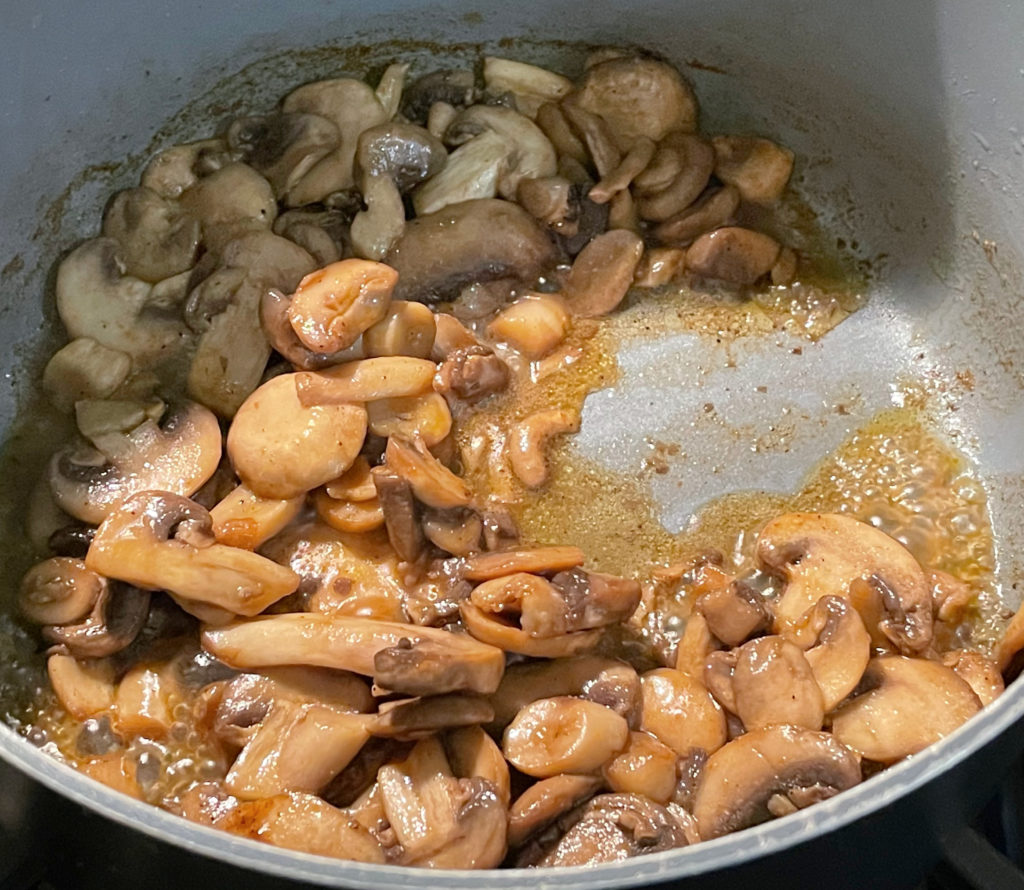 Toast burger buns or whatever you would like to use for your sandwich.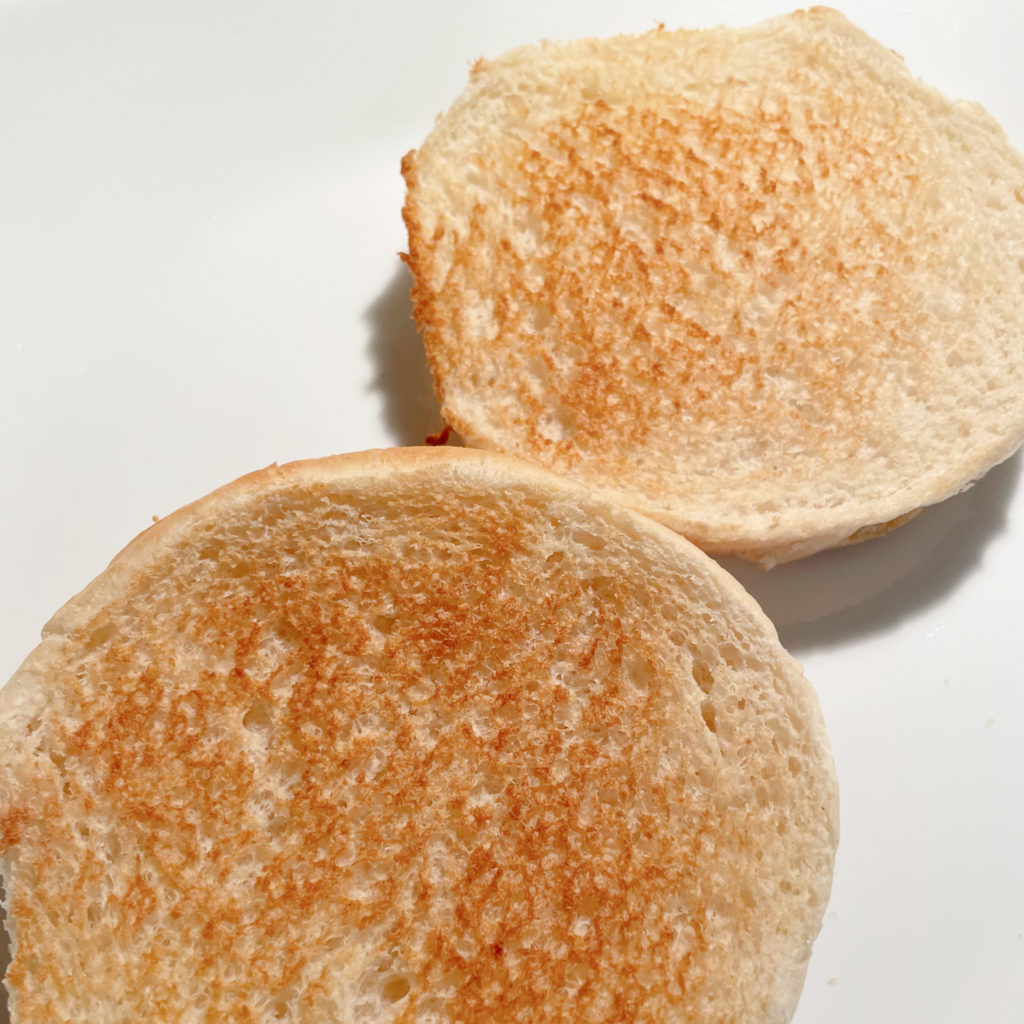 For our sandwiches, we simply spoon mushrooms on to a toasted bun. You can add on anything you would like, like cheese, avocados, etc.