We have been enjoying doing some fun cooking projects with the kids, since being stuck indoors in the winter can give us a little bit of cabin fever! We decided to make our own potato chips, which we enjoyed doing together.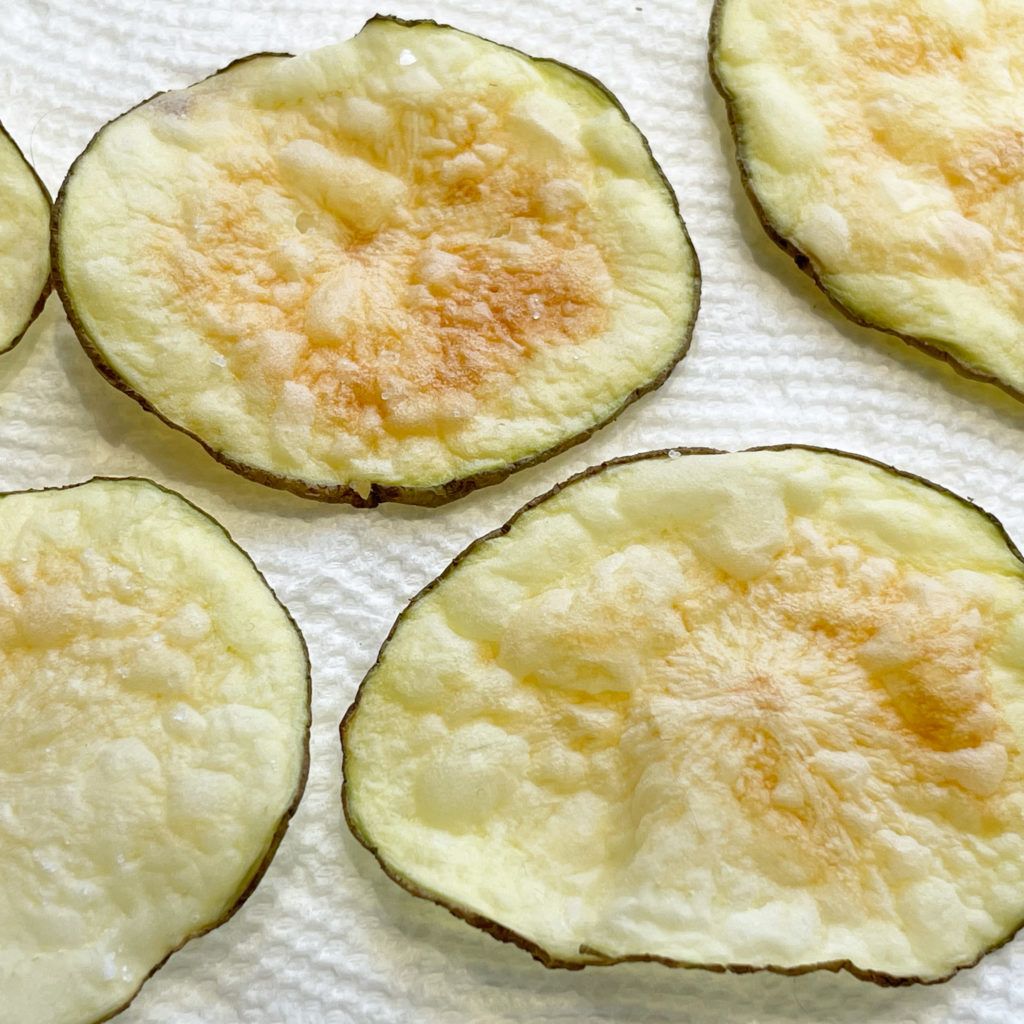 INGREDIENTS
~ potato
~ oil
~ salt
INSTRUCTIONS
Thinly slice your potato. We used a mandoline, but if you don't have one, you can use a knife to make slices as thin as possible (1/8-1/16″ thick).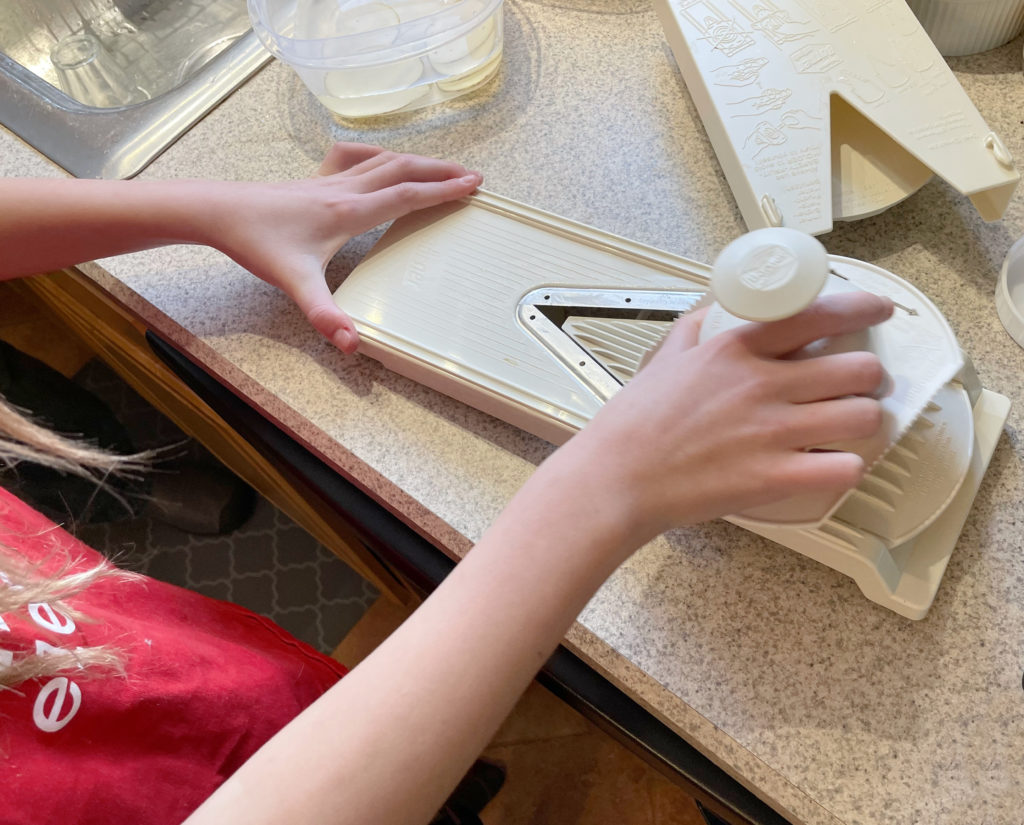 Once the potatoes are sliced, place the slices in cold water. I let them sit for a few minutes. Rinse the slices until the water is clear.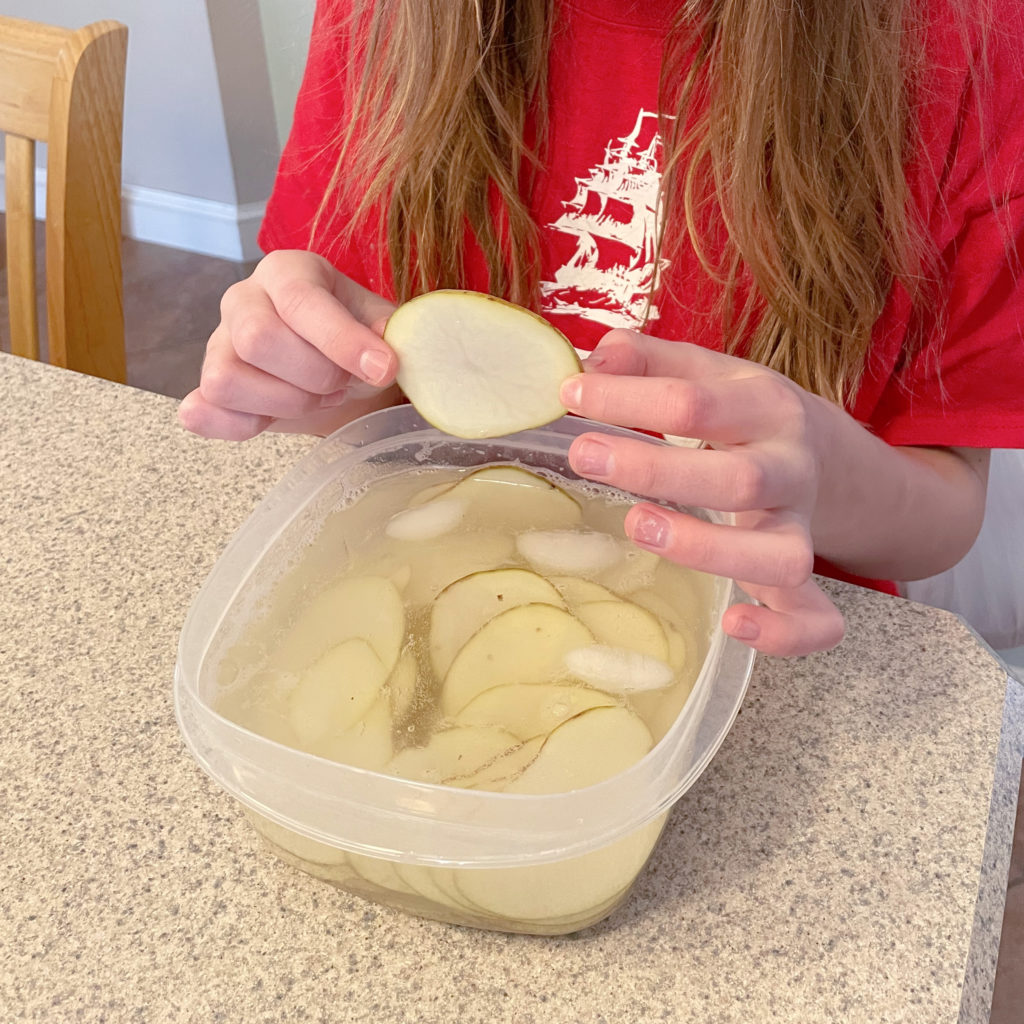 Dry the slices on clean dish cloths.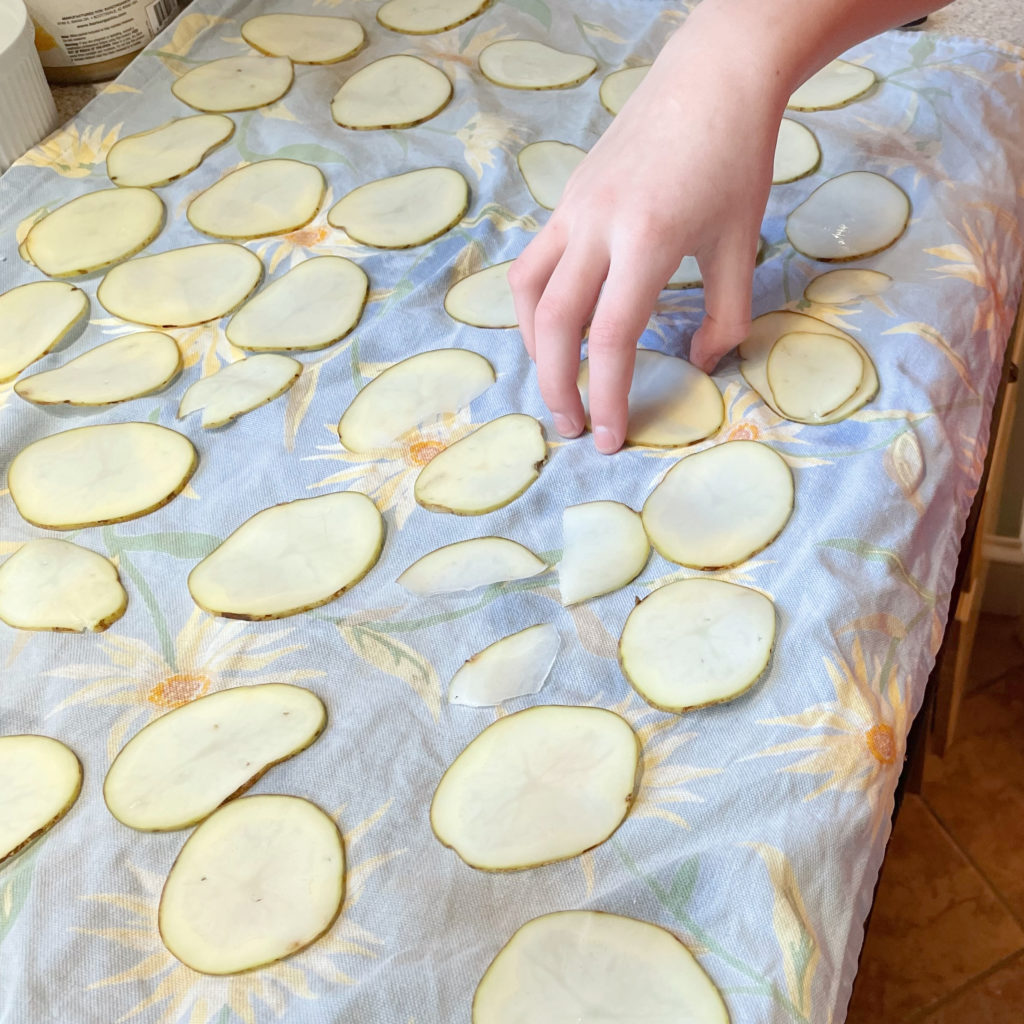 Place a paper towel on a large plate (one that will fit in the microwave). Do not layer.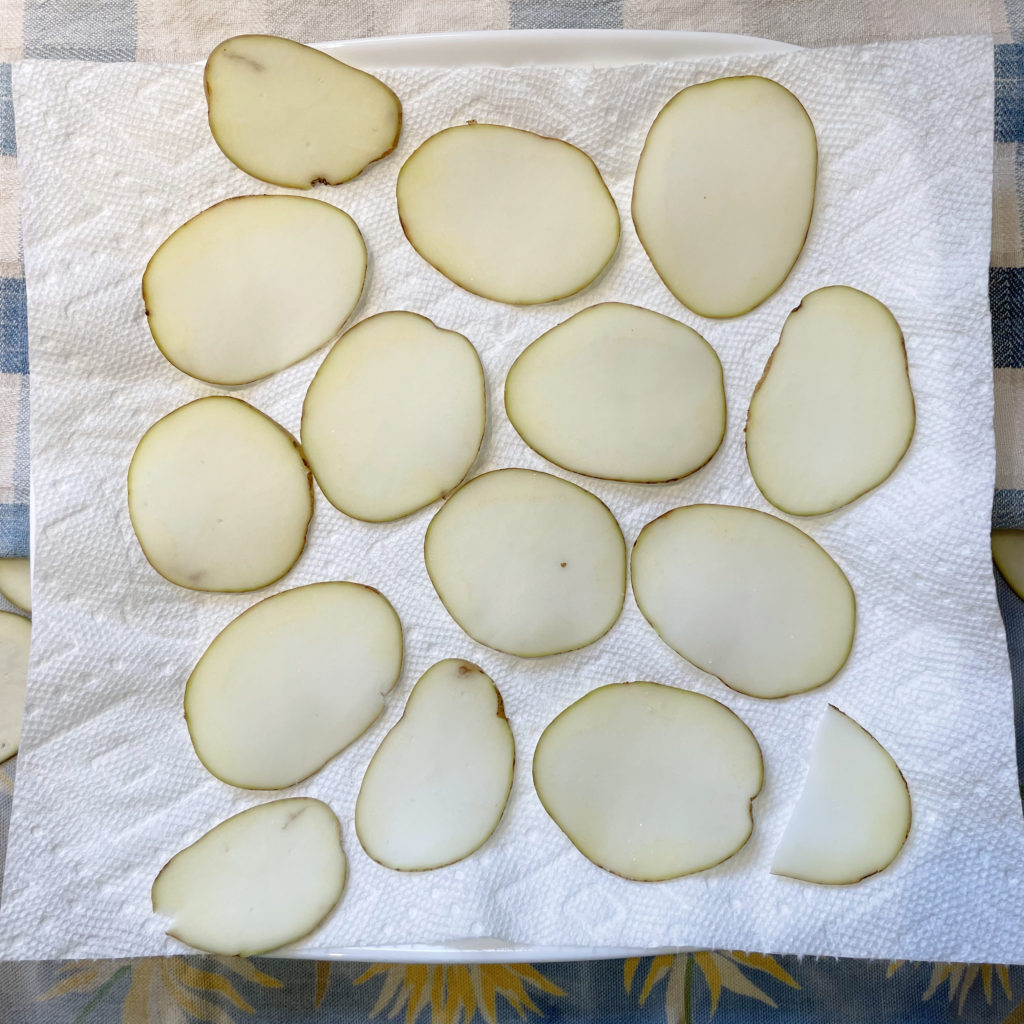 Brush with oil and dust with salt. I recommend a fine salt for this. We did do some potato chips without oil, and that is fine too (the oil makes it more flavorful).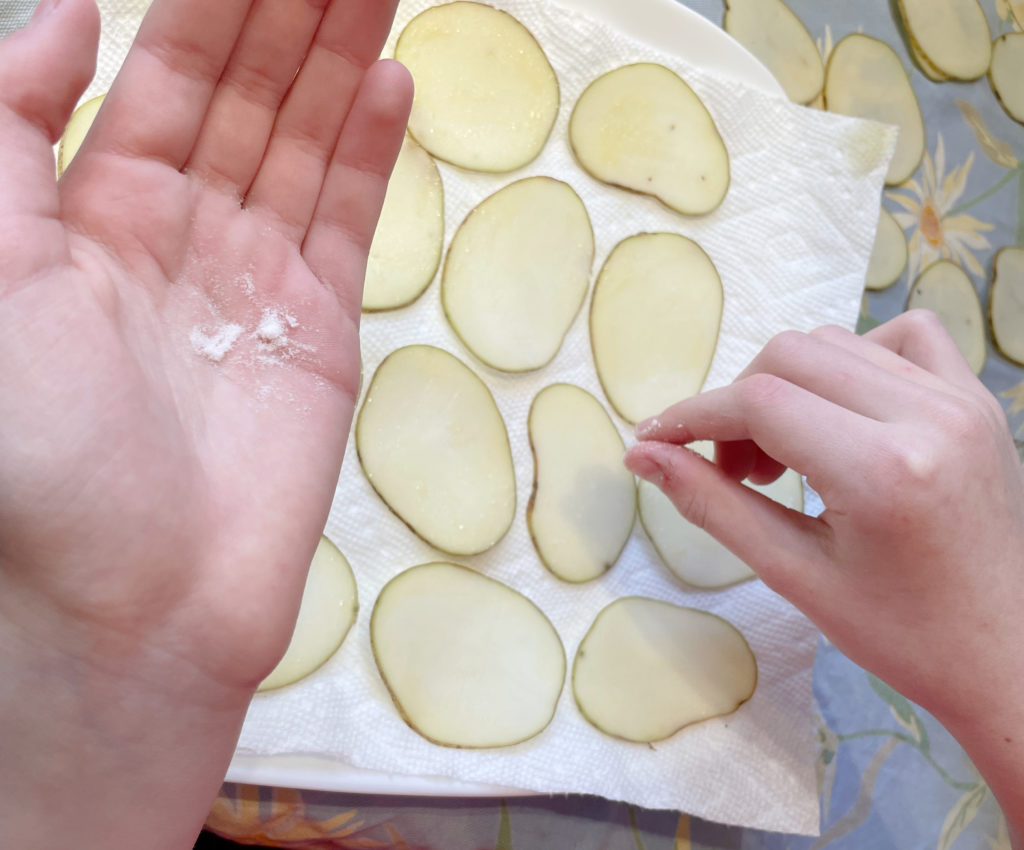 Microwave the slices for 3 minutes. Take the plate out of the microwave and flip the slices over.
Then microwave at 1 minute intervals at 50% power, keeping an eye on them so they don't burn.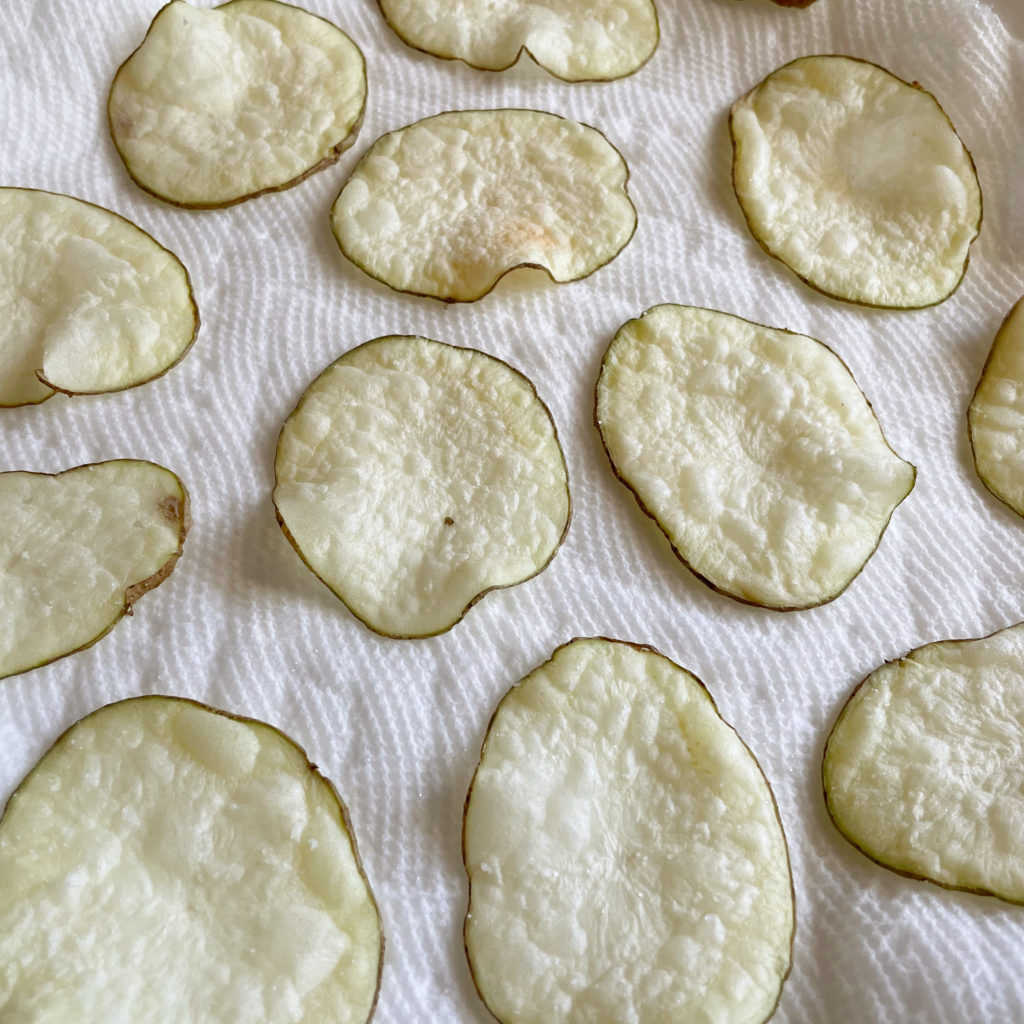 This was a fun project to do with my daughter, and we are looking forwarding to doing this again, as well as trying it with sweet potatoes.