We have enjoyed kale chips over the years, but they do take some time to dry out in the oven. At one point, when I tried drying out homegrown catnip, I found a recipe for microwaving herbs to dry them, and realized we could probably do the same with kale.
The first step is thoroughly washing and preparing your kale. I rip the kale into pieces and take out any of the woody parts. I usually soak it in my salad spinner, rinse it off, and then dry it in the spinner.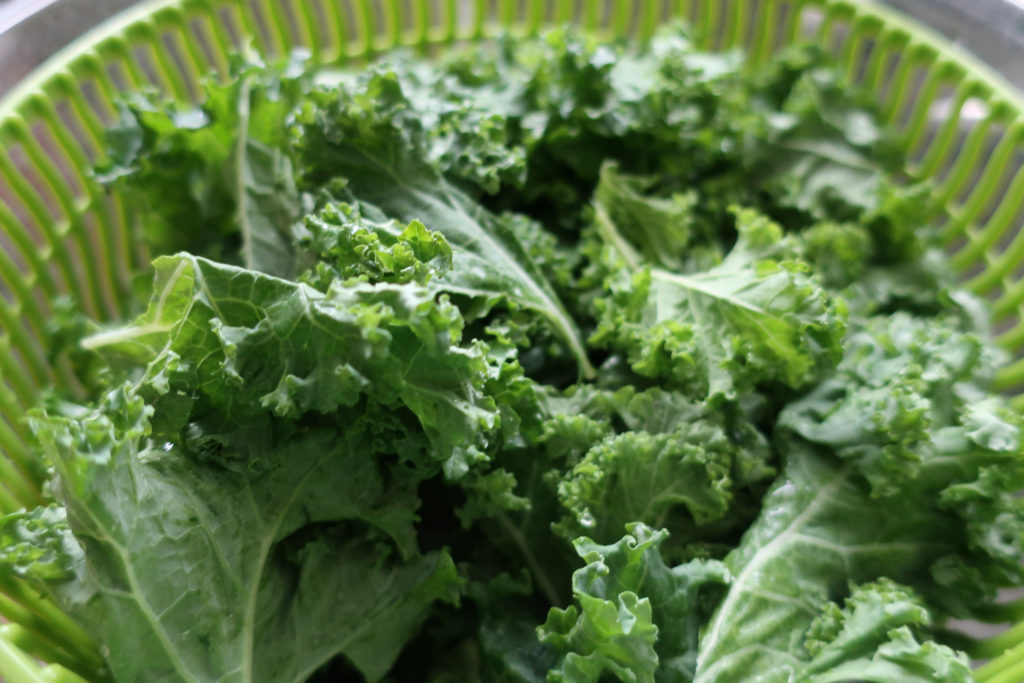 I also lay out the kale on a dish towel, then lay another dish towel on top to dry off the kale. If you can allow to air-dry for a little bit, that is helpful too.Once the kale is dry, I lay it on a large plate and drizzle with olive oil. I use my hands to rub the oil on the kale (not my favorite part of the process, but at least olive oil is good for your skin!).
Once you have coated the kale in oil, sprinkle with some salt. You can also add other seasonings.

Lay the kale on a plate and start by microwaving approximately 2 minutes.

When the 2 minutes are done, check on the kale. I usually take it out, allow the steam to rise, blow on it, mix the kale with your fingers or a spatula. Basically, you want to rotate the kale and let the steam out to facilitate the drying process.

​​​​​​​You'll want to keep microwaving at 1-2 minute increments, repeating the process of mixing in between, until your kale is crispy.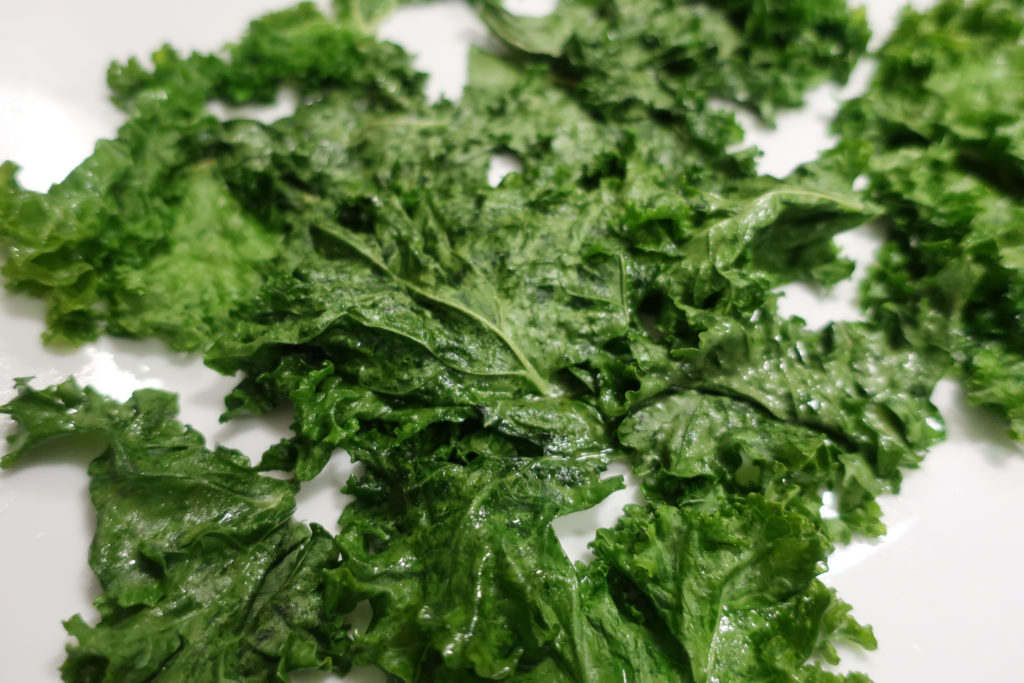 This is so easy to make, and my kids love these kale chips. A great snack and a perfect way to use up kale from the garden!