I have always been a fan of chana masala, but we also enjoy paneer, so we decided to combine them. This recipe is not difficult, but you do need a variety of spices and paneer, which you may have to find at a Indian grocery store. We like to make this in larger batches, since it can be frozen and makes for great leftovers.
We also found this massive can of chickpeas, and did a big batch of this recipe by multiplying the recipe five-fold!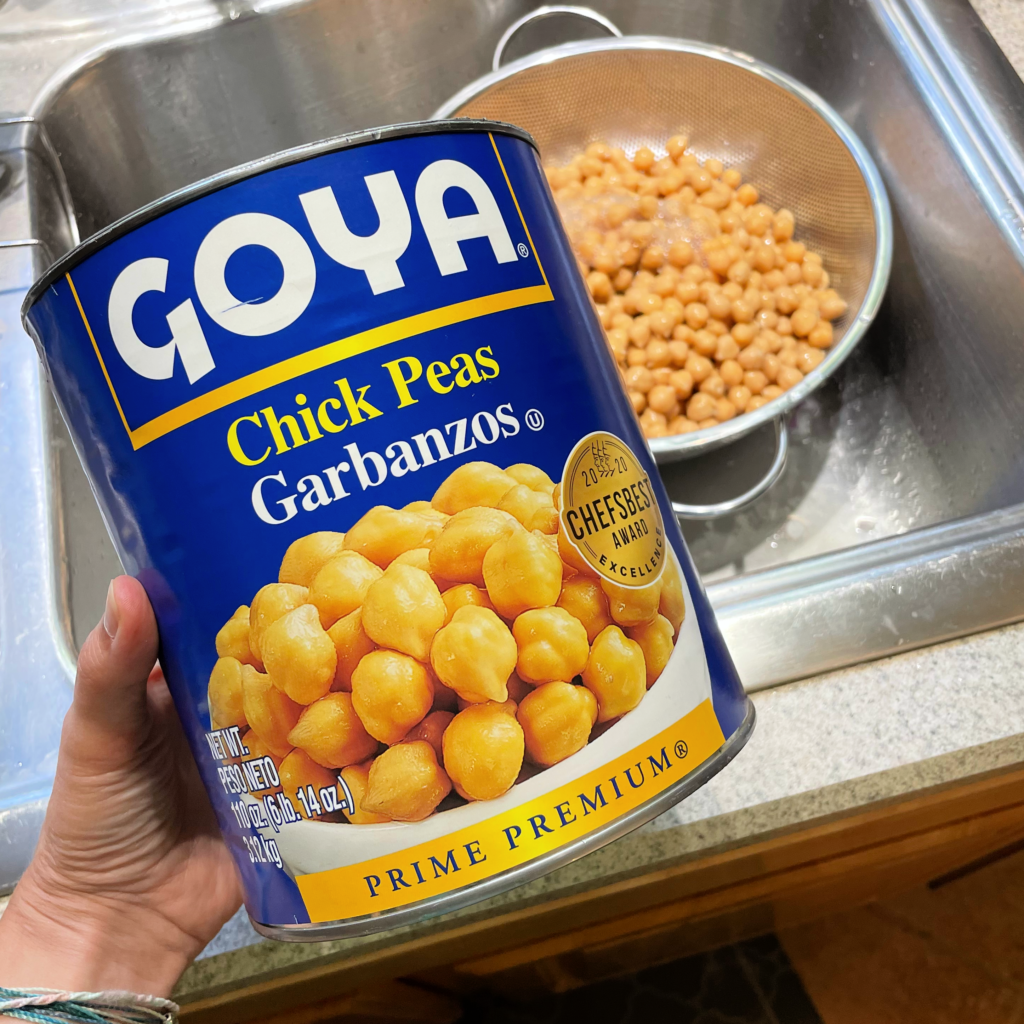 Ingredients
1 white onion
3 tablespoons coconut oil
1 tablespoon ground cumin
3/4 teaspoons salt
6 cloves garlic
2 tablespoons fresh ginger
1/2 cup fresh cilantro
3 fresh chili peppers, chopped
1 tablespoon ground coriander
1 tsp chili powder
1 tsp ground turmeric
1 28-oz can pureed or diced tomatoes
12-16 oz paneer
1 tsp garam masala
2 tbsp lemon juice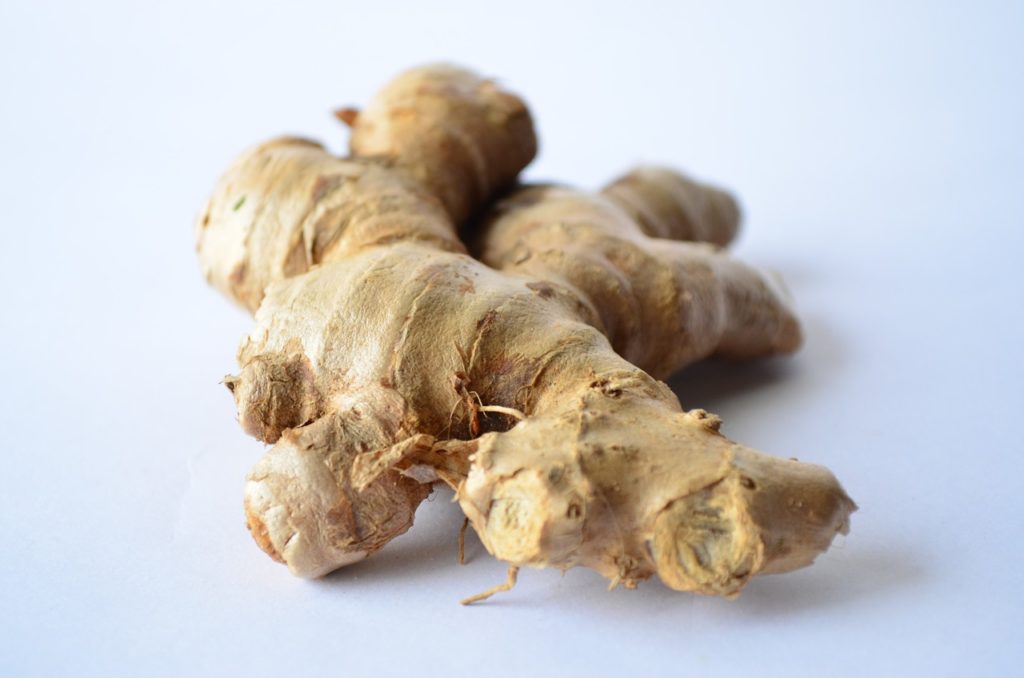 Instructions
Heat oil in a large pot.
Add chopped onion and cumin. Cook the onions until slightly transparent.
Finely mince garlic, ginger, cilantro, and green chilies.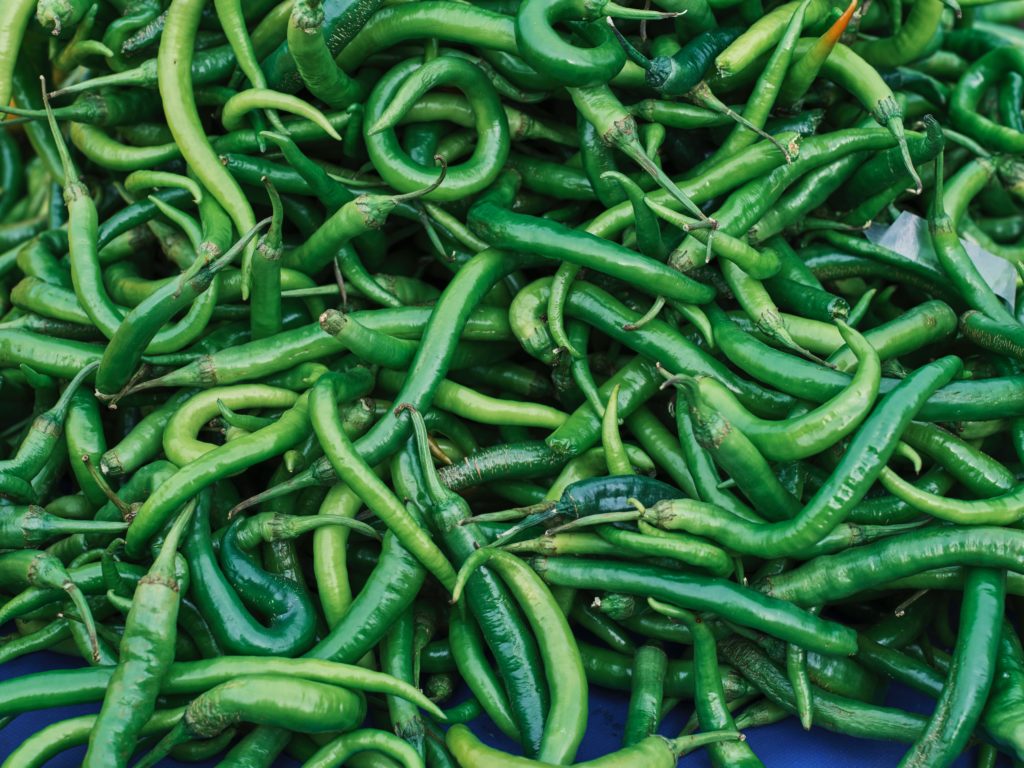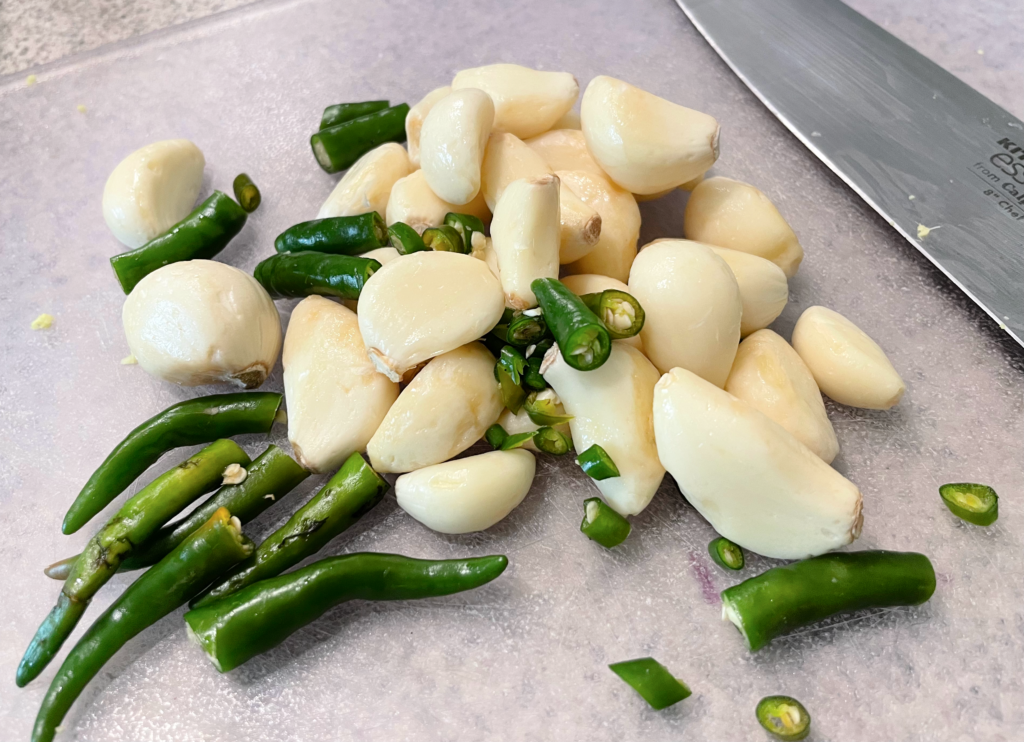 The smell was amazing!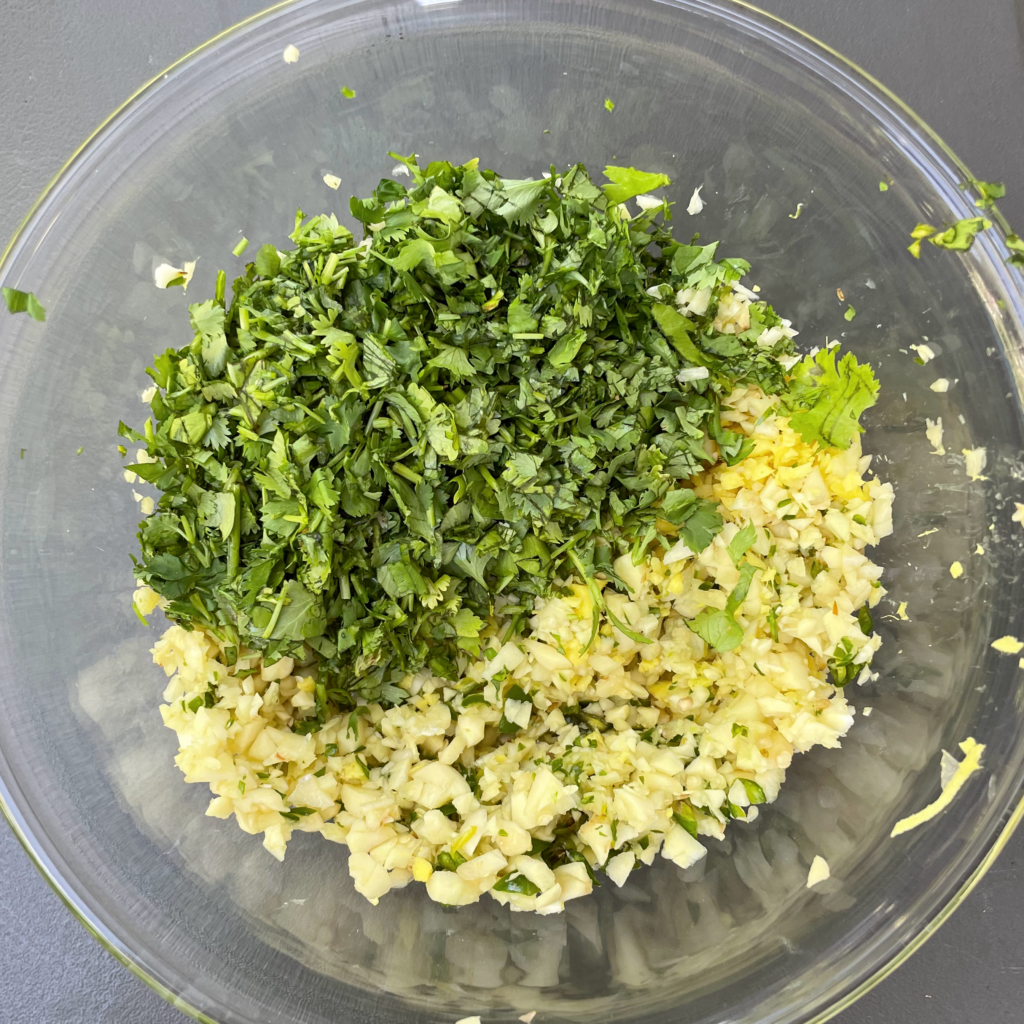 Add to the pot with the onions.
Add ground coriander, chili powder, and turmeric and stir to coat.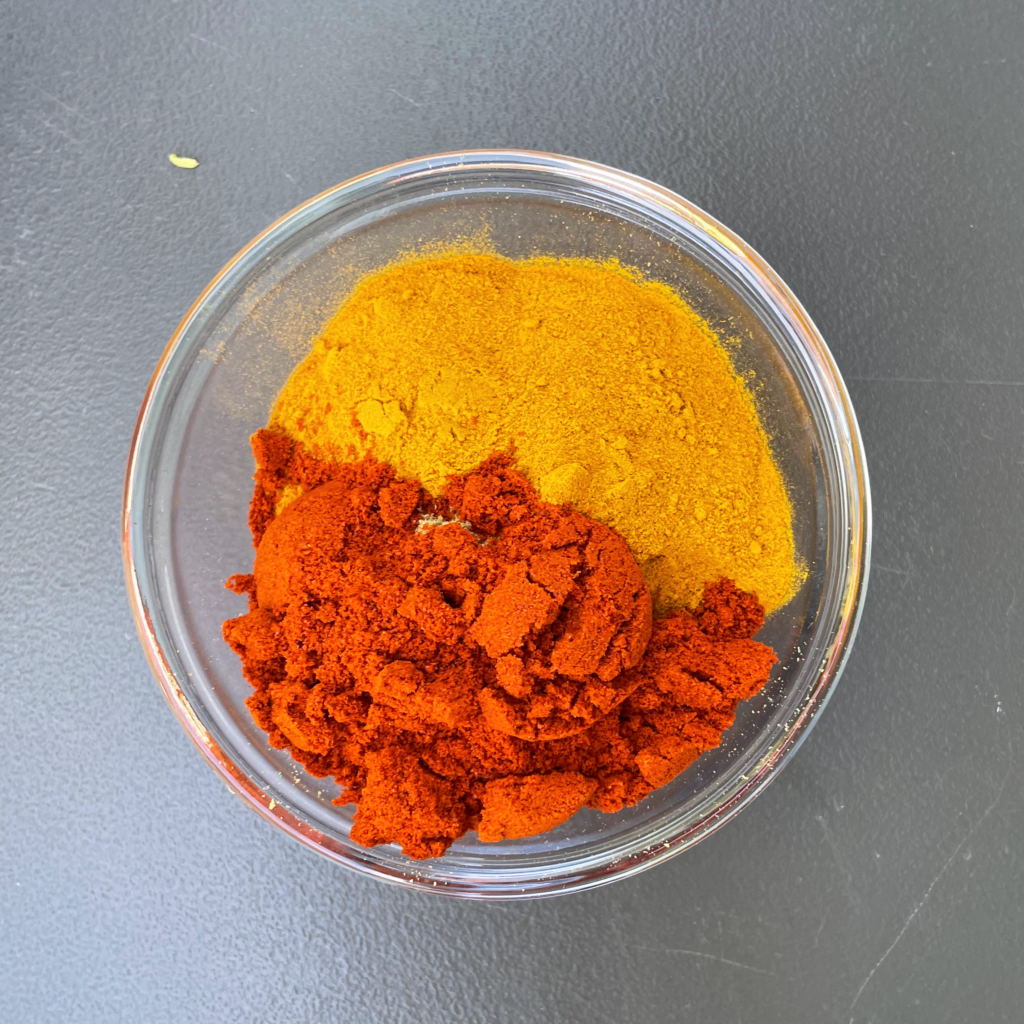 Add a little more oil at this point if the pan is looking dry.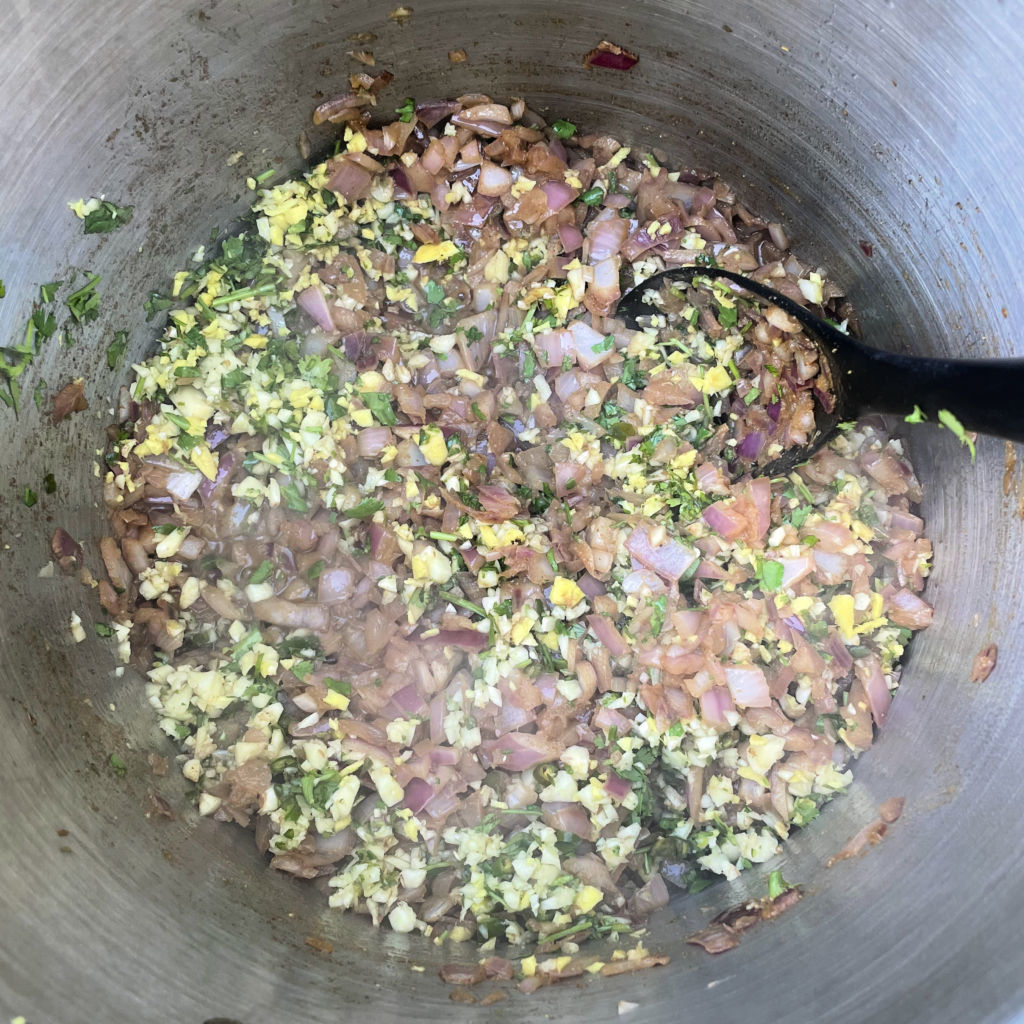 Add the tomatoes and salt, mixing thoroughly.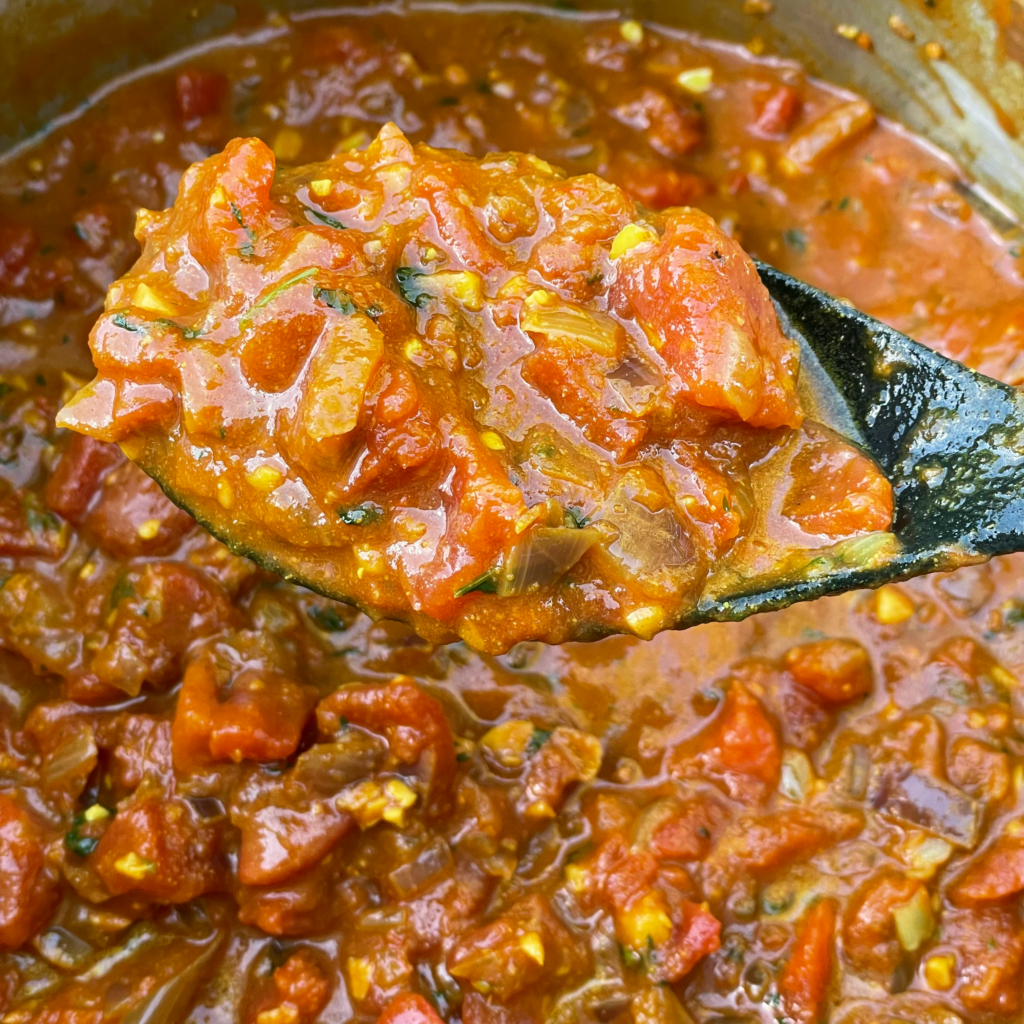 Use an immersion blender to bring the mixture in the pot to a smooth consistency. It is up to you if you want it completely smooth, or a little chunky in texture.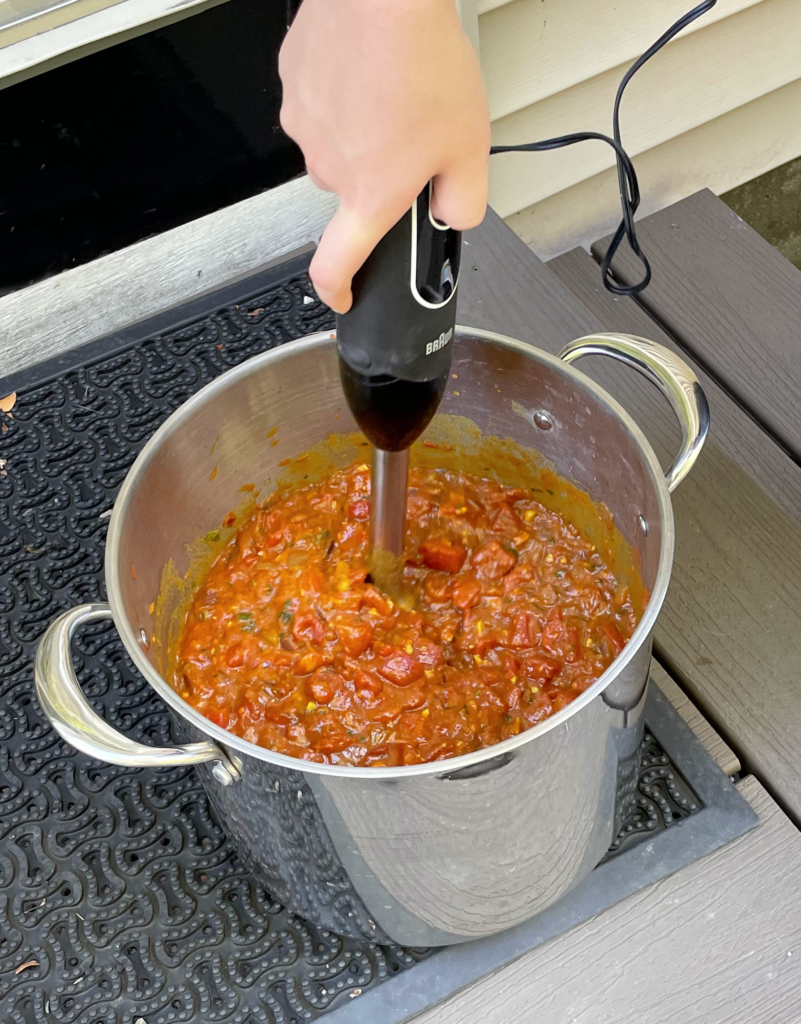 Add the chickpeas. If the mixture looks a little too thick, add a little bit of water at a time, unless you reach the desired consistency. If it gets a little soupy, don't worry, as it will cook down into a thicker sauce.
Increase heat to medium high, and simmer for about 15 minutes, stirring occasionally.
While waiting for the chana masala to thicken, chop the paneer into cubes and fry them in a pan. You can also buy pre-cubed paneer.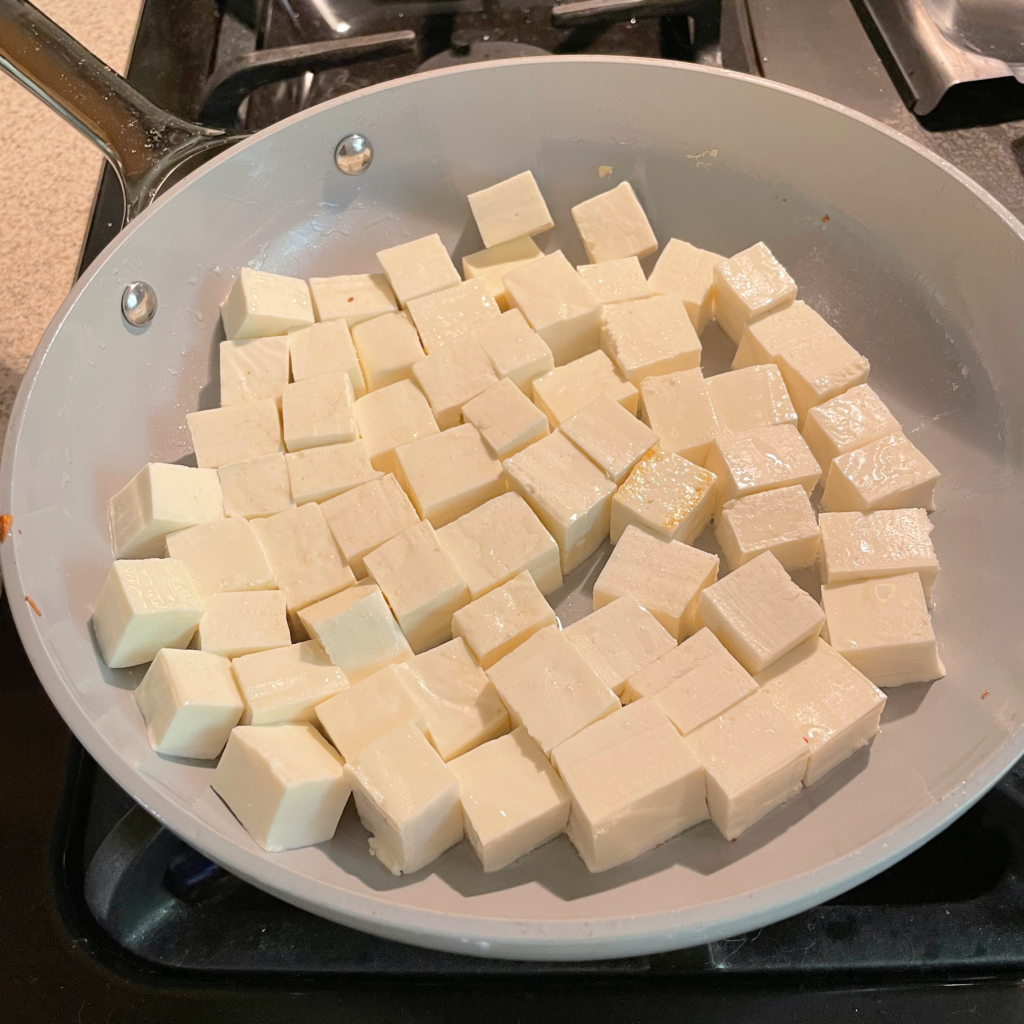 When the chana masala has thickened, add in the paneer.
Check the flavorings, such as salt and heat, adding more salt, chilis, or even a dash of sugar if desire.
Add your lemon juice and garam masala.
Stir to mix, then allow to cool slightly before serving.
I serve with basmati rice.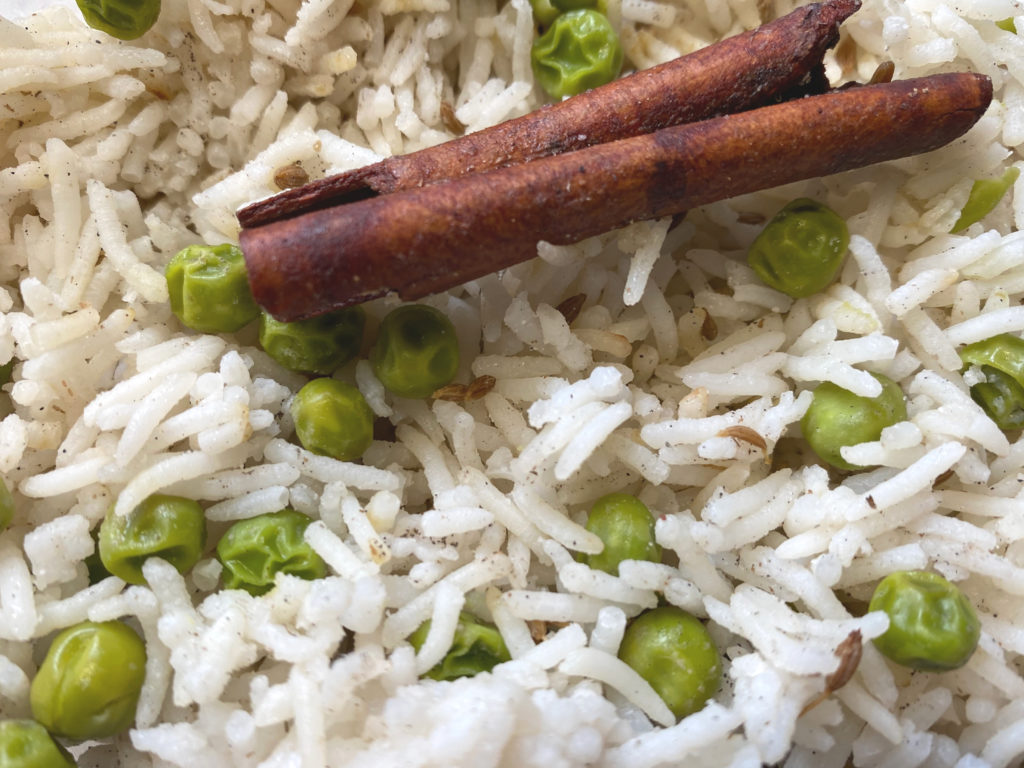 Garnish with leftover fresh cilantro if desired.