I love going peach picking, because there's just nothing like fresh peaches from the orchard! At the same time, fresh peaches tend to spoil quickly. On our most recent trip to the orchard, we picked quite a few peaches and berries, so we decided to combine the two into a pie.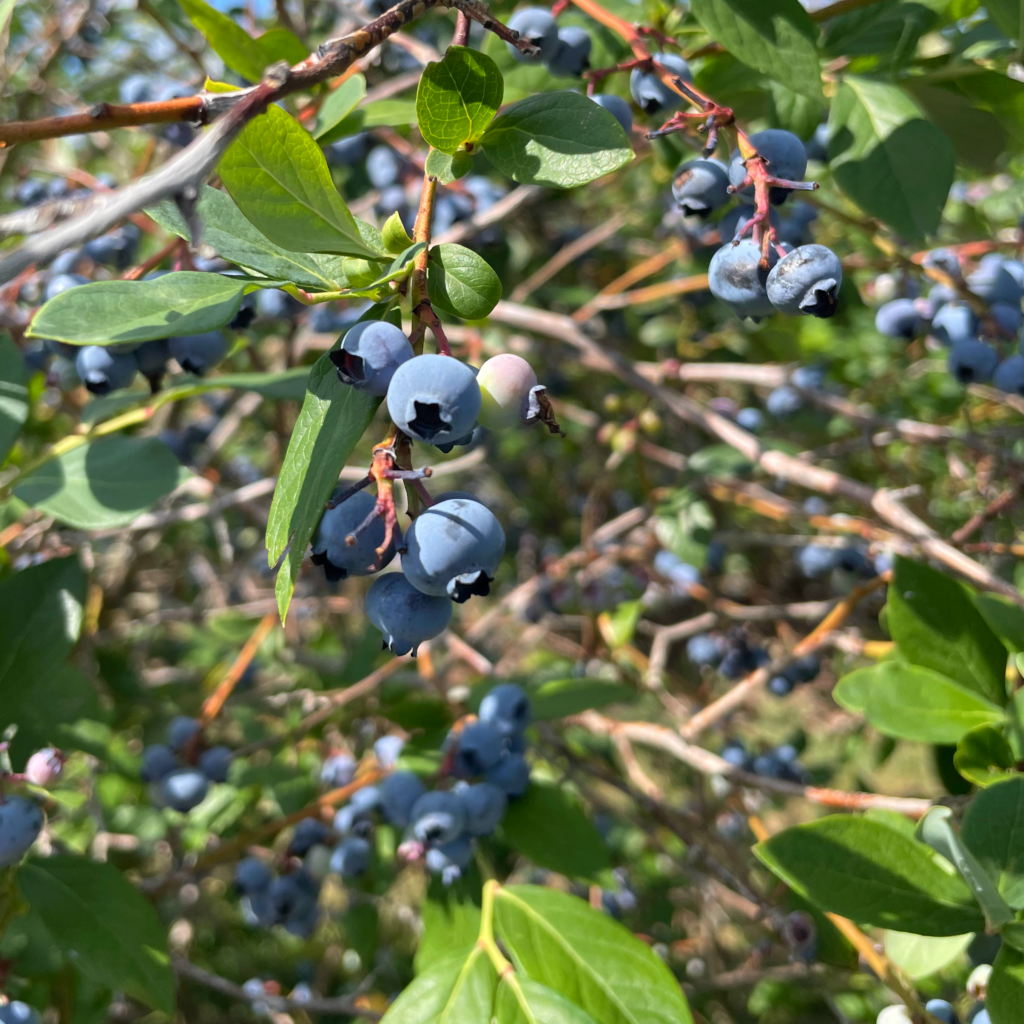 Ingredients
1 cup blueberries
3 cups peaches (sliced and peeled, although I did not peel the peaches for my pie)
1 cup sugar
1/3 cup all-purpose flour
1 tablespoon butter
1/2 teaspoon cinnamon
optional – milk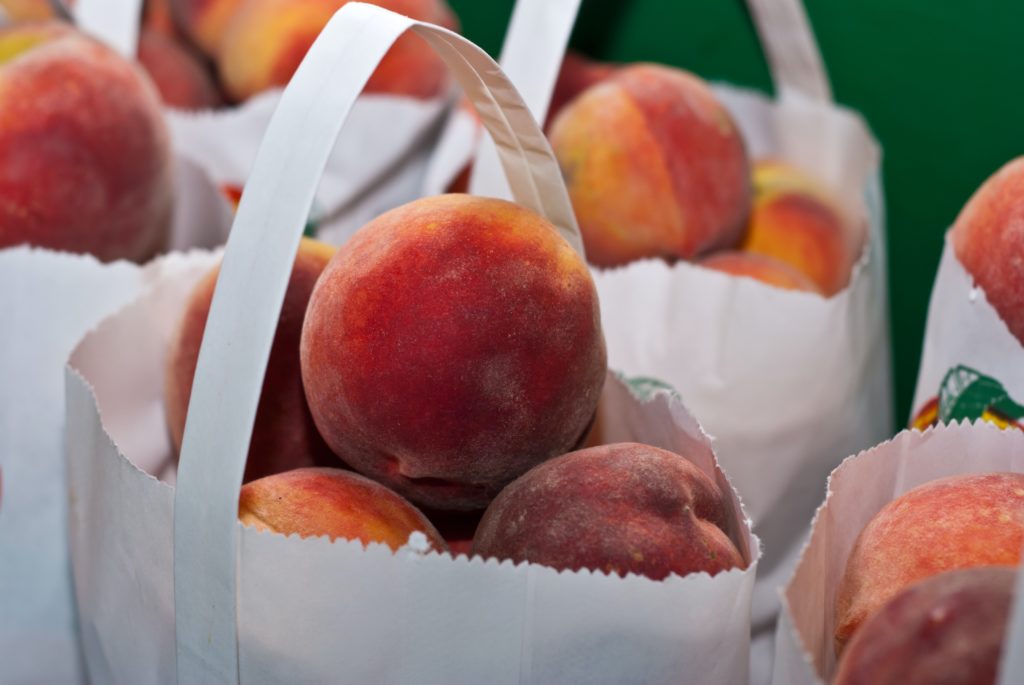 Directions
Preheat oven to 400°F.
Prepare a double pie crust. You can make a homemade crust, or buy pre-made dough.
For pre-made, I like Pillsbury brand (store brands don't seem to be as good).
For the top crust, I did not make a lattice; instead I made a flowery pattern. It is fine as long as you have openings in the crust to vent.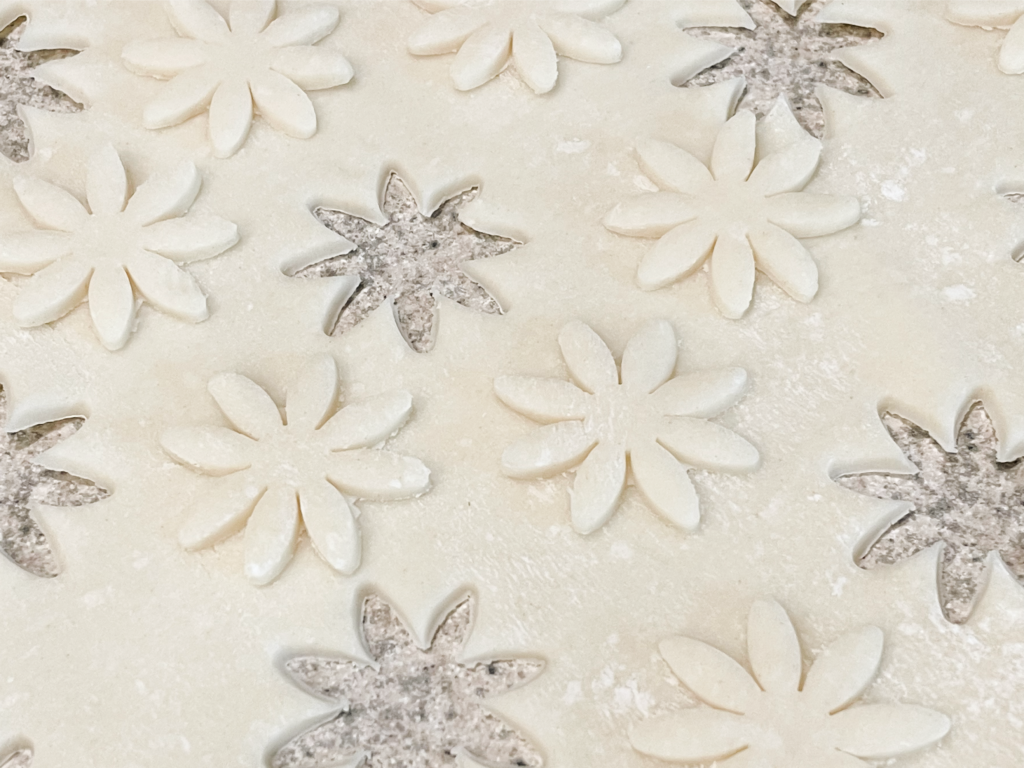 Slice or chop the peaches. I kept the skins on for this pie.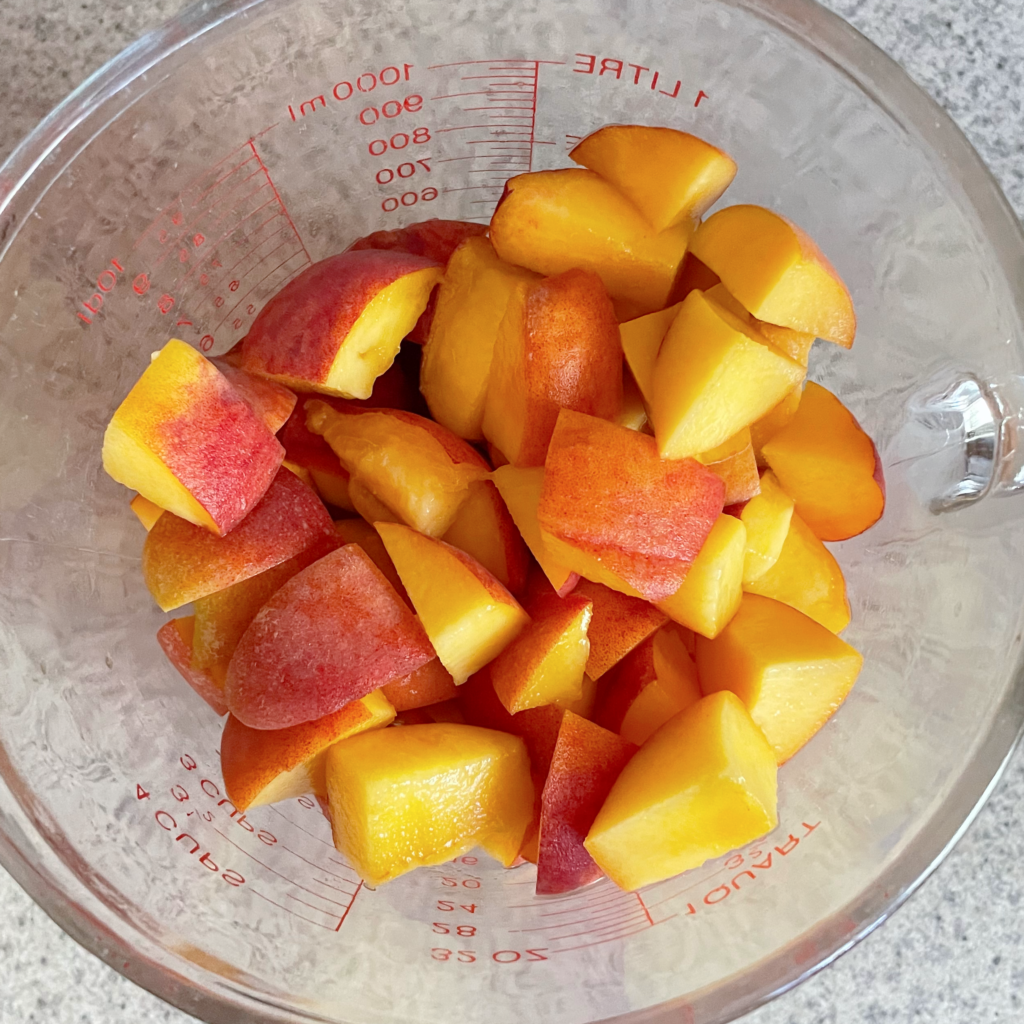 Combine dry ingredients in a bowl (sugar, flour, cinnamon), mixing thoroughly.
Mix in the peaches and blueberries.
Place ingredients into the crust.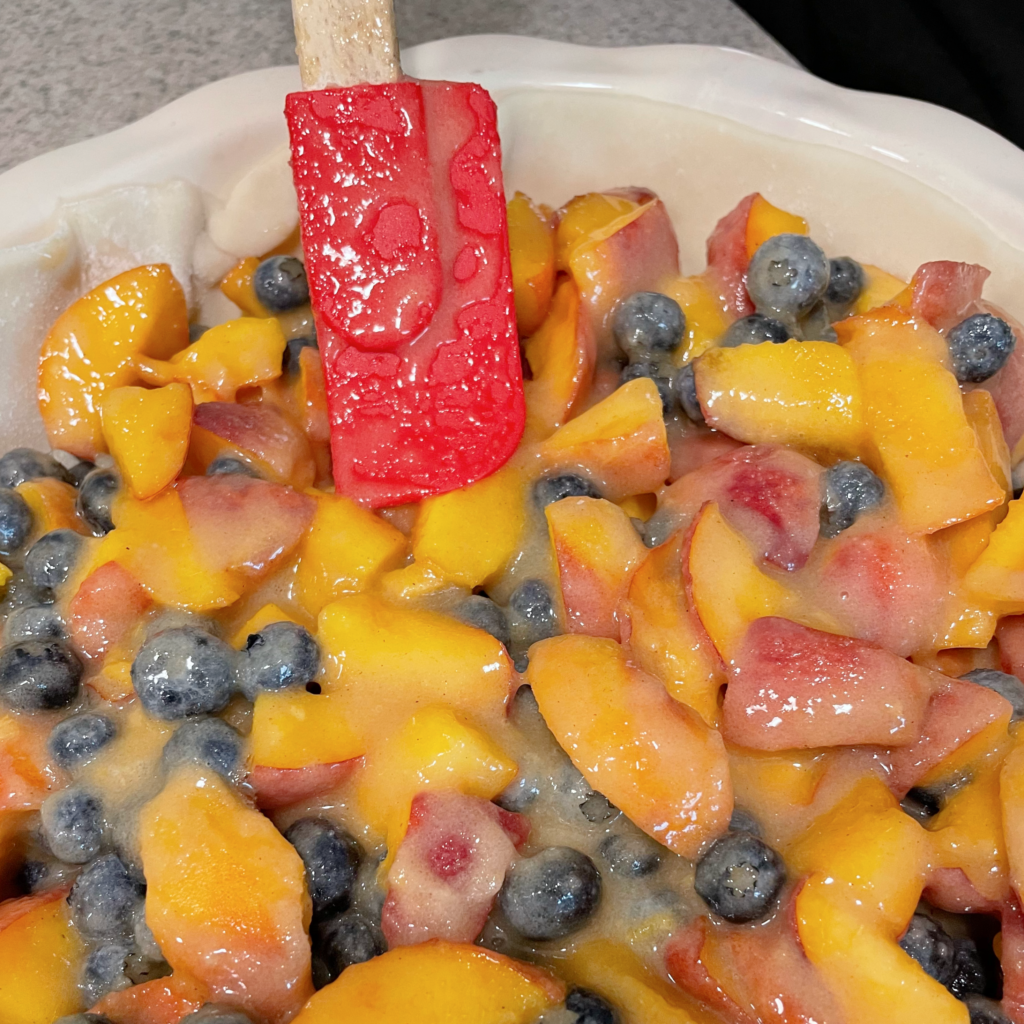 Cover the filling with your top crust/lattice, sealing the edges and fluting them.
You can brush the crust with milk and sprinkle with a cinnamon sugar mix, if desired (I did not).
Bake about 40-45 minutes, until the crust is golden brown and the filling is bubbly.
I like to use a cover to protect the crust from burning, removing the protective covers towards the end of the baking time.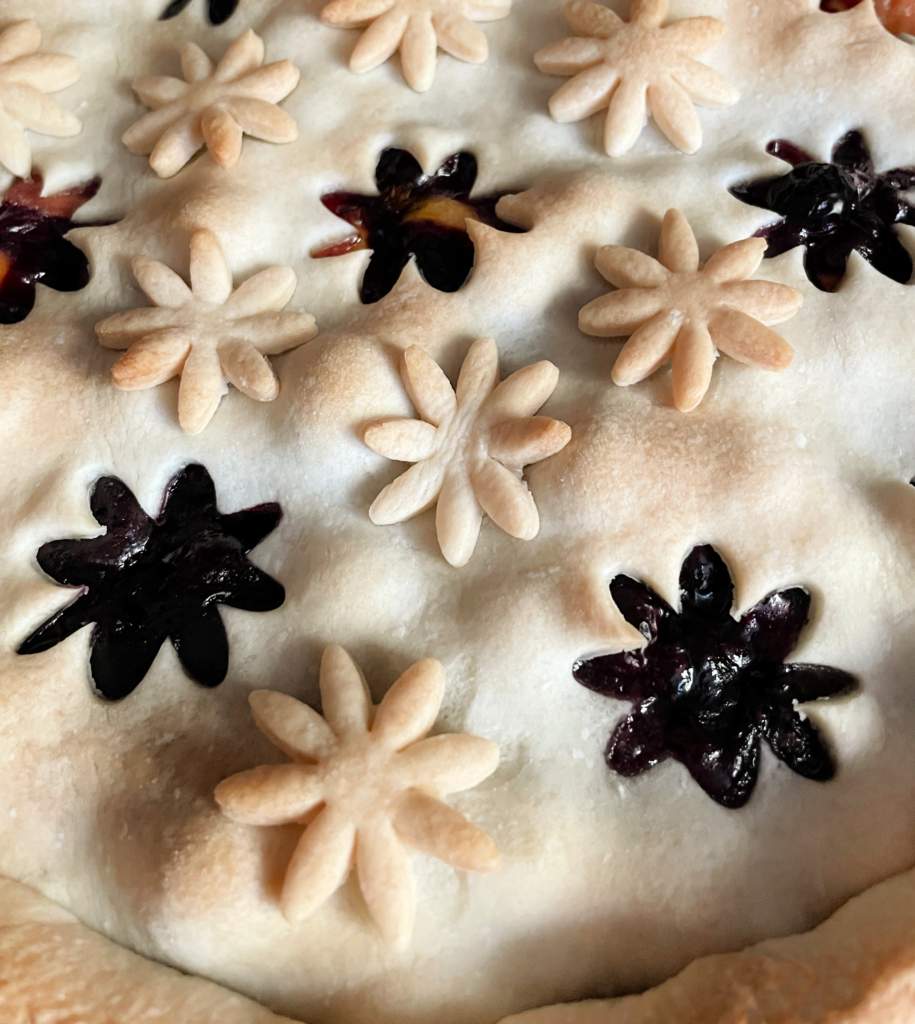 Allow to cool on a rack before serving.