I have made many versions of quinoa salad, but this one is my favorite! It is so easy to make, and is refreshing and delicious. I enjoy making this when I am hungry and could use something healthy to eat, like when I get home from work in the mid-afternoon.
Ingredients:
~ Quinoa (any kind, but I usually use red or tricolor) (approx 1 cup dry quinoa)
~ English cucumber (about 1/2)
~ Grape or cherry tomatoes (1 pint)
~ Capers (about 1oz)
~ Feta cheese (to taste)
~ Olive oil and salt (to taste)
~ Optional: cilantro
Start by preparing your quinoa. 1 dry cup is usually sufficient for 2 people.
I rinse the quinoa and then stir fry it in my pan with oil before cooking according to the package instructions.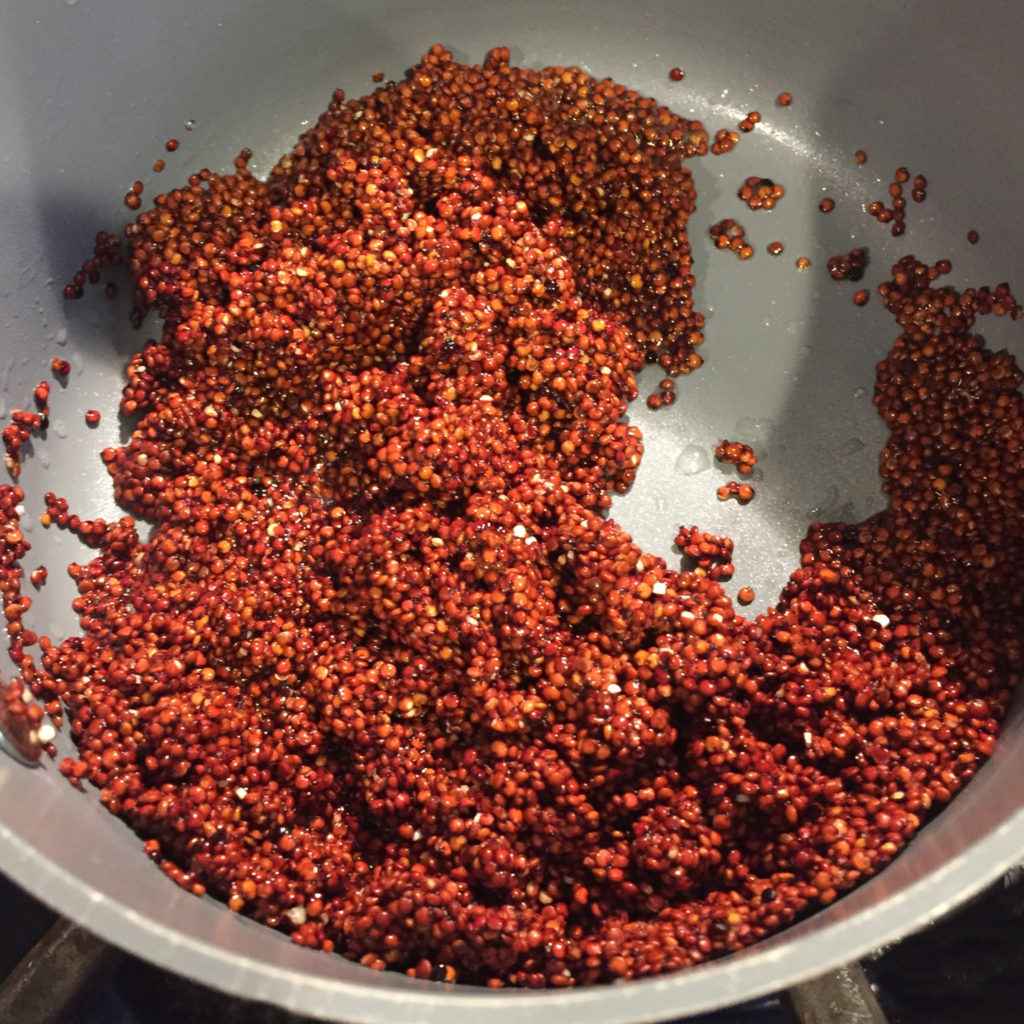 While the quinoa is cooking, you can prep the rest of your ingredients. I also let my quinoa cool for a while before preparing this dish. It doesn't have to be cold; warm is fine.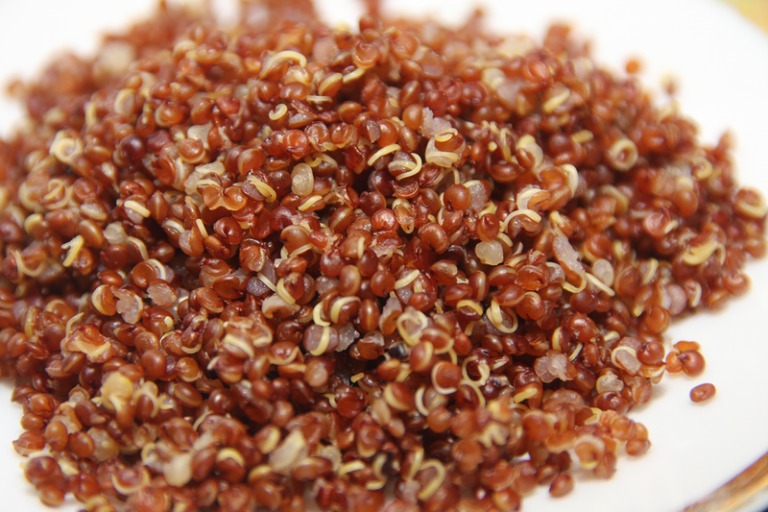 Prep your veggies, chopping the cucumber and tomatoes.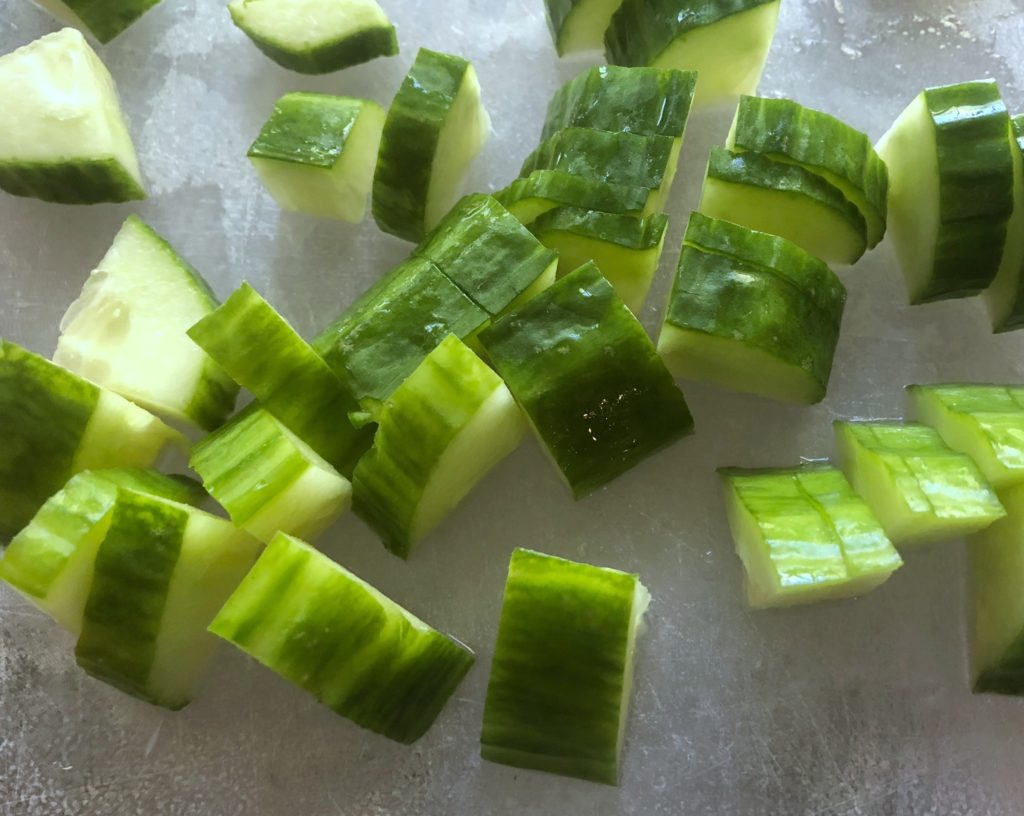 I prefer grape tomatoes for this over cherry tomatoes, and I cut each in half.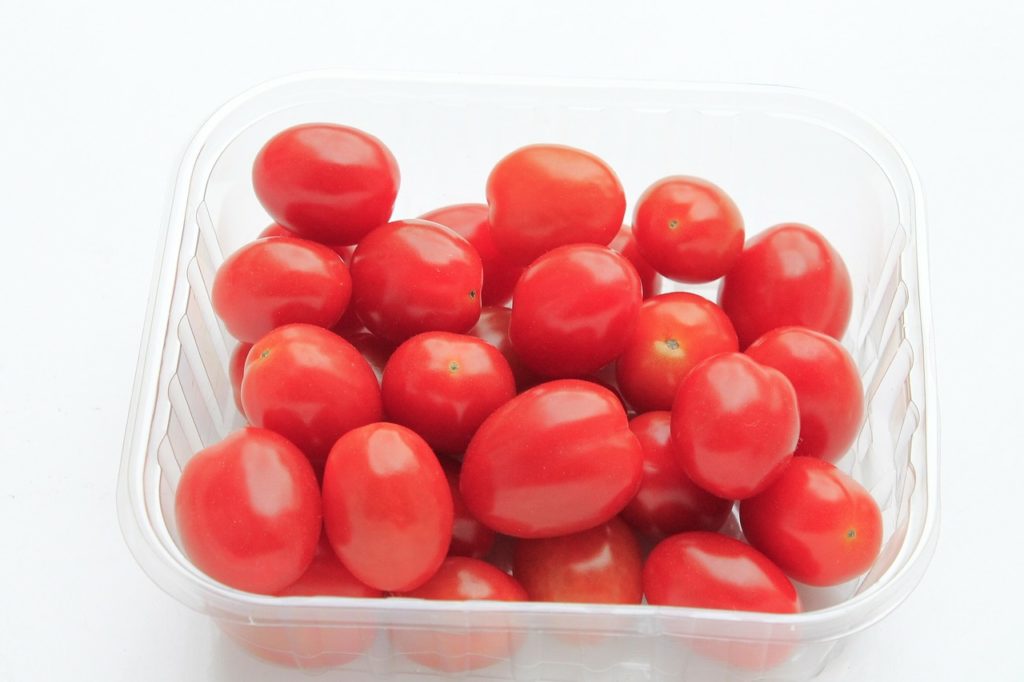 You can start assembling your ingredients as you go. The amounts I listed above are suggested, and I usually spoon some quinoa in a bowl and start adding in the veggies as I personally like.
I usually add the Feta last, and leave it on top, and mix that in last when it is ready to serve.
Drizzle generously with olive oil and salt to taste before mixing. I like to use a nice dark olive oil that has a lot of flavor. The capers and Feta add some salt to the dish as well.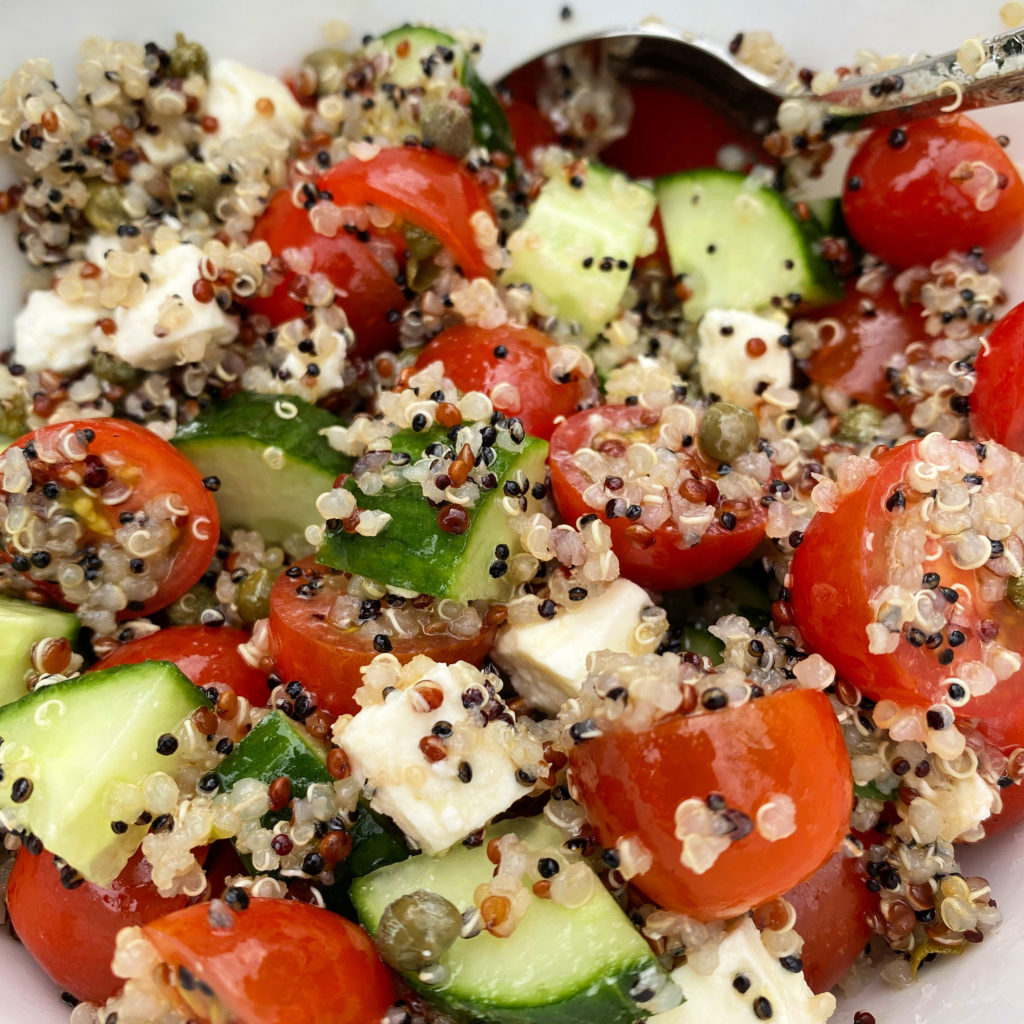 I also like to add in some fresh cilantro if I have some on hand.
Since I usually just make this on the fly, I don't stick to measuring out the ingredients, and it is a little different every time I make it, but absolutely delicious!
This salad is so healthy and tasty!