As part of the New Year, we are trying to eat healthier, so I have been trying to find creative ways to use different veggies. We had a lot of kale in our fridge, and I thought, why not make a kale salad. I had heard about massaged kale before, and figured I would give it a try. Yes – massaged kale!
This is a great recipe especially when you grow kale in the garden and you end up with an abundance of kale! And I personally like to beat the Cabbage White Butterfly caterpillars and other critters to the kale, before I am left with raggedy stems.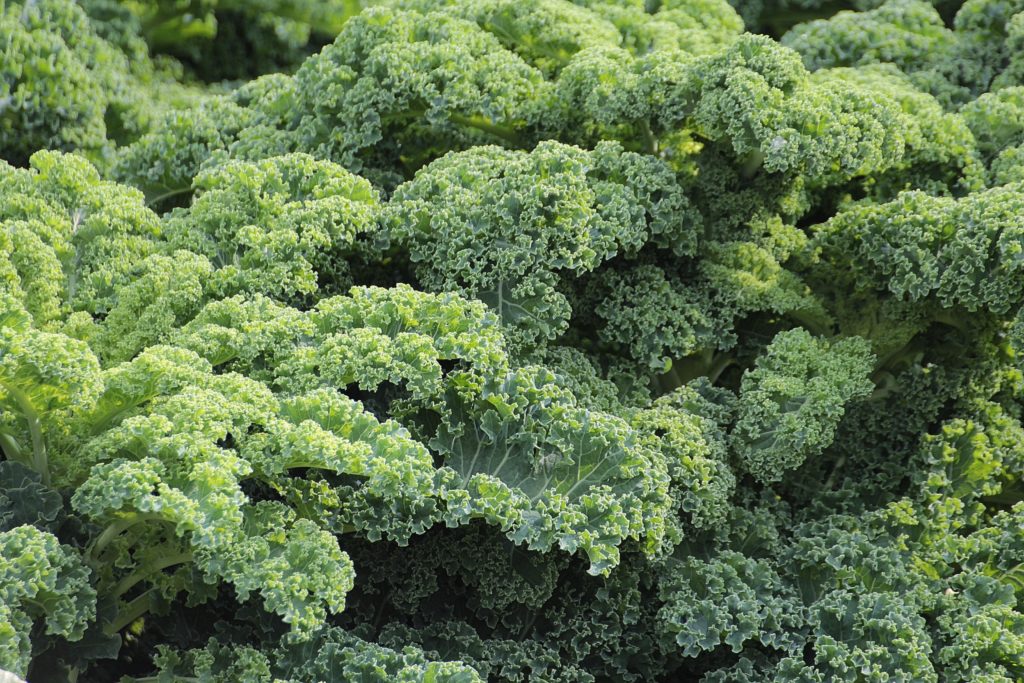 Ingredients:
~ kale
~ olive oil
~ salt
~ quinoa
~ cherry tomatoes
~ Feta cheese
~ any other ingredients you wish to mix in
Directions:
Speaking of critters, I like to give my kale a good soaking, especially if it is curly kale. That way I can get as much debris and sand/soil off the leaves as possible. For this recipe, I tear the kale into pieces off the stems, and you can further tear or cut the leaves into your desired size pieces.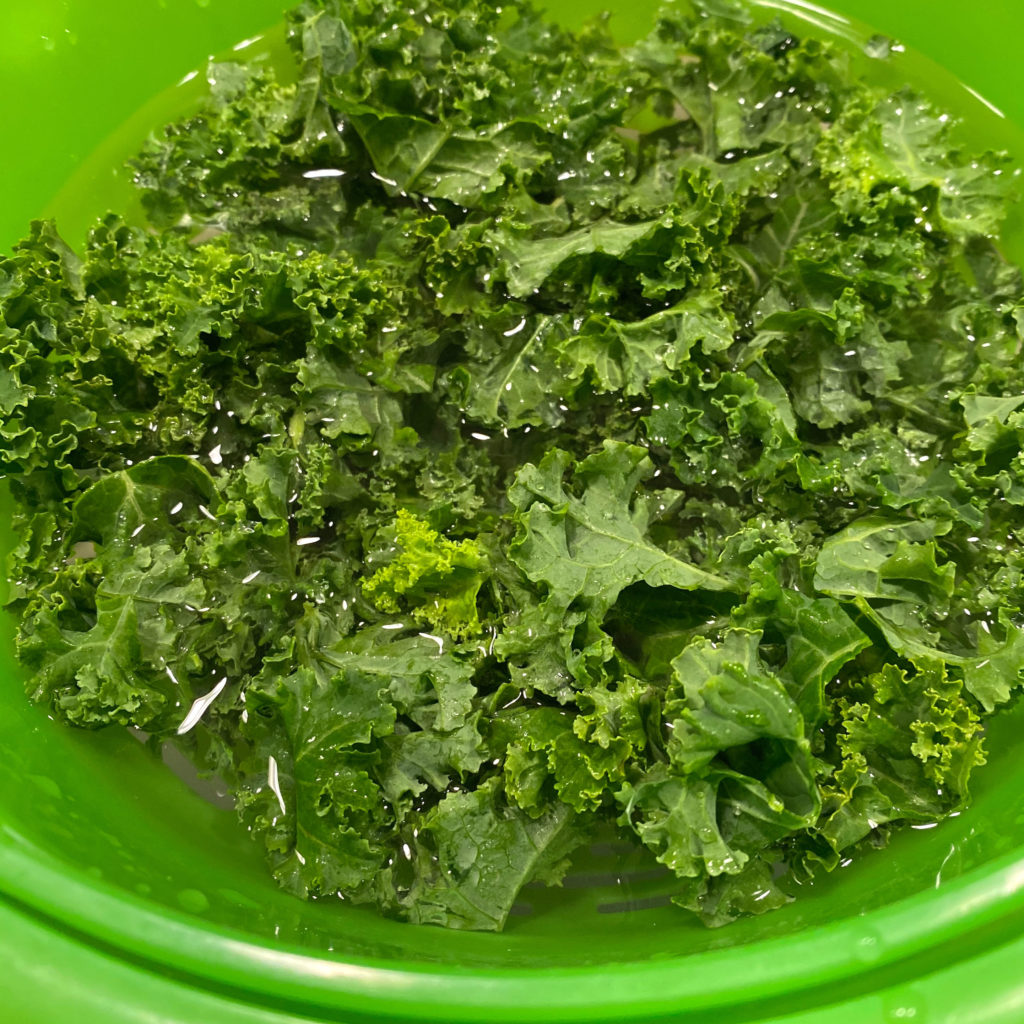 After giving the kale a good washing, you can shake dry or use a salad spinner.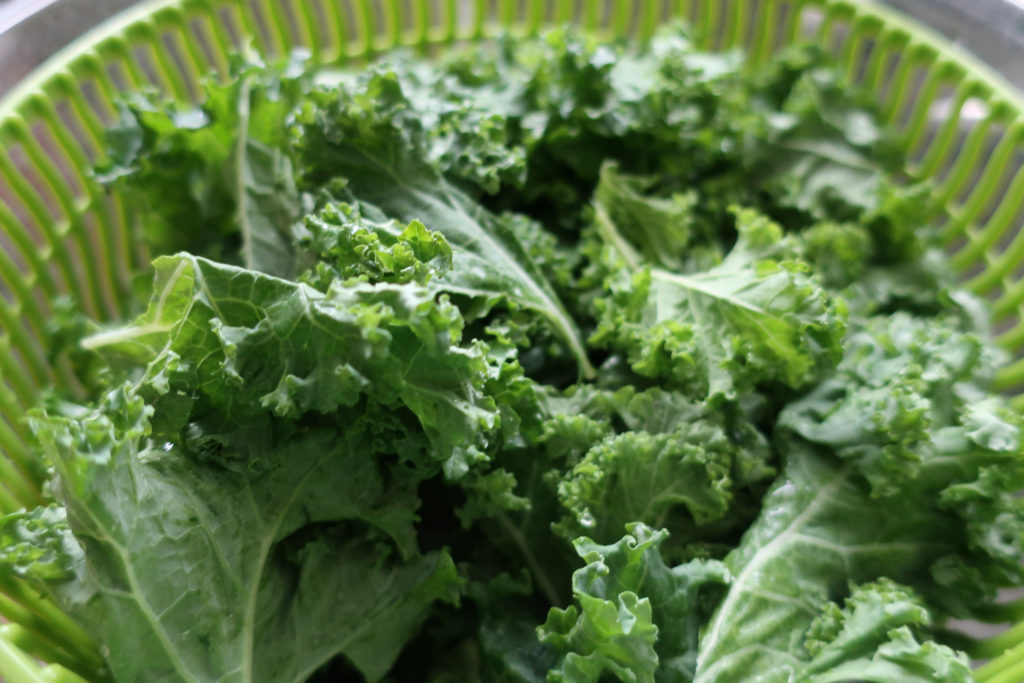 At this point, drizzle the kale with olive oil and dust with salt. Now you can massage the kale. I use my hands and squeeze and scrunch the kale, distributing the oil and helping to break down the leaves. I like to kind of crush the kale in my hand.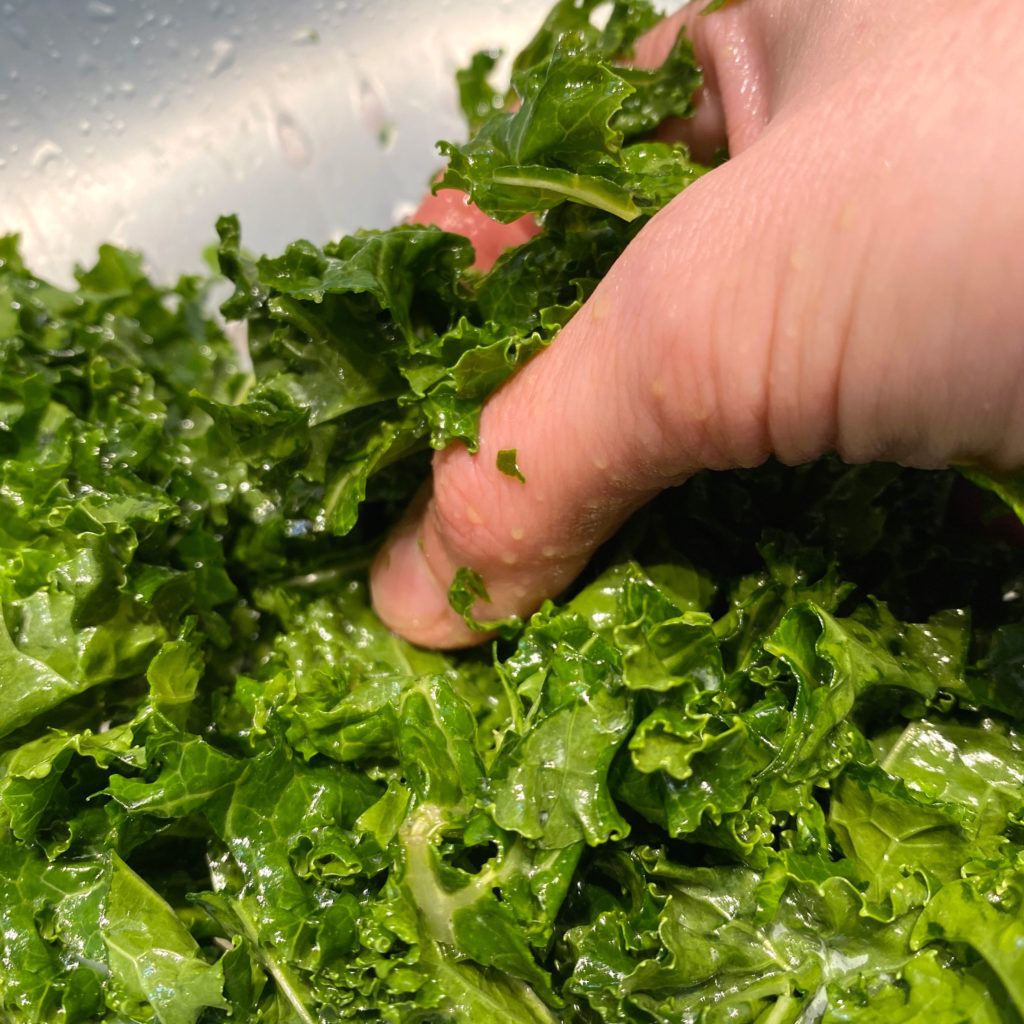 Allow the kale to sit for a while, usually 30 minutes to start.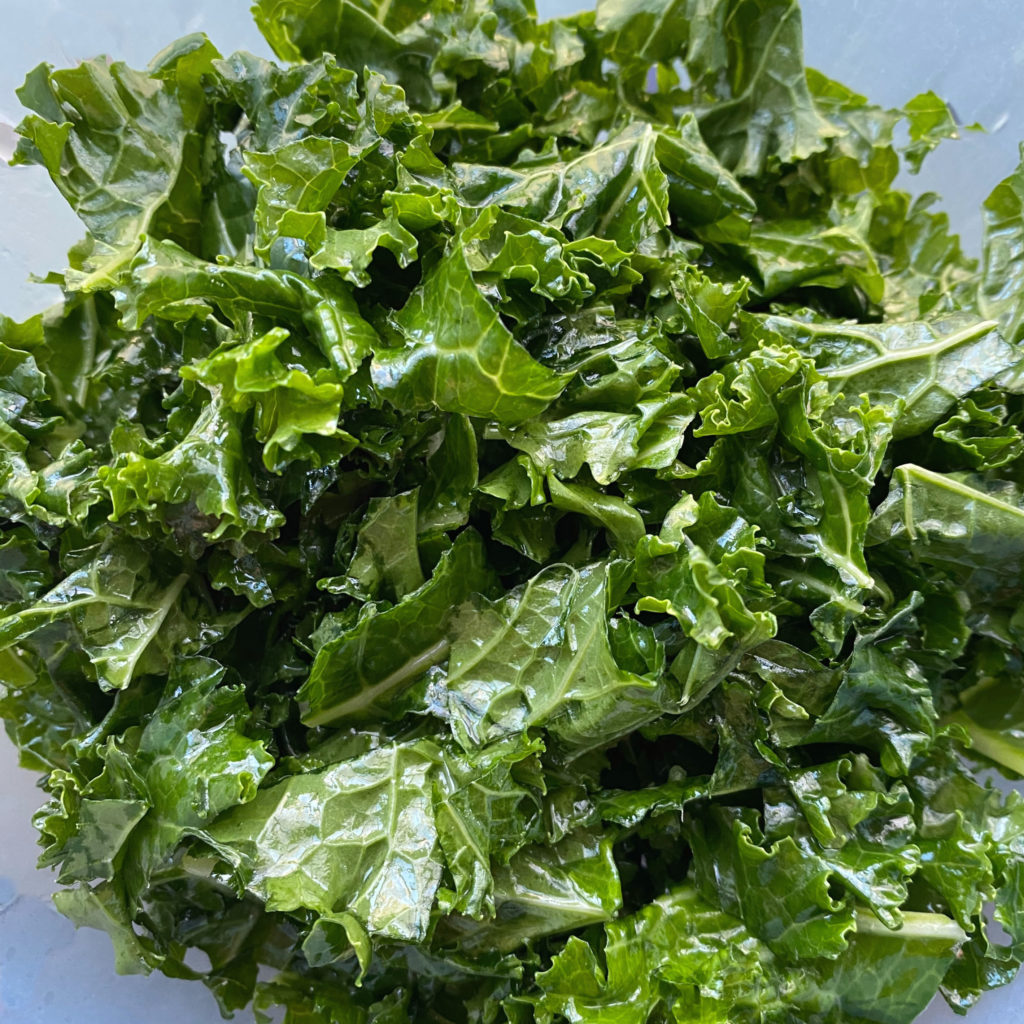 Prepare your quinoa. There are so many varieties, and I used a tricolor organic quinoa for this recipe. I like to pan fry the quinoa before preparing according to the box.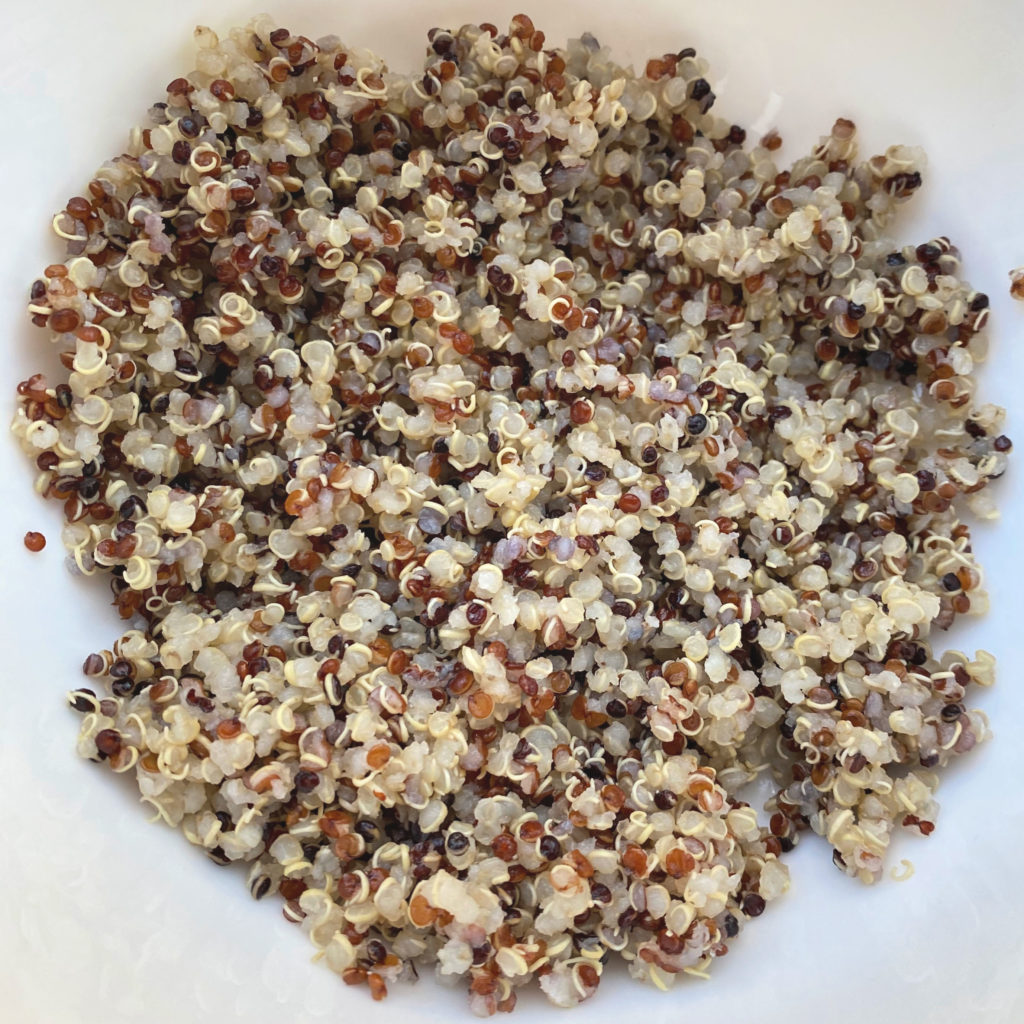 I like to allow the quinoa to cool or chill before mixing. I actually like it around room temperature for this recipe, but it is personal preference.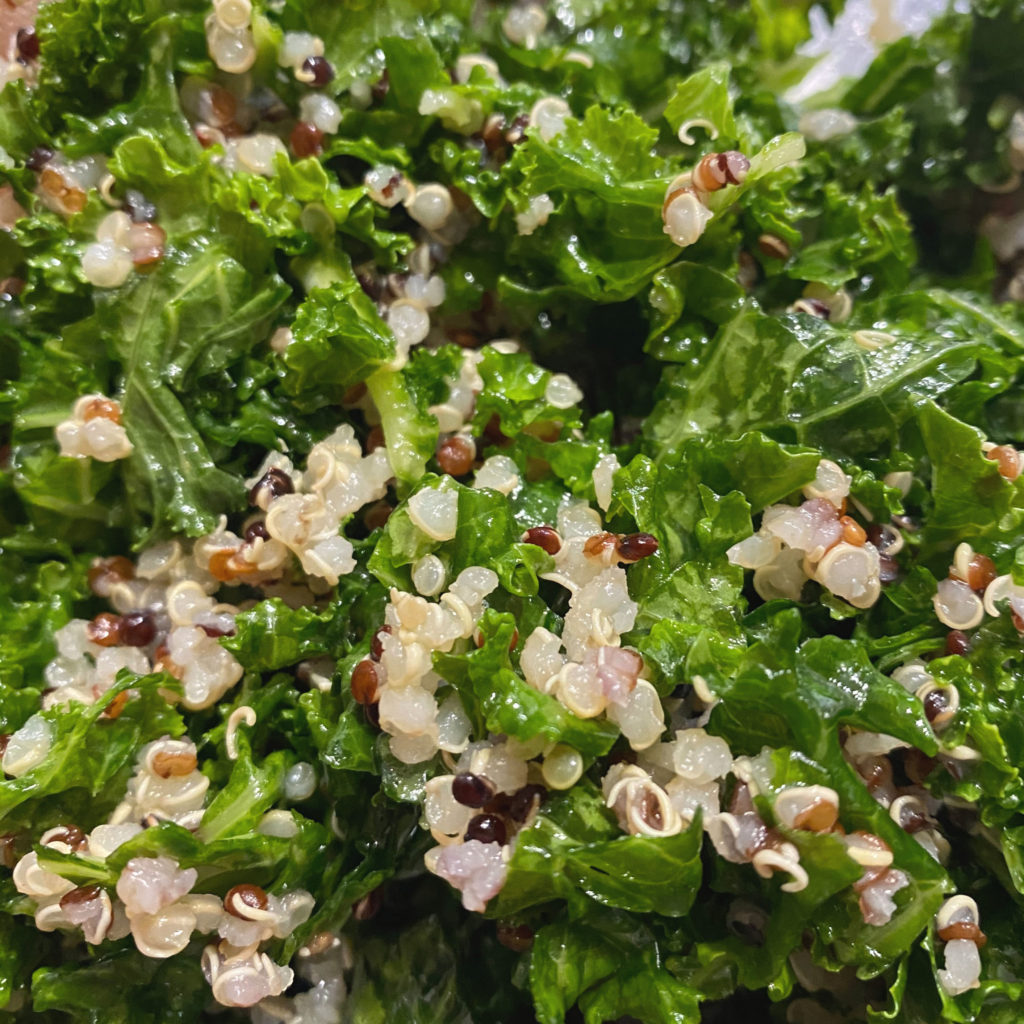 Mix together with whatever else you like in your salad. For this one, I added tomatoes and Feta. I think the Feta compliments the kale well by balancing out any bitterness in the kale.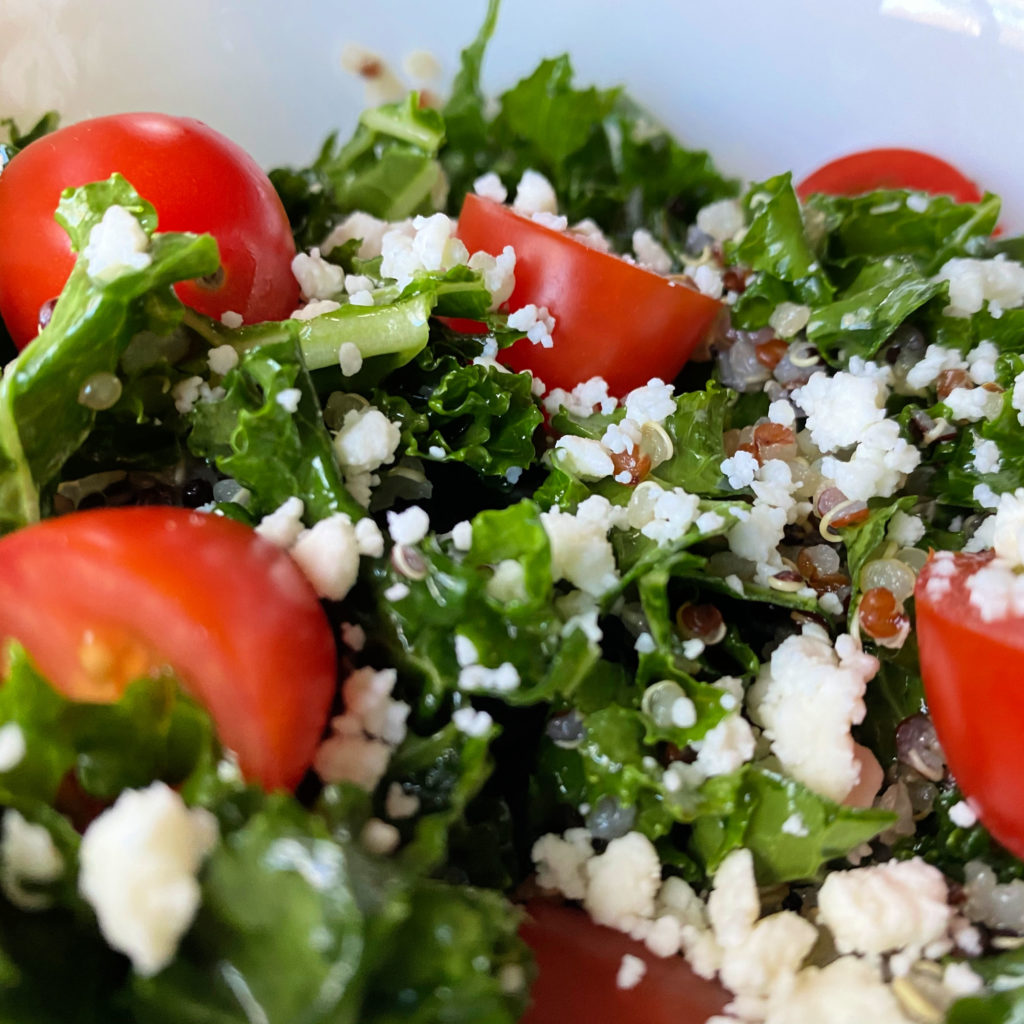 Toss with salt and seasonings as desired.